Living in Azabudai, Toranomon
Guide to Azabudai / Toranomon, a popular expat residential area in Tokyo.
The area around Kamiyacho Station and Toranomon Hills Station on the Hibiya Line and Roppongi-itchome Station on the Namboku Line
The address included: Toranomon, Azabudai, Atago, Roppongi, Higashi-Azabu, Nishi-Shimbashi, Shiba-Koen, Azabu-Nagasakacho, Azabu-Nagasakacho, Minato-ku 
Located near government offices in Kasumigaseki and adjacent to the business district of Roppongi. The area has been revitalized through redevelopment, offering extensive and large-scale commercial facilities.
Azabudai / Toranomon Area Overview
---
Roppongi and Kasumigaseki are neighboring business areas. They are developed as the "International New Central City - Global Business Center," respectively. These areas boast several mixed-use commercial facilities, such as Toranomon Hills, Azabu Dai Hills, Ark Hills Sengokuyama Mori Tower, Shiroyama Hills, Izumi Garden, and Atago Green Hills. They also offer luxury rental apartments that are highly popular among foreigners.
With the birth of Azabudai Hills, the region centered around Kamiyacho Station on the Hibiya Line, which is accessible by an "umbrella-free" transfer from Roppongi-itchome Station on the Namboku Line, has become a bustling business district adjacent to Kasumigaseki's government offices. Many companies, including TV stations and foreign enterprises, have established a presence there. In recent years, the area has gained attention as a tourist destination, thanks to the emergence of Azabudai Hills and the upcoming second Roppongi Hills (tentative name) scheduled to open in 2030.
Positioned almost at the center of Tokyo, the area enjoys easy access to major locations like Otemachi, Roppongi, Azabu, Shimbashi, and Ginza, making it incredibly convenient to get around.
On the northwest side of Kamiyacho Station, you'll find the Hotel Okura, as well as the embassies of Sweden and Spain, creating a tranquil and serene atmosphere. On the southwest side, Azabudai Hills is in operation, featuring high-rise condominiums, luxury hotels, and an international school. To the south of the station lie the Embassy of the Netherlands and Tokyo Tower. Additionally, there are other mixed-use commercial facilities like Shiroyama Hills, Izumi Garden, and Ark Hills Sengokuyama Mori Tower, contributing to a convenient and well-organized urban landscape.
The lush greenery of Atago Mountain graces the Onarimon side, and around that area, you'll find hotel-like high-rise condominiums, including Atago Green Hills. On the northeast side of the station stands the super high-rise complex building, Toranomon Hills, which encompasses world-class office spaces, hotels, conference halls, and upscale residences, showcasing top-notch specifications.
Azabudai, Toranomon Information
---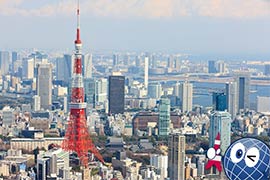 Throughout Tokyo, there are many notable wonders that await the avid seeker, and among the myriad of marvels is one that towers high above most others.Let's look at all the reasons why Tokyo Tower still stands the test of time.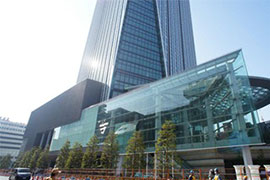 Toranomon Hills is a re-development project that Tokyo Metropolitan Government initiated with its goal to improve urban function and to promote tourism as well as international exchanges in Tokyo.