Shinagawa City Guide
( Shinagawa Ward, Shinagawa-ku )
Shinagawa City has many faces. Whether you're in the northern, eastern, western or southern parts of Shinagawa City, there are areas that are filled with historical and traditional Japanese architecture, as well as areas that are very modern with many high rise buildings.
The eastern part of the city faces the Tokyo Bay and has developed into a modern waterfront area. High-rise office buildings, high-rise condominiums, and commercial facilities form a line from the area around the Konan exit of Shinagawa station towards the expansive area of Tennozu Isle.
The northern part of the city includes the areas around the JR Meguro, Gotanda and Osaki stations. Each of the areas surrounding the aforementioned stations is home to old high-class residential neighborhoods. The area around Meguro station is currently undergoing large-scale commercial redevelopment. The area around Gotanda station is a commercial and business area. Near Osaki Station, the recently redeveloped commercial areas of Gate City and ThinkPark, have attracted the interest of major companies. Close to Osaki station is a high-class residential area known as Gotenyama, located atop a hilly landscape. On the hilltop area in the northern part of the city are many foreign embassies.
The southern and western parts of the city are mature and quiet residential areas suitable for families. This area is a little way from central Tokyo but has many facilities such as schools, supermarkets, hospitals, and parks that make everyday life convenient for its residences.
Shinagawa City Living Guide
---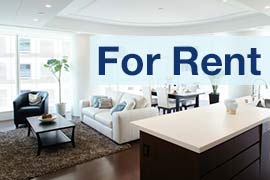 Listings of popular and luxurious rental apartments, condominiums, and houses in central Tokyo, including Shinagawa City, designed with expats in mind.