Rental Apartments & Houses in Tokyo
Quality Housing Service for Expats & Diplomats
Since 1969, PLAZA HOMES has combined its extensive knowledge of Tokyo's real estate market with some of the city's most cosmopolitan listings to cater to an ever-growing number of discerning international customers. Whether you're living alone or with your family, prefer central Tokyo or the suburbs, we can find an upscale property that meets your specifications.
Search Properties for Rent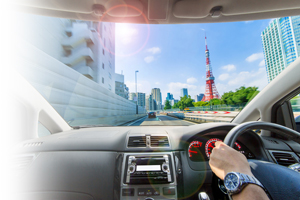 Find Your Ideal Home in Tokyo
Properties with easy access to your child's preferred international school

Apartments with English-speaking concierge services

Detached houses with large gardens and multiple parking spaces

Properties with the latest home technologies, like automated baths and mist saunas

High-rise apartments with scenic views of the Tokyo skyline
Allow our experienced bilingual agents to guide you through Tokyo's most prestigious residential areas by car as we help you find a property perfectly tailored to your ideal lifestyle in Japan. We support you throughout the home-finding process, from the lease contract to move-in and any English-language daily living services you may need assistance in procuring.
Featured Tokyo Rentals by Area
---
Featured Tokyo Rentals by Preference
---

Tokyo Rental Guide
Providing information to help you choose the best Tokyo property to meet your needs and the typical process of securing a home in Japan.

Relocation Services
Make your relocation to Tokyo smooth and comfortable with our Tokyo expat guide, safety information, and relocation service support.
Please feel free to contact us
---
[Mon-Sat 9:00am-7:00pm] [Sun & Holidays 9:00am-6:00pm(JST)]
03-3583-6941