Chuo City Guide
( Chuo Ward, Chuo-ku )
Nihonbashi, located in Chuo City, is home to the Bank of Japan and the Tokyo Stock Exchange. Many financial companies have offices in Nihonbashi. Its shopping area is famous for having department stores that were established hundreds of years ago. In the past few years, a couple of large-scale redevelopments have produced new landmark commercial facilities such as Koredo Nihonbashi and Muromachi. In the Yaesu and Kyobashi areas, next to Tokyo Station, the redevelopment of various office buildings has been progressing and improving the convenience of business activities.
Ginza, with its prestigious department stores and high-class brand-name boutiques, is one of the major and most famous shopping areas in Tokyo. Also within Chuo City is Tsukiji, one of the largest fish markets in the world. Across the Sumida River from Tsukiji is the waterfront neighborhood of Tsukishima, with local food such as monja yaki".
In waterfront areas such as Kachidoki and Harumi, the development of many high-rise condominiums are in progress. Improvements to infrastructure, as well as various updated facilities, are to be expected as the 2020 Tokyo Olympic Games draw nearer. There has been a large increase in the number of young Japanese families moving to this area.

Once you've made plans to move to Chuo City, you will need to get your resident registration at the Chuo City Office. You will have register within 14 days of the date you begin your residency in Chuo City.
Please read and keep bookmarked "In Case of Emergency" for easy access in the event of a disaster. You can also download Chuo City Disaster Prevention App, it's available for iOS and Android, the supported languages are English, Korean, Chinese and Japanese.
Garbage collection varies slightly for each area. Guidance on garbage collection in Chuo City is here.
Central Tokyo for Tourism provides a variety of information for foreign tourists; such as recommended destinations and shops in Chuo City, event information, etc.
Chuo City Tourism Association provides a variety of information for foreign tourists; such as festivals, tourist attractions, and gourmet spots in Chuo City.
Chuo Cultural and International Exchange Association (CCIEA) provides a variety of international exchange opportunities through Japanese language classes and Japanese cultural events. Event information is provided regularly if you follow them on Facebook of CCIEA.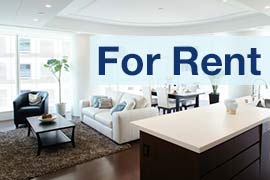 Listings of popular and luxurious rental apartments, condominiums, and houses in central Tokyo, including Chuo City, designed with expats in mind.