Chiyoda City Guide
( Chiyoda Ward, Chiyoda-ku )
Chiyoda City is home to The Imperial Palace, the National Diet Building, the Prime Minister's office and residence, and the Supreme Court. Along with an assortment of government offices, there is a concentration of head offices of major corporations here as well. A unique characteristic of Chiyoda City is that the makeup of its population varies during the day and night.
The Central Tokyo Station area, is considered to be the center of business in Japan. The station is surrounded by the Marunouchi, Otemachi, and Hibiya areas. The redevelopment of many office buildings are currently in progress and will further improve the convenience of the area.
The areas adjacent to the Imperial Palace and the National Diet building are Kioicho and Nagatacho. The Kioicho and Nagatacho areas are known for their abundant greenery. The area has many mid-sized buildings that are mostly made up of Diet member's offices and law offices.
The areas of Bancho, Kojimachi, Kudan, and Ichigaya used to be populated with the residences of many affluent samurai during the Edo Era. Remnants of this history can still be seen in these areas along with many high class residences and embassies.
Chiyoda City has many other noteworthy areas. One such area is the famous electronic district of Akihabara, which attracts many domestic and overseas tourists. Another is the business district of Kanda located south of Akihabara. Located next to Chiyoda City and known as an important historical landmark in Tokyo is the Nihonbashi area.
Chiyoda City Living Guide
---
Once you've made plans to move to Chiyoda City, you will need to get your resident registration at the Chiyoda City Office. You will have register within 14 days of the date you begin your residency in Chiyoda City.
Chiyoda City periodically publishes Newsletters in English for foreigners, providing useful information for everyday living and tourist attractions around the city.
According to a study made by the Tokyo Metropolitan Government, Chiyoda City is recognized as an area with relatively a little risk for the spread of large-scale fire during an earthquake-related disaster. The whole city is designated as a "Non Evacuation zone", meaning that victims are not required to evacuate the area. If you feel any danger while in your home, please head to the nearest Evacuation Site (please choose English on the page).
Garbage collection varies slightly depending for each area. Guidance on garbage collection in Chiyoda City is here. You can also download the app, it's available for iOS and Android.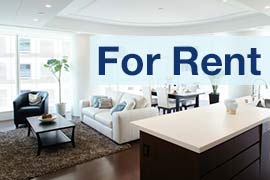 Listings of popular and luxurious rental apartments, condominiums, and houses in central Tokyo, including Chiyoda City, designed with expats in mind.
Chiyoda City Residential Areas
---