Meguro City Guide
( Meguro Ward, Meguro-ku )
Meguro City has a well-organized and convenient living environment. This popular well developed residential area is located near central Tokyo. Within the city are fashionable shopping towns such as Jiyugaoka and Nakameguro. Many educational facilities and universities are scattered throughout the city.
In the northern part of the city are academic areas such as Komaba and Ohashi, as well as high-class residential areas like Aobadai. On the eastern side of Meguro City, there are residential and commercial areas such as Naka-Meguro and Yutenji. At its center are traditionally affluent residential areas such as Himonya and Takaban. To the west are high-class residential areas such as Yakumo and Kakinokizaka. In the south are residential and commercial areas such as Jiyugaoka and Midorigaoka, and academic areas like Ookayama.
Most of Meguro City's residential areas have developed under the influence of their high-class residential neighbors; Shibuya-ku, Setagaya-ku, Shinagawa-ku, and Ota-ku. With commercial shopping areas along the Tokyu Toyoko line and Tokyu Oimachi line, Meguro City is a very convenient area to live. There are also foreign embassies in the northern and central parts of the city.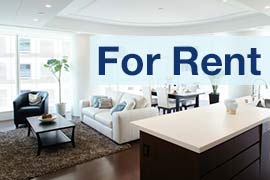 Listings of popular and luxurious rental apartments, condominiums, and houses in central Tokyo, including Meguro City, designed with expats in mind.
Meguro City Residential Areas
---