Cherry Blossoms in Tokyo 2022 - A Brief Guide to Hanami Culture & List of Popular Spots
Poste date: Tuesday, March 1, 2022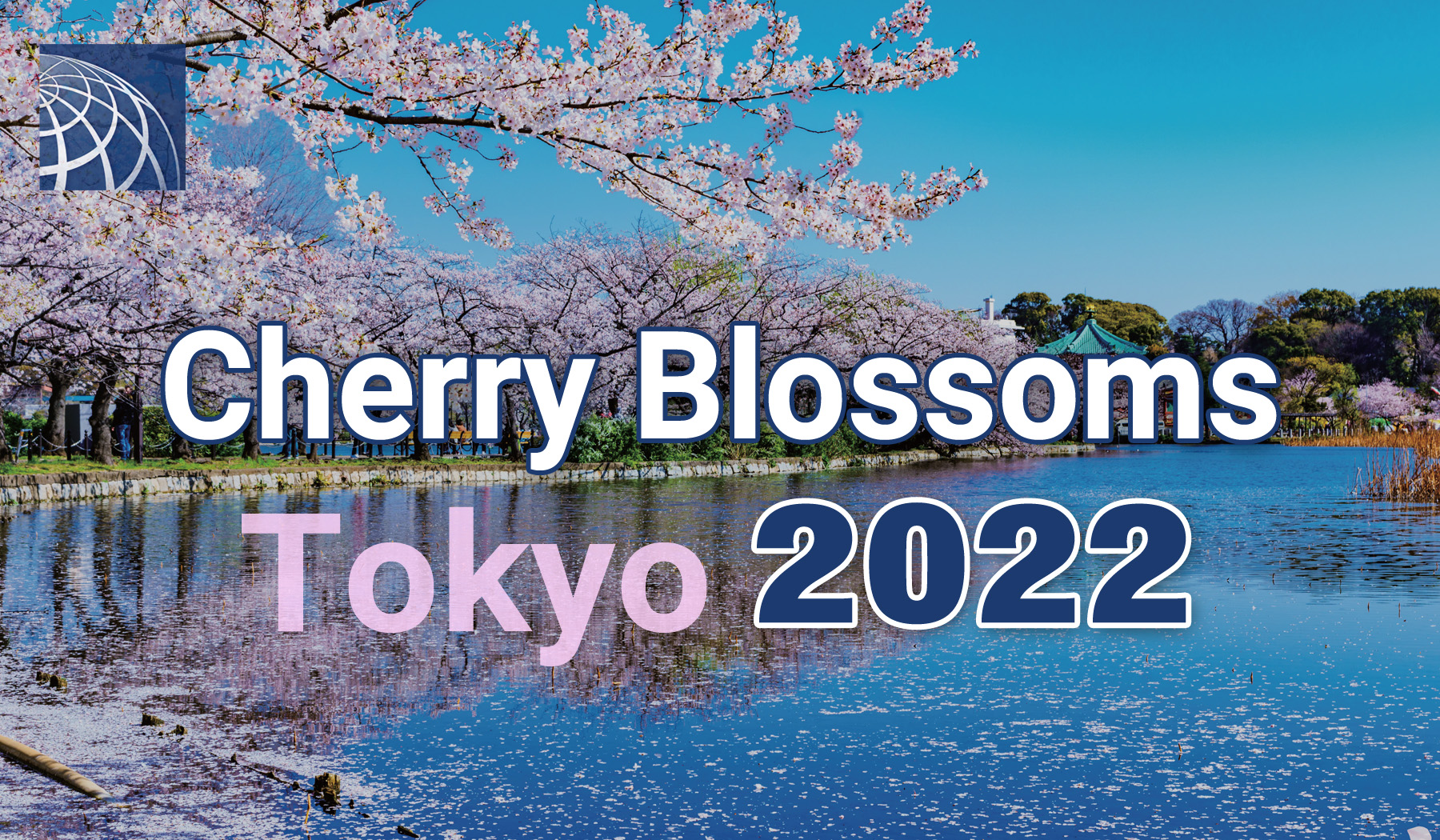 According to the latest forecast ( as of March 1, 2022 ) by the Japan Weather Association (JWA), cherry blossoms in Tokyo have begun blooming. This year's cherry blossom season is expected to be broadly normal. The forecast for the cherry blossom season in Tokyo will start from March 22.
The New Coronavirus affects Cherry Blossoms Festivals 2021 in Tokyo
In order to prevent further spread of COVID-19, the Tokyo Metropolitan Government may call again for people voluntarily refrain from attending cherry blossom festivals at metropolitan parks and riversides managed by the city. This included famous locations such as Ueno Park, Yoyogi Park, Sumida River, Meguro River, and any other locations many people visit every year. There is a high probability that the same request may be announced by the Tokyo Metropolitan Government for this year as well.
The city may once again call for self-restraint, announcing that the risk of infection will increase for those who eat and drink on leisure sheets in a park. During this Cherry Blossom Viewing season, staff may be present at each park asking people not to have a party.
Some of the festivals may have already announced their cancellation while some may have yet to announce anything. Please check an events latest status before you visit any venue. Even if the festival is cancelled, you can still walk around and enjoy the cherry blossoms by walking in a park or along the river.
As of March 1,  Chiyoda no Sakura Matsuri is officially cancelled.
Cherry Blossoms Season in Japan
During this winter season (from December to January) strong cold air frequently flowed into Japan. There was also record high heavy snowfall in Japan's Seaside areas, mainly in the Hokuriku region. There were many severely cold days nationwide so far which may help progress the dormancy breaking of the Cherry Blossom buds (*for the dormancy to properly break, the flower buds need to be exposed to cold weather for a certain period of time).
It is forecasted from February that there will be less cold weather throughout Japan and the temperatures are expected to be average or higher nationwide, so spring may come earlier than the time in an average year, and the blooming of the cherry blossoms should be the same throughout Japan.
Hanami, which literally means "flowering viewing" in Japanese, is a time honored tradition in which people gather at scenic locations that are home to cherry blossom trees to admire the blooming of the cherry blossoms. The Hanami season provides a great reason to get out of the office and enjoy some tasty food and drinks with your co-workers or friends. Below are a few suggestions and things to prepare when planning for the perfect Hanami outing.
Finding your spot
The most important part of Hanami is the flowers so you have to select your general location based on that. We've detailed some great Hanami spots around Tokyo in the article below. Once you pick your location, you have to actually get a spot. Prime Hanami spots go quickly so you'll have to arrive first thing in the morning and stake yours out if you want a chance at the most excellent views of flower petals. The traditional way to claim your spot is to lay out a blue tarp, which you can acquire from many convenience stores (conbini) or else a home supply store. Generally speaking, once you've put it out, it will remain undisturbed until you arrive for your Hanami gathering later that day.
Etiquette
While Hanami parties can be quite lively and fun, there are some rules to follow that will make everything go well
1) BYOB (Bring your own beer)
Hanami parties are best when everyone brings beverages and food. Whether you like beer, wine, sake, green tea or even mugi-cha, it's always best to bring your own and some to share. Also, for food, many people bring bento box meals and party foods like Hanami dango. All of these can be purchased at the conbini and also in the food courts in the basements of most department stores.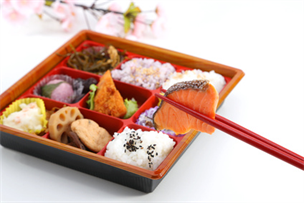 2) Take your own trash.
Hanami draws out huge crowds of people, far more than are out at parks and recreational areas under normal circumstances, and the trash cans are generally not sufficient to support all the rubbish generated by huge Hanami parties. So, bring some trash bags and make sure to carry all your trash off with you and leave the park as pretty as when you arrived.
3) Take your shoes off (when on the blue tarp).
The blue tarps that people set out to mark off their party spaces should be treated like being indoors. In other words, you should take your shoes off if you need to step on a tarp.
4) Have fun!
While Hanami started off as a time for samurai and emperors to sit and placidly contemplate the beauty of nature while listening to haiku praising the sakura (cherry blossoms) that were composed by the court poet, Hanami today is a time for celebrating spring, the start of a new school year, welcoming new recruits to firms, and just generally having a good time.
We hope these pointers will help make your next Hanami party a really fun time. These rules are really more guidelines than anything but keeping them in mind will definitely make the experience enjoyable for all.
Now go watch some flowers!
Tokyo's most popular cherry blossom spots
※As it's mentioned above, please check the latest announcement on each festival before you visit.
Aoyama REIEN (AOYAMA CEMETARY)

There is an antique market in Nogi Jinja (Nogi Shrine) which is about 10-minute walk from Nogizaka station. It is held on second Sundays every month exept November.
All day Everyday
Over 400, mainly Somei-yoshino Total area 26 hectares.
10 min-walk from Gaienmae Station (Ginza Line), or Nogizaka Station (Chiyoda Line)

Ark Hills

Behind Suntory Hall at Ark Hills and all along the Spanish Embassy's wall, 150 Somei Yoshino trees from a 700 meter-long archway of blossoms. While the Cherries are full bloom they are lit up from sunset until 10pm. A cherry blossom festival is also held at Ark Hills Karajan.
All day Everyday
150 Somei Yoshino trees
1 minute walk from Exit 13 of Tameike-Sanno Station (Namboku Line or Ginza Line) 1-minute walk from Roppongi 1-chome Station (Namboku Line)

CHIDORI-GA-FUCHI SUIJO PARK

Chidori-ga-fuchi is one of the moats of a former Edo Castle and one of the more famous cherry blossom viewing spots in Tokyo. Enjoy a boat ride along the moat, surrounded by cherry trees that are lit up in the evening. Yasukuni Shrine is nearby and you can enjoy cherry blossoms there are well. If you walk a little further, you will be able to get to Higashi-Gyoen (the East Gardens of the Imperial Palace). A Sakura Festival is held every year.
All day Everyday
About 300, mainly Somei-yoshino
5-minute walk from Kudanshita Station (Hanzo-mon, To-zai, or Toei Shinjuku Lines)

SHIBAKOEN / ZOJO-JI TEMPLE

A nice place to visit with the temple as a backdrop to the beautiful cherry trees in bloom.
All day Everyday
About 100
3-minute walk from Onarimon Station (Toei Mita Line), 5-minute walk from Daimon Station (Toei Asakusa Line or Oedo Line)

HAMA RIKYU ONSHI-TEIEN

This beautiful Japanese Garden is kept by charging entrance fee to keep the crowds down.
9:00 – 17:00 (Last admission 16:30)
5-minute walk from Shiodome Station (Toei Oedo Line), 7-minute walk from Tsukiji-Shijo Station (Toei Oedo Line), 12-minute walk from Shimbashi Station (JR Yamanote/Ginza/Toei-Asakusa Line)

YASUKUNI SHRINE

This shrine is famous for the three cherry trees which are the standard by which the Meteorological Agency announces the official timing of cherry blossoms blooming in Tokyo. There is a Sakura Matsuri at the beginning of April. About 300,000 people attend and there are a lot of street stalls. Also check out the many cherry blossoms that line the nearby Imperial Palace moat.
6:00 – 19:00 (-18:00 in Winter season)
About 600
3-minute walk from Kudanshita Station (Hanzo- mon Line, To-zaiLine, and Shinjuku Lines)

YOYOGI PARK

Sakurano-sono (cherry blossom garden) is beautiful. It is located between the South gate and the Shibuya gate. There is a lot of space to wander around. A flea market is held every month.
5:00 – 17:00 every day
About 100
3-minute walk from Yoyogikoen Station (Odakyu Line), 5-minute walk from Harajuku Station (JR Yamanote Line)

MEGURO RIVER

Approximately 880 someiyoshino bloom 3.8 km from Ikejiri Ohashi Bridge, Naka-Meguro, Meguro and Gotanda along the river. The surface of the river turns pink with all the cherry blossoms that has fallen.
Every day
About 880
Along Meguro River

SHINJUKU GYOEN

This garden near the shopping district of Shinjuku has many types of cherry and plum trees.
9:00 – 16:30 (last admission 16:00)
75 types and more than 1,500 trees, including the yaezakura (double-blossoming cherry tree)
5-minute walk from Shinjuku Gyoen Station (Marunouchi Line) or Sendagaya Station (JR Line)

UENO PARK

This park not only has 1,200 cherry trees, but also features historical, art museum, shrine, pond, and zoo. In Sakura season, many people have parties in the evening, so it's recommended that you go in daytime if you prefer a quiet atmosphere. Sakura Matsuri (Cherry Blossom Festival) is held in April every year.
All day Everyday
About 1,200

2-3 minutes walk from Ueno Station (JR, Hibiya, or Ginza Lines)

SUMIDA PARK

This is one of the most famous cherry blossom viewing spots in Tokyo. The park has about a 1-kilometer row of trees along the Sumida river on the side of Taito-ku. There is also a park across the river in Sumida-ku where there is a Sakura Matsuri in April and a monthly antique market.
All day Everyday
More than 1,000
2-minute walk from Asakusa Station (Ginza Line or Asakusa Line)

INOKASHIRA PARK

Many cherry trees are around the Inokashira pond and there is a boat ride available on the pond. Three different boats are available with different prices. Be prepared for a long wait in cherry blossoms season.
All day Everyday
About 630
5-minute walk from Kichijoji Station South Exit (JR Chuo Line, Sobu Line, or Keio Line)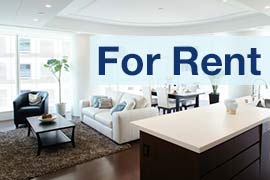 Listings of popular and luxurious rental apartments, condominiums, and houses designed with expats in mind.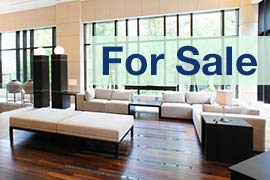 Listings of apartments, condominiums, and houses available for purchase in Tokyo.