What to Do in Roppongi Hills: A Day in the Hills
Poste date: Tuesday, February 7, 2023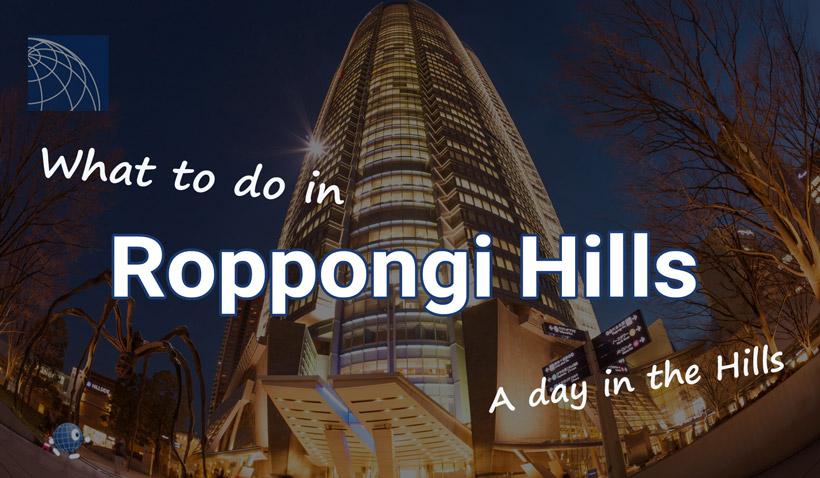 Located between Azabu-Juban and Akasaka, Roppongi is an aristocratic neighborhood that has been revitalized into a popular area with Tokyo's famous Roppongi Hills complex at its heart. Keep reading to find out what the cultural center has to offer in art, entertainment, food, and more!
What Is Roppongi Hills?
Roppongi Hills was the first major project by Minoru Mori, a Japanese building tycoon, who intended the development to be a city within a city, providing everything needed for daily life. To that end, the complex consists of several buildings (apartments, hotels, shopping, and various entertainment options), Mori Garden, and the centerpiece: Mori Tower. There are several other "Hills" complexes, but this is the flagship, and by far the most impressive.
Roppongi Hills towers above Roppongi Station, making a statement with its tall escalators that escort you into a 360-degree LCD display showing you the latest news and sports. The wide outdoor promenade is a welcome break from the busy streets below, and the soothing water features drown out the din of the bustling city.
What to Do in Roppongi Hills
Maman: The Landmark Spider Sculpture
The large spider statue Maman by French sculptress Louise Bourgeois is a popular meeting place, with surrounding park benches and children gleefully hopping around its spindly legs.
Hours: Always open
Mori Tower
Mori Tower is the most well-known piece of the Roppongi Hills complex, featuring 54 stories housing some of the city's most important corporations, including Barclays Capital, Goldman Sachs, Konami, Salesforce.com, Lenovo, Ferrari Japan, Google, and the headquarters of the Pokémon Company. The top six floors are home to the Mori Art Museum and the Tokyo City View observatory, an open-air deck that offers generally unobstructed views of the whole Tokyo metropolitan area. On the first six floors, there is seemingly no end of shopping, restaurants, and entertainment options to enjoy.
Hours: 11:00 a.m. – 11:00 p.m. (Some stores, like Starbucks on the West Walk, are open earlier.)
Mori Garden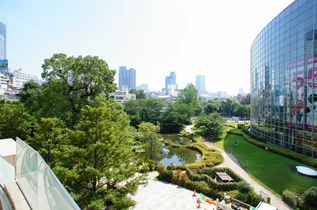 This beautifully landscaped garden is a work of art. Designed in the traditional Japanese style, its perfect asymmetry makes for a surprise oasis among the towering buildings. All seasons have something to offer, but the cherry blossoms in spring showcase the garden's beauty at its peak.
Hours: Always open
Mori Art Museum

Located within Mori Tower, the Mori Art Museum includes access to the Sky Deck. As one of Tokyo's top art galleries, it regularly features interesting new exhibits as well as houses several permanent art installations. If you plan to visit multiple times each year, you can purchase a yearly passport that provides free access to the Sky Deck and discount admission for up to five fellow guests.
Hours: 10:00 a.m. – 5:00 p.m. on Tuesdays, 10:00 a.m. – 10:00 p.m. any other day
TV Asahi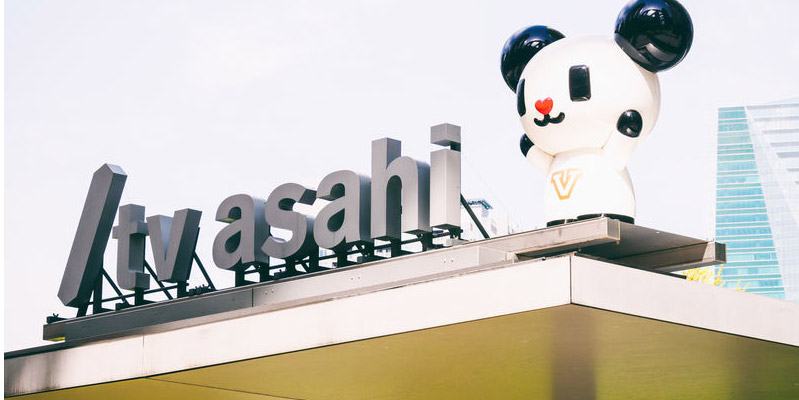 TV Asahi is one of Tokyo's major media stations. You can watch live filming of weather, cooking, and music segments, and often there will be large crowds of fans with signs, hoping to be featured in the background of the morning or evening news.
Hours: 8:00 a.m. – 6:00 p.m.
In addition, there are several other facilities in Roppongi Hills worth mentioning.
A Day in the Hills
With so many possibilities, Roppongi Hills can be overwhelming. To help you, we've put together an itinerary for enjoying a relaxing day of art, entertainment, and dining.
10:30 a.m.: Grab a cup of coffee from the Starbucks on the West Walk, and enjoy the garden and the grounds. Take your time — the stores don't open until 11:00 a.m. Take a stroll along Keyakizaka Avenue to enjoy the seasonal foliage or the winter holiday displays.
11:00 a.m.: Continue the morning with a little shopping. If self-care is more your style, you can also get a facial from one of the many on-site aestheticians.
1:00 p.m.: Enjoy a light lunch at one of the brasseries and bistros located throughout the complex. Peruse the full building menu before you make your choice — there are many delicious options available.
2:30 p.m.: Catch a matinee showing of an undubbed Hollywood release at TOHO Cinemas.
5:00 p.m.: Stretch your legs by purchasing a double ticket that allows entrance to both the Mori Art Museum and the Sky Deck. This should put you on track to be on the deck just as the sun is setting, for the best panoramic view of Tokyo you will ever see. There is limited access to the Sky Deck, so check in the beginning of the day (or online) if this part of the tower is open on the day of your visit.
8:00 p.m.: Enjoy a delicious sushi and sake dinner, or Italian appetizers and wine alfresco, and revel in the experience of a day while spent.
Exploring the Seasons in Roppongi
Spring: Experience the cherry blossoms at Ark Hills and a walk through Mori Garden.
Summer: Take in the traditional festivities at the Roppongi Hills Bon Odori Festival and inevitably burn your mouth on some delicious takoyaki, washed down with an ice-cold beer on a hot summer evening.
Autumn: Take a brisk walk with an autumn foliage viewing at nearby Aoyama Cemetery and Arisugawa Park.
Winter: Join people from all over Tokyo as they enjoy the festive decorations around Roppongi, including the winter illuminations at Roppongi Hills and Tokyo Midtown.
Roppongi Hills Residences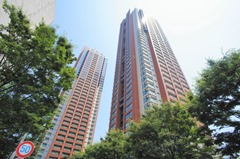 If all of this sounds like something you want at your feet throughout the year, then consider looking into the Residences at Roppongi Hills. These apartments are the epitome of luxury living, and are extremely convenient for expats working in Roppongi, Akasaka, Hiroo, and Azabu.
Explore the Best of Roppongi
Still at a loss for what to do in Roppongi? Check our full Roppongi area guide for some of the best activities in the area. Or if you're looking to experience the neighborhood's nightlife, check out our guide to the best bars, live music, and art activities, History of Roppongi. No matter what you decide to do, we know you'll enjoy Tokyo's entertainment capital!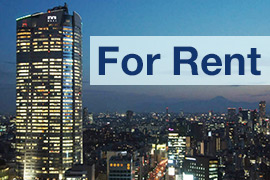 Listings of popular and luxurious apartments, condominiums, and houses designed with expats in mind.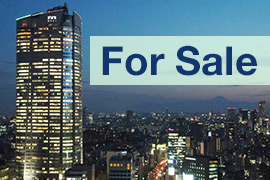 Listings of apartments, condominiums, and houses centering around the Roppongi Hills and Tokyo Mid Town areas.