Dress Code in Japan: A Guide to Appropriate Japanese Attire
Poste date: Tuesday, March 29, 2022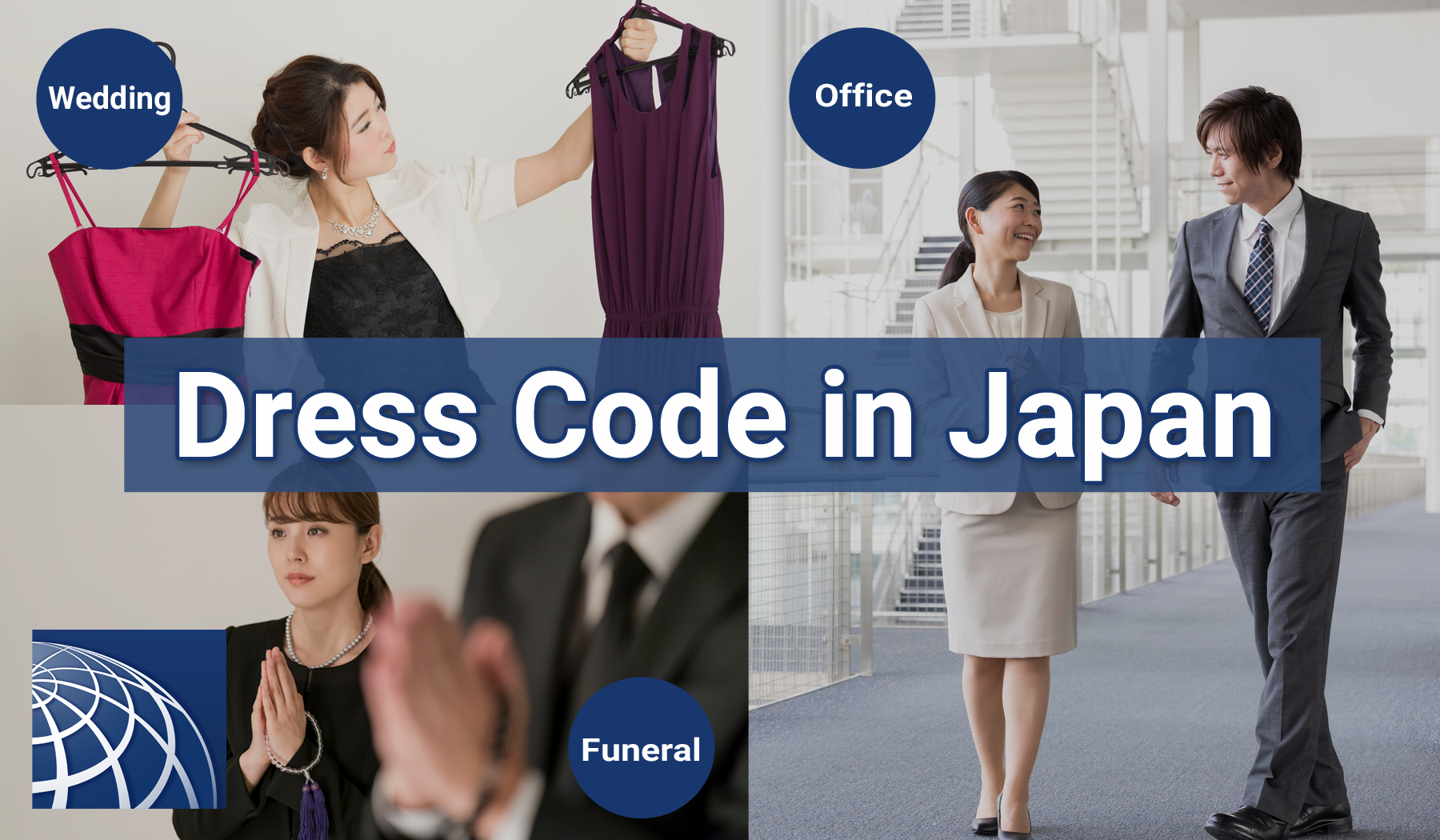 As a largely conservative society, Japan has different standards to Western countries in many aspects of life–including dress code. If you're keen not to offend and want to be sartorially prepared, keep reading for some practical Japanese dress code tips for what to wear during life's most important situations.
Japanese Business Attire
The first thing you may be wondering when it comes to dressing properly in Japan is what is acceptable to wear to a client meeting, job interview or regular office job? As you look around, you may think that Japanese business attire is the same as in Western countries. However, there are several subtleties to keep in mind as you dress for business.
It is recommended to check at the beginning what type of clothing is recommended in the workplace where you work, as different workplaces have different dress codes, e.g. business professional, business casual, etc. Some companies also adopt a more casual dress code, known as Cool Biz (wearing short-sleeved shirts without jackets nor ties) in the summer.
It is also important to be tidy from head to toe. Japanese men keep their hair short and neatly styled, while women in business don't wear heavy makeup nor a lot of perfume. Shoes should also be clean, and ideally, easy to take off. Take special care that your socks do not have holes in them. Women are advised to wear stockings.
Business Professional Attire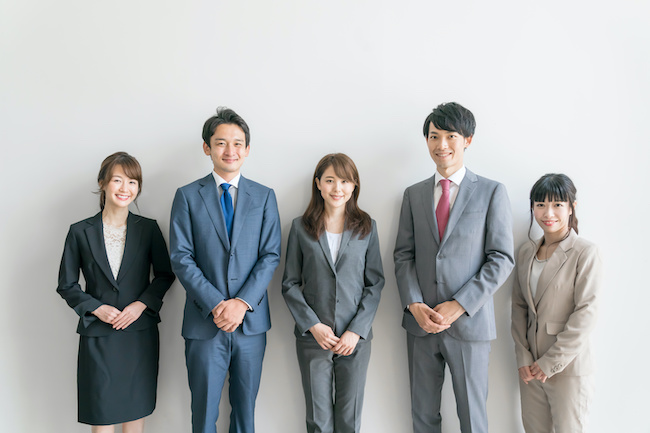 Japan is a communal culture, where it is key to blend in. While a suit in Western countries can include some variety in color and design, in Japan it is quite important to stick to black, gray or navy with a neutral shirt and tie. Even though Japanese business attire is very conservative, a quality suit will be taken note of. The neat, dark suit is code for respect, and this is vital to remember.
While the above applies to both men and women, there are a few extra notes for businesswomen in Japan. A colored suit or coordinated separates can send the wrong message. Busy patterns on blouses and very high heels should also be avoided, although low pumps are fine.
Business Casual Attire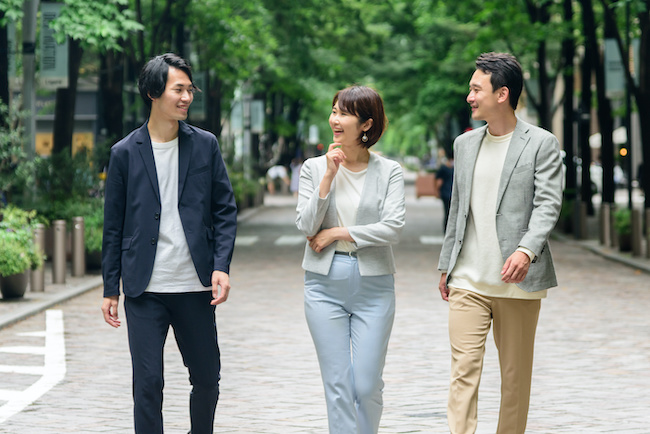 Office casual should match the atmosphere of the workplace. Some workplaces will suit overly loud colours and patterns, while others will not.
Men usually wear a shirt and casual blazer or a jacket, and trousers. Ties are not required. Choose subdued colours such as black, white, navy or beige, or if you wear patterns, make sure they are subtle, such as stripes or dots.
Women usually wear a shirt and cardigan or jacket, knee-length skirt or trousers.
In Japan, people do not wear a hat (cap) in an office.
For additional information related to Japanese business culture, please visit our Introductory Guide to Business Etiquette and Tips for Gift Giving in the Office.
Japanese Wedding Attire
The principle of dressing relatively conservatively will also serve you well should you be invited to a wedding in Japan.
At a traditional wedding, the ceremony will be carried out by a Shinto priest. The bride will wear a white outfit called a shiromuku, and the groom will wear a hakama skirt and a jacket with his family crest. After the ceremony, the bride may change into a patterned kimono for photos. If the wedding is particularly elaborate, the couple may change again during the reception, into a Western-style evening gown and suit.
Christian ceremonies in chapels are increasingly popular. During these ceremonies the bride wears a modern white wedding dress while the groom wears a tuxedo or morning coat. In addition, civil ceremonies are also becoming more common, and these can be a little more casual in style.
When deciding on your outfit for a wedding, first find out how formal the event is going to be. If it is a Shinto wedding or a formal Western wedding, guests should dress elegantly, even wearing a kimono if they desire.
If you opt for modern clothing, there are a few basic rules you can follow. Men should go for a dark suit with a white tie at a formal ceremony, but if the event is more informal the tie can be colorful. Just don't wear a black tie with your suit.
Women should wear dresses or skirts, preferably knee-length. Avoid showing your shoulders; if the dress is sleeveless, add a shawl or bolero. White should be avoided, although at a more casual wedding you may be able to wear black.
On the other hand, it's not all rules and customs. Bright colors and patterns are welcome at a wedding, as it is a celebration after all — although anything too flamboyant may be seen as inappropriate. As always in Japan, it's better to overdress than underdress, so avoid casual outfits.
Japanese Funeral Attire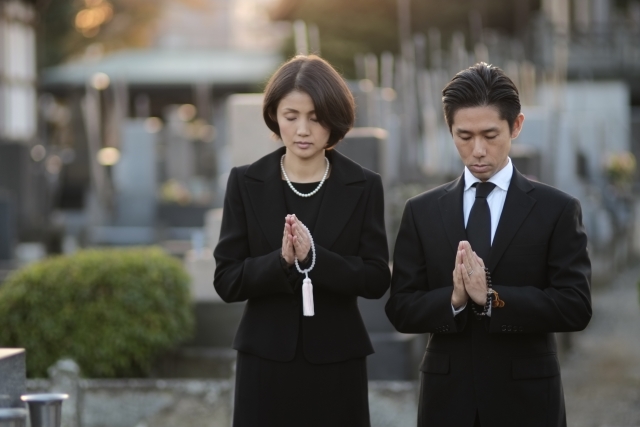 Japanese funerals are no less somber than anywhere else in the world. So, unsurprisingly, guests must wear black. However, as always, the expectations are a little more specific than in the West. Modesty is key, as it is a sign of respect for the deceased and their family. Students also wear school uniforms instead of black.
Men should wear a black suit with a white shirt, black tie and black shoes–avoiding patent leather. No shiny belt buckles or jewelry, other than a wedding ring, should be worn.
Women should keep their shoulders covered and wear a dress or skirt, making sure the hem of the skirt covers their knees even when seated. The fabric should not be shiny, embroidered or two-toned, and frills and flounces are to be avoided.
Keep necklines high, don't wear any jewelry except wedding rings and perhaps a string of pearls, and try to wear opaque black stockings. Heels should also not be too high, and makeup understated. If you have long hair, wear it neatly tied up rather than loose. A black, matte kimono is also suitable funeral attire.
Black is worn not only for funerals, but also for legal ceremonies in Japan. 
> What to Expect When Attending a Japanese Funeral
Other Occasions
In addition to the above, some restaurants have dress codes, and it is important to choose appropriate attire for formal occasions.
Traditional Japanese Clothing Still Worn Today
Although traditional Japanese attire has long been replaced by Western clothing, Japanese people still wear apparel such as the kimono for special occasions, and there's no reason why you can't either.
Kimono
Kimono is the most widely recognized traditional outfit for men and women. It is usually worn for weddings, tea ceremonies and other formal occasions. Young women traditionally wear a type of kimono called a furisode when celebrating Coming of Age Day which takes place during the beginning of year in which they turn 20.
Yukata
In summer, men and women wear a casual form of kimono called a yukata, which are made of cotton. These days, yukata are mostly worn at festivals, although you will also be given one when you stay in a traditional ryokan inn or visit an onsen hot spring resort.


Hakama
For men, the hakama is traditional formal attire. It can be a pleated skirt or full-cut trousers worn over the top of a regular kimono donned for formal occasions like weddings and also for martial arts.
Tabi
Tabi socks are also a key part of traditional outfits. White and made of cotton, they separate the big toe; after wearing them for a time you'll find they are very comfortable. The divide between the big toe and the rest of the toes allows them to be worn with traditional sandals called zori and geta.
Dress for Social Success in Japan
Armed with some knowledge of both modern and traditional Japanese attire along with general principles for Japan's unique dress standards, you should be able to step out confidently for any important occasion. If in doubt, remember to keep it neat, conservative, and high quality.
To learn more, be sure to check out how to navigate Japanese culture with PLAZA HOMES.
---
You may also be interested in these articles.
* Japanese Office Documents
* Polite and Useful Japanese Business Phrases
* Japan Business Card Etiquette
* Business Japanese - Telephone Phrases
* Japanese Verbal & Nonverbal Communication for Business
* A Beginner's Guide to Japanese Business Etiquette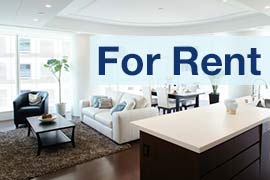 Listings of popular and luxurious rental apartments, condominiums, and houses
designed with expats in mind.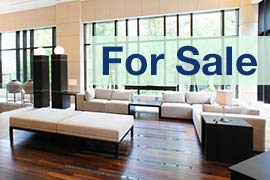 Listings of apartments, condominiums, and houses available for purchase in Tokyo.