All about Tokyo Midtown – Shop, Eat, and get Cultured
Poste date: Tuesday, February 7, 2023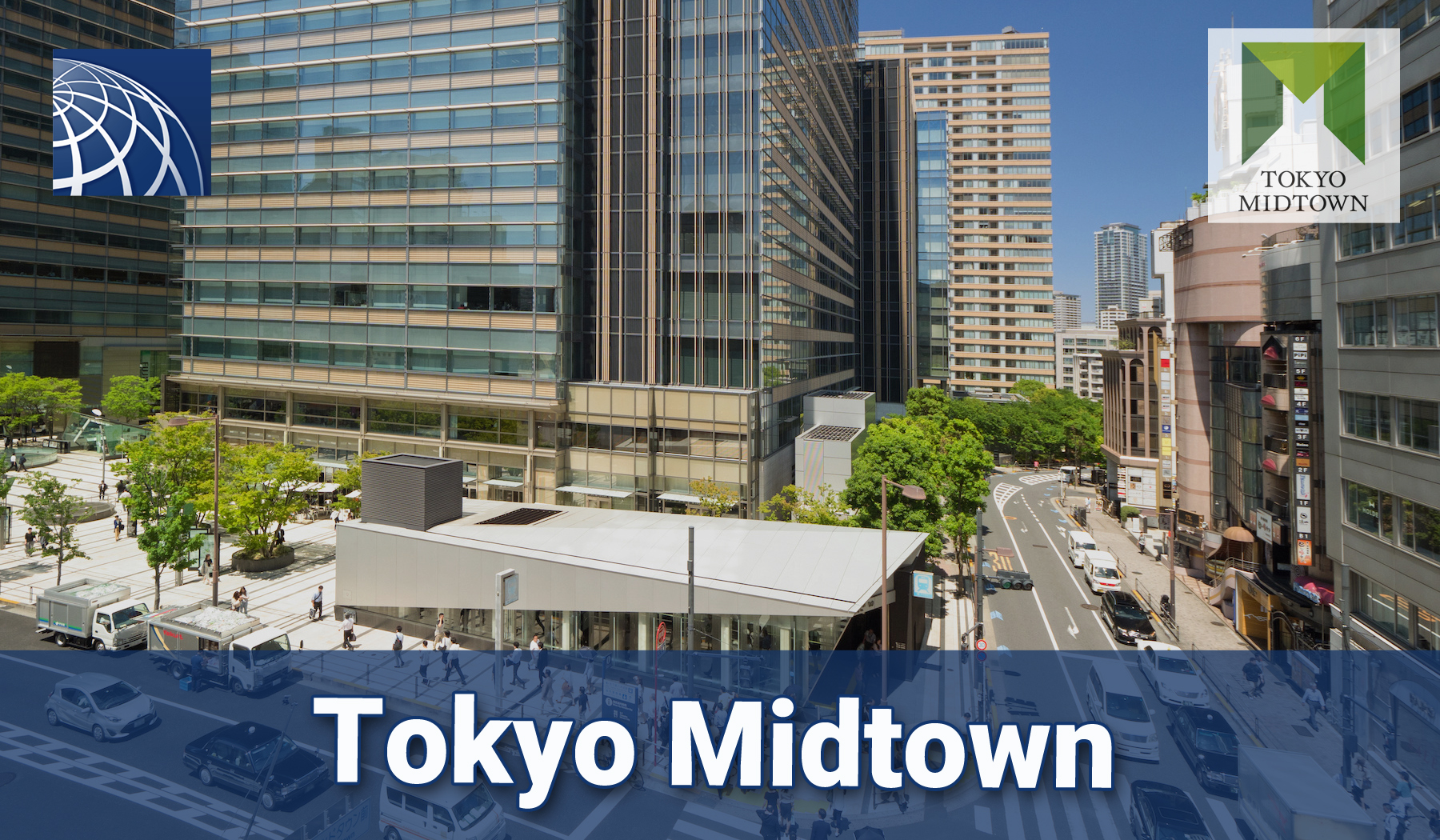 If you live in the Roppongi area, you are no doubt familiar with the Roppongi Hills development. If so, you're also no doubt familiar with Tokyo Midtown, which sits in Akasaka, not far from Roppongi Hills along Gaien Higashi Doori. It is built on 10 hectares of land that previously served as the former headquarters for the Japanese self-defense agency and was designed as a redevelopment project that would contribute to the community of Tokyo by bringing together diversity and hospitality, "on the green".
Tokyo Midtown consists of three towers, a shopping plaza and galleria, and a large green space. 
Midtown Tower
Midtown Tower is the centerpiece of the Tokyo Midtown development and is also the second tallest building in Tokyo at 248 meters tall. It is a mixed-used facility with conference rooms, a medical center, the Tokyo Midtown Design Hub which hosts exhibitions and galleries for designers, commercial space housing offices for numerous companies, and the Ritz-Carlton hotel among other things.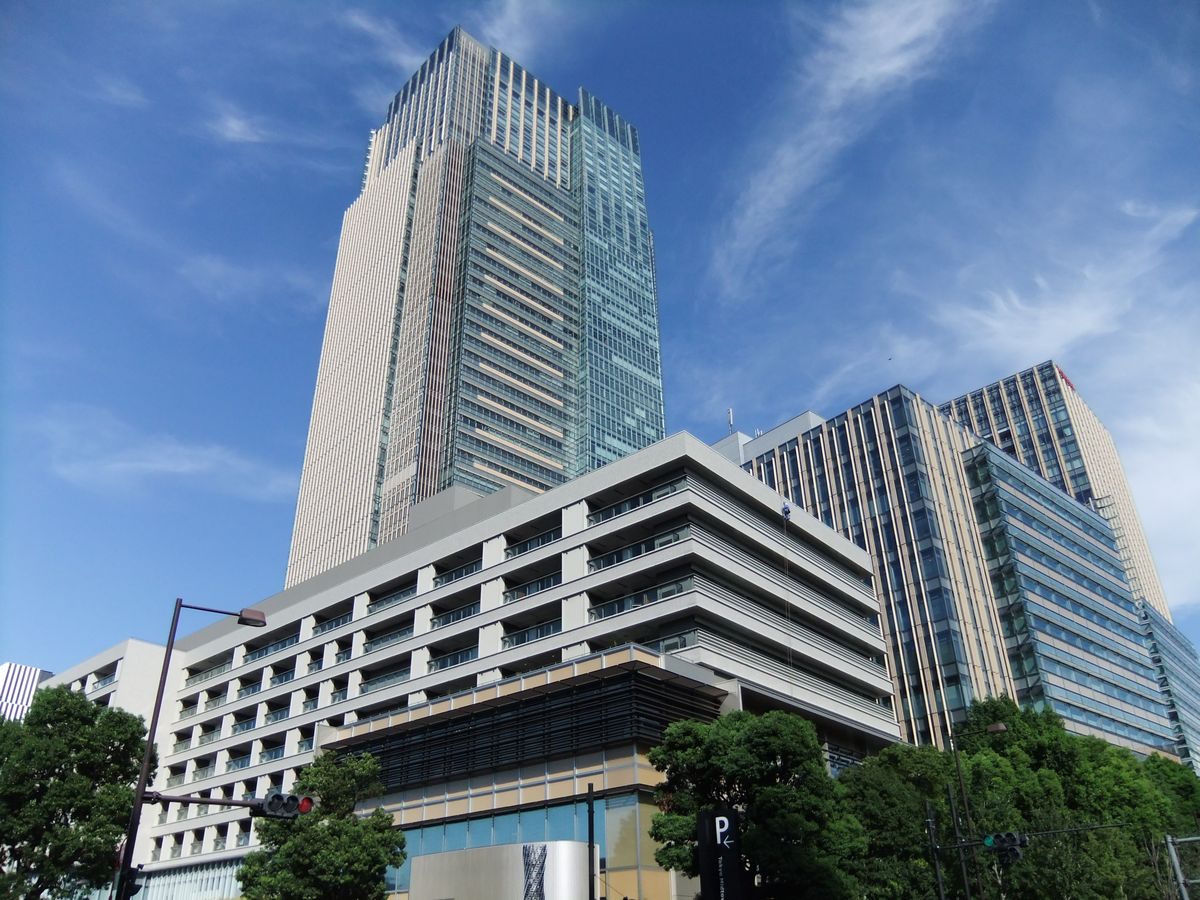 Midtown East/West
These smaller towers between Midtown Tower and Gaien Higashi Doori, house various company offices and headquarters, including Fujifilm among others.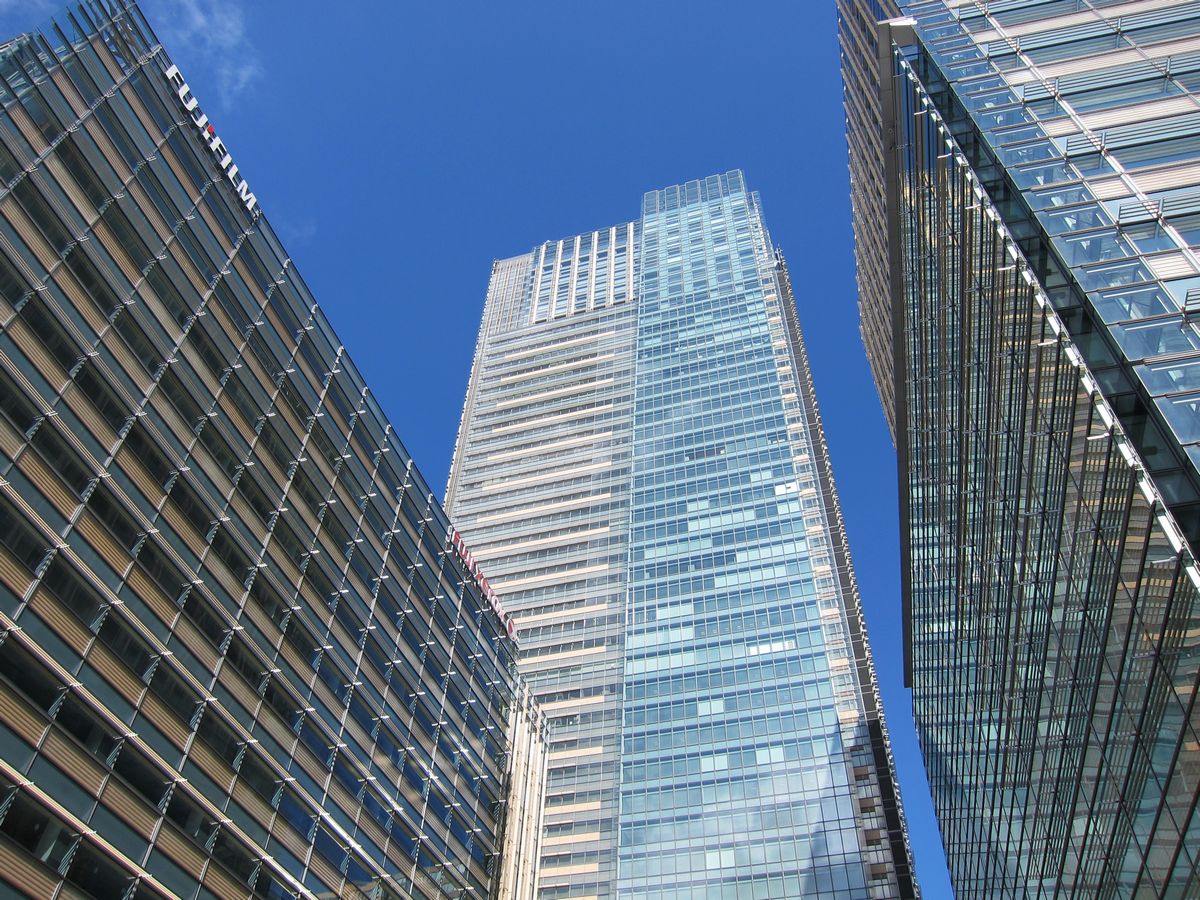 There are 2 luxurious residences within Tokyo Midtown. 
■ The Tokyo Midtown Residences    166 units
■ The Park Residences at Ritz Carlton Tokyo   244 units
Galleria
The Galleria is a 5 floor complex dedicated to shopping and eating, with numerous stores providing all manner of merchandise and restaurants serving up culinary experiences from all over the globe.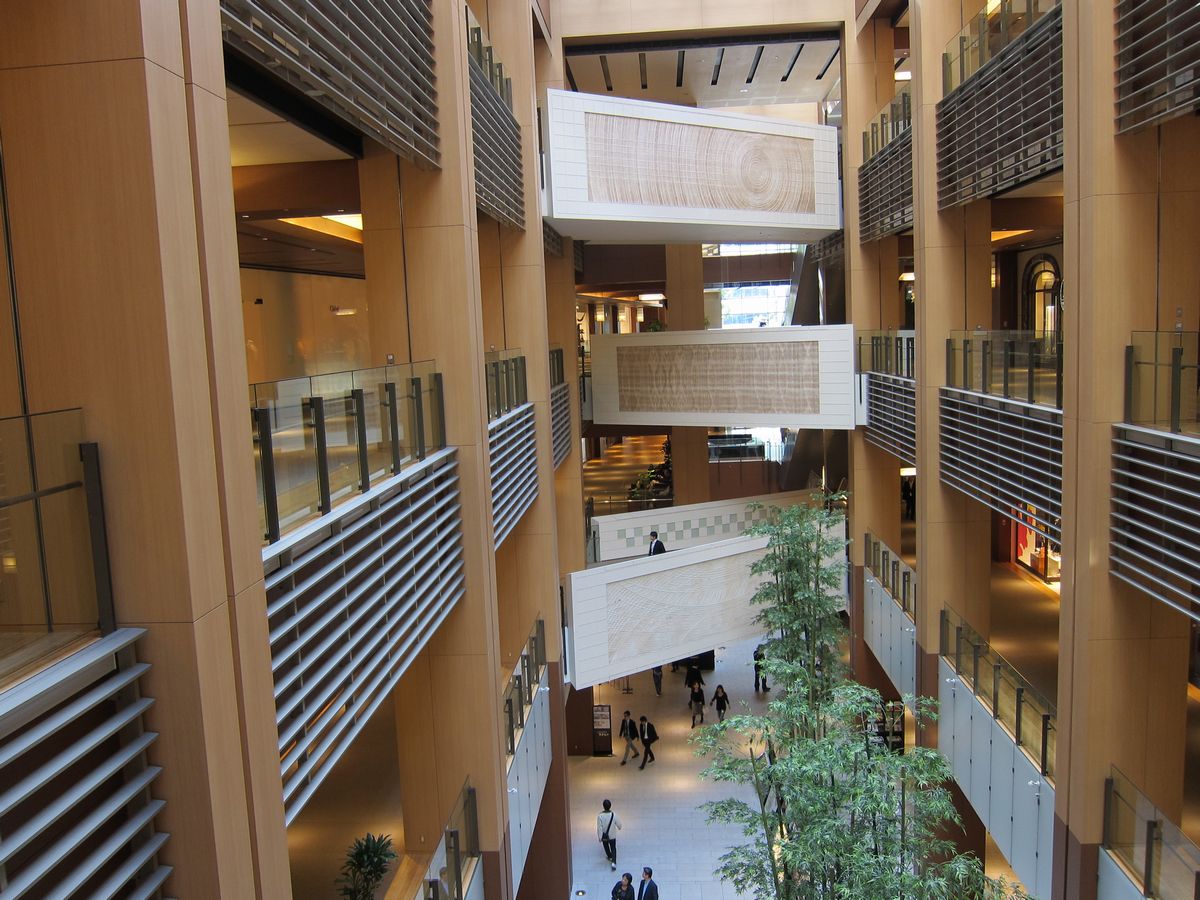 Midtown Garden
Midtown Garden is a large green space that wraps around the facility and merges with Hinokicho Park to provide a vast, open zone of tranquility in the middle of busy Roppongi. The Midtown Garden is a beautifully designed "natural art gallery" with cherry, camphor and other types of trees.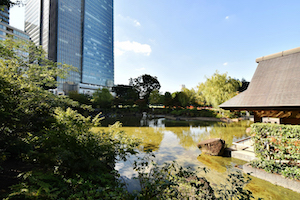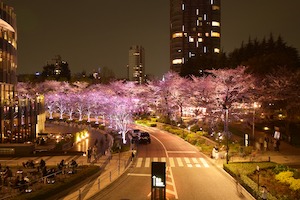 As a bonus, it has WiFi access points sprinkled around so you can work in peace on the green. Attached to this is Hinokicho Park, a municipal park with a rich history stretching back to the Edo period and maintains a very traditional Japanese feel.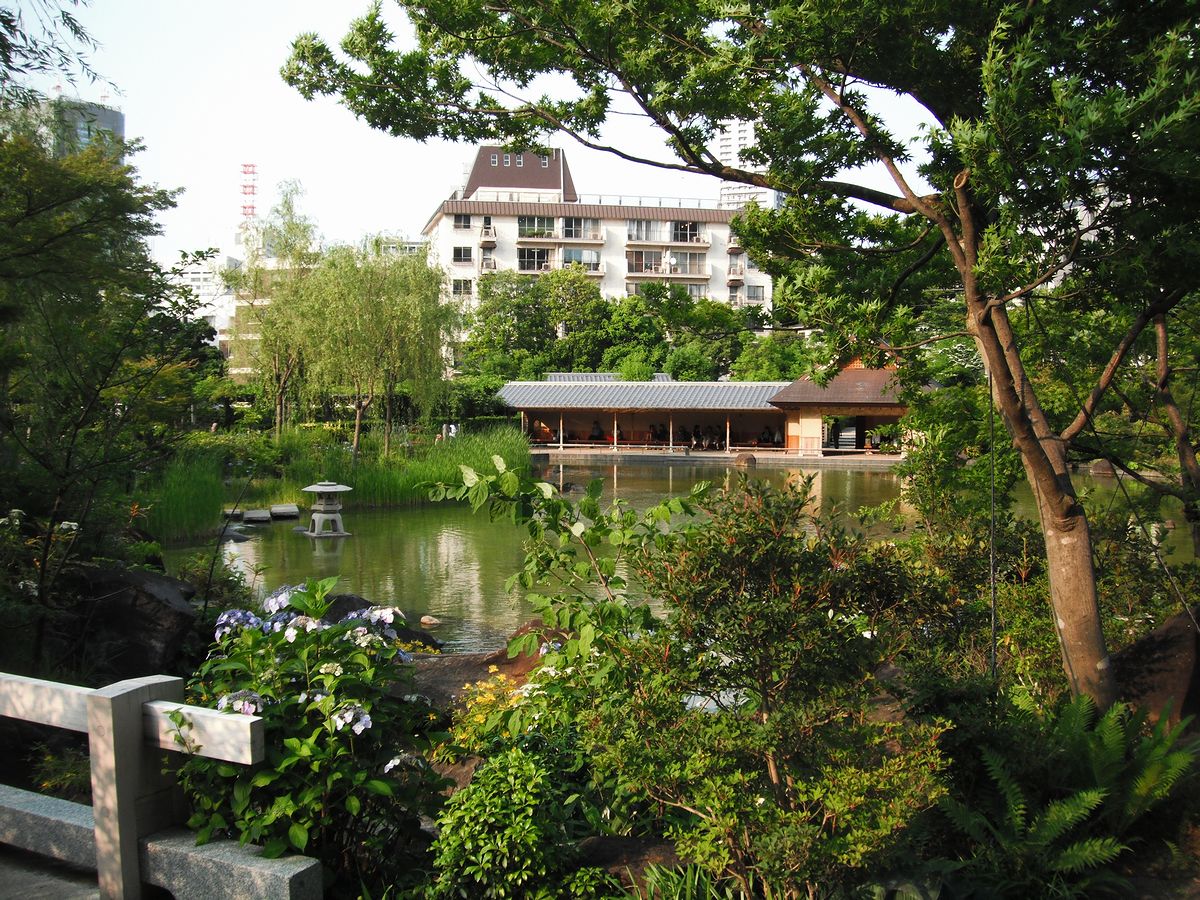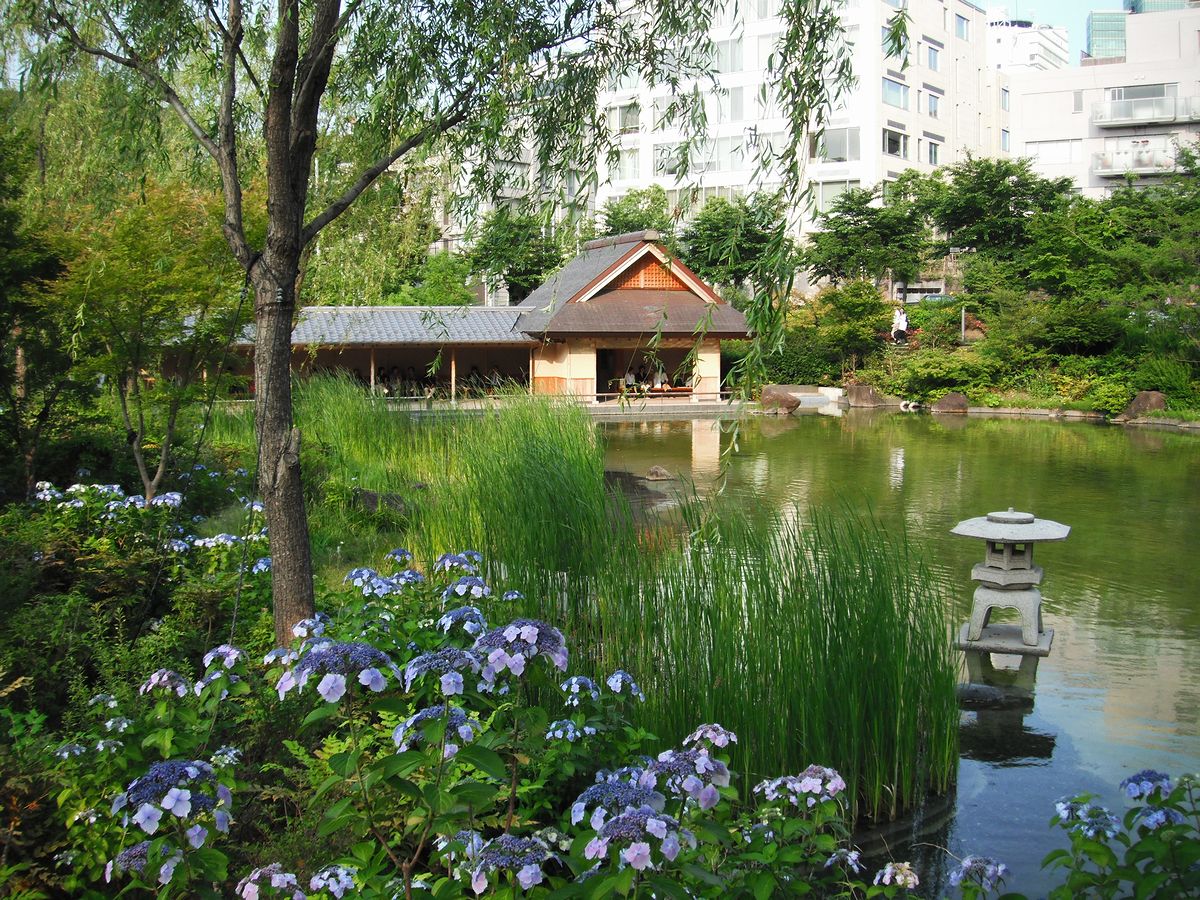 A Day at Tokyo Midtown
While there is plenty to do at Tokyo Midtown, below is one possible way to spend a day there.
- Get off Toei Oedo line at Roppongi Station and stop by Dean & Deluca at the Plaza for a light breakfast and some coffee.
- Have a tasty meal at Union Square Tokyo for some of the New York atmosphere that gave Tokyo Midtown its name.
- Head over to the Tokyo Midtown Design Hub and drink in the beautiful galleries and exhibitions of some of Japan's hottest designers.
- Grab a seat on the terrace a the Starbucks Coffee Midtown Complex Studio and sip a beverage of your choice while listening to the afternoon broadcast from Tokyo FM which shares space with the coffee shop.
- Enjoy a traditional Japanese meal at Suju Dining Rokkaku.
- Drop in at orangé for a nightcap before going home and getting some shut-eye.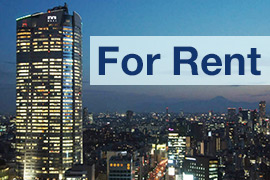 Listings of popular and luxurious apartments, condominiums, and houses designed with expats in mind.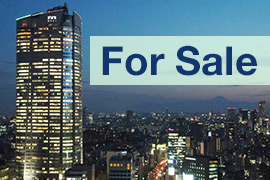 Listings of apartments, condominiums, and houses centering around the Roppongi Hills and Tokyo Mid Town areas.