Hamarikyu Gardens (Hamarikyu Onshi Teien)
Poste date: Monday, January 29, 2018
"Hamarikyu Gardens" is a large Japanese garden that lies halfway between Hamatsucho Station and Shinbashi Station on the JR Yamanote Line. It is also near Shiodome Station on the Ooedo Line facing Tokyo Bay.
This garden was initially developed as a villa for the Tokugawa Shogun family during the Edo era (17th century). The development of its current form was completed when Ienari Tokugawa, the 11th Shogun, was on the throne. After the Meiji era, it became an annex for the imperial family and its name was changed to "Hamarikyu". Presently, it is designated as a special national place of scenic beauty with historical importance, and is partially accessible to the public for a fee.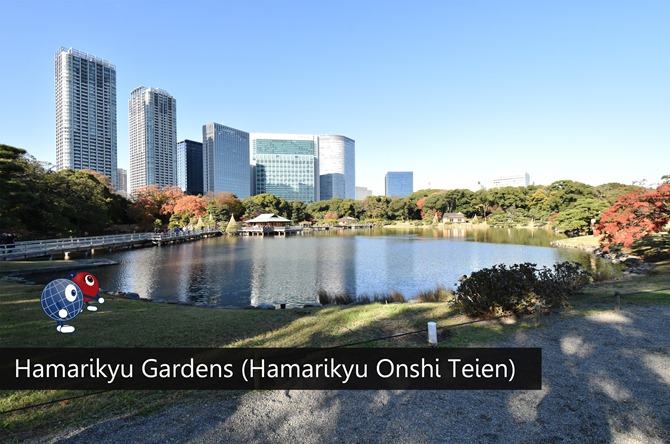 Trees for each season have been planted and are beautifully organized within the garden gracefully harmonizing with the ponds, a teahouse, and the flower gardens.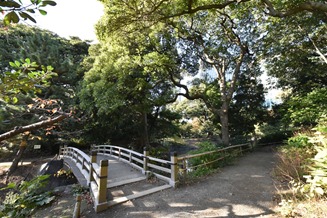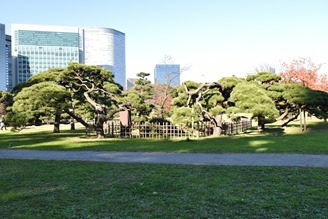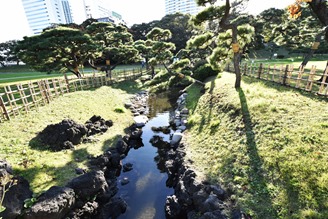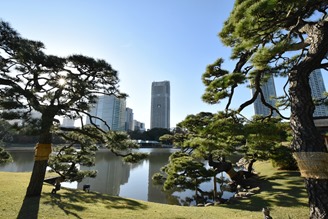 The 300 years old pine trees planted during the Edo era are worth seeing.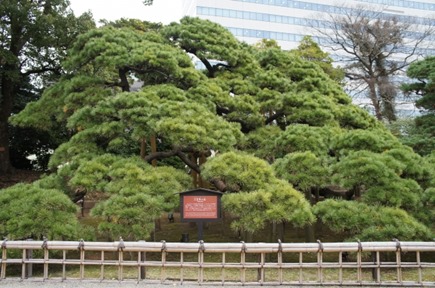 Hours: 9:00 a.m. through 5:00 p.m. (The entrance closes after 4:30 p.m.)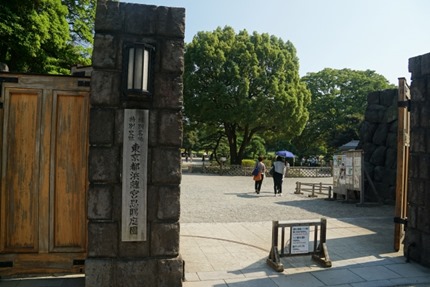 Rental Apartment near Hamarikyu Gardens