Hiking Around Tokyo: Great Spots for Peak Outdoor Fun
Poste date: Tuesday, September 20, 2022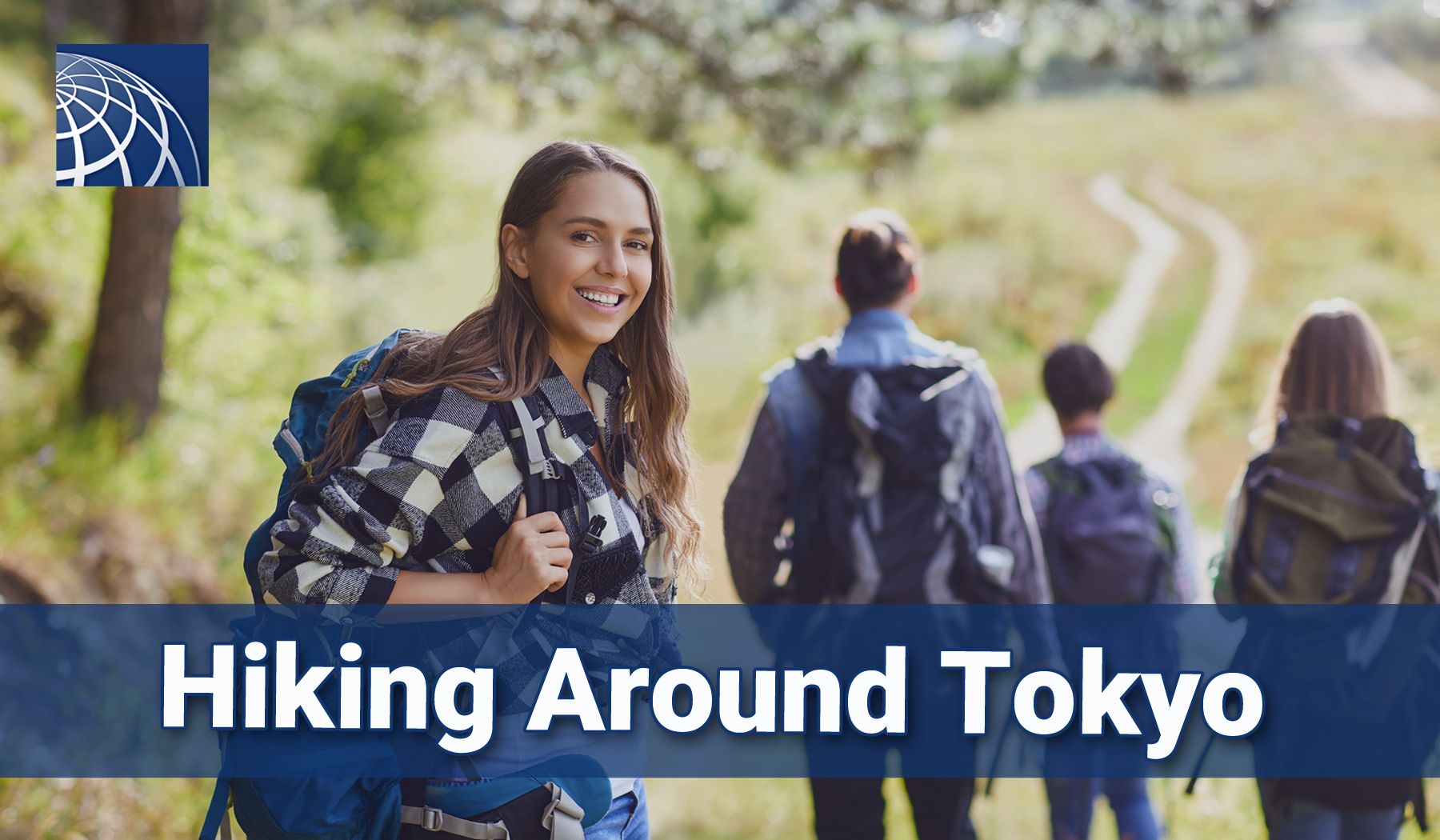 When most people think of good places to hike near Japan's capital city, the uber-famous Mount Fuji usually comes to mind. But did you know that there are actually a lot of spots great for hiking around Tokyo? From relative beginners to those seeking a steeper course, these 6 mountains promise something for every level.
From Beginner to Advanced: 6 Places for Hiking Around Tokyo
Beginner
1. Mt. Fuji 5th Station (Yamanashi)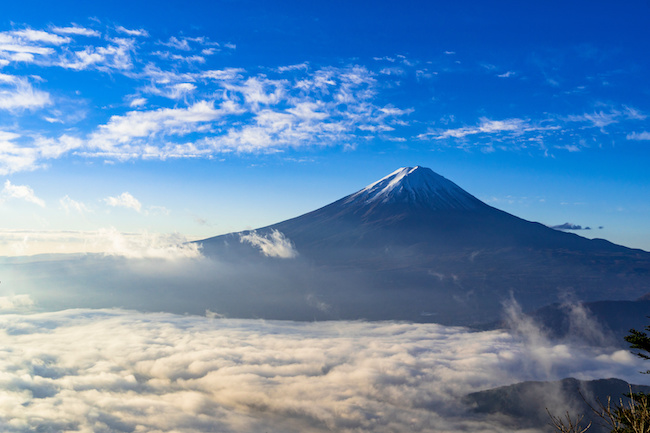 Mt. Fuji, many people imagine a very hard climb to the top, but you can drive to the 5th station on the way up and children and even those who have never climbed a mountain can enjoy Mt Fuji. The trailhead at the fifth station is accessible by car or public transport such as a bus. The most popular route is the Fuji Subaru Line.
Fuji's 5th station is a tourist attraction with a trailhead, parking and accommodation facilities, shops, restaurants, a post office, shrines, an observatory and a number of other facilities. Most facilities are open from mid-April to mid-December.
A walking course of 1 km in total distance and approximately 40 minutes' walk is available approximately 2.5 km before the 5th station of the Fuji-Subaru Line. For beginner hikers, there is a path called Ochudo trail, which allows you to walk around the 5th station of Mt Fuji. It is best to walk the section between Fuji Subaru Line fifth station and Okuniwa (Oniwa). It is approximately 3 km one way and takes about one hour round trip.
For intermediate hikers, the course from the 5th station of the Fuji Subaru Line to Osawakuzure. The round trip is approximately 11 km. Climbing equipment is recommended for this course.
W: http://subaruline.jp/e/map/map.html
2. Hakone Yusakamichi Old Trail (Kanagawa)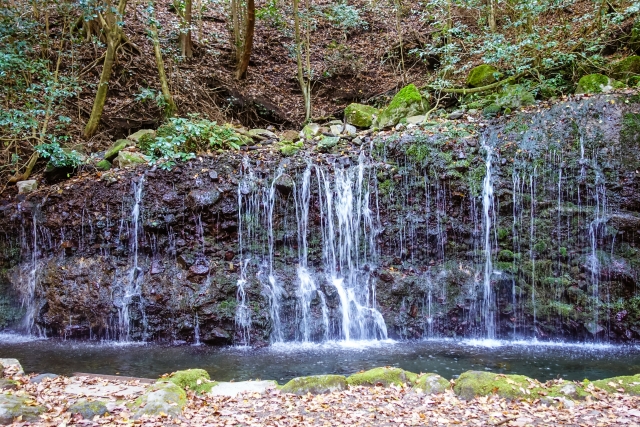 Yusakamichi was the road over Hakone until the Edo era. Today it is a hiking course, crowded with hikers, and on clear days it offers views as far as Sagami Bay and the Boso Peninsula. The course has some steep ascents and descents, so solid shoes and physical fitness are required.
Access: Take a bus from Odawara Station
3. Kamikochi (Nagano)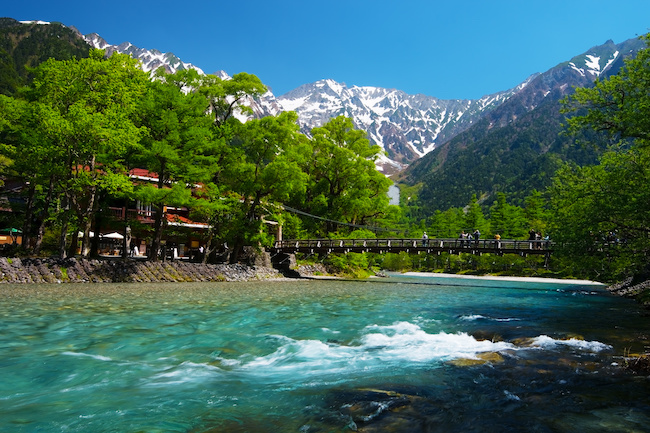 In addition to the sightseeing spots that can be easily enjoyed, beginners in hiking and mountain climbing can continue on to Tokusawaen, Karasawa, and Yokoo to enjoy the panoramic view of the great nature. Starting from the bus terminal, it takes about 2 hours to Tokusawa, 3 hours to Yokoo, and 5 to 6 hours to Karasawa, depending on your level.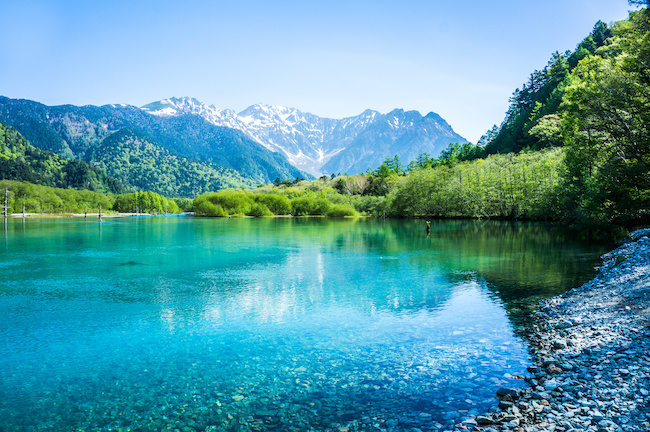 Access: From Shinjuku Station, take the Azusa limited express train to Matsumoto Station and take a bus (reservation required) to Kamikochi.
4. Kurumayama (Nagano)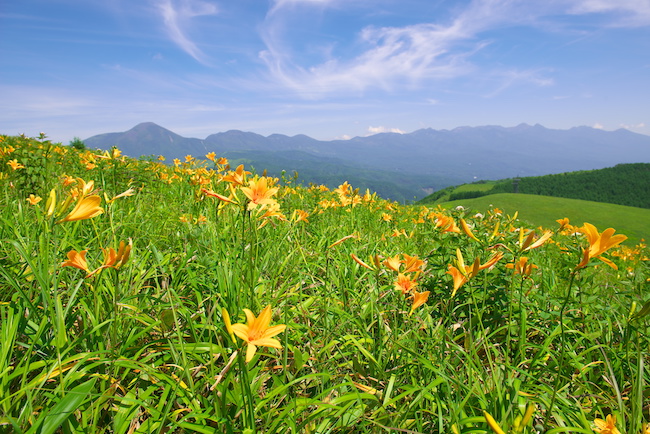 Kirigamine, the highest peak in the central part of the Yatsugatake mountain range, is Kurumayama, one of the highest marshlands in Japan.
It is a hiking and climbing area with 360-degree panoramic views of the Northern Alps, Central Alps, Southern Alps. Kurumayama can be reached by lift, and beginners can enjoy hiking in this area, with courses ranging from a casual 2-hour hike to a full-day tour of the Kirigamine.
Access: Take the Chuo Line to Chino Station, take the bus bound for Kurumayama Kogen (about 60 minutes). Get off at Kurumayama Kogen bus stop.
5. Mt. Mitake (Tokyo)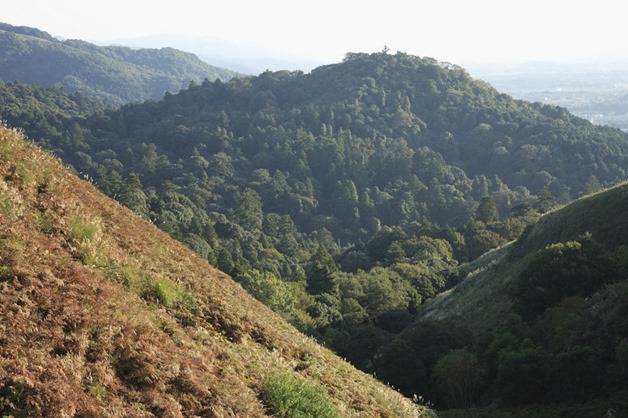 Just as easily accessible and located within city boundaries, Ome City's Mt. Mitake is a great place for hiking in Tokyo. Mt. Mitake is home to the 2,000-year-old Mitake Shrine and is one of the highlights of Chichibu-Tama-Kai National Park (also worth a visit in itself!).
As this spot is famous for its relatively easy climb and many side spots – the Rock Garden and the Nanayo Falls, for example – there will be many souvenir shops in the village that you will see along the way.
Access: Take the Chuo Line to Ome Station, and from there change to the JR Ome Line to Mitake Station. Take the bus to the Mitake Cable Car, and the cable car lifts you close to the summit.
6. Mt. Shoto (Kanagawa, Tokyo)
Mount Shoto (生藤山) is a 991 m high mountain on the border between Tokyo and Kanagawa Prefecture. It is the southernmost point of the Okutama mountain range and the northernmost point of Kanagawa Prefecture. This is a mountain with wonderful views and a subalpine atmosphere.
Access: Take a bus from Fujino Station
7. Mt. Takao (Tokyo)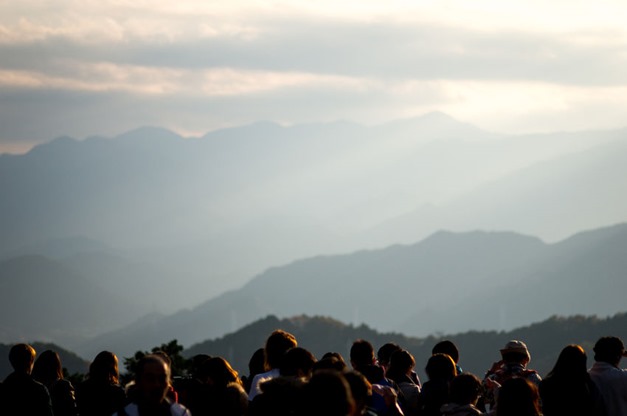 Mention that you want to try hiking around Tokyo and almost anyone in the know will recommend Mt. Takao. Why is it so popular? For one, it makes a good day trip; two, it is very easy to climb – young children to the elderly can do it; and three, it is very accessible using public transport. If you are looking for peace and quiet, this might not be the best place, but the trails are beautiful, and there are several trails that you can choose.
Trail #6 is probably the most difficult. There is also the monkey park to check out (best to do it on the way down). While the two peak seasons to visit Mt. Takao (or any mountain for that matter) are spring and autumn, autumn is recommended for Mt. Takao because of the fall foliage.
Visit around October to November to get the full impact of it and to avoid the crowds.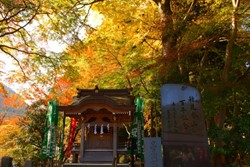 Access: Take the JR Chuo Line to Takao Station, transfer to Keio Line to Takaosanguchi Station.
8. Nasudake (Tochigi)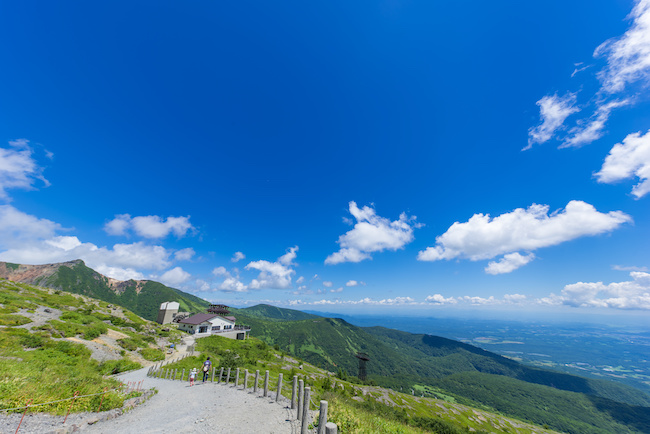 Nasu refers to Chausudake, but it is common to refer to the Nasu mountain range as Nasudake in general. Despite being an active volcano, this mountain is rich in weight and attracts many climbers.
Using the ropeway is a standard round-trip course to the summit that can be enjoyed by beginners, but a traverse course of the three mountains of Nasu is also one of the beginner courses that can be taken as a day trip. Depending on your level of experience, you can also stay overnight and traverse the mountains in the surrounding area, enjoying the hot spring baths that only an active volcano can offer.
Access: Take Shinkansen to Nasu-Shiobara, then take a bus to Nasu Ropeway.
9. Nokogiri-yama (Chiba)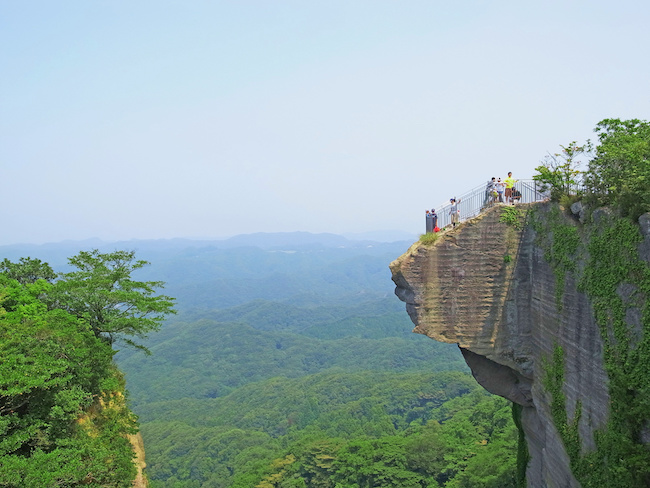 The name "Mt. Saw Mountain (Nokogiri-yama)" comes from the jagged surface of the mountain, which was once quarried for building materials. It is close to central Tokyo, and on a clear day, you can enjoy a beautiful view of the ocean and Mt. Fuji.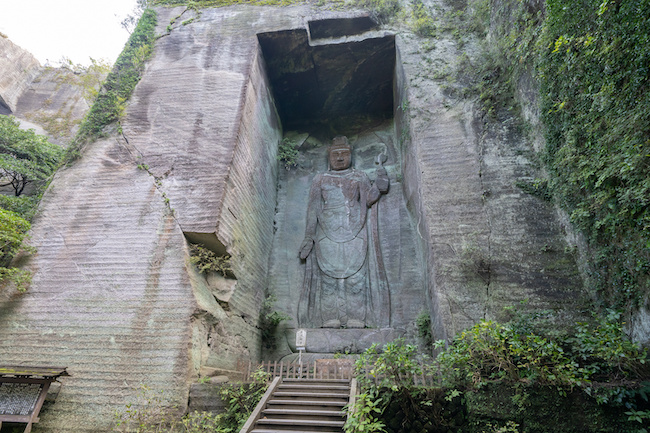 There are also spots such as the Great Buddha of Nippon-ji Temple and Jigoku-nozoki (peering into hell). You can take the ropeway up to near the top of the mountain, but the trail is steep and challenging, even for a low mountain.
There are many places of interest, such as the Great Buddha of Nippon-ji Temple, a stone quarry, and Jigoku-nozoki (peering into hell), so you will never get tired of climbing.
Access: Take JR Uchibo Line, get off at Hamakanaya Station, and walk along Route 127 toward Tateyama for about 8 minutes.
10. Ozegahara (Fukushima, Gunma, Niigata)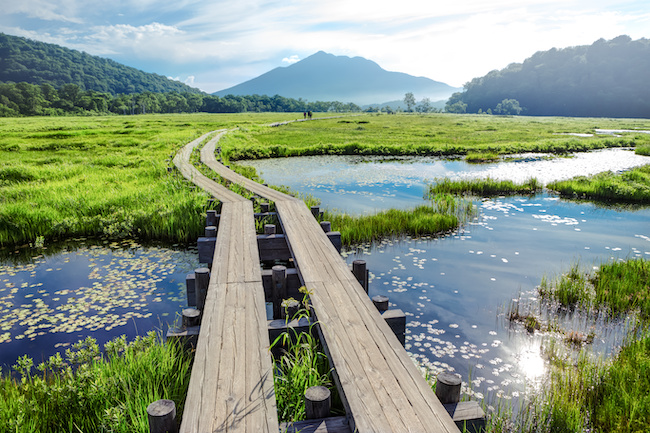 Oze is the largest high-altitude marshland in Honshu, spanning Fukushima, Gunma, and Niigata prefectures, and surrounded by 2,000-meter-high mountains, including the 100 most famous mountains in Japan.
In the vast marshland area, a variety of plants can be seen depending on the season. Ozegahara is the best hiking and mountain climbing spot in the Kanto region, where wooden paths are laid out and maintained, allowing visitors to enjoy the great outdoors in an easygoing manner.
Access: Please refer to this page.
11. Tambara Highlands (Gunma)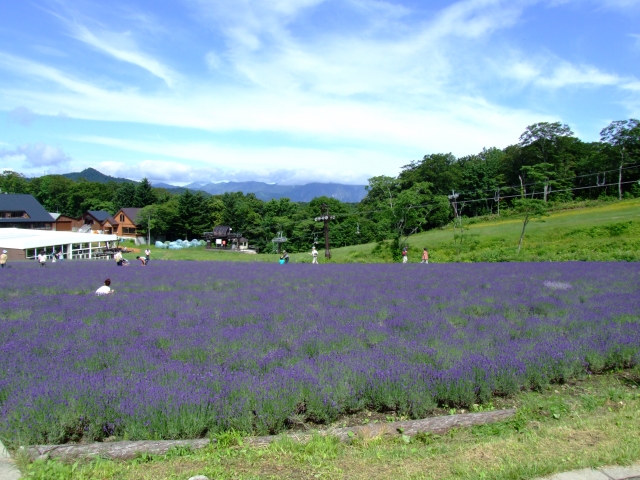 Tamahara Kogen is a year-round forest resort in a national forest at an altitude of 1,200-1,550m. In winter, it is a ski resort. The highland is a place where nature can be enjoyed to the utmost.
W: https://www.numata-kankou.jp/en/nature/tambarahighlands/index.html
12. Tanzawa Oyama (Kanagawa)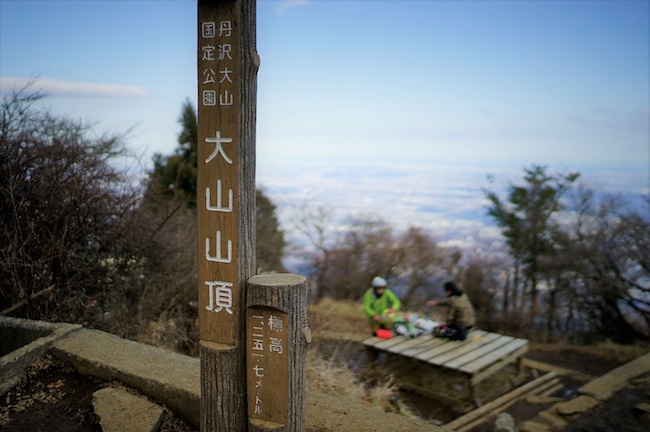 Oyama, located east of Tanzawa in Kanagawa Prefecture, is an easy hiking and mountain climbing spot with a trailhead about 90 minutes from central Tokyo. The cable car is available, making it one of the most convenient and recommended courses for beginners among Tanzawa mountain climbers.
Access: Take the Odakyu Line and get off at Isehara Station, take a bus to Oyama Cable. It is a 15-minute walk to the cable car stop.
Intermediate
1. Mt. Mitsutoge (Yamanashi)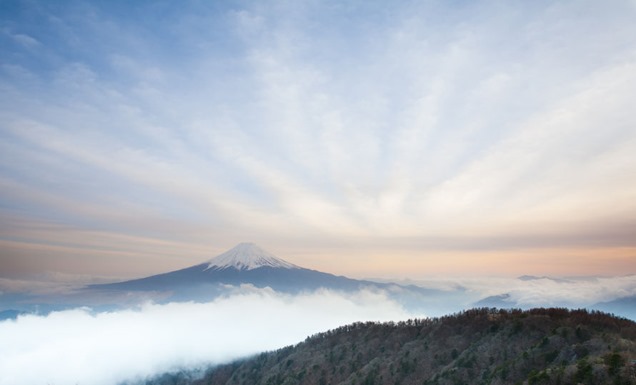 It might be strange to climb one mountain just to see anothermountain, but this is exactly what you do when hiking at Mt. Mitsutoge. Go on a clear day, preferably in winter (November to February), and you can see Mt. Fuji in its full snow-capped beauty. In February, crampons are a definite necessity for the slightly steep climb.
Do not go in March or April, because as the weather starts to warm up, it will be very foggy and thus difficult to see anything. However, when you reach the top, you will be greeted with fresh, crisp air.
The summit is surprisingly warm even in the snow, and you can eat lunch there. If you continue the trail towards Kawaguchi Lake, you can take the ropeway (Kachi Kachi Ropeway) down, as you navigate among the crowd that you will surely encounter.
Access: Take the JR Chuo Line to Otsuki Station (from Takao Station, same line), transfer to the Fujikyuko line to Mitsutoge Station.
2. Mt. Tsukuba (Ibaraki)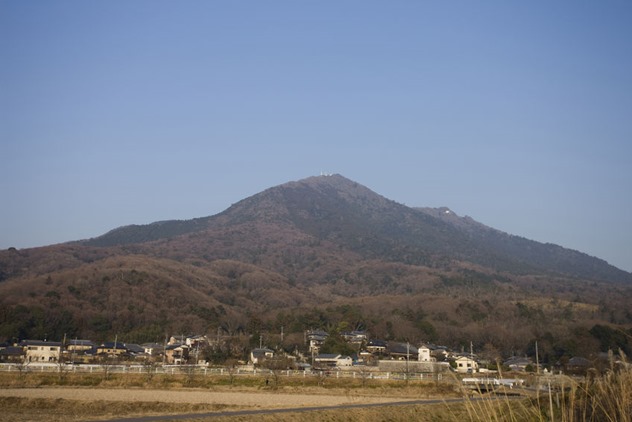 Though this isn't exactly a spot for hiking around Tokyo—Mt. Tsukuba is located in a neighboring prefecture but still easily accessible by train—this is famous destination for couples due to its twin peaks. Moreover, the view from the summit is one of the most gorgeous even among all the other mountains listed here.
While Mt. Tsukuba is located in Ibaraki prefecture just next to Tokyo, the view from the top will make you feel as though you are very far away. This trip definitely requires a pair of good hiking boots and, as parts of the trail are steep and rocky, some may even need walking sticks. While families with young children and elderly people also frequent this place, complete beginners might find it strenuous.
The reward when you reach the top, however, makes the trek entirely worth it.
Access: Take the Tsukuba Express Line from Tokyo's Akihabara Station until you reach Tsukuba Station (the terminal station), then take the Kanto Tetsudo Bus to Tsukuba Jinja Iriguchi.
Advanced
1. Mt. Kawanori (Tokyo)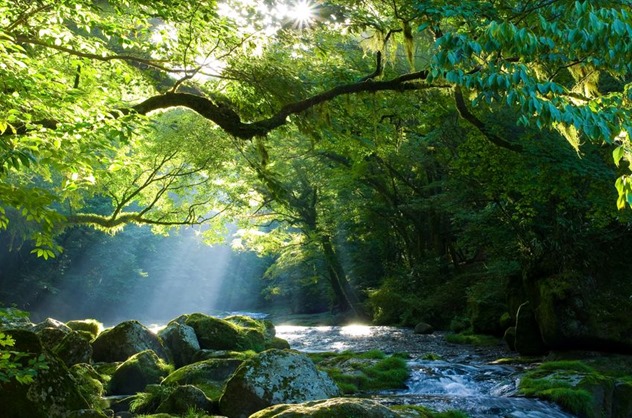 When it comes to hiking around Tokyo, this is perhaps the "purest" spot in this list —meaning no benches, very few hiking steps, no rest stops and nothing to make it easier. This is for those who enjoy plain and simple hiking, which is probably why this spot is never crowded.
It takes a total of 7 hours hiking from the bus stop to the summit and back, the hike near the summit is very difficult and the trek downhill can be messy, not to mention steep. However, the difficulty involved is more than made up for by the beauty of naturally flowing ponds and rivers, most famously Hyakuhiro Falls. The name Kawanori means "riding the river." Definitely go in the autumn.
The view of the fall foliage with the towering waterfall peeking between the leaves is incredible (the water might be too cold to take a dip in though). With the absence of crowds, you only hear the flowing water, the soft wind, and the chorus of toads.
Access: Take a bus from Okutama Station to Kawanori-bashi and from there take a 3.5-hour walk.
2. Mt. Oku-Shirane (Tochigi)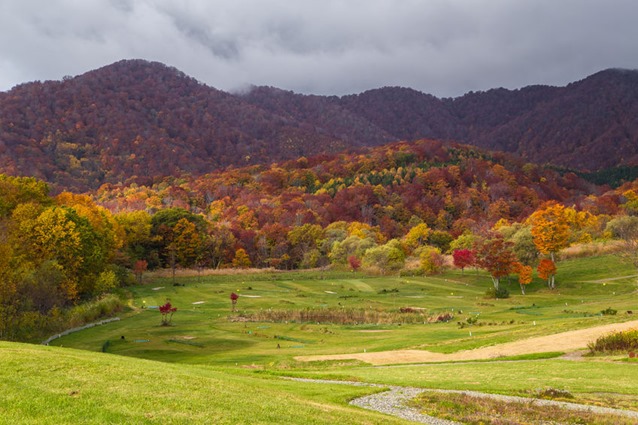 Mt. Oku-Shirane is the highest mountain in Nikko National Park. It is also one of the most beautiful panoramic views among Japan's alpine ranges and is well worth the travel outside Tokyo. Winter is definitely the best time, with the least crowds, and gorgeous snowy peaks all around, but other seasons will do as well.
There are several routes of varying difficulty, but as a way of giving yourself a landmark, you may want to start your trek from Yumoto Onsen and make your way up from there. Depending on where your hike takes you, expect to see the stunning sight of multiple mountain ranges, gorgeous reflective lakes and scenic hot springs.
As the climb is quite steep and slippery in some places, this series of hikes is neither for the faint of heart nor the clumsy of foot. In other words, be very careful, bring plenty of provisions, and if possible, make the trek with an experienced group of people in tow.
Access: Take the train to JR Nikko Station or Tobu-Nikko Station, then a bus to Yumoto Onsen. From there you will have to walk 1 to 1.5 hours up the ski piste at the ski resort to reach the summit of Mae-Shirane.
Take Caution When Hiking Around Tokyo and Beyond
Of course, before you go hiking around Tokyo or within Japan, make sure to: (1) Bring plenty of food and water, as many hiking spots do not have convenience stores or other places where you can buy snacks, etc., (2) Pack well and for movement, as you will probably be going to your hiking spot by train, by bus and on foot, (3) Do your research beforehand, as there may not be clear English instructions telling you where to go and what to do, and of course (4) Check the weather forecast before setting out! If hiking is not your speed—literally—and you would like to take a more leisurely stroll in nature, consider some of the wonderful day trips just a short ride from the Japanese capital.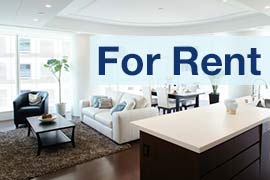 Listings of popular and luxurious rental apartments, condominiums, and houses
designed with expats in mind.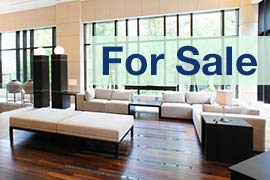 Listings of apartments, condominiums, and houses available for purchase in Tokyo.