History Museums in Tokyo
Poste date: Tuesday, September 20, 2022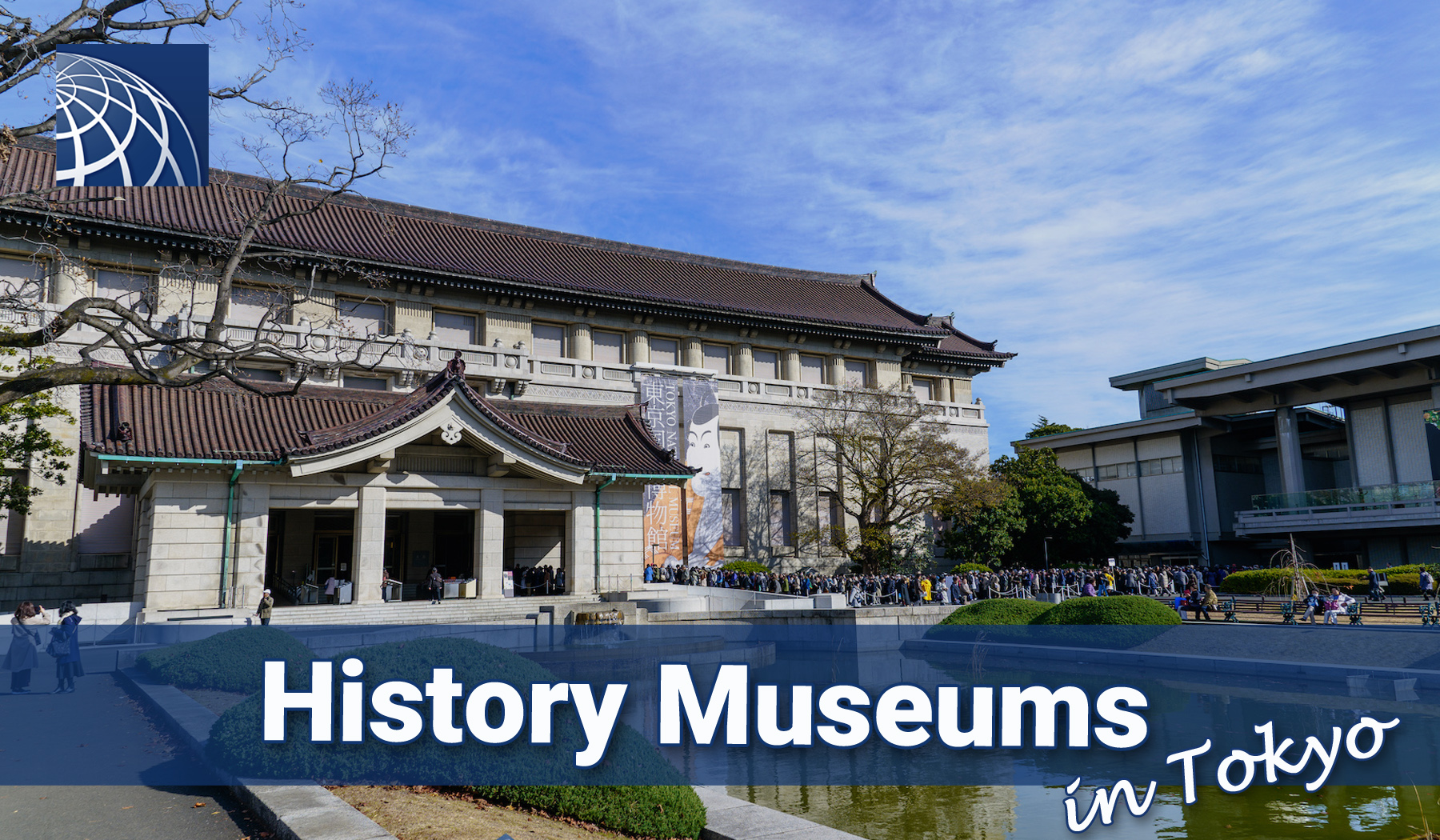 Museums are probably the best place to learn about the history of Japan and Tokyo. You can see things that were actually used in those days and get a feel for what it was like back then. Here we introduce some museums in Tokyo that are related to history.
History Museums in Tokyo
1. Ancient Orient Museum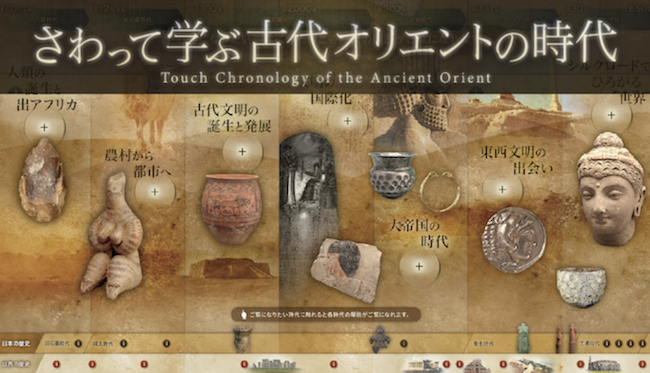 The purpose of the museum is to carry out research and surveys on the ancient Orient, and at the same time to collect, store and display materials related to the ancient Orient, and to make these available to researchers, thereby contributing to the improvement and development of academic culture. The museum houses approximately 5,000 items of material from the Palaeolithic to the Sassanid period, mainly from West Asia and Egypt, as well as a large number of artifacts excavated in Syria.
A: Higashi-Ikebukuro 3-1-4, Toshima-ku, Tokyo 170-8630, Japan Sunshine City Bunka-kaikan 7th floor
https://aom-tokyo.com/english/
---
2. Edo-Tokyo Museum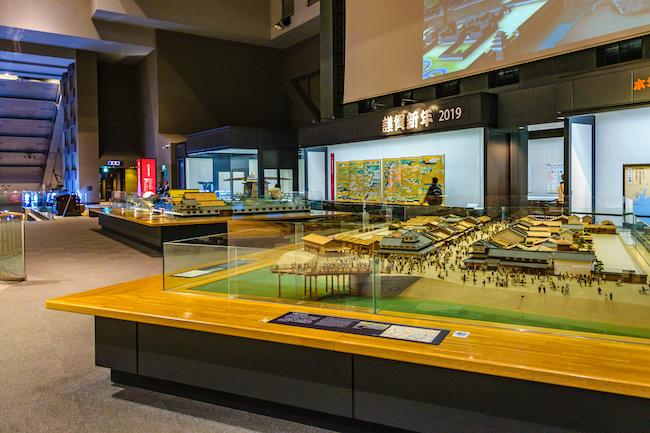 * The Edo-Tokyo Museum is entirely closed from 1 April 2022 until the end of 2025 for major renovations.
Aptly located in the shitamachi (old downtown area) of Tokyo, the Edo-Tokyo Museum is highly recommended for people new to Japan or Tokyo. Within the museum is a life-sized replica of the Nihonbashi Bridge, also a great spot for selfies. At the end of the bridge you will find many intricate dioramas of life during the Edo or Tokugawa era. There are also lifelike scale dioramas with homes showing how people lived, worked, and played during seasonal festivals.
The displays go on to depict the progression of history into the Meiji Restoration and Japan's transition into the modern era from Samurai times. Together with a visit to Ryogoku, the surrounding neighborhood where you can see a sumo match or just walk around the nostalgic streets, this is undoubtedly one of the must-see museums in Tokyo.
A: 1-4-1 Yokoami, Sumida-ku, Tokyo
https://www.edo-tokyo-museum.or.jp/en/
3. Edo-Tokyo Tatemono En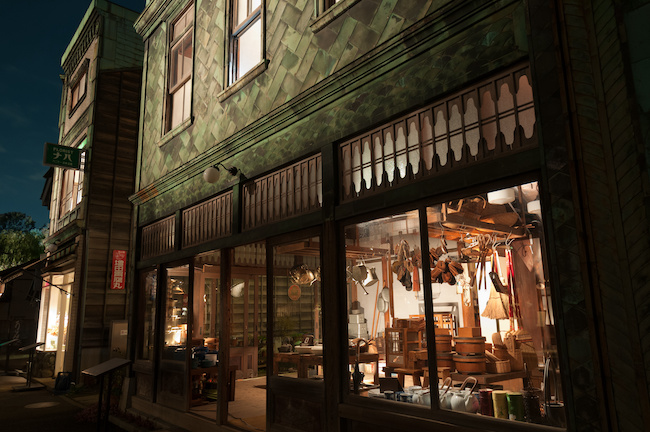 As far back as the Edo period, Tokyo has been losing many valuable historical buildings due fires, floods, earthquakes, and warfare. Today, the city's remaining cultural architecture continues to be eroded due to social and economic changes within the country. Starting in 1993, the Tokyo Metropolitan Government established a seven-hectare Edo-Tokyo Open-air Architectural Museum as part of the Edo-Tokyo Museum.
This museum aims to relocate, reconstruct, preserve, and exhibit historical buildings of great cultural value–that were impossible to preserve in their original locations–for future generations.
3-7-1 Sakuracho, Koganei-shi, Tokyo
https://www.tatemonoen.jp/english/
---
4. Japanese Sword Museum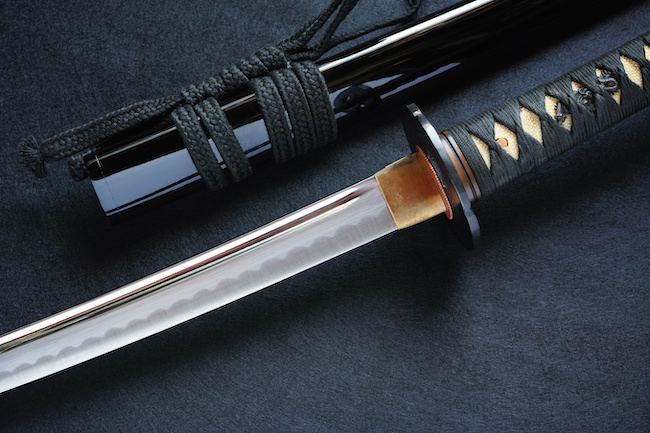 If you are interested in Japanese sword-making techniques, the evolution of Japanese swords throughout history, or are simply in love with the Japanese katana, then the Japanese Sword Museum is the place for you. The Japanese Sword Museum will take you through the history of the Japanese sword from past to present. It houses 152 items, including National Treasures that were made by master swordsmiths.
You can also view samurai armor here and other weapons used by the samurai warrior, as well as the works of famous swordsmiths from the Heian to Edo era (or from A.D.782 - 1867). There are also 1,500 artifacts related to swords on display.
A: 1-12-9,Yokoami, Sumidaku, Tokyo
https://www.touken.or.jp/english/
---
5. Kokugakuin University Museum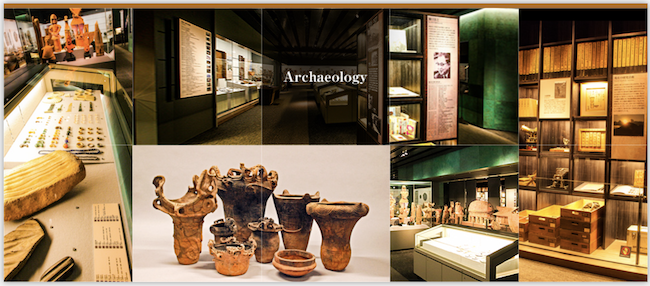 The Kokugakuin University Museum is a university museum established for the purpose of collecting and preserving cultural assets necessary for the study of Japanese culture, making the results of academic research available to the public and contributing to research and educational activities both on and off campus. In the regular exhibitions, visitors can deepen their understanding of Shintoism and Japanese culture by gaining a general view of the history of the Japanese archipelago from an archaeological perspective.
A: 4-10-28 Higashi, Shibuya-ku, Tokyo
http://museum.kokugakuin.ac.jp/en/
---
6. Meiji University Museum
When you visit the museum, you can catch a glimpse of 'everyday life as it used to be', along with the breath of our predecessors. Through your visit to the museum, we offer you a curious and peaceful place as a part of the "new everyday life". There are 3 departments, Archaeology Department - Humankind and History, Criminal Materials Department - Law and People, Crime and Punishment and Commodity Department - A Wealth of Traditional Designs.
A: 1-1 Kanda-Surugadai, Chiyoda-ku, Tokyo
https://www.meiji.ac.jp/cip/english/institute/facilities/museum.html
---
7. Memorial Museum for Soldiers, Detainees in Siberia, and Postwar Repatriates

Memorial Museum for Soldiers, Detainees in Siberia, and Postwar Repatriates aims to deepen the public's understanding of the suffering of soldiers, post-war internees and repatriates from overseas during the last war by displaying a variety of actual documents, graphics, films and dioramas that illustrate the suffering of those involved in an easy-to-understand manner, even for generations who have not experienced the war. 
The museum also organizes exhibitions and other activities throughout the country to make effective use of the materials and to pass on the stories of the labour and suffering in an effective and wide-ranging way.
33rd floor, Shinjuku Sumitomo Building 2-6-1, Nishi-Shinjuku, Shinjuku-ku, Tokyo
https://www.heiwakinen.go.jp/english-index/
---
8. Omori Nori (seaweed) Museum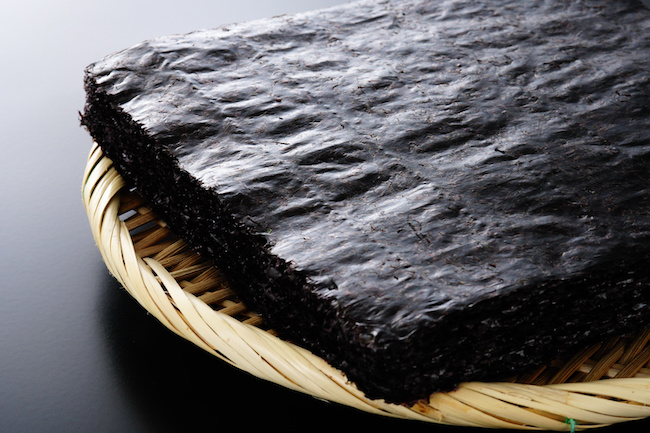 This museum is dedicated to preserving the history of seaweed farming and the traditional culture of life techniques, and offers visitors the opportunity to learn various things about seaweed, such as how it is made and the techniques used in the past.
A: 2-2 Heiwanomori Koen, Ota-ku, Tokyo
https://www.norimuseum.com/english/
---
9. Showa-Kan : National Showa Memorial Museum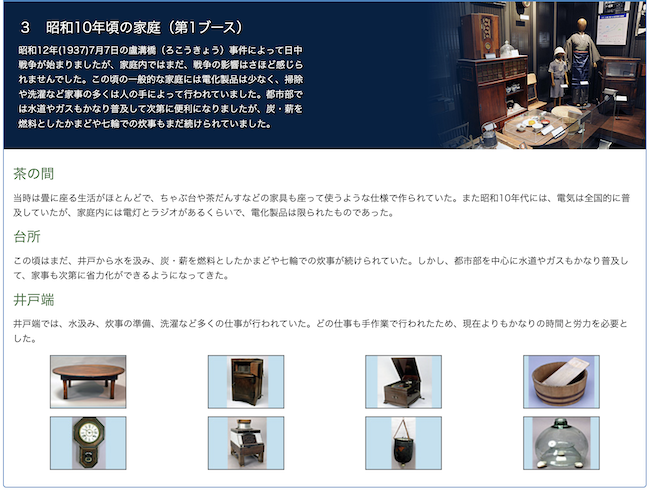 The Showa Museum is a facility that collects, preserves and displays historical documents and information on the hardships experienced by the people of Japan, mainly the families of the war dead, during and after the war (from around 1935 to 1955), and provides opportunities for future generations to learn about these hardships.
A: 1-6-1 Kudan Minami, Chiyoda-ku, Tokyo
https://www.showakan.go.jp/pdf/showakan_en.pdf (EN)
https://www.showakan.go.jp/ (JP)
---
10. Tsubouchi Memorial Theatre Museum, Waseda University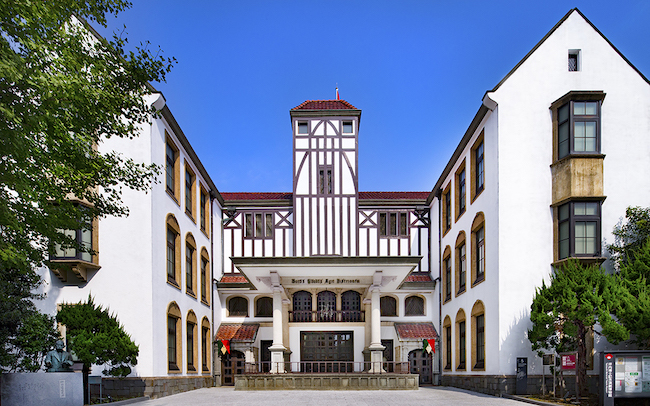 The Theatre Museum has a valuable collection of theatrical and visual materials from Japan and around the world. The vast collection of approximately one million items includes 48,000 nishiki-e (woodblock prints), 400,000 stage photographs, 270,000 books, 80,000 theatre performance materials such as leaflets and programmes, 159,000 natural history materials such as costumes, puppets, letters and manuscripts, other rare books and audio-visual materials.
In 1987, it was designated a Tangible Cultural Property of Shinjuku City. The museum contributes to the research of not only theatre and film artists, but also people in various fields, including literature, history, clothing and architecture.
A: 1-6-1 Nishi-waseda, Shinjuku-ku, Toky
https://www.waseda.jp/enpaku/en/
---
11. Tokyo National Museum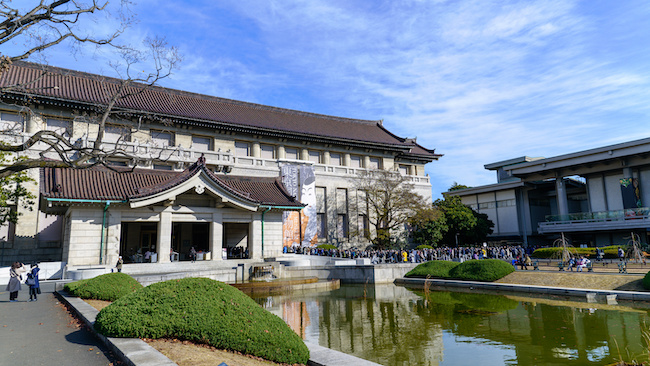 This is Japan's oldest national museum and houses the largest collection of art in Japan, with over 110,000 objects such as art works, archeological finds, books, photographs and more. Among the artifacts housed here are 87 Japanese National Treasures and 610 important cultural properties. Here you will find various special exhibitions being held at the same time, as well as events, lectures, and symposiums covering topics from washi (Japanese paper) to Zen art. In short, there is bound to be something to pique or stir your interest.
Conveniently located within the spacious Ueno Park, this museum houses two restaurants, a coffee shop, and a souvenir shop where you can get a unique take-home gift with a touch of culture and history.
A: 13-9 Uenokoen, Taito-ku, Tokyo
https://www.tnm.jp/?lang=en
---
12. Tokyo Waterworks Historical Museum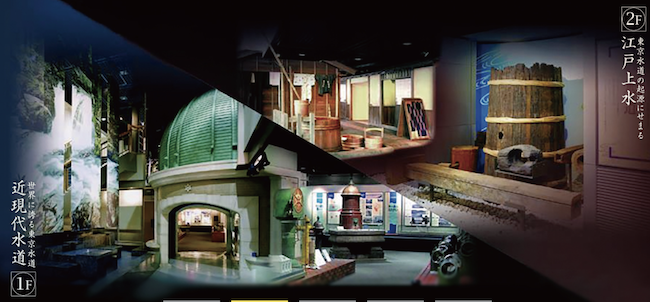 The Tokyo Metropolitan Waterworks Bureau's Tokyo Waterworks Historical Museum explores unique tales of the city's water delivery system. Ieyasu Tokugawa established the Edo shogunate in the early seventeenth century, which is when Tokyo Waterworks was first established (present-day Tokyo). The water supply system in the Edo Period was known as "Josui" (clean water), and people took water from the well for drinking and daily usage. The water was routed through conduits built of stone or wood.
A: 2-7-1 Hongo, Bunkyo-ku, Tokyo
https://www.suidorekishi.jp/en/
---
13. Yushukan Museum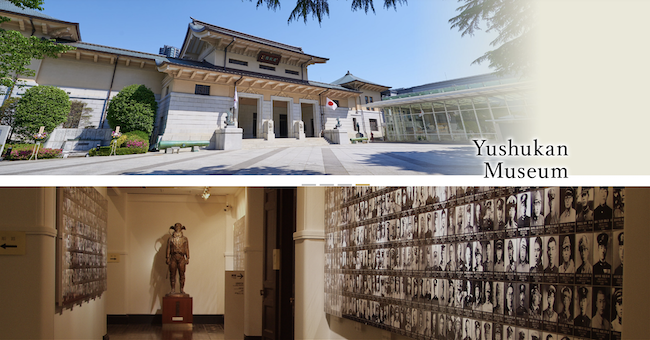 The Yushukan is a Japanese military and war museum located at Yasukuni Shrine in Chiyoda-ku, Tokyo. It displays a variety of materials on war losses and military activities from the Satsuma Rebellion to the Greater East Asia War.
A: 3-1-1 Kudankita, Chiyoda-ku, Tokyo
https://www.yasukuni.or.jp/english/yushukan/index.html
---
More Museums, Art Galleries, and Places for Children
There are also more museums in Tokyo such as Art Museums and Galleries, Tokyo Art Exhibitions, Science Museums, and Places for Children in Tokyo.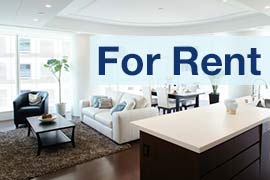 Listings of popular and luxurious rental apartments, condominiums, and houses designed with expats in mind.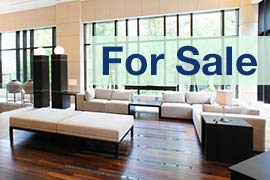 Listings of apartments, condominiums, and houses available for purchase in Tokyo.