Tokyo Planetariums Offer a Truly Out of This World Experience in Japan
Poste date: Thursday, April 12, 2018
Japan's many planetariums are a great attraction for both locals and sightseeing visitors alike. A type of "star theater" for learning about astronomy and the universe around us, planetariums allow visitors to enjoy the beauty of the stars even in a large metropolis like Tokyo where the city's light pollution usually makes it difficult to see the night sky. Keep reading to discover 8 popular planetariums around Tokyo.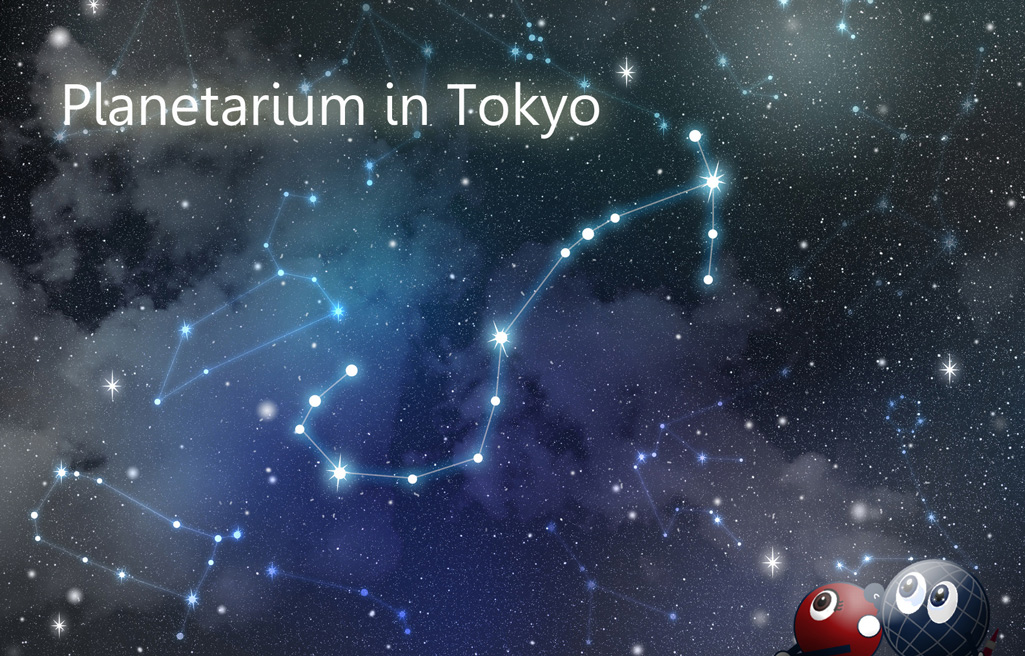 What Is a Planetarium?
A planetarium is a special type of domed theater that provides visitors with a completely immersive viewing experience. Digital images of the night sky are projected overhead, from our own Milky Way Galaxy to the very edge of the universe. The domed screen hangs overhead at a comfortable viewing angle, and planetariums are often equipped with reclining seats so that visitors can feel like they are looking up at the sky.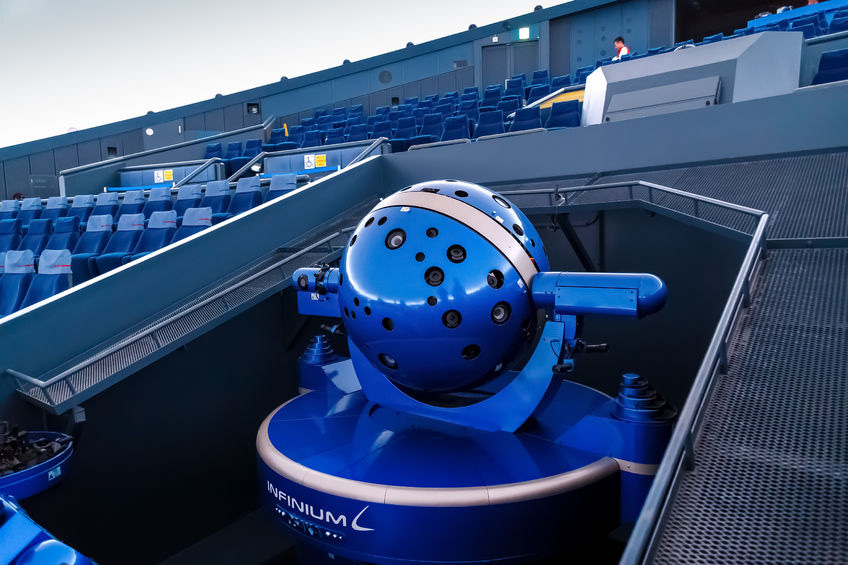 Digital projectors positioned around the dome play a specially programmed show accompanied by music. This may be followed by a "star talk" where an analog star-ball projector casts a perfect representation of the night sky from Earth onto the domed screen. Using a laser pointer, a planetarian points out various celestial bodies and constellations.
Where to Find a Planetarium in Tokyo
Tokyo is home to a number of planetariums all over the city. The following planetariums offer different attractions. Check the links below to find out which is nearest to you, and be advised that some of the following websites are only available in Japanese.
Ikebukuro Sunshine City Manten
You'll find the Konica Minolta Planetarium "Manten" in Ikebukuro Sunshine City, a commercial mega-complex dedicated to shopping and entertainment in the heart of Ikebukuro. In addition to the usual reclining seats found in planetariums, Manten offers fun and quirky "cloud" and "lawn" seating where visitors can lounge on a cloud shaped chaise or lie down and look straight up at the starry projections above.
Konica Minolta in Skytree Town
Located in Tokyo Skytree Town, an entertainment and shopping complex surrounding the tallest landmark in Tokyo, Konica Minolta's second planetarium was renovated in 2017. The dome theater features "3D sound" with surround speakers that provide a truly immersive sound experience in addition to the planetarium's photorealistic star projections. Tenku hosts a variety of seasonal shows, from "healing therapy" programs that pair relaxing projections with aromatherapy to more science-focused programming.
Katsushika Museum
Katsushika Museum is located in Katsushika City, one of the Tokyo 23 wards, found between Adachi and Edogawa wards and is accessible by the JR, Keisei and Tokyo Metro Lines. The cutting-edge planetarium seats up to 165 people and offers school tours, children's shows, and seasonal programming for all ages.
Time Dome Akashi
Time Dome Akashi in Chuo ward is located just a short walk from Tsukiji Station. Both a historical museum and planetarium, Time Dome Akashi educates visitors on the history of the local area. Time Dome Akashi is an inexpensive and entertaining activity that makes for a great side trip if you're already in the area for some sushi.
Shinagawa Gotanda Planetarium
The Gotanda Cultural Center Planetarium, located on the 5th floor of Shinagawa ward's Education Cultural Center, offers a variety of shows from fun programming for families with kids to stunning views of the universe set to music and "healing therapy" shows. The theater is equipped with two-seater chairs that are perfect for parents with small children or couples on a date. Once a month, when the weather is good, the planetarium also offers a stargazing program after the planetarium show. Visitors can get a look at the moon and planets presented in the planetarium show from the roof of the building using an actual astronomical telescope.
Momijiyama Culture Center in Nakano ZERO
The Momijiyama Culture Center in Nakano ZERO is a massive facility that holds concerts, talks, public ceremonies, and other community events. On weekends and holidays, the hall is converted into a planetarium seating as many as 180 people, with programming that includes shows for both children and adults.
Cosmo Planetarium Shibuya
Cosmo Planetarium Shibuya is equipped with a state-of-the-art projection system that provides a realistic image of the starry night sky with light bulbs that truly twinkle like the stars. The planetarium also houses valuable Carl Zeiss IV projectors from Shibuya's old Goto Planetarium, which Cosmo Planetarium Shibuya replaced in 2010.
Shinjuku Cosmic Center Planetarium
The Shinjuku Cosmic Center Planetarium is located inside a multipurpose sports and cultural facility in Shinjuku ward. The planetarium has four different shows timed with each season, as well as special events combining starry projections with music and science talks.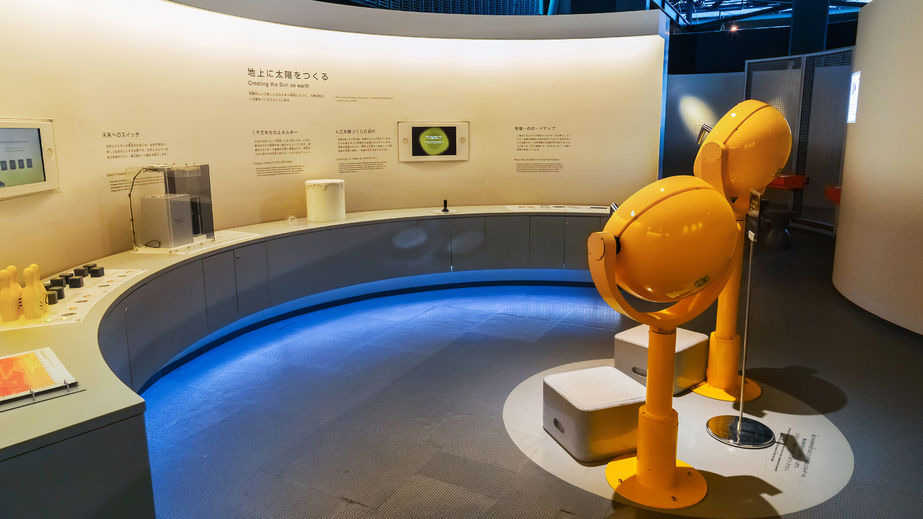 Is a Planetarium the Same as an Observatory?
Although planetariums and observatories both teach people about the night sky, observatories are equipped with telescopes and have roofs that open up to the actual night sky. They must be built high up on a hill, away from the light population of a city. By contrast, planetariums are enclosed theaters that project digital images of the stars overheard and can be enjoyed in the city without having to travel too far from home.
If you are looking for the authentic immersive experience that an observatory can offer, be sure to check out the National Astronomical Observatory of Japan, whose headquarters are located in Mitaka, and are open to the public. In an effort to increase enthusiasm for astronomy research in Japan, the NAOJ regularly hosts events such as tours and stargazing parties.
Why Go to a Planetarium?
Planetariums are typically a destination for those seeking a form of entertainment as a break from the norm, but planetariums also serve a practical and inspirational purpose that goes well beyond being a means of passing the time.
Importance of Planetariums for Education
Going to a planetarium is a family-friendly activity that is fun and educational for both adults and children. Many scientists and aerospace engineers say that their interest in space was sparked by a childhood visit to a planetarium. Not only does the immersive world of a planetarium spark imagination and wonder in young children, but it can also educate and catch a child's attention in a way that words and pictures in a textbook cannot.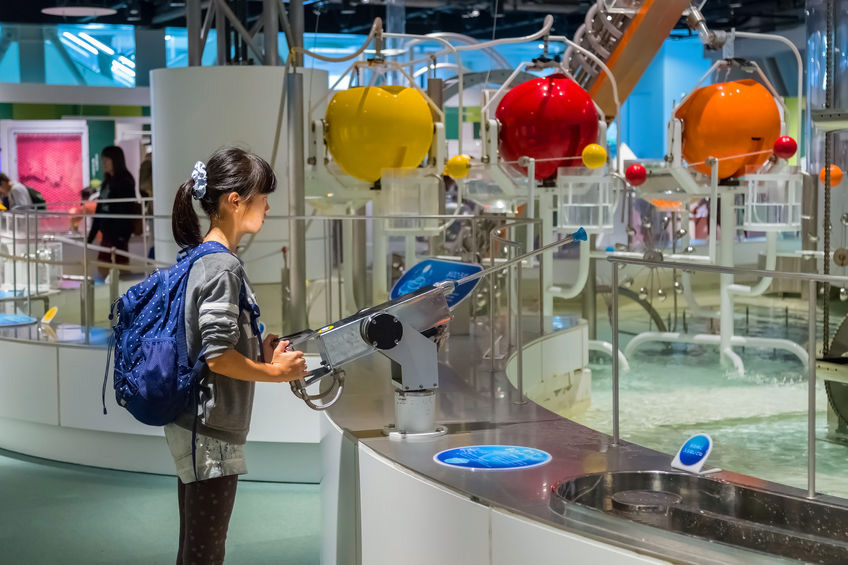 Planetariums as a Great Date Spot
A planetarium makes for the perfect date, offering the opportunity to romantically stargaze together without the worries of a cloudy sky, cold weather, or rain. Whether you're just getting to know someone and want an interesting date activity that can bring you closer together, or a couple looking for a unique and intimate date night out, a planetarium is the place to go.
There's Something for Everyone at Tokyo's Many Planetariums
Planetariums provide a stunning experience that both educates and entertains. Be sure to check out one of Tokyo's many modern and well-equipped planetariums for anything from a romantic date to a family activity.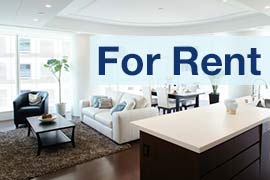 Listings of popular and luxurious rental apartments, condominiums, and houses designed with expats in mind.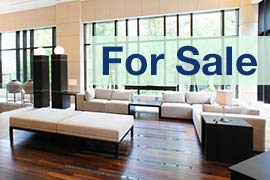 Listings of apartments, condominiums, and houses available for purchase in Tokyo.