Tokyo Gyms: Fitness Clubs in Central Tokyo
Poste date: Friday, July 22, 2022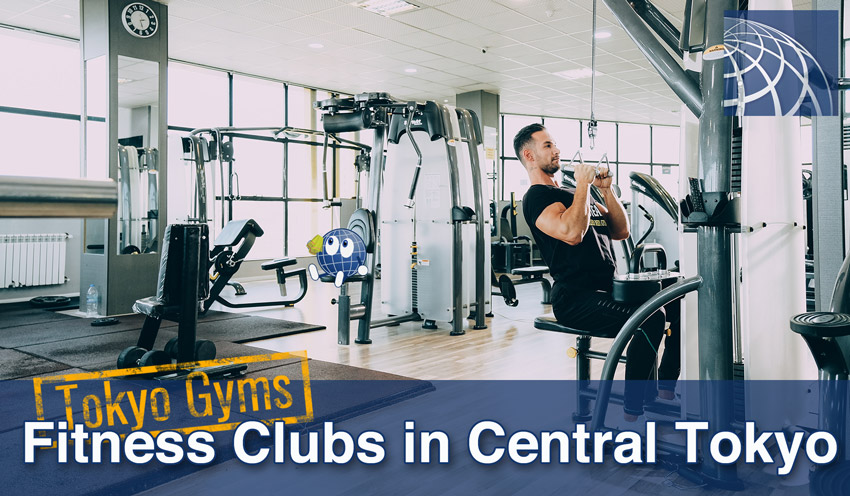 Having settled into your new living arrangements in Tokyo, are you wondering if there are any options for gyms or fitness clubs nearby? Don't worry! Whether you want to just keep up with your exercise routine back home, or to build up those muscles for your next summer vacation, Tokyo gyms are plentiful, and you will be able to find one to suit your every need especially if you live in and around Minato-ku and Shibuya-ku.
Read on for more about the types of gyms in Tokyo, Japanese gym etiquette, and even a list of Tokyo fitness clubs that will keep you happy, healthy and strong.
3 Types of Tokyo Gyms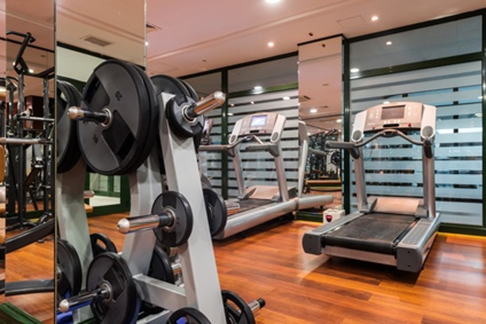 Depending on where you're from, your expectations about the price of a gym membership and the services offered may vary. Gyms in Tokyo–indeed, Japanese gyms in general– tend to fall into three general categories.
Private gyms and fitness clubs
Private Tokyo gyms tend to have higher membership fees than what you might find elsewhere, but they also traditionally offer a very wide range of services, amenities, and English-speaking staff that are not present at the standard weight lifting gyms. And since Japan is the world leader when it comes to providing customer service, you will definitely notice this special treatment.
Many private clubs these days are also open 24 hours a day, a real benefit if you know you might be working late or if you want to get to the gym before you go to the office. Flexible times help you stay true to your fitness goals.
Public gyms
Offered all over the city, public gyms in Tokyo are inexpensive in comparison to most private fitness clubs and will generally still offer a variety of services, from free weights, cardio, and swimming, to licensed fitness classes and personal training. Many city gyms are as inexpensive as 300 yen per visit with no expensive monthly fees! Note that while more affordable than private clubs, most public Japanese gyms offer very little when it comes to English service. You may want to bring a Japanese friend along when signing up for a membership (though it is possible that there is someone on staff who is able to speak some English). These types of gyms are relatively easy to find near major train stations and are often referred to as "sports centers." There is at least one in every ward of the city. Many areas have more than one.
Specialty and Hard-Core Gyms
This is the no-nonsense type of gym for serious bodybuilders, or crossfit devotees appropriately called a "haddokoa jimu" (hardcore gym). Trainers here are also more experienced, and will be able to explain everything from muscles to machines in detail. These gyms have the same options as other private gyms plus more equipment for muscle training. You will often see bodybuilders and athletes here. As these places are for specialists and pros they can be both more expensive and exclusive. Since Japanese women are not generally into bodybuilding, expect to see more men here.
Proper gym etiquette and things to know in Japan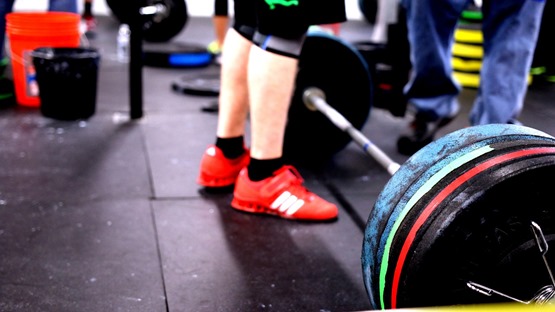 In some senses, Japanese gym etiquette is the same regardless of where you go in the world. You will also find some very specific Japanese concerns that should be followed as best as possible when working out, even if you don't necessarily agree or understand why. Knowing the basic etiquette; what to do or not to do, will make your experience a happier one and will be less frustrating for you and your fellow Japanese gym-goers.
Sign-Up Time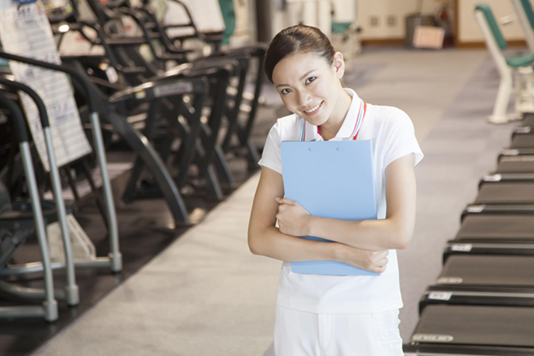 Don't Expect Everything to be in English
When applying for a Japanese gym membership, there are some places that will offer help in English, but almost all, especially the public gyms, have their explanations written in Japanese. It would help to do prior research on the different kinds of plans available on the gym's webpage, or as that may not be written in English either, ask a Japanese friend or colleague before you go. Although not guaranteed, private Tokyo gyms are probably more likely to have a few English-speaking staff members.
Remember to Prepare Identification
Plans for private gyms range from 5,000yen to as much as 20,000yen a month, and for these you should probably bring whatever forms of identification you have (passport, residence card, even an official hanko stamp if you have it). Public gyms are very cheap in comparison, costing just 300 yen to 500yen per visit, and even cheaper if you are a resident of that area. Simply show your residence card as a proof of your address, and you'll be ready for your workout.
Feet, Food, Photos and Towels
Indoor Shoes, Mats at Toilet Slippers
Be sure to bring proper footwear for the gym, or you won't be allowed in. Generally speaking, you can't wear your regular outdoor shoes or sneakers at a Japanese gym. Before stepping into the locker room be sure to take off your shoes and carry them to the locker area. You will need to bring a pair of sneakers specifically for wearing inside that have clean soles. If you decide to stretch on the designated mats, or you are taking part in a yoga class with mats take your shoes off before stepping onto them. When nature calls, remember to switch to the provided restroom slippers that are provided in the restroom. Be sure not to wear the toilet slippers when going back to the workout area!
Click the image to see details.
Hungry? Thirsty?
Unfortunately, food—even energy bars—is another no-no on the workout floor. Most Japanese gyms will have a designated area for eating snacks. They will also have vending machines in lieu of water fountains, so if you don't want to buy a drink there, it's best to have water with you. Water is usually allowed in the workout room, but please confirm this before you bring your bottle with you. Obviously glass bottles are dangerous, so be sure to use plastic or metal water bottles.
Click the image to see details.
(Not) Taking Selfies and Gym Pics
Don't take pictures of yourself (or others); often the use of phones is banned outright throughout Tokyo gyms and in the rest of the country excluding special designated areas such as the lobby.
About Towels
Although you can often rent one, remember to bring your own towel. While it may be common in other countries to drape your towel over the machine when taking a few minutes break before completing your set, in Japan this practice is generally frowned upon.
If receiving complimentary towels is not a part of your membership plan, then you must always bring your own, including a smaller one for wiping sweat from your body while you work out. Japanese gyms will likely have designated cleaning towels to be used on the weight lifting and cardio machines.
Click the image to see details.
Machine Manners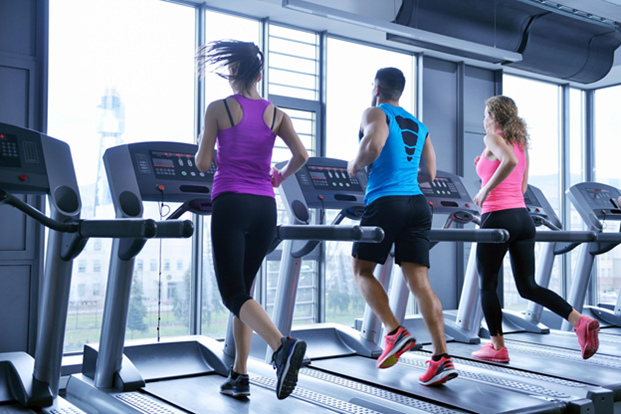 Make and Keep Reservations
Some gyms actually have a reservation system or waiting list for equipment. This system usually consists of a red magnetic card that you take to "reserve" a machine and let other people know that someone has lined up to use it. Fitness classes also typically require reservations, and as punctuality is crucial in Japan, doors are typically locked 15 minutes after the starting time. Arriving late, obviously, is considered bad manners. As long as you get to the class along with everybody else, you will be welcomed. You may even make some great gym buddies!
Follow Instructions
As with any gym, all machines in Japanese gyms come with instructions on how to use them. Even if you cannot understand Japanese, most machines come with illustrations. Trainers and staff members are available and will approach you if you are using a machine incorrectly.
Clean and Reset
After using the machines, wipe them down, reset them back to their original settings; this includes changing the weight back to the lightest setting and adjusting the seat height back to the highest position.
Finish in a Timely Manner
Be conscientious and make sure to give others an opportunity to use equipment. While it may be acceptable in your home country to completely finish your set before moving on to the next machine, this may not go over well in Japan. Gym staff may request that you do something else if you spend too long on a given exercise machine.
Avoid Supersetting
Jumping back and forth between machines (or supersetting, as they call it), is considered bad manners, and you can usually find signs around the gym that prohibit people from doing so. Especially if there are people waiting, the best thing to do is simply complete your current set and, if you must, come back to that machine later when it's free.
Click the image to see details.
Tatoos, Swimming Caps and Spa Facilities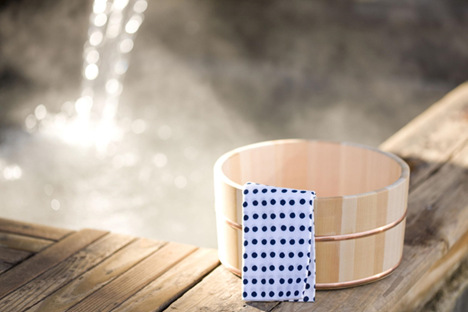 Cover Tattoos
As with onsens and other spas, exposed tattoos are not permitted in Japanese gyms. While you may not agree with this rule, it is well accepted in Japan. If you have a tattoo, be sure to cover it up before you enter. 
This sticker below can cover tattoos and can be used in water.
Bring your Swimming Cap
It may seem old-fashioned, but when swimming in the gym pool, always remember to bring your swimming cap, even if you are bald or have a shaved head. It is considered unsanitary to swim without one.
Click the image to see details.
Use the Hot Baths and Saunas
One of the biggest differences with Western and Japanese gyms is that many of them actually have hot baths and saunas. After your exercise, you can relax your muscles in the hot-spring-type baths. It is important to note that hot spring etiquette should be followed here as well. For more on that, see this article on what to do when visiting a Japanese onsen bath: Onsen Etiquette: 6 Simple Tips on How to Bathe in Japan
24 Hours but not 365 Days
Since many gyms have baths and are actually open 24 hours, it is not rare to see salarymen spending the night there and heading straight to work the next day. However, keep in mind that most gyms conduct mandatory cleaning and maintenance every month, which means that they will be closed for several days at a time. Details regarding the closure days are usually posted at the front desk.
English-Speaking Gyms in Tokyo
Club 360
Club 360 is a non-member gym and rehabilitation clinic in the heart of Roppongi. They offer circuit training, boxing, kickboxing, an outdoor bootcamp, yoga, kids classes (including Shinkyokushin karate), and personal training.​ Personal training is entirely based on your goals and is guided by a variety of physiological tests to ensure safety and results. Club 360's highly trained physiotherapists.
A1: Cma3 Building B1. 3-1-35, Motoazabu, Minato-ku, Tokyo
A2: The Belgravia B1 Higashiazabu 1-8-4 Minato-ku, Tokyo
---
Esforta Fitness
Esforta Fitness has a number of locations around Tokyo and the nearest is in Roppongi. They offer a number of amenities including a large selection of gym equipment, studios for fitness classes, a pool, and a sauna. Other services offered include personalized workout planning and sports stretch/massage.
Locations: Ikebukuro, Shibuya, Ichigaya, Suidobashi, Akasaka, Roppongi, Yokohama
W: http://www.esforta.co.jp/english/personal/
---
F45
F45 was established in Australia and now has its branch in Japan.
A: 1-16-3, Shibadaimon, Minato-ku, Tokyo
W: https://f45training.jp/hamamatsucho/home/
---
Fitness Club Hiro
Fitness Club Hiroo offers a variety of gym and studio programs to its members so they can achieve optimal fitness through its services. They offer a free new member counseling program to introduce the various programs available as well as ongoing support services to make sure members achieve their fitness goals. Spa and personalized training services are also available.
A: Hiroo Complex Building 2-4F, 5-7-35 Hiroo, Shibuya-ku, Tokyo
W: http://www.fitness-hiroo.com/e-index.html
---
Hills Spa
Hills Spa has locations in Roppongi Hills, Ark Hills, Ark Hills Sengokuyama, Motoazabu Hills, and Atago Greenhills. This private club combines spa and fitness and offers the full range of amenities you would expect from such facilities, including gym, pool, Jacuzzi, sauna, along with massage and also free parking. They offer personal training, stretching, and swimming lessons as well.
W: http://www.hillsspa.com/english/index.html
---
Intensity Matters
A: Shirokane 5-12-5, Minato-ku, Tokyo
W: https://intensitymatters.com/
---
Maga Gym
At Maga Gym, you can learn Krav Maga which is the self-defense system developed by the Israeli military.
A1: 4F Arrow Bldg, 3-14-7 Roppongi, Minato-ku, Tokyo
A2: B1F, 3-7-13 Akasaka, Minato-ku, Tokyo
W: https://www.magagym.com/en/
---
My Body My Pilates
My Body My Pilates is a Pilates studio. All classes are taught in English. Use the special code "PHMBMPJP" to get 10% discount.
A: Hidaka Building 3F, 2-7-25 Minamiazabu, Minato-ku, Tokyo
W: https://www.mybodymypilates.com/
---
Nihon Barbell Club
A: 5-18-19 Roppongi Minato-ku, Tokyo
---
Orangetheory Fitness
A: Festa Azabu Building B2 1-7-5 Azabujuban Azabujuban, Tokyo 106-0045
W: https://www.orangetheory.com/en-jp/
---
Re-Juvenate Pilates
Re-Juvenate is a classical pilates studio, offering group and private classes. We are a fully bilingual (JP/EN) studio (instructors, receptionists, website). Our studio is equipped with all pilates machines. Re-Juvenate does not charge membership fees, giving you flexibility to come when you wish.
A: Kuwajima Building 2nd Floor, 3-15-7 Minamiaoyama, Minato-ku, Tokyo
W: https://re-juvenatepilates.com/
---
THE BODY RIDE
THE BODY RIDE is a personal training Gym with the highest standards in Roppongi. You can enjoy training with the latest model machines.
A: 2nd Floor, Roppongi International Building, 7-3-12, Roppongi, Minato-Ku, Tokyo
W: https://thebodyride.com/en/
---
Total Workout
Total Workout has variety of services are offered, depending upon your fitness goals. Whether you want to work on weight training, speed training, core training, or anything else, they have what you need. They don't distinguish between pros and amateurs so regardless of your level, you'll feel at home here.
A1: E.Space Tower Building 3F 3-6 Maruyamacho Shibuya-Ku, Tokyo
A2: Roppongi Hills Metro Hat/Hollywood Plaza B2F 6-4-1 Roppongi, Minato-Ku, Tokyo
W: http://www.totalworkout.jp/english/index.html
---
UFC GYM
A: Iida Annex 7 B1 2-22-20 Tamagawadai Setagaya, Tokyo
---
Online Health & Wellness Services in Tokyo
MH Health Coaching
MH Health Coaching is an online health coaching service helping expats who want to get fit avoid the frustration of trial and error by creating clarity, properly educating, carefully programming, and providing accountability. The initial consultation is free and results are guaranteed or your money back.
A: Silk, JR Ebisu Building, 1-15-9 Ebisu, Shibuya, Tokyo
W: https://www.menyahinga.com/
---
If you also would like to train at home
Click the image to see details.
Tokyo Gyms are Just the Beginning of Your Fitness Options
If you are looking for other options, check out our list of gyms and fitness clubs around Tokyo. And if you ever feel like skipping the gym for some fresh air, you can always join the sea of runners on the 5km circuit around the Imperial Palace, free, beautiful, and open all year round. Head to a local park, most have running tracks and even some chin up bars and other exercises stations. Whatever you do, the point is to get your body moving! PLAZA HOMES offers rental Apartments that have a fitness gym or swimming pool on the premises or in the building, or that offer complimentary access to a fitness gym in the neighbourhood for free or at special rates for the residents.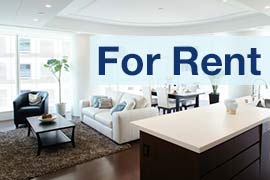 Listings of popular and luxurious rental apartments, condominiums, and houses designed with expats in mind.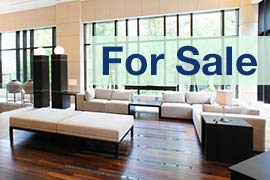 Listings of apartments, condominiums, and houses available for purchase in Tokyo.