Tokyo Sports: Where to Find Events, Team Information and More
Poste date: Thursday, November 3, 2022
Japan is big on baseball. Some Japanese even claim the sport as theirs. But even if you're not into baseball, Japan has a very varied and active sporting scene with major events that are enough to satisfy any sports fan. Here's a quick rundown of the main sporting leagues as well as where and when you can catch their matches.
What Professional Sports Are Played in Tokyo
Along with baseball, basketball and soccer have gained significant popularity over times, each with serious professional leagues that have star players and solid fan bases.
Nippon Professional Baseball's Tokyo Teams
The Japanese version of Major League Baseball comprises of two leagues - the Central League and Pacific League, each with six teams. At the end of the annual season there's a Japan Series championship playoff where both leagues take part.
Many professional baseball players from Japan have gone on to Major League Baseball in the US, such as Ichiro Suzuki, Hideki Matsuo, Yu Darvish and star rookie Sho Otani.
The Yomiuri Giants, based in Tokyo and part of the Central League, are seen as "The New York Yankees of Japan" because of their widespread popularity and past glory.
Outfielder Hideki Matsui, who played for the Yankees, was with the Giants for ten seasons from the 1990s before he went on to Major League baseball. He led the team to four Japan Series and won three titles. He also led the league in home runs three times.
Baseball season in Japan starts in late March and ends in early October.
B.League Basketball
Basketball is also very popular in Japan, with a professional men's league that was launched in 2016 following a merger of two separate leagues. Local teams are found from Fukuoka in the south to Hokkaido in the north.
The league consists of three divisions. The first two divisions have 18 teams each with a system of promotion and relegation between the first and second division. The third division has nine teams made up of de facto semi-professional teams.
Some of the teams in Tokyo include Sun Rockers Shibuya, which is sponsored by electronics giant Hitachi. Their homeground is at the Aoyama Gakuin University Gymnasium.
Alvark Tokyo is one of the top teams that plays at the Komazawa Gymnasium at Fuchu, West Tokyo.
J. League Soccer
Japan is one of the top Asian countries in the field of soccer, so you can expect a vibrant local soccer scene. The J. League is Japan's professional football league that includes three divisions. The J1 League has 18 clubs, J2 League has 22 clubs and the J3 League has 14 clubs.
One of the Tokyo-based teams, FC Tokyo, plays in the J1 League. It uses the Ajinomoto Stadium, also known as the Tokyo Stadium, as its home ground. Its training grounds are in Koto Ward and Kodaira in Tokyo.
Another popular club is Tokyo Verdy, that plays for the J2 League but is one of the most decorated teams in the J.League, having clinched two J.League titles, and a total of 25 titles in all. It shares its home ground with FC Tokyo at the Ajinomoto Stadium.
Other Sporting Events in Tokyo
If these sports are not your cup of tea, don't fret. There are plenty of other sporting events, some of them unique to Japan, which you can choose from.
Sumo Wrestling
When in Japan, one has to watch a sumo match live at least once. Japan's national sport features larger-than-life wrestlers who try and push each other to the ground or out of the ring, or both.
The top division, known as the makuuchi, consists of a maximum of 42 wrestlers who are ranked from the highest grade of Yokozuna to maegashira. Each rank has two wrestlers, with the higher ranking one designated as in the East side and the lower as the West side. Players in the East and West are pitted against each other during tournaments that take part six times a year, in Tokyo, Osaka, Nagoya and Fukuoka at various times through the year.
Tournaments in Tokyo take place in January, May and September. Each tournament lasts 15 consecutive days, and wrestlers have one match per day. The yokozuna is expected to win all his matches.
Sumo Wrestling in Tokyo: Taking in Japan's Most Famous Sport
New Japan Pro Wrestling
Started in the early 1970s, pro wrestling in Japan gained popularity with its airtime on TV, and NJPW is now the second largest promotion in the world. The biggest event is on January 4 each year, called the Tokyo Dome Show.
WTA Tennis Pan Pacific Open
With world-class tennis players such as Kei Nishikori and Naomi Osaka, tennis is big in Japan. The WTA Tennis Pacific Open is sponsored by Toray Industries and is an outdoor hardcourt tennis tournament with matches held annually in Tokyo. It's included as a leg of the WTA Premier Tournament on the WTA Tour.
Where to Buy Tokyo Sporting Event Tickets
If reading Japanese or checking out various individual sites sounds like a chore to you, fear not - just check out websites like Viagogo.com or Govoyagin.com that are in English and offer tickets to various sporting events, with discounts or even features such as guides for the event.
Sports Bars in Tokyo
Last but not least, if for whatever reason you can't get tickets to the event, there's always the option of the sports bar. There are many in Tokyo, so here are just a few of them to choose from:
Offering gourmet burgers and craft beer, Legends Sports Bar & Grill is located in Roppongi.  It also has eight big screens showing many sports matches live at the same time. 
The Major League Baseball Cate in Ebisu is a must visit for any MLB fan. Other than good food you can also lay your hands on original MLB memorabilia here.
The interior of this Pro Wrestling themed sports bar is like that of a wrestling ring, with photo opportunities with the champion belt. A large variety of creative drinks of larger than life sizes are available.
If you like Mexican and watching sports games live, this is your place. Check out the sports events schedule on its website to find out what's going to be aired.
Enjoy Tokyo Sports in Any Capacity
As you can see, all the major bases are covered in Japan's surprisingly robust sporting scene. Catch baseball, basketball or soccer matches in the local league, or watch some unique local sporting event, or watch the live broadcast over a large cool lager at the counter of one of the sporting bars mentioned above.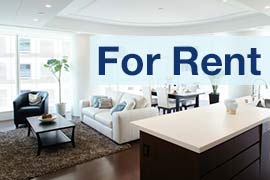 Listings of popular and luxurious rental apartments, condominiums, and houses designed with expats in mind.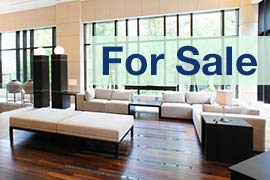 Listings of apartments, condominiums, and houses available for purchase in Tokyo.