Sport Fishing in Tokyo: Locations & Shops for Expat Anglers
Poste date: Monday, February 19, 2018
Not only is Japan surrounded by water, but its interior regions also possess vast amounts of rivers, lakes and marshes. Since the water quality is high and the aquatic life abundant, it is no wonder that Japan consumes largest quantities of fish compared to most other countries. With fishing being such an important part of everyday life in Japan, it's no surprise that sport fishing in Tokyo is popular; where there is water you will usually find people casting off lines and reeling in a catch. For those who would like to get in on the action, we would like to introduce the most popular locations and shops in the area.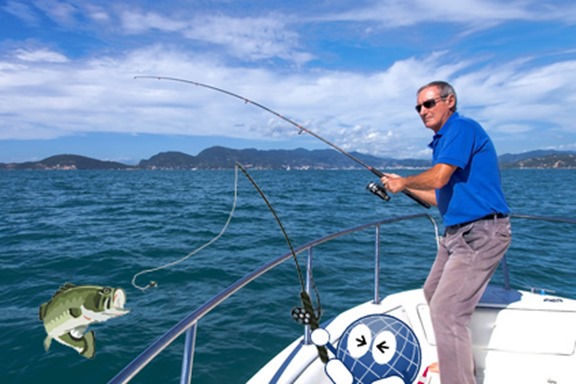 Tokyo Fishing Permit & Seasonal Information
You don't require a fishing license for either saltwater or freshwater fishing in Japan, except for commercial fishing operations. However fishing in most lakes does require that you buy a fishing permit. Permits can be purchased from local tackle shops and at some convenience stores surrounding the lake area where you want to fish.
Most fresh water sport fishing in Tokyo is done in stocked ponds where you are guaranteed to reel in a catch. The species are usually bass, bluegill, carp and trout. There are two species of trout that are native to Japan - the Yamame trout and Iwana trout (also known as Japanese char). They can be found in the streams and rivers of Japan's mountains.
The Tokyo fishing season is generally from the first weekend in March until the end of September. Most areas have catch restrictions and these vary by area so it is best to check with the local tackle shop.
Popular locations for Fishing in Tokyo
Tokyo Bay Fishing
Boat fishing has been taking place in Tokyo Bay for over 300 years due to the plentiful supply. The three most prevalent fish species are the Japanese sea perch, sea bream and flounder. Other species commonly caught while Tokyo Bay fishing include albacore tuna, skipjack tuna, yellowtail tuna, sea bass, mahi mahi, mackerel, octopus, squid and horse mackerel.
Autumn is the best season for sport fishing in the Bay area, as many species have migrated from the cooler waters in the north. While you can certainly experience very good fishing from the shores, fall is the perfect time to join a charter boat and set out for a spot of recreational fishing on the water.
Kanagawa and Yokohama Fishing
Tokyo fishing opportunities go beyond the city center itself, extending to its outlying prefectures. For example, Kanagawa prefecture is located just south of Tokyo and its capital is Yokohama. There are many opportunities to fish in the region, from the sea to lakes and fishing ponds.
Forest Springs Kaisei is a fishing park located in the southwestern part of Kanagawa prefecture. There are three ponds stocked with over 10 species of trout and several salmon species. Since the ponds are stocked you are almost guaranteed to catch something even if you are a novice fisherman.
Chiba Fishing
One of the more famous fishing towns in the vicinity of Tokyo, is Ohara, on the Pacific Ocean side of the Boso Peninsula in Chiba Prefecture. Roughly 60 percent of all of the ise-ebi, or Japanese spiny lobster, caught in Japan comes from Ohara Port. It is about a 1 1/2 hour train ride from Tokyo Station on the Wakashio express. A traditional fishing port, it is used for both commercial and recreational purposes. Many charter fishing boats leave from this port and you are guaranteed a great day out on the sea with plenty to catch.
Tokyo Fishing Shop Overview: Where to Rent or Buy Equipment
If you join a fishing charter you will be able to rent the equipment and tackle required for your fishing expedition. If you would like to purchase your own equipment then there are several specialized Tokyo fishing shop options.
| | |
| --- | --- |
| | This is the largest fishing tackle chain store in Japan, with several locations across the country. |
| | This is a pro-fishing tackle shop that also offers an online store. |
| | This shop specializes in selected tackles for saltwater game fishing. |
Tokyo Fishing Charters
Fishing charters are very popular in Japan for locals and visitors alike. There are several companies located around the Tokyo area who offer daily charter trips. Many charters will be able to provide an English speaking captain. In most cases, all equipment and tackle will also be provided. The following are just a few of the companies you can book a fishing charter experience with.
| | |
| --- | --- |
| | This fishing charter specializes in lure casting in Tokyo Bay. The primary target species is Japanese sea perch, commonly referred to as seabass. Caters for foreigners and provides an English speaking captain. |
| | This Tokyo Bay fishing charter offers 4 and 6 hour fishing trips, English is spoken. |
| | This is a fishing boat service of Fujisawa in Kanagawa. |
Tokyo Fishing Clubs
Tokyo fishing clubs are a great way to get into the sport and get out on the water regularly. There are several clubs in Tokyo, many of which have English speaking members.
| | |
| --- | --- |
| | Meetup lists several fishing groups you can join. |
| | This club is located on the river just below the expressway in central Tokyo. It uses a section of what used to be a secondary moat for the Imperial Palace and is stocked with largemouth bass and rainbow trout. |
| | This is an English speaking club with a wealth of information about fly fishing. |
Now that you are armed with so much information about sport fishing in Tokyo, it's time to cast your line out—while you may not catch something each and every time, you can be sure to find adventure.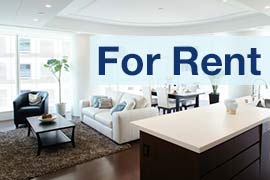 Listings of popular and luxurious rental apartments, condominiums, and houses designed with expats in mind.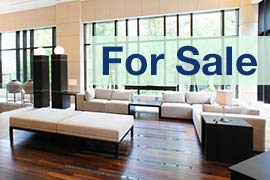 Listings of apartments, condominiums, and houses available for purchase in Tokyo.