Traditional Japanese Food in Shibuya: Old-School Eats in Young Tokyo
Poste date: Tuesday, May 16, 2023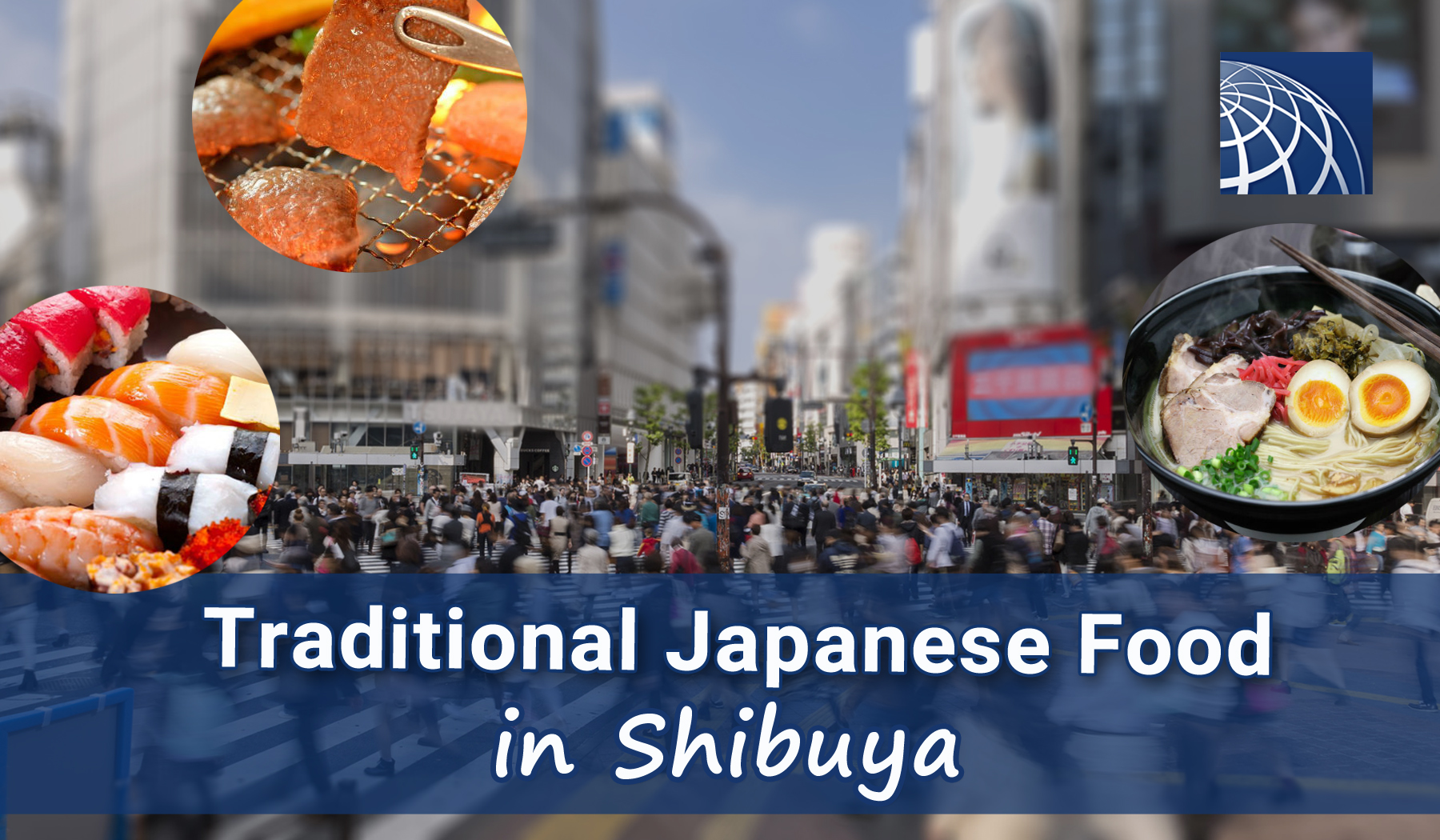 Shibuya is well-known as a hotbed of wild nightlife, but people rarely think about it as having any connection with old, traditional Tokyo. In fact, Shibuya's central location and former palatial history has earned the neighborhood a legacy of culinary activity for Tokyo's best and brightest for almost 100 years.
Hidden gems abound for diners looking for a more mature and elegant dining experience while still enjoying the flavors of Tokyo. Here are some curated favorites to make the most of those special moments.
Best Sushi in Shibuya
Of course when you think of Japan's culinary signature, sushi immediately comes to mind. Here are the top places to enjoy fresh fish dishes in Shibuya.
Yajima Sushi is a well known local favorite running for over 35 years in the basement of a secluded and unassuming office building. One of the last stands of the old-style family sushi shop, the personable Yajimas speak excellent English and are involved in every aspect of the restaurant, with Mr. Yajima as the sushi chef and his wife controlling the booking and phone lines.
This famous omakase menu famously comes with a dose of the chef's wry humor. Prices and menus vary from lunch to dinner, and generally needs a reservation no less than a month in advance.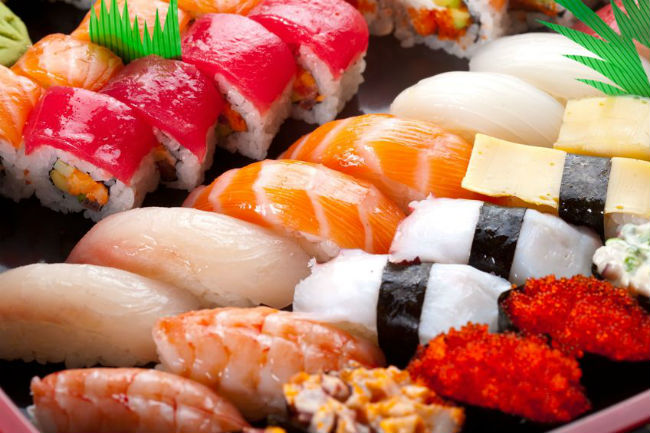 Looking for an elevated sushi experience reminiscent of old Japan? Opened in 2015, Sushi Kurosaki has made a name for itself in a distinctly humble Japanese fashion, having recently received its first Michelin star. Tucked away under a barely-noticeable blue curtain, Kurosaki's thoughtfulness is clearly present in every element of the most simple of Japanese dishes, with aged wasabi grated on fresh sharkskin and a return to the red-vinegar base of Edo-style sushi.
Unlike other omakase menus, the standard ¥27,000 a head includes sake/beer and small side plates, leaving you perfectly satisfied at the end of your two-hour journey. Even more appetizing is the wait-- while reservations are required, it's still possible to make a reservation within the week, sometimes even on the day, making it perfect for that last-minute date or forgotten anniversary.
Shibuya's Best Ramen
Next to sushi, ramen is a must for the full Japanese dining experience. Here are a couple standout establishments.
The original ramen was called chuuka-soba, or 'Chinese noodles', and Kiraku has been serving it up for over 50 years, a landmark in the revolving door of the Shibuya ramen scene. In the crazy world of ramen, Kiraku has been a slow and steady staple, churning out excellent steamy bowls of the light-shoyu based soup with a strong aroma of grilled onion. The rich charsiu and crunchy fresh bean sprouts keep it from weighing you down like the pork-broth versions, and in the summer they serve hiyashi-chuuka, a delightful cold, soupless noodle dish with various julienned vegetables. At less than ¥1000 per bowl and less than 8 minutes from Hachiko, this will become one of your must-haves during a busy shopping day.
Hidden among the winding side streets is the popular Koku Ramen, equally famous for it's barely noticeable door as it is for it's halt-you-in-your-tracks ramen. Serving shio (salt), shoyu, and spicy dandanmen, this spot is so well-loved that its often completely sold out within a few hours of opening.
The most famous of all, the shio ramen, is adored for its mild and full broth filled with thin and delicate noodles. Try the tasty and soft wantan pork dumplings as a rich accompaniment to the light and fragrant shio ramen, or a slice of hefty chashu on days you need a protein pick-up.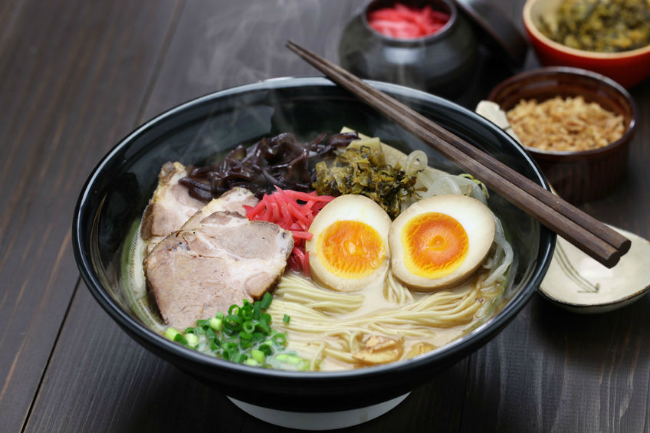 Top Hot Pot Restaurants in Shibuya
Hot pot is best in colder months, but is delicious all year 'round. Try these spots for an unforgettable meal.
Shabuzen is one of the best places to bring out of town visitors, with its set menu and private rooms with seating for up to 34 customers. The paper-thin, tender meats contrast beautifully with the fresh, crunchy vegetables and rich dipping sauces in this meal perfect for health-conscious diners still looking to taste the best of Japanese cuisine.
Kick your shoes off and relax in the private booths while kimono-clad staff bring trays laden with food for you to cook and enjoy at the table. The set all-you-can-eat menu is less than ¥6,000 and excellent for an easy night out for a group looking for a quieter, more secluded setting.
Nabezo is also well-loved by Japanese diners as a reputable and reasonable Hot-Pot chain. Also an all-you-can-eat joint, their Shibuya location in the heart of Center-Gai means you don't have to go far to get a satisfying, family-friendly meal.
Their best 100-minute course includes top grade Matzuzaka pork and Japanese black-angus beef at a still reasonable ¥4,600. Their large variety of soups range from soymilk broth to spicy kimchi soup, with the standard konbu and bonito being the Japanese classic. Reservations recommended to beat the crowds.
Best Meat-Centric Spots in Shibuya
Japan has many ways of preparing and serving meat, and these restaurants are the best places in Shibuya to get the most of your dining experience.
Yakiniku (or Korean BBQ) is one of Japan's favorite celebratory dishes, loved by children and old people alike for its sweet and savory sauces and char-grilled meat. For the adventurous eater, Yuuji serves Horumon, or (safe-to-eat) beef innards and offal seasoned for grilling perfection.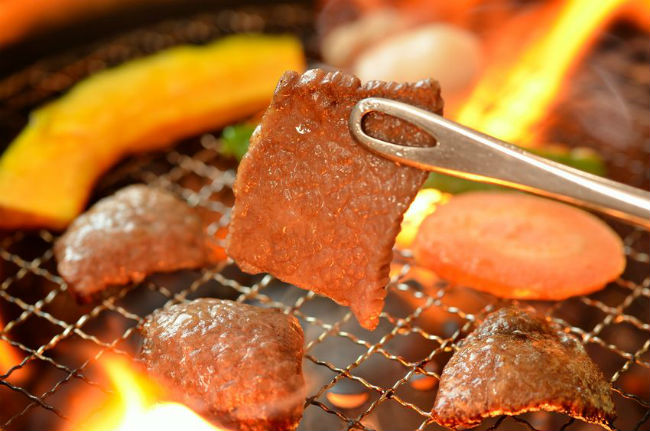 Yuuji's Horumon consistently tops lists for the delicacy, and many rave about their Horumon platter for both newbies and old hands. Unlike most Horumon restaurants, Yuuji also serves regular Yakiniku selections, so it's an excellent choice for groups with varying levels of comfort with the dish.
Ten has seven restaurants around Japan, and is a wonderful throwback to an old style of Japanese cooking that has lost favor as a staple of Japanese restaurant culture. Their vertical integration with the upscale Ginza butchery Yoshizawa Shoten means you're getting high quality, fresh beef with known origins.
The seafood as well comes from the newly-minted Toyosu fish market, filled with juicy prawns still living moments before. This ingredient-focused restaurant gives the perfect upscale experience for a sudden date or business meeting.
Best Traditional Japanese Food Joints in Shibuya
Want to know what it's like to eat as the Japanese would in eras past? Try these traditional Japanese restaurants.
If you're a diner more focused on single brick-and-mortar, chef focused establishments, Nanakusa is heaven for you. While unable to claim a vegan or vegetarian label, Chef Rica Maezawa allows the humble Japanese vegetables to take center stage in thoughtful and evocative preparations. The chef's menu is the only one available (8-9 dishes in total).
One of the last chefs still making Edo-period cuisine, Maezawa has gotten enough accolades that she was recently commissioned for FinnAir's business class meals. Nanakusa is off the beaten path in Shibuya, making it great for diners wanting to avoid the Scramble Crossing crowds entirely. Open only five hours in the evening, reservations are essential to catch a table at this delicious spot.
Enjoy Shibuya Cuisine Easily with Plaza Homes Rental Properties
With Shibuya being so full of delicious options, it's become a popular living destination— especially the quieter suburbs in the surrounding area. This makes a dilemma for many of our customers.
How can we enjoy the convenience of having these on your doorstep, without being inundated by the noise and excitement naturally occurring in such busy areas? Plaza Homes' over 50 years of experience in the Tokyo housing market means we know what's important to you, and how to work to make sure your new home is exactly where you want it to be.
We have dozens of properties ranging from family homes to single apartments through our exclusive agency network. Enjoy the legendary Japanese standard of customer service with our dedicated and accommodating staff. Come to one of our offices and find the home of your dreams! You're only one call away from making your dreams a reality.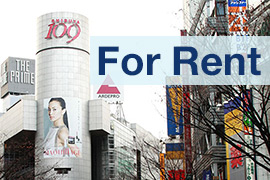 Listings of popular and luxurious apartments, condominiums, and houses designed with expats in mind.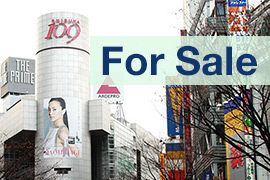 Listings of popular and luxurious apartments, condominiums, and houses near Shibuya Station.