Roppongi Nightlife: Best Live Music & Art in Tokyo's Trendy District
Poste date: Tuesday, February 7, 2023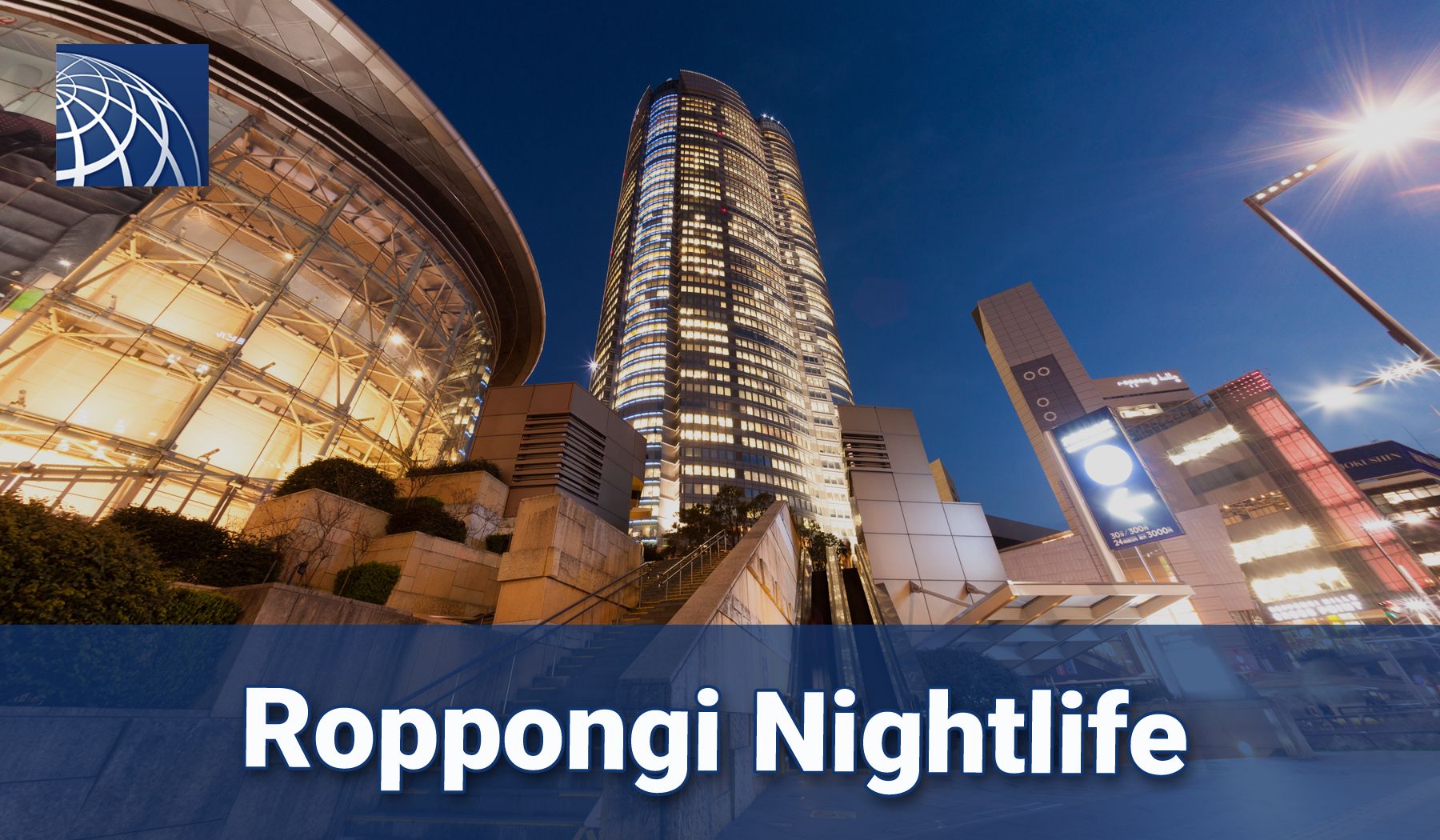 Tokyo's trendy Roppongi district is known as a place of residential towers and office blocks in the daytime, and a popular destination with foreigners out for bars and restaurants in the evening.
But there's more to it than just bright lights and business. It's also a premiere destination for live music and art.
In recent years, complexes such as Roppongi Hills have transformed the landscape, offering some of the best shopping and eating in the city and creating new opportunities for culture to arise.
Among all the change, there are also venues that have been around for years and remain great places to enjoy a night out. Keep reading to find out where to go, and how renting or buying an apartment in Roppongi with Plaza Homes can get you closer to the action.
If you are looking for museums in Tokyo, please refer to Art Museums and Galleries, Tokyo Art Exhibitions, Science Museums and History Museums in Tokyo. 
Best Entertainment Spots for Expats in Roppongi
Looking for the best entertainment hotspots in Tokyo? You'll find many of them in Roppongi. From live music to art galleries, there is a plethora of venues to keep you falling in love with this buzzing neighbourhood.
Situated in Tokyo Midtown, one of the city's premiere destinations for shopping, dining and entertainment, this club hosts major international artists touring Japan – examples include Uriah Heep, Sheena Easton and Vanessa Carlton – as well as Japanese artists, across a wide variety of genres including jazz, rock, soul, acoustic and pop.
There are a range of seating types across three levels, from which you can order quality meals and drinks from the restaurant while enjoying an incredible nightscape of Tokyo through the glass windows behind the stage.
Tokyo's biggest live rock house since 1981, Bauhaus has a house band playing covers of greats from the 70s to 90s – the likes of Led Zeppelin, Janis Joplin, Oasis, Queen and AC/DC – every night from 7 p.m.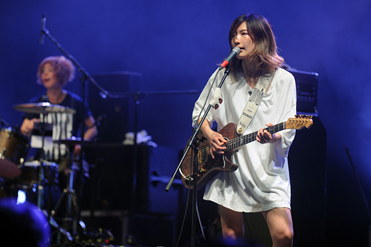 Guest performers from the audience are welcome to try their hand on stage, and there are request lists passed around. The band is mostly made up of Japanese members but sometimes features foreign singers. There's a cover charge of ¥2,700 and reasonably priced food and drinks.
The art of burlesque in the heart of Tokyo. Offering an often-kawaii Japanese twist on burlesque dance, this club has a diverse range of performances, jazzed up with music and lighting.
With several shows a night lasting around 70-90 minutes each, meal and drink packages can be purchased with your show ticket, although note it has its own "currency" called the rion (1 rion = 100 yen). Men and women are both welcome, and the audience can get close to the stage.
This is one of a several international galleries opened by art dealer Emmanual Perrotin, who is known as a bit of a cowboy in the art world, as well as the man who made artist Takashi Murakami.
The Tokyo edition is located on the ground floor of the Piramide Building in Roppongi. Perrotin represents a swathe of diverse artists and takes part in all the major global art fairs, so the Tokyo gallery is well worth visiting.
Located in the backstreets of Roppongi since 2011, Gallery Side 2 opened in 1997, introducing work from international artists.
These days it focuses heavily on young, contemporary Japanese artists and has brought talent such as Takeo Hanazawa, Yuko Murata, Yusuke Saito, Fumito Urabe and Masaru Tatsuki to the attention of art lovers. This is a good destination if you're looking for the edgier side of art.
Since its opening in Roppongi in 1976 as a spark plug for the oldies boom, it has been loved by many people as a place where they can enjoy live music in a casual atmosphere. Nowadays, the music lineup has changed a bit and offers a variety of nostalgic sounds from the 70's and 80's, including disco classics, rock, R&B, and soul, with a dedicated band with a powerful horn section performing funky music nightly.
Atop the soaring Mori Tower next to Roppongi Hills, this museum is for young and old, the local and the international community.
In addition to its focus on exhibiting contemporary artists from Japan and East Asia and the occasional retrospective – such as for Hokusai – the museum holds children's events, artist talks, tours and educational courses. Above the museum space is the Sky Deck, Tokyo's highest observation deck.
Located on the Azabu side of Roppongi, this gallery opened in 2007. A lot of the artists it represents were born in the 1970s, such as Misaki Kawai and Taro Izumi, but it also has a reputation as a place where you can see quality international artists without leaving Japan.
The founder, Atsuko Ninagawa, worked as a curator in New York before opening in Tokyo, and she brings this sensibility to the space.
A powerhouse on the Japanese scene, this gallery represents a mix of international and Japanese artists including major names such as Yoko Ono, Dennis Hollingsworth and Yoshitomo Nara.
Founded in 1996, it moved from Kiyosumi to Sendagaya and more recently to Roppongi. The gallery space features solo shows on a monthly basis and has a partner venue in Shibuya.
PLAZA HOMES' Roppongi Rental Properties: Make Your Night Out a Short Walk Away
With quiet residential properties available within walking distance from some of Roppongi's best entertainment spots, PLAZA HOMES can put you in the heart of things.
As Roppongi is also host to a lot of foreign corporations' offices, it offers a near perfect mix of business and pleasure.
Whether it's a high-rise apartment with a view or a condominium by a park, PLAZA HOMES can help you find a property to buy or rent with the right mix of luxury and convenience.
In addition to being close to several different metro train lines, many of our properties are walking distance from premier locations such as Tokyo Midtown, Roppongi Hills and the National Art Museum.
Premiere Nightlife in a Prime Tokyo Location
As a central location where it is easy to live, work and enjoy your leisure time, few places in Tokyo beat Roppongi.
Formerly known more for high-rises than culture, this neighbourhood has come into its own in recent years with the development of complexes like Tokyo Midtown and Roppongi Hills, but there are also classic night spots for live shows and galleries where you can discover some of the best art from Japan and the world, making this a great area for families and couples alike.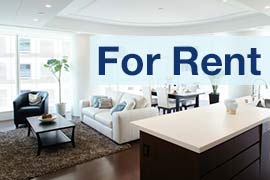 Listings of popular and luxurious rental apartments, condominiums, and houses
designed with expats in mind.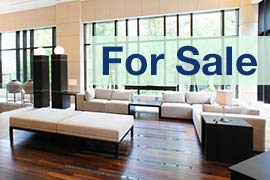 Listings of apartments, condominiums, and houses available for purchase in Tokyo.