Tokyo Spas with Expat-Friendly Services
Poste date: Monday, September 26, 2022
Tokyo is a bustling hub full of extraordinary places and things. For tourists, it may be fascinating; but for the people who live and work here, it can sometimes be exhausting. A bit of self-love in the form of a spa day can help you unwind from the everyday stresses. There's no shortage of high-end spas in Tokyo that epitomize Japanese hospitality and are attractive to upscale professionals. Keep reading to find out what services you can expect to find and six Tokyo spas to get away from it all.
Benefits of Spa Treatment


Aside from stress relief, spa treatments also have various health benefits. Slowing down your body through relaxation allows it to regenerate and heal itself. Reflexology massages improve blood circulation, stimulate the lymphatic system to give a detoxifying effect, and send oxygen and nutrients throughout your body and cells. Skin treatments such as facials also exfoliate the skin, refine pores, and relieve your skin from all the dirt and grime build-up. Simply put, spa treatments provide relief inside and out.
Spa Treatments Offered in Tokyo


Spas in Tokyo offer many different types of services and treatments, some of which can alleviate stress, while others help reduce the severity of illnesses. Here are some of the most popular choices among Tokyoites.
Therapeutic Massage
Therapeutic massages (most often just called "massage") are as the name says — therapeutic. One can get a therapeutic massage ranging from 10 minutes to 2 hours, with choices of the back, the neck and shoulders, or legs. Therapeutic massages also coincide with aromatherapy, with most spas offering both.
Reflexology
The difference between therapeutic massage and reflexology (most often referred to as a "shiatsu" or "acupressure massage") is that reflexology is more of a "treatment" than a "therapy," sometimes needing the recipient's aid as well. Options are usually focused on certain body parts such as the feet or hands, with certain points linked to different parts inside the body to help alleviate stress on those organs. Spas that offer reflexology must not be confused with the popular Judo therapy clinics found around most stations — the latter refers to medical professionals that treat more severe muscle and joint ailments.
Facial
Interestingly, there are two major types of facials you can find in Japan — the typical "cleansing" skin treatment facial, and the "face-slimming" facial. The cleansing facial involves at a minimum a steam treatment to open up the pores, an exfoliating process to remove dead skin cells, and a cooling-down to refine the pores. Face slimming facials involve a face massage, focusing on the jaw line, forehead, and cheekbones to enhance the bone structure of the face, creating the effect of a smaller face — a much desired feature within Japanese beauty standards.
Aromatherapy
Using several essential oils to alleviate illnesses without the need for medicines, aromatherapy either involves diffusing the oils (or a mixture of them) into the air, rubbing them on the skin in the form of a massage, or even inhaling them directly.
Hot Stone Therapy
Highly recommended for relaxation and easing tense muscles, therapists place heated stones on selected parts of the body depending on where you are stressed. If the muscles are very tense, they sometimes massage the stones deeper into the skin, and apply cold stones afterwards to calm any swelling. 
Best Spas in Tokyo
No matter the ailment or issue, there is a spa in Tokyo to suit your every need. 
Elana Jade
Elana Jade in Azabu Juban provides almost everything you need, from waxing to eyelash extensions. They have a spray tanning option that has natural and organic ingredients, and more than five different types of facials! The spa also offers different treatment packages to suit all your needs — and even your children's.
Tel: 03-6453-9319
Website: http://www.elanajade.com/
Aman Spa
Aman Spa involves Zen philosophy and meditation to offer treatments that are based on Kampo medicine. Kampo literally means "oriental way" and refers to traditional Japanese herbal medicine. This spa, located in Otemachi in Chiyoda Ward, boasts aroma steam rooms with Japanese and Western-style showers and hot baths. They also offer yoga classes. 
Tel: 03 5224 3345
Website: https://www.aman.com/resorts/aman-tokyo/spa
Times Spa Resta
Located in Ikebukuro, the hub of spas and beauty salons in Central Tokyo, Times Spa Resta offers different types of therapeutic massages and body care treatments. They also offer "Akasuri," which is a unique experience wherein you get a thorough body scrub. 
Tel: 03-5979-8924
Website (Japanese): http://www.timesspa-resta.jp/
WA SPA
"Wa" means Japanese-style, and the philosophy at WA SPA is that health translates to beauty. They offer relaxation treatments that provide a healing process to the body and mind, in which health is necessary for the longevity that the Japanese people are known for. They also offer beauty facials. WA SPA is located in Ginza. 
Tel: 03-6757-6520
Website: https://www.wa-spa.jp/en/
Carju Rajah Tiado Spa
Offering both Chinese and Indian-style massages, what makes Carju Rajah Tiado Spa different is that they provide exclusive men's treatment rooms in addition to the women-only rooms most spas have. Located inside the Capitol Hotel, this spa is convenient for travelers staying in a luxury accommodations or residents looking for a way to relax.
Tel: 03-3580-5871
Website: https://www.carjurajah.jp/tiado/en/
Tokyo Spas Can Help You Relax at Any Time of Year
It's said that aside from the frigid winter months that elicit a dull and dreary feeling in many people, summer can be the most stressful time of year due to the crowds, heat and humidity that add extra stress. Why not treat yourself to a bit of self-love, beat the summer heat and enjoy a spa day in Tokyo... or maybe two. And for more health and beauty facilities in Tokyo, be sure to read our expat guides for Health and Fitness Centers and English-friendly Nail Salons.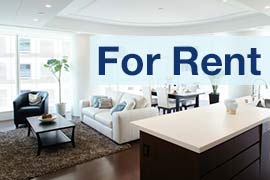 Listings of popular and luxurious rental apartments, condominiums, and houses
designed with expats in mind.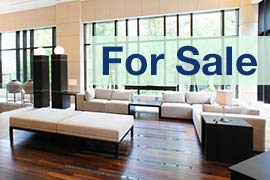 Listings of apartments, condominiums, and houses available for purchase in Tokyo.