Tokyo Cinema Options: 9 Fabulous Film Haunts in the City
Poste date: Monday, February 5, 2018
From ultra-modern theaters with the latest shows to grungy cinemas showcasing indie movies, the Tokyo cinema scene is sure to satisfy both cinephiles and casual moviegoers alike. While most Tokyo movie theaters do not have English listings, screenings can be checked in The Japan Times. For films in English and languages other than Japanese, do also remember to check if the movie has Japanese subtitles (jimaku) or has instead been dubbed into Japanese (fukikae).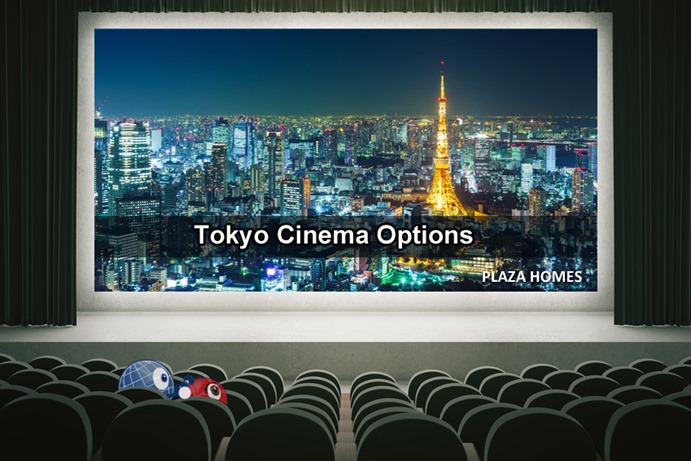 While Roppongi, Shibuya and Shinjuku may come to mind first as the best places to go for some wide screen entertainment, there are other cinemas with character worth checking out as well. Here are some of the best cinemas in Tokyo.
Modern Cinemas in Tokyo
Fuchu Area: TOHO Cinemas Fuchu
Terrific for those staying in the West side of Tokyo, the Fuchu cineplex is a spacious, large-scale cinema with 9 screens and over 2,000 seats in all. It is also directly connected to Fuchu Station, making it a weatherproof venue. Cinema 2 has a large 14.8m long screen that is even sometimes used bring the power of live sports events directly into the theater.
https://www.tohotheater.jp/theater/012/institution.html (Japanese only)
Tel: 050-6868-5032
Nihonbashi Area: TOHO Cinemas Nihonbashi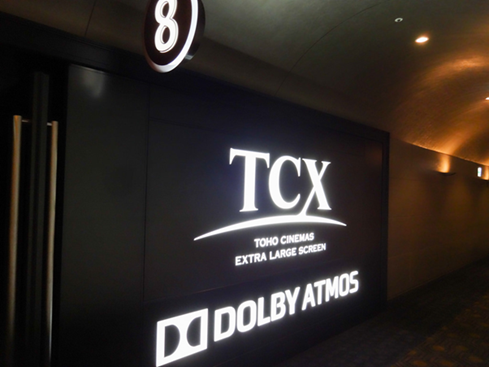 The old downtown area of Tokyo, or rather as it was previously known, Edo, has gotten a lot more vibrant over the weekends with the introduction of the Coredo Muromachi, its shops, and TOHO cinemas' largest wall-to-wall screen, the TCX (TOHO CINEMAS EXTRA LARGE SCREEN) at the 9-screen Cineplex here. Movies are playing all night over the weekends, and with restaurants and bars open until late, this is one of the best cinemas in Tokyo around which to plan the perfect date night.
https://www.tohotheater.jp/theater/073/institution.html (Japanese only)
Tel: 050-6868-5060
United Cinemas Aqua City Odaiba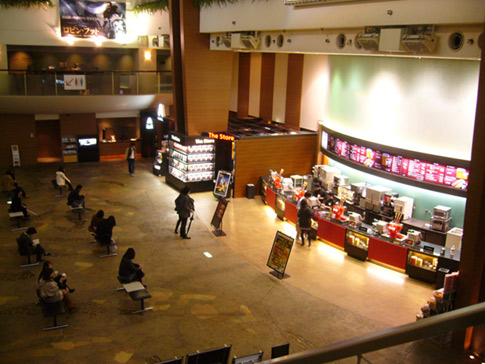 Given Odaiba's reputation as a major Tokyo entertainment zone, it is not surprising that the area boasts a massive 13-screen cineplex is one of the largest in the city. You can be assured of modern digital screens and surround sound at this slick Tokyo cinema. There are also super premium seats, cozy for couples who want to snuggle up over a movie or two.
http://www.unitedcinemas.jp/odaiba/index.html (Japanese only)
Tel: 050-6868-5007
Roppongi Area: TOHO Cinemas Roppongi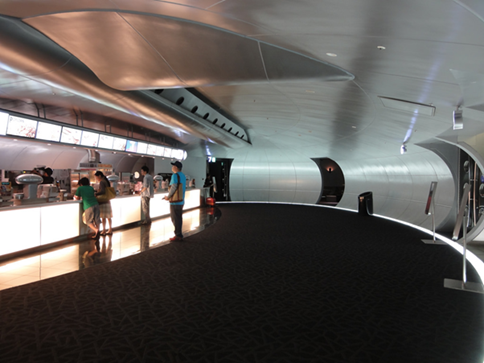 Serving as the venue for the annual Tokyo Film Festival and other events in the hip downtown area of Roppongi, the quality of this modern, edgy Tokyo cinema has never been in doubt; its bona fides have only increased with a renovation in 2015 that upgraded its hardware even further. Here you can enjoy the TCX (TOHO Cinemas' Extra Large Screen) as well as Dolby Atmos and Viv Audio for sound fidelity of the highest quality.
https://www.tohotheater.jp/theater/009/institution.html (Japanese only)
Tel: 050-6868-5024
Shibuya Area: TOHO Cinemas Shibuya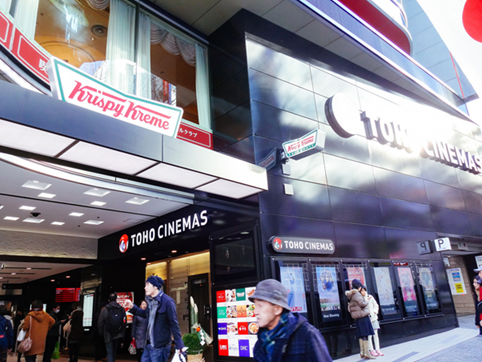 Conveniently located in the fashion and entertainment hub of Shibuya facing Shibuya 109, this modern Tokyo cinema was renovated in 2011 and consists of six digital big screens which can be used to show 3D movies. Just a five-minute walk from the Shibuya Station – actually one of the most frequently featured spots in Japanese movies - this is one of those Tokyo movie theaters that offers great choices for shopping, dining and a film all in one. Connected to Shibuya Station by an underground walkway, it's one option to keep in mind on a rainy day.
https://www.tohotheater.jp/theater/043/institution.html (Japanese only)
Tel: 03-5489-4210
Indie Cinemas in Tokyo
Ikebukuro Area: Cinema Rosa
Established since 1968, the 2-screen Cinema Rosa - located along Romance Dori of Ikebukuro – is another old time favorite haunt for movie buffs. Showing a mix of the latest movies on roadshow as well as classic movies, indie films and even exclusive screenings, it's always worth checking out what movies they are offering.
Tel: 03-3986-3713
Shibuya Area: Image Forum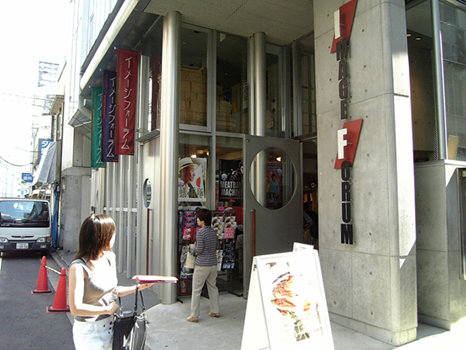 This independent Tokyo cinema, founded in 1972, is an institution of the indie film scene, screening a selection of experiential Japanese and foreign indie films. Head here for their regular Friday night open screenings and lectures. They also sponsor the Image Forum Festival, an annual event which screens edgy indie movies.
http://www.imageforum.co.jp/theatre/
Tel: 03-5766-0114
Shibuya Area: Uplink X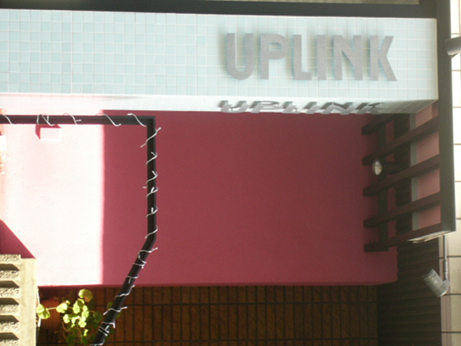 Part of a larger artistic space that boasts a cafe, an art gallery and a shop in addition to 3 places to take in flicks, Uplink X is one of the more off-the-wall indie Tokyo movie theaters one is likely to find. Screen 1 and Screen 2 (with 58 and 44 seats, respectively) are undoubtedly compact, but the highlight is Screen 3. It's not only the number of seats—just 40—that will intrigue film fans, but the fact that they are a hodgepodge, moveable arrangement that even includes lounge chairs! Quirky movie memorabilia abound in the shop as well. Those who can handle most movies being in Japanese without subtitles should settle in and enjoy an unforgettable time at the movies.
http://www.uplink.co.jp/ (Access "English Information" on bottom left corner of HP)
Tel.03-6825-5503
Takadanobaba Area: Waseda Shochiku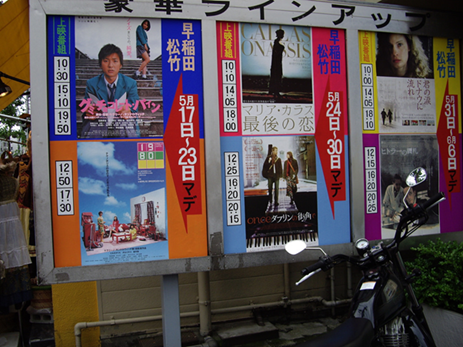 Located in the university area of Takadanobaba, Waseda Shochiku is known as a "classic film theater" - in other words, one of those wonderful Tokyo cinemas that only run old films. Shows here are usually screened in a set of two or three for a low price. The movie set is sometimes a series of the movie, or based on common features such as having the same director or featuring the same actor. This is a great way to get an insight to classic movies that are sometimes still referenced to by the bubble generation and beyond.
http://www.wasedashochiku.co.jp/ (Japanese only)
Tel: 03-3200-8968
Tokyo Movie Theaters Satisfy the Toughest Critics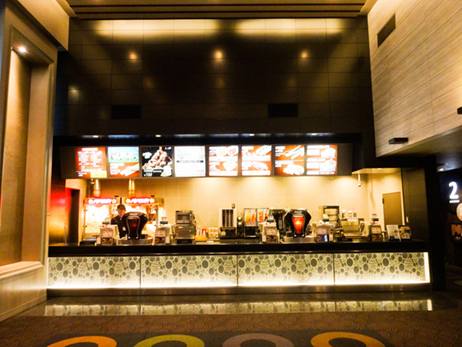 So as you can see, the Tokyo cinema scene offers no lack of chances to catch the latest movies with the most up-to-date big screen and high fidelity audio experience. Toho Cinemas are ubiquitous in Japan, and that does come with certain benefits—everybody gets a discount every month on the 1st and 14th, with the ladies discounted on Wednesdays. Discounts aside, those who prefer indie cinemas oozing art and character will not be left behind in Tokyo. Whatever kind of cinematic experience you prefer, whether rain or shine, you know where to go for a good show or two. And, if you feel the need to unwind with artistic inspiration of the live variety, there are also a great selection of jazz bars in town to end your night out on a blue note.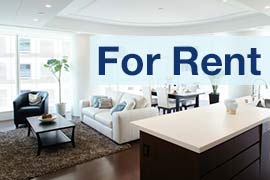 Listings of popular and luxurious rental apartments, condominiums, and houses
designed with expats in mind.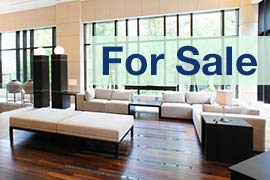 Listings of apartments, condominiums, and houses available for purchase in Tokyo.