Roppongi Art Triangle - Art Museum Collective
Poste date: Tuesday, February 7, 2023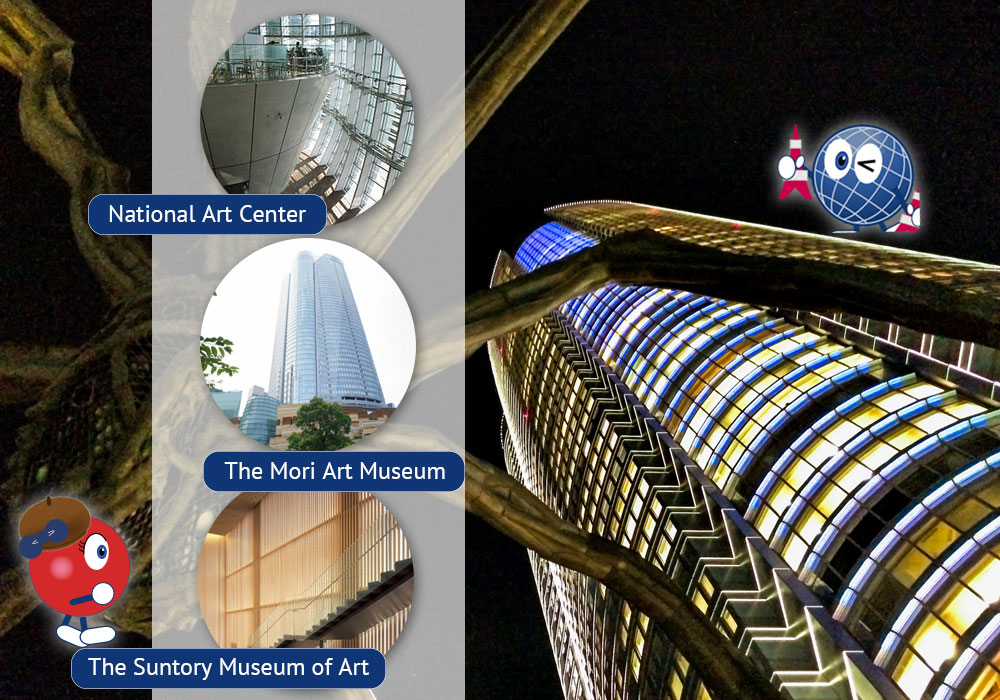 You may or may not be aware but the Roppongi neighborhood is home to a thriving arts community, and at its center is what is collectively known as the Roppongi Art Triangle. While there are other art displays around Roppongi, the three corners of the Triangle, "the National Art Center, Tokyo", the "SUNTORY MUSEUM of ART", and "Mori Art Museum", are the best value for your money. Let's do a little exploring and find out what can be seen!
National Art Center, Tokyo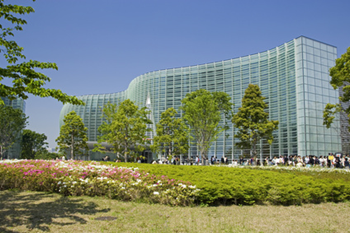 The National Art Center is unmistakable, with its gorgeous glass facade designed by renowned architect Kisho Kurokawa. It is one of five art institutions maintained by the national government and unlike many other art museums, has no permanent exhibits. This allows it to maintain a regular rotation of new and innovative exhibitions along with its mission of serving as a center for education and the dissemination of information about modern and contemporary art in Japan.
A: 7-22-2 Roppongi Minato-ku Tokyo
W: https://www.nact.jp/english/
Suntory Museum of Art
The Suntory Museum of Art is located in the Tokyo Midtown complex. The museum was designed by Kengu Kura and is based on the concept of Japanese modernism and combines traditional and contemporary elements in its interior and exterior construction. Like the NATC, it maintains no permanent exhibits, though it does have a collection focused on "Life in Art," containing over 3000 articles closely connected to Japanese life and these pieces often appear in primary exhibits. 
A: Tokyo Midtown Galleria 3F, 9-7-4 Akasaka, Minato-ku, Tokyo
W: https://www.suntory.com/sma/
Mori Art Museum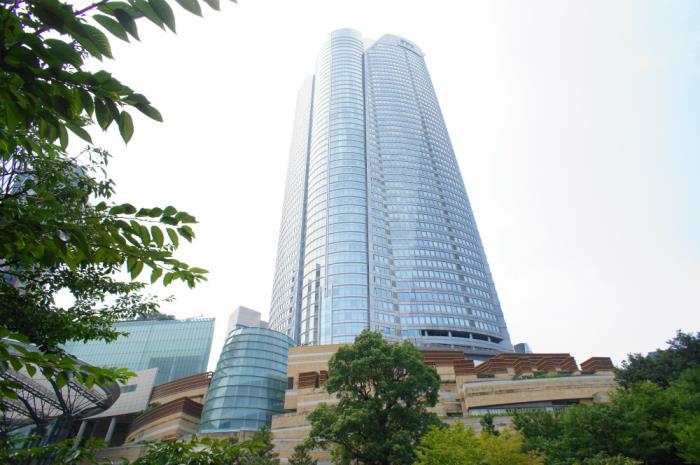 The third corner of the Roppongi Art Triangle is the Mori Art Museum, located on the 53rd floor of Mori Tower in Roppongi Hills.  Entry to this museum offers the added benefit of the "Tokyo City View" so don't miss it when you visit. 
A: Roppongi Hills Mori Tower, 6-10-1 Roppongi, Minato-ku, Tokyo
W: https://www.mori.art.museum/en/index.html
Other Thoughts
The best way to visit the Roppongi Art Triangle is using the ATRo Saving Pass. The three museums have partnered to encourage art appreciation by offering discounted entrance when you present an entrance ticket stub from any one of the three museums. Make sure to take advantage of it and see all the art that the Roppongi neighborhood has to offer!
There are more museums in Tokyo, please refer to Tokyo art exhibitions, Art museums and galleries, History museums and Science museums in Tokyo. If you are looking for places for children, our article Amusement parks, zoo and aquariums in Tokyo will help you.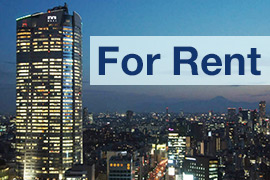 Listings of popular and luxurious apartments, condominiums, and houses designed with expats in mind.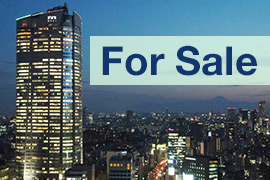 Listings of apartments, condominiums, and houses centering around the Roppongi Hills and Tokyo Mid Town areas.