Best Tokyo Barbeque Spots: 8 Sizzling Summer Meateries
Poste date: Monday, January 29, 2018
Sizzling heat means sizzling meat! While there might not be much space in Tokyo, the Japanese have certainly found a way to maximize the space they do have to cater to everyone's barbeque needs. Whether you go for the full camping experience, the relaxed no-fuss restaurant-style barbeque, or even a more upscale gig with all the trimmings, you're covered in the capital. Here are 8 of the best Tokyo BBQ spots for that rare—or even medium rare—summer experience.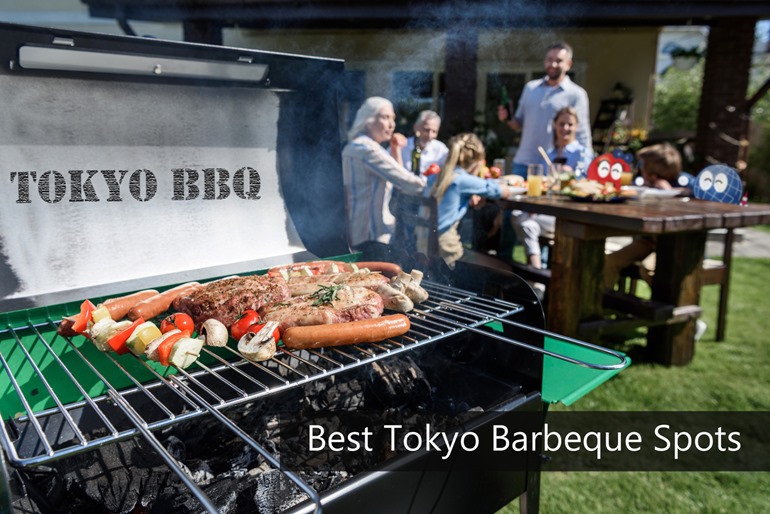 Tokyo Barbeque from Camp-and-Eat to Luxury Seat
The Full Camp Experience
Fancy roughing it out a little? As is befitting some of the best barbeque in Tokyo, these places set everything up for you—tent, foldable chairs, even the natural setting itself. You just need to worry about the weather.

SONA Area Tokyo BBQ Garden
SONA is perfect for those who want don't want to deal with bringing their own ingredients. When you make reservations, all you need to do is to request the food that you want, from the Kids' Set (around 1,000yen) to the One-Pound Steak Set (around 4,000yen). Per-order meat is also available, and all sets come with the quintessential fixings. You can also bring your own food. While this is more of a family-friendly Tokyo BBQ spot, some couples go there too to relax and get away from the hustle and bustle of the city center. Pets are also welcome in the facility. Admission fee is separate from the food charges, and costs 1,030yen for one adult. Length of stay is restricted to 3 hours, though, so time your visit well!
http://www.tokyorinkai-koen.jp/map/bbq.php (Japanese only)
Access: 3-8-35 Ariake, Koto-ku, Tokyo 135-0063
2 minutes from Yurikamome Ariake Station

Wild Magic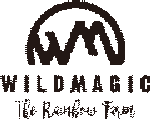 In contrast to SONA, Toyosu's Wild Magic gives off more of an urban camping vibe. They allow you to rent tents as well as a gazebo. It is located in the Bay Area with views of Tokyo Skytree and Rainbow Bridge. There is a café-restaurant nearby serving authentic pit-style BBQ, for those who don't want to turn up the heat even more. Located near Shin-Toyosu on the Yurikamome Line—also, said to be one of the most beautiful train lines in Tokyo—it is very accessible from the city center. Food courses are available, but you can also bring your own. The full-service course costs 4,500 yen per person, while the self-service course (max. of 4 people) costs 6,000yen per site. Going there in the late afternoon is highly recommended, and after your grilling session, take in the fantastic night views.
Access: 6-1-23 Toyosu, Koto-ku, Tokyo 135-0061
1 minute from Yurikamome Shin-Toyosu Station
10 minutes from Tokyo Metro Toyosu Station, North Exit

No Fuss, Restaurant Style
Want to enjoy barbecue in Tokyo to the fullest, but not interested in setting up tents? Don't worry, there's always the restaurant-style barbeque where the grills are already set up for you at the table. It's comfortable, and you still get to partake in the most essential element—the meat, of course. Well done.

Urban Farm BBQ Terrace
Urban Farm BBQ Terrace is recommended for large groups of 10 people or more. Tables are all lined up, everyone sits together, and there will be some serious elbow-bumping and smoke, but in the end you get to savor what you came for—BBQ! There is a vegetable farm in the vicinity, and they sell the vegetables for grilling as well. Halal meat is also offered here.
http://www.city-farm.jp/bbq (Japanese only)
Access: 1-1-10 Diver City Tokyo Plaza Okujo, Omi, Koto-ku, Tokyo 135-0064
3 minutes from Tokyo Teleport Station on the Rinkai Line. Other routes also available.

Shinjuku Flags BBQ
Located just outside Shinjuku Station, this Tokyo barbeque haven can be found on the rooftop of the Flags building. Each table has its own stove, charcoal and seasoning. You can order the BBQ ingredients upon reservation, but you can also bring your own if you want. An all-you-can drink option is also available. It costs 2,000yen for 3 hours and 1,000 for elementary school children. It's a good place to enjoy a casual, family-style barbeque without the hassle of cleaning up.
http://digiq.jp/flags/ (Japanese only)
Access: 3-37-1 Shinjuku, Shinjuku-ku Tokyo 160-0022
Immediate access from Shinjuku Station via JR and other routes

Upscale Rooftop BBQ
These places are the equivalent of what "glamping" is to camping, a great Tokyo barbecue experience with all the luxurious trimmings. Who knew that barbecue could be so fancy?

Real BBQ Park

Touted as "barbeque for adults," Real BBQ Park is very exclusive and serves up to 30 people a day. Different vegetables are offered depending on the season, and the restaurant offers a wide selection of marinated meats of different cuts that are rarely available elsewhere. While there are branches all over Tokyo, the best would be in Ginza – for the utmost luxury, Oshiage—with the view of Skytree, and Shimokitazawa—for a hip, retro vibe.
http://park.realbbq.jp/ (Japanese only)
Access: 3-9-1 Kami Pulp Kaikan 10F, Ginza, Chuo-ku, Tokyo
1 minute from Ginza Station, Exit A8 on the Asakusa Line. 7 minutes from the Yurakucho Station Central Exit on the Yamanote Line. Other routes also available.

Tokyo Sky Resort Wild Beach Shinjuku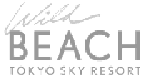 Yes, you can get a the sandy-beach feel right in the middle of Tokyo, and on top of a building to boot. Located at the top of Lumine Est in Shinjuku, this place—while only available for a limited time every year—actually has 15 tons of white sand spread, beach beds, picnic tables, for the ultimate beach barbecue experience.
http://wildbeach.jp/shinjuku/ (Japanese only)
Access: 3-38-1 Lumine Est Shinjuku, Shinjuku-ku, Tokyo 160-0022
Go out the Shinjuku Station East Exit turnstile. Take the North Side Elevator to roof level (there is a direct connection from there)

Yakiniku (or Korean-style) Barbeque
While most of the spots listed cater to American-style barbeque in Tokyo, a more common Japanese grilling experience would be yakiniku – also known as Korean-style barbecue. What makes Japanese yakiniku meat different is that it is generally unseasoned, and only Shio (salt) and Tare (sauce) are offered to taste. Depending on the place you visit, you can get meat (as well as offal) from literally every part of the animal. If this is more your style, here are two great spots to try.

Tora No Ana

Tora no Ana is particularly famous for its offal selections, with boneless short ribs, liver and a host of other meaty selections are on offer as well. Although it caters to salarymen who just want to finish a tough business day with a drink and a hearty meal, the laid-back atmosphere actually makes it a suitably relaxing spot for just about anyone. Bring your friends and indulge yourself! Closed on Mondays.
http://toranoana.com/ (Japanese only)
https://tabelog.com/en/tokyo/A1303/A130302/13025241/#anchor-rd-detail [can also access here via tabelog]
Access: 2-11-7 Green Heights 1F, Ebisu Shibuya Tokyo
7 minutes from Ebisu Station on the JR Yamanote Line
9 minutes from Ebisu Station or 12 minutes from Hiroo Station on the Tokyo Metro Hibiya Line

Musashi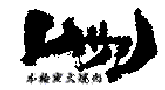 Famous for their all-you-can-eat Wagyu, Musashi's Shio blend is a unique blend of different salts. Even though the price is a little steep, the large selection of choice cuts of Japanese black wagyu make it a good deal. While catering to families as well, it is very popular with couples for its quiet ambiance and the nightscape.
http://www.skco.co.jp/ (Japanese only)
https://gurunavi.com/en/g064207/rst/ (English reservations)
Access: 7-2-20 Pacific Ginza Building 4F, Ginza, Chuo-ku, Tokyo 104-0061
5 minutes from Exit C1, C2 or C3 of the Ginza Station subway line.
5 minutes from the Yurakucho Station Hibiya Exit
5 minutes from the Yurikamome Shimbashi Station A3 Exit
Other routes available

Tokyo Barbeque is Best in Summer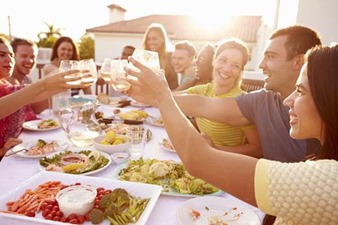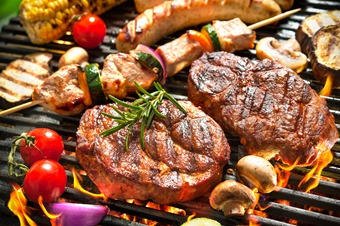 The summer months in Japan are from June to August, the hotest days are usually from mid- to the end of August. The most un-crowded days (and thus, the best barbeque days) are in July, when it is simply too hot, and workers cannot take a day off in preparation for the Obon holidays in August. The three main Bs of Japan's summer are beaches, barbecue, and beer. So while you're searching for the hottest barbeque in Tokyo, why not try the unique beer garden culture to cap off your summer experience?