Best Art Museums & Galleries in Tokyo
Poste date: Tuesday, September 20, 2022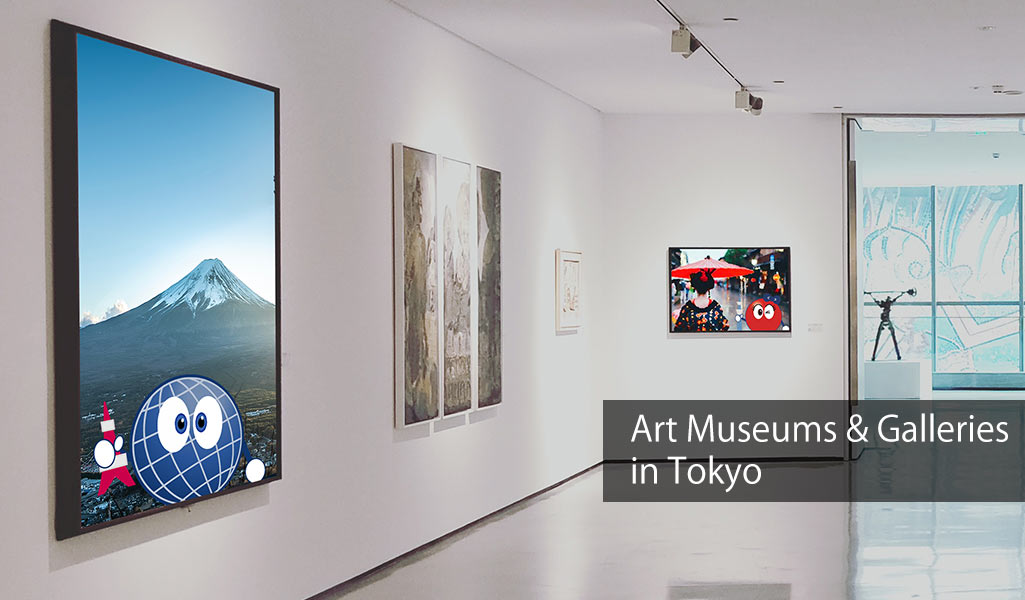 Are you looking for a good way to introduce a little culture by way of art into an upcoming weekend or holiday? If you live in or near the center of Tokyo, there are a lot of great options for you. There are numerous art museums and galleries throughout Tokyo that are all easily accessible. Check out some of the options below for some great ways to spend an afternoon or even an entire day.
Art Museums in Tokyo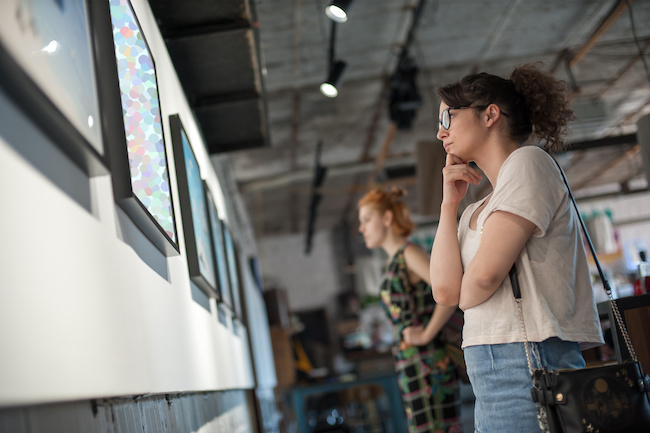 Japan Folk Crafts Museum
The Japan Folk Crafts Museum was first opened in 1936 and contains a collection of 17,000 craft pieces from the full history of Japan as well as other countries, including ceramics, sculptures, and dyed and woven textiles. This historically recognized museum is just two stops from Shibuya on the Keio Inokashira line.
A: 4-3-33 Komaba, Meguro-ku, Tokyo
W: https://mingeikan.or.jp/?lang=en
---
Mori Art Museum
Located on the 53rd floor of Roppongi Hills Mori Tower, the Mori Art Museum aims to provide a source of inspiration to further creativity and innovation for all those who visit it. Since its creation, the Mori Art Museum has embraced the concepts of "international" and "contemporary". Exhibitions cover a wide range of artistic disciplines such as visual art, design, and architecture.
A: Roppongi Hills Mori Tower, 6-10-1 Roppongi, Minato-ku, Tokyo
W: https://www.mori.art.museum/en/index.html
---
Museum of Contemporary Art Tokyo
The Museum of Contemporary Art Tokyo is the largest contemporary/modern art museum in Japan and its permanent collection contains approximately 4,800 pieces. The museum has 3 floors for temporary exhibitions and 2 floors for its permanent collections. The permanent collection is made up of works that have been acquired for their historical significance or because they are by young artists whose works representative of art that is currently popular.
A: 4-1-1 Miyoshi, Koto-ku, Tokyo
W: https://www.mot-art-museum.jp/en/ 
---
National Art Center, Tokyo
The stunning glass front of the National Art Center, created by famous architect Kisho Kurokawa, makes it easy to recognize. It is one of five museums in the country that are maintained by the government, and unlike many other museums, it does not have ongoing displays. This enables it to fulfill its objective of acting as a center for education and the spread of knowledge about modern and contemporary art in Japan while also maintaining a regular rotation of fresh and cutting-edge exhibitions.
A: 7-22-2 Roppongi, Minato-ku, Tokyo
W: https://www.nact.jp/english/
---
Nezu Museum
The Nezu Museum holds the personal collection of Tobu Railway's founder Nezu Kaichiro Sr, who was an avid practitioner of sado ("the way of tea"). He collected many tea-related objects, some of which are designated as national treasures. As for the museum's permanent collection, it features a wonderful variety of Japanese and other Asian pre-modern art.
A: 6-5-1 Minami-Aoyama, Minato-ku, Tokyo
W: https://www.nezu-muse.or.jp/en/
---
Ota Memorial Museum of Art
The Ota Memorial Museum houses one of the premier collections of traditional Japanese ukiyo-e style of woodblock print and painting, with over 14,000 pieces. 12,000 of the pieces in the collection were obtained by the late Seizou Ota. The museum is home to masterpieces from the begining of ukiyo-e till its decline. It's a few minutes' walk from Harajuku Station. Please note that there is no parking for this museum.
A: 1-10-10 Jingu-mae, Shibuyaku, Tokyo
W: http://www.ukiyoe-ota-muse.jp/eng
---
Suntory Museum
The Suntory Museum of Art has a collection of approximately 3,000 items, including national treasures and important cultural properties, and holds special exhibitions focusing on Japanese art, including paintings, ceramics, lacquerware and glass.
A: Tokyo Midtown Galleria 3F, 9-7-4 Akasaka, Minato-ku, Tokyo
W: https://www.suntory.com/sma/
---
Art Galleries in Tokyo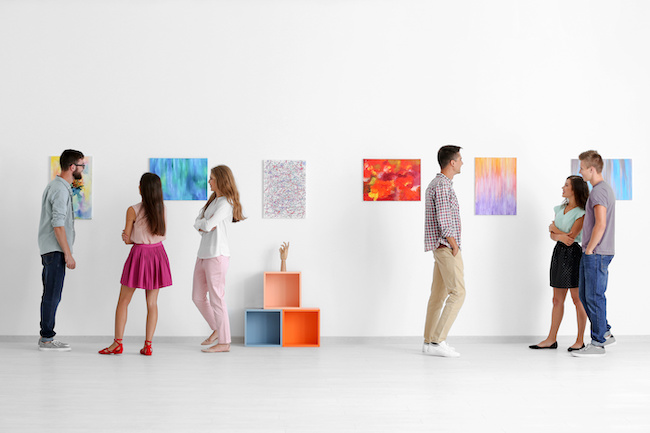 Bunkamura Gallery
The Bunkamura Gallery is on the first floor of Bunkamura, a concert hall, museum and arthouse movie theater located in Shibuya. It is unique in that one wall is entirely made of glass that allows visitors to Bunkamura's lounge just outside to be able to enjoy art while sipping tea in an open, airy environment.
A: 2-24-1 Dogenzaka, Shibuya-ku, Tokyo
W: https://www.bunkamura.co.jp/english/gallery/
---
Mizuma Art Gallery
Opened in Tokyo in 1994 by executive director Sueo Mizuma. The gallery introduces to the international art scene mainly Japanese and Asian artists with a unique sensibility unrestricted by the styles of the moment.
A: 2F Kagura Bldg., 3-13 Ichigayatamachi Shinjuku-ku, Tokyo
W: https://mizuma-art.co.jp/en/
---
NANZUKA
A: 3-30-10, Jingumae Shibuya-Ku, Tokyo
W: https://nanzuka.com/en
---
Ota Fine Arts
Ota Fine Arts was founded in Tokyo in 1994. It defines itself as a pioneer of contemporary art in Japan. Since its establishment, it has promoted various Japanese artists, including the internationally acclaimed Yayoi Kusama, and has expanded the variety of its artists and their work.
A: Piramide Bldg. 3F, 6-6-9 Roppongi, Minatoku, Tokyo
W: https://www.otafinearts.com/
---
Perrotin
At the age of 21, Emmanuel Perrotin started his own gallery. To help them complete their ambitious projects, he has collaborated extensively with the artists on his roster, some for more than 25 years. Seven cities: Paris, Hong Kong, New York, Seoul, Tokyo, Shanghai, and Dubai are home to Perrotin galleries.
A: Piramide Building 1F, 6-6-9 Roppongi, Minato-ku, Tokyo
W: https://www.perrotin.com/
---
Taka Ishii Gallery
A: Complex665 3F, 6-5-24 Roppongi, Minato-ku, Tokyo
W: https://www.takaishiigallery.com/en/
---
Take Ninagawa
A: 2-12-4-1F, HigashiAzabu, Minato-ku, Tokyo
W: https://www.takeninagawa.com/en/
---
Tokyo Station Gallery
The Tokyo Station Gallery is an art museum that has been located in the Marunouchi Station Building of Tokyo Station since 1988.
A: 1-9-1 Marunouchi, Chiyoda-ku, Tokyo (Marunouchi North Exit)
W: https://www.ejrcf.or.jp/gallery/english/
---
Tomio Koyama Gallery
The Tomio Koyama Gallery features paintings, installations, photographs, and drawings by its 50 member artists. Its focus is on modern and contemporary art and is constantly featuring new work so it's worth revisiting on a regular basis. Find it in Kiyosumi, about halfway between Harajuku and Yoyogi stations on the Yamanote line.
A: Complex665 2F, 6-5-24, Roppongi, Minato-ku, Tokyo
W: http://tomiokoyamagallery.com/en/
---
More Museums, Exhibitions and Japanese Gardens in Tokyo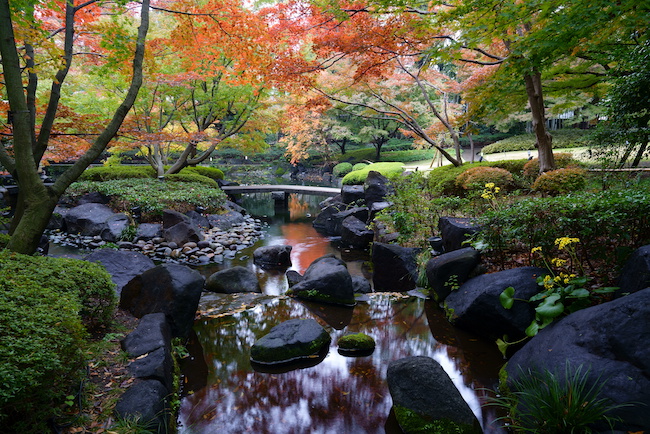 When it comes to museums in Tokyo, the sheer number of choices can be overwhelming. Before your head starts spinning, just take a deep breath and try planning one weekend at a time—those museums aren't going anywhere. Whichever museum you choose first, the important thing is to get out there and appreciate some art!
There are more museums in Tokyo, please refer to Tokyo Art Exhibitions, History Museums and Science Museums in Tokyo. 
If you would like to add variety into day off visiting museums, check out some of Tokyo's beautiful cultural gardens or browse our amusement & recreation page for more ideas!
Listings of popular and luxurious rental apartments, condominiums, and houses designed with expats in mind.
Listings of apartments, condominiums, and houses available for purchase in Tokyo.