8 Best Museums in Tokyo: Art, Science, Swords and Beyond
Poste date: Wednesday, January 31, 2018
If you are a fan of museums - be it for art, science or nature - or are keen to get to know more about Japanese culture, Tokyo is the right place to be. Japan's capital has a plethora of excellent museums (and of course - ladies especially take note - museum cafes). Whether you crave a day of intellectual enrichment, yearn to keep the kids entertained for an afternoon, or are simply looking for a fulfilling way to ride out a few hours of bad weather, none our 8 best museums in Tokyo will disappoint.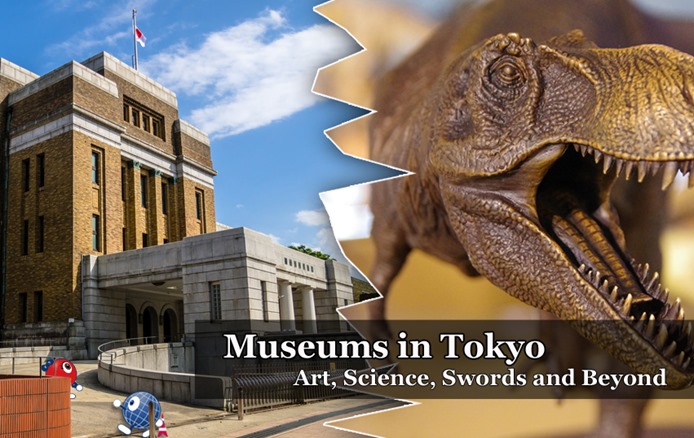 The Best Museums in Tokyo: 8 Great City Treasures
The Edo-Tokyo Museum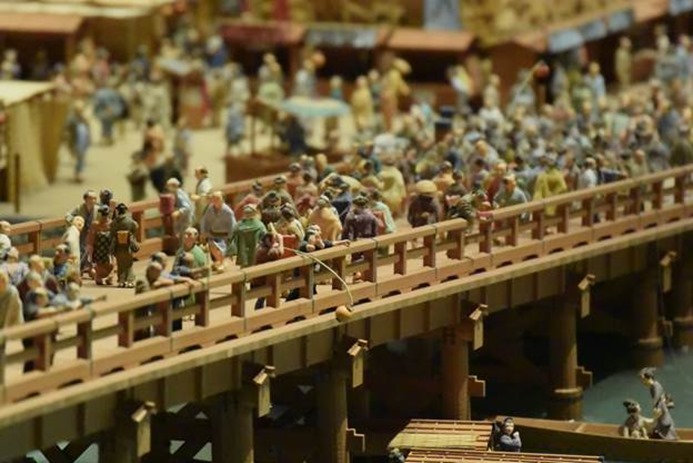 Aptly located in the shitamachi (old downtown area) of Tokyo, the Edo-Tokyo Museum is highly recommended for people new to Japan or Tokyo. Within the museum is a life-sized replica of the Nihonbashi Bridge, also a great spot for selfies. At the end of the bridge you will find many intricate dioramas of life during the Edo or Tokugawa era. There are also lifelike scale dioramas with homes showing how people lived, worked, and played during seasonal festivals. The displays go on to depict the progression of history into the Meiji Restoration and Japan's transition into the modern era from Samurai times. Together with a visit to Ryogoku, the surrounding neighborhood where you can see a sumo match or just walk around the nostalgic streets, this is undoubtedly one of the must-see museums in Tokyo.
Admission charge: Yes
http://www.edo-tokyo-museum.or.jp/en/
---
The Tokyo National Museum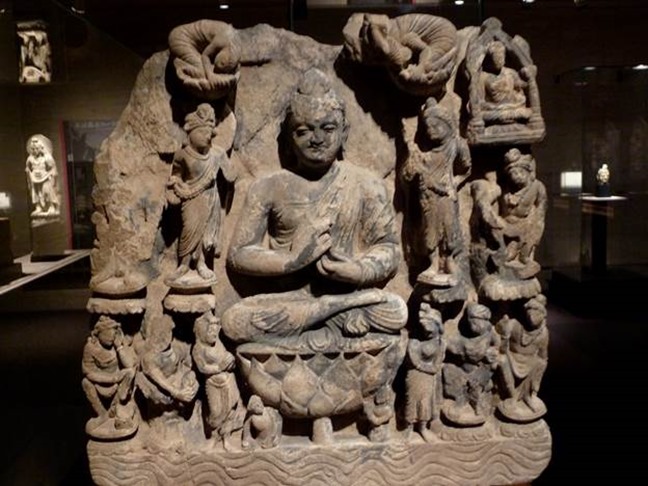 This is Japan's oldest national museum and houses the largest collection of art in Japan, with over 110,000 objects such as art works, archeological finds, books, photographs and more. Among the artifacts housed here are 87 Japanese National Treasures and 610 important cultural properties. Here you will find various special exhibitions being held at the same time, as well as events, lectures, and symposiums covering topics from washi (Japanese paper) to Zen art. In short, there is bound to be something to pique or stir your interest. Conveniently located within the spacious Ueno Park, this museum houses two restaurants, a coffee shop, and a souvenir shop where you can get a unique take-home gift with a touch of culture and history.
Admission charge: Yes
http://www.tnm.jp/?lang=en
---
The National Museum of Nature and Science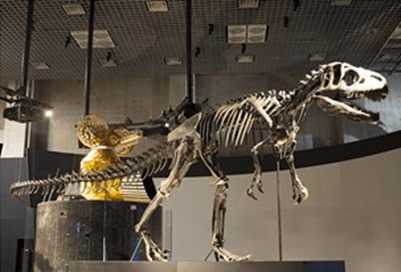 Also located in Ueno Park, this museum is sure to fascinate the kids with its displays of Japanese indigenous creatures, including dinosaur skeletons and giant bugs. They also teach visitors about the tools, instruments, and techniques used by the Japanese to observe nature around them. There is also a permanent exhibit on how the first inhabitants of the Japanese islands settled and lived with their surrounding nature. The museum exhibits lead up to modern times and expound modern discoveries. If all that walking around the various exhibition halls starts to take its toll, there are large-screen video presentations on the science of the earth. The museum also has an exploration area playground for families with children from 4 to 6 years of age. A great place for a day of family edutainment!
Admission charge: Yes
http://www.kahaku.go.jp/english/index.php
---
Miraikan/National Museum of Emerging Science and Innovation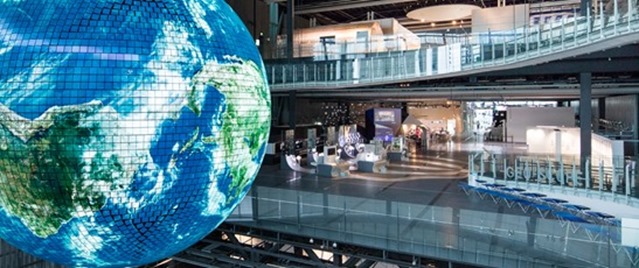 "Mirai" means the future, and the Miraikan displays just that - what the future of Japan and the world may look like with scientific developments on earth, within the solar system and in space at large. Here you can see fascinating humanoid robot demonstrations, watch short documentaries in a dome theatre, or take part in science experiments. For younger children, there is also a "curiosity field," an exhibit where parents can enter with their young children and enjoy interactive activities that are designed to stimulate one's curiosity. What's more, "Science Communicators" are on hand to explain the wonders--helping to make this one of the best Tokyo museums in which to learn about our world.
Admission charge: Yes
https://www.miraikan.jst.go.jp/en/
---
Shunkaen Bonsai Museum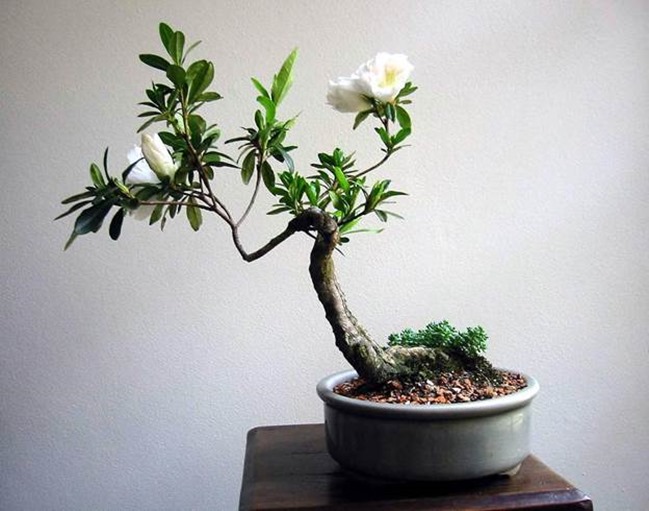 For fans of bonsai, or the art of cultivating miniature trees in a pot, the Shunkaen Bonsai Museum is not to be missed. Even if you know nothing about bonsai, here you can try your hand at growing one at a bonsai class taught by Kunio Kobayashi, an award-winning professional bonsai artist who runs the museum and has taught international students throughout his 30-year career. Classes range from short-term experience classes to weekly or a month-long apprenticeship class. Learn about the beauty of bonsai and you may find yourself growing one at home after a visit to this privately-run Tokyo museum.
Admission charge: Yes
http://www.kunio-kobayashi.com/english/index.html
---
Japanese Sword Museum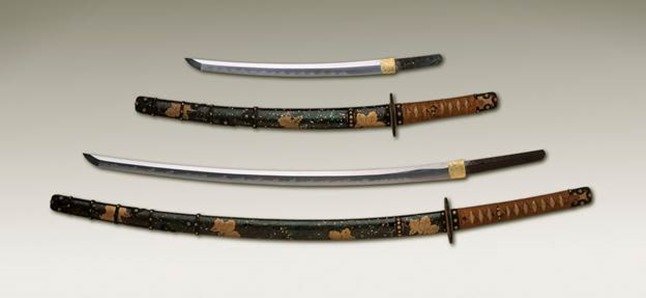 If you are interested in Japanese sword-making techniques, the evolution of Japanese swords throughout history, or are simply in love with the Japanese katana, then the Japanese Sword Museum is the place for you. The Japanese Sword Museum will take you through the history of the Japanese sword from past to present. It houses 152 items, including National Treasures that were made by master swordsmiths. You can also view samurai armor here and other weapons used by the samurai warrior, as well as the works of famous swordsmiths from the Heian to Edo era (or from A.D.782 - 1867). There are also 1,500 artifacts related to swords on display.
Admission charge: Yes
http://www.touken.or.jp/english/index.html
---
Edo-Tokyo Tatemono En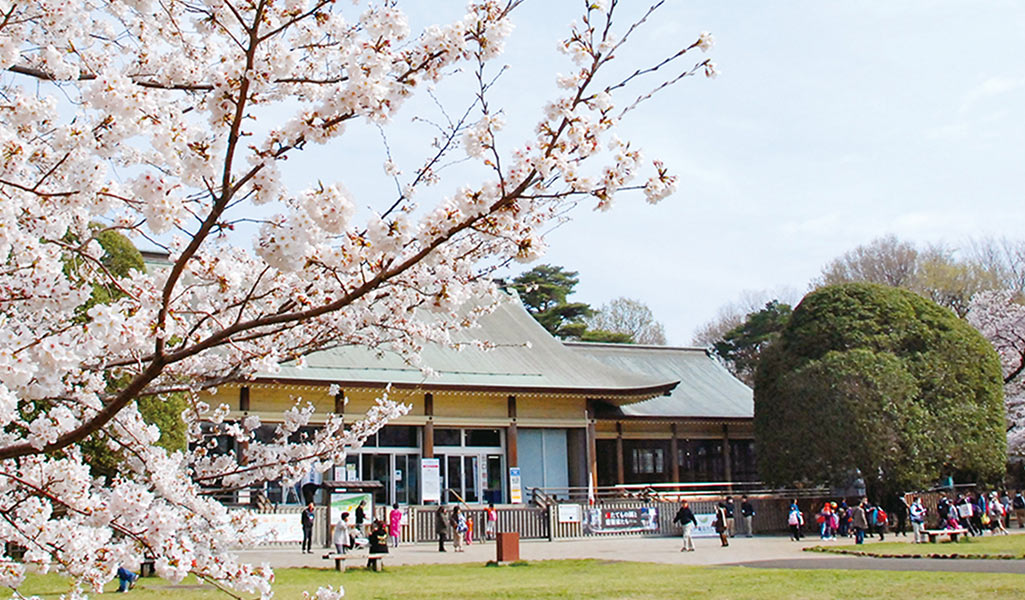 As far back as the Edo period, Tokyo has been losing many valuable historical buildings due fires, floods, earthquakes, and warfare. Today, the city's remaining cultural architecture continues to be eroded due to social and economic changes within the country. Starting in 1993, the Tokyo Metropolitan Government established a seven-hectare Edo-Tokyo Open-air Architectural Museum as part of the Edo-Tokyo Museum. This museum aims to relocate, reconstruct, preserve, and exhibit historical buildings of great cultural value–that were impossible to preserve in their original locations–for future generations.
Admission charge: Yes
https://www.tatemonoen.jp/english/
---
Ghibli Museum
If you're a fan of Studio Ghibli (Princess Mononoke, Spirited Away, and more) than a visit to Ghibli Museum is a must for your to do list. The museum is located at a little over a 15min walk from Mitaka Station beside Inokashira Park in Kichijoji. Spend time viewing some of Studio Ghibli's most famouse works, visiting Miyazaki's workshop, and watch an exclusive short cartoon that can only be seen at the museum.
Please keep in mind that tickets Cannot be purchased at the museum. All tickets must be purchased in advance. For those living in Japan, tickets can only be purchased at a Lawson convenience store kiosk. Tickets go on sale on the 10th of each month for the following month. The website provides an English instructional guide on how to purchase tickets.
Admission charge: Yes
http://www.ghibli-museum.jp/en/
---
The Best Museums in Tokyo Include Smaller Galleries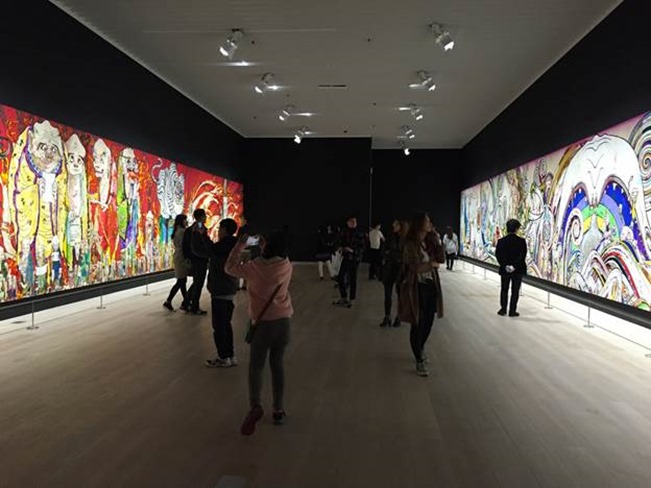 Other than the Hoki Museum, there are also plenty of smaller scale galleries for a quick art fix. For those who are looking for a more serious art infusion, look no further than the Art Triangle of Roppongi-Minato-Azau-Juban for art to suit all tastes. The best Tokyo museums run the gamut from art to science to bonsai and swords, diverse enough offerings to satisfy your intellectual craving or need for a fulfilling family outing--all at affordable prices, of course.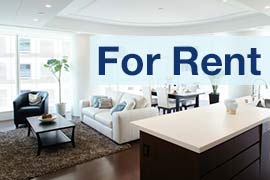 Listings of popular and luxurious rental apartments, condominiums, and houses designed with expats in mind.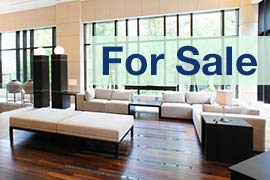 Listings of apartments, condominiums, and houses available for purchase in Tokyo.