Science Museums in Tokyo
Poste date: Tuesday, September 6, 2022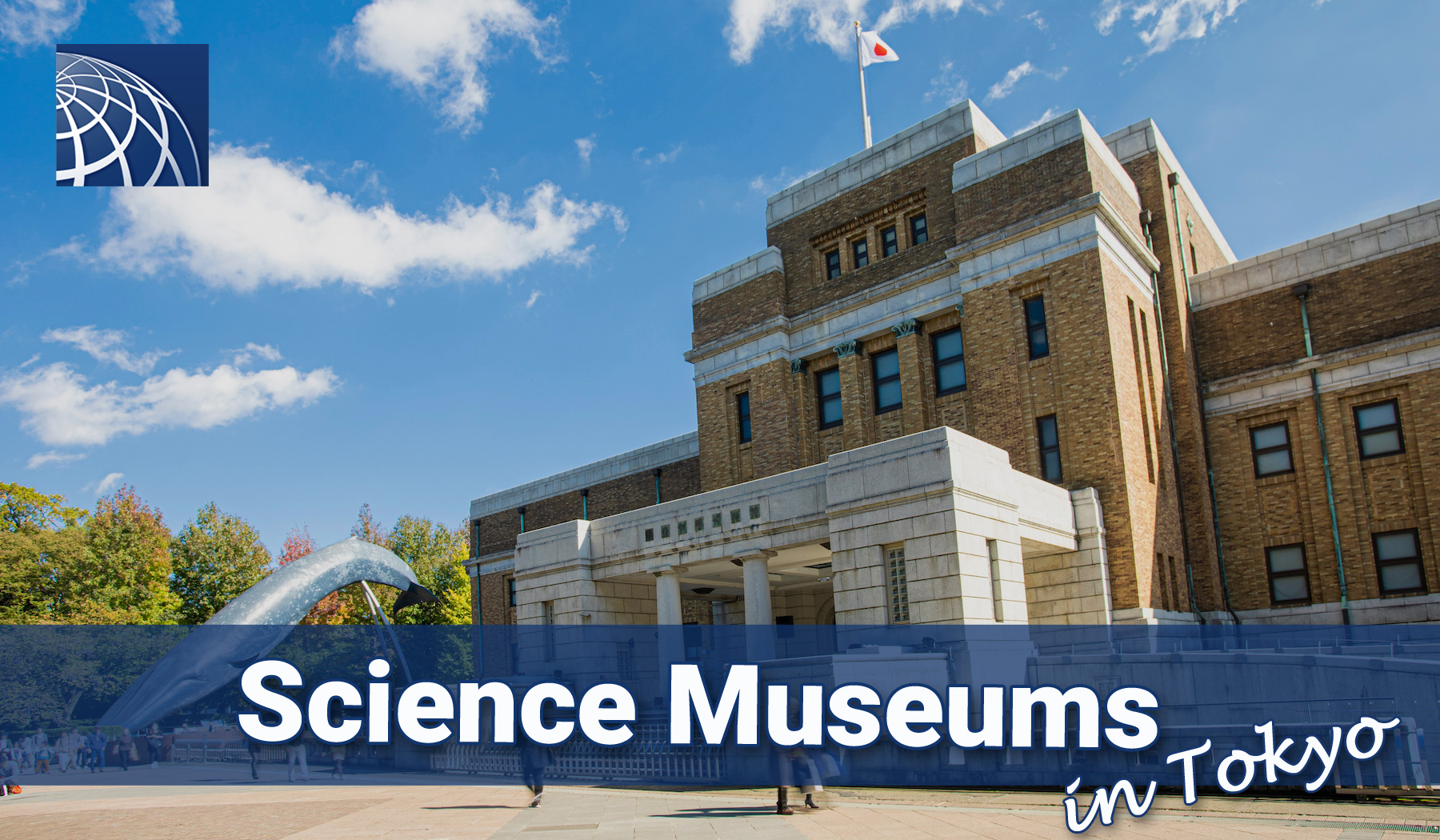 Museums are very useful if you would like to spend a day satisfying your intellectual curiosity, enjoy an afternoon with your children, or spend some quality time to weather inclement weather. Here are some of the best science-related museums in Tokyo.
Science Museums in Tokyo
1. Fire Museum

About 8,000 reference materials, including documents and artifacts from history, are kept in the museum by the Tokyo Fire Department Firefighting and Disaster Prevention Reference Center. The museum's displays concentrate on authentic items, including woodblock prints, books, manuscripts, and firefighting gear from the Edo period as well as water pumps, uniforms, and equipment utilized in firefighting operations from the Meiji era to the present.
A: 3-10 Yotsuya, Shinjuku-ku, Tokyo
https://www.tfd.metro.tokyo.lg.jp/eng/e_museum.html
---
2. Life Safety Learning Center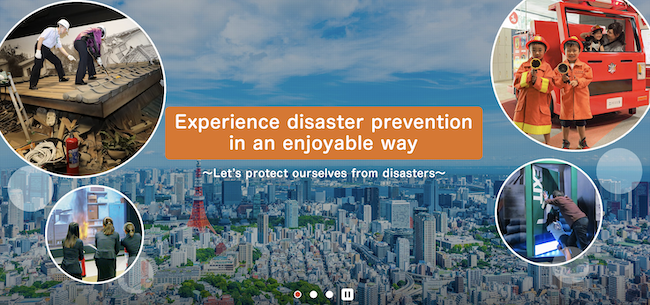 The Life Safety Learning Center is an interactive facility created to help all Tokyo citizens live safer lives by enabling visitors to gain knowledge and skills for disaster preparedness while having fun while participating in earthquake simulations, initial firefighting and emergency first aid drills, and learning the fundamentals for avoiding smoke inhalation.
In order to improve the effectiveness of these training and education initiatives, these experiences have also been incorporated into fire/disaster drills conducted by town and community associations as well as disaster preparedness instruction for students in schools and new employees in businesses.
A: 2-37-8 Nishiikebukuro, Toshima-ku, Tokyo
https://tokyo-bskan.jp/en/
---
3. Meteorological Science Museum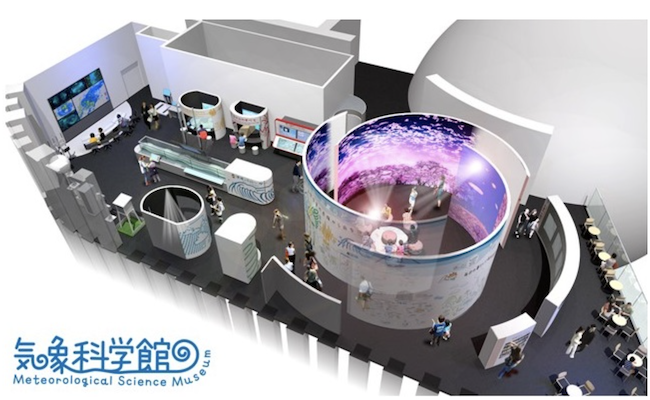 The Meteorological Science Museum is equipped with instruments for observing weather and earthquakes, a theatre for experiencing Japan's natural environment, and equipment for learning about disaster prevention. No advance booking is required to visit the museum.
A: Meteorological Office 2F, 3-6-9 Toranomon, Minato-ku, Tokyo 
https://www.jma.go.jp/jma/indexe.html
https://www.jma.go.jp/jma/kishou/intro/kagakukan.html (JP)

---
4. Minato Science Museum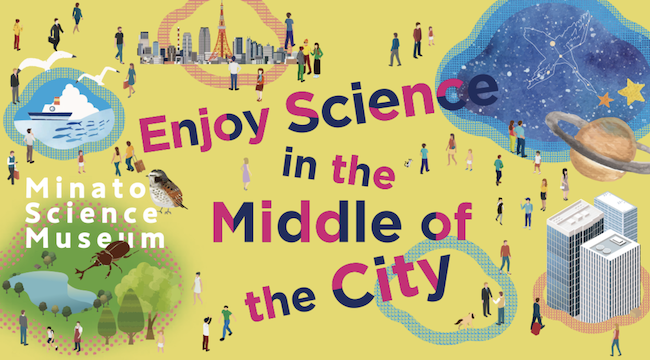 The concept of the permanent exhibition area is the discovery and exploration of "science in the city". Children and adults alike can enjoy the experience of science through hands-on learning. In addition, there is a space equipped with hands-on facilities for science experiments and crafts to support learning at school, a planetarium hall and the Japan Meteorological Agency's Meteorological Science Centre.
A: 3-6-9 Toranomon, Minato-ku Tokyo
https://minato-kagaku.tokyo/english/
---
5. Miraikan/National Museum of Emerging Science and Innovation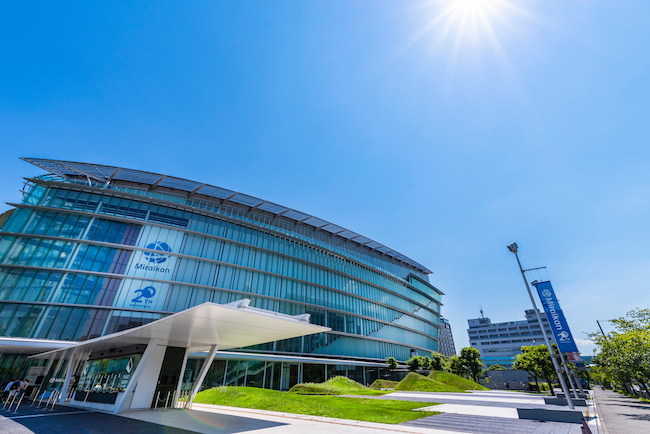 "Mirai" means the future, and the Miraikan displays just that - what the future of Japan and the world may look like with scientific developments on earth, within the solar system and in space at large. Here you can see fascinating humanoid robot demonstrations, watch short documentaries in a dome theatre, or take part in science experiments. For younger children, there is also a "curiosity field," an exhibit where parents can enter with their young children and enjoy interactive activities that are designed to stimulate one's curiosity.
What's more, "Science Communicators" are on hand to explain the wonders--helping to make this one of the best Tokyo museums in which to learn about our world.
A: 2-3-6 Aomi, Koto-ku, Tokyo
https://www.miraikan.jst.go.jp/en/
---
6. National Museum of Nature and Science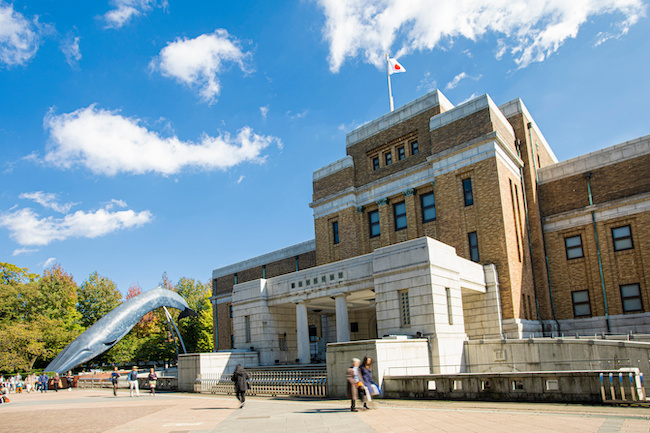 Located in Ueno Park, this museum is sure to fascinate the kids with its displays of Japanese indigenous creatures, including dinosaur skeletons and giant bugs. They also teach visitors about the tools, instruments, and techniques used by the Japanese to observe nature around them. There is also a permanent exhibit on how the first inhabitants of the Japanese islands settled and lived with their surrounding nature.
The museum exhibits lead up to modern times and expound modern discoveries. If all that walking around the various exhibition halls starts to take its toll, there are large-screen video presentations on the science of the earth. The museum also has an exploration area playground for families with children. A great place for a day of family edutainment!
A: 7-20 Uenokoen, Taito-ku, Tokyo
https://www.kahaku.go.jp/english/
---
7. Panasonic Center Tokyo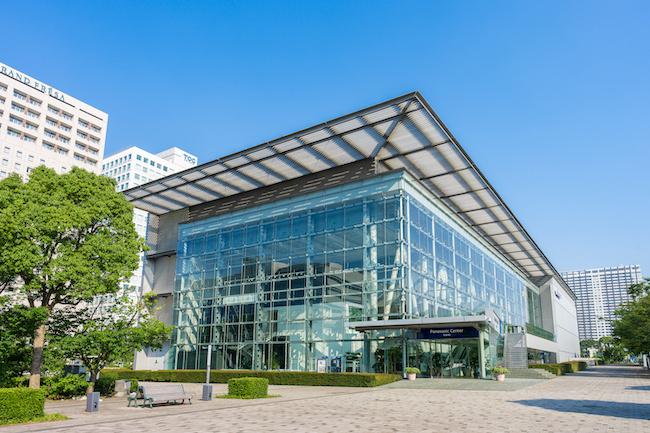 The Panasonic Center serves as a vehicle for communications, receiving opinions and requests directly from customers while presenting actual initiatives and solutions, with the goal of enriching people's lives at home and at work and moving society forward.
A: 3-5-1 Ariake, Koto-ku, Tokyo
https://holdings.panasonic/global/corporate/center-tokyo/akerue.html
---
8. Police Museum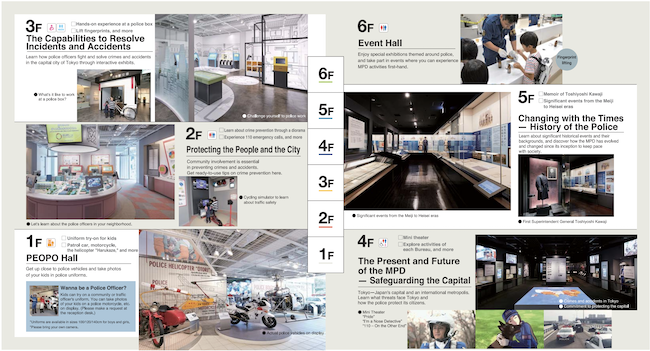 The Police Museum is a museum where visitors can come, see, learn and experience, displaying historical documents from the beginnings of the Japanese police to the present day and introducing the activities of the current Metropolitan Police Department. The museum exhibits materials related to the founder of the Metropolitan Police Department, the Great Superintendent Kawaji, as well as materials related to incidents from the early days of the department and the evolution of uniforms and other equipment, and also introduces police officers working in various fields of policing.
To attract the interest of children, animated films and display equipment that simulate the work of police officers have been introduced, allowing them to learn about police activities in a fun way. The museum's main exhibitions are displayed in English so that visitors from abroad can learn more about the Metropolitan Police Service. You can also see the Virtual Tour from here.
A: 3-5-1 Kyobashi, Chuo-ku, Tokyo
https://www.keishicho.metro.tokyo.lg.jp
---
9. Science Museum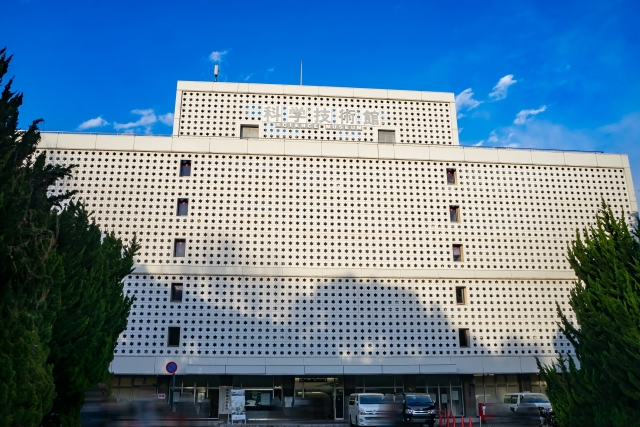 Visitors range from children to adults, but the majority of visitors are young age. A recent trend is that more and more families and friends are visiting the museum together. Many of the exhibits are hands-on, so that visitors can enjoy looking at and touching the exhibits while deepening their interest in science and technology.
A: 2-1 Kitanomaru-koen, Chiyoda-ku, Tokyo
https://www.jsf.or.jp/en/
---
10. TEPIA Advanced Technology Gallery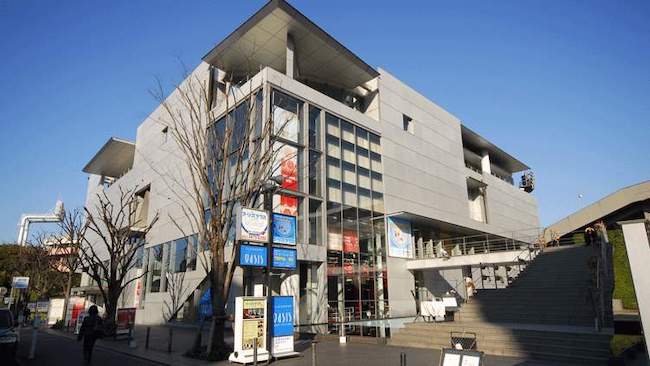 People of all ages can visit this exhibition to explore cutting-edge technology, from young children to senior individuals. The most recent innovations in robotics, telecommunications, health and medicine, environmental and energy sciences, and other fields are on display in this gallery, which introduces visitors to items and technologies crucial to daily life.
Every year in March, the museum closes for a month to refresh its displays, so there is always cutting-edge technology on display.
A: 2-8-44 Kita-aoyama, Minato-ku,Tokyo
https://visit-minato-city.tokyo/en/places/544
---
11. TeNQ Space Museum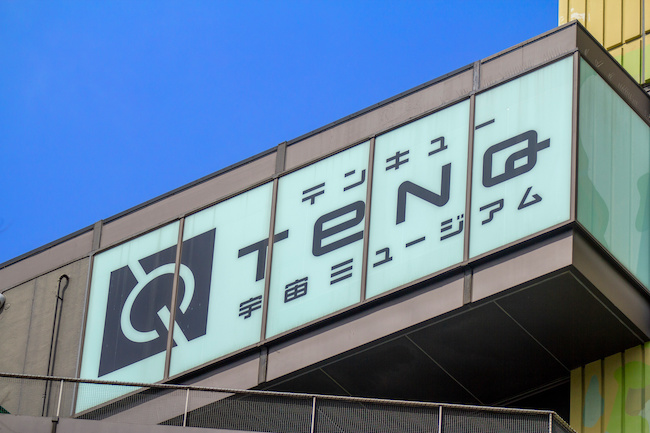 An entertainment museum where you can enjoy a mind-blowing starry sky, overwhelming space, cutting-edge science and space-inspired culture. 
A: Tokyo Dome City Yellow Building 6F, 1-3-61 Koraku, Bunkyo-ku, Tokyo
https://www.tokyo-dome.co.jp/tourists/tenq/pdf/tenq_pamphlet.pdf (EN)
https://www.tokyo-dome.co.jp/tenq/ (JP)
---
12. Tokyo Metro Museum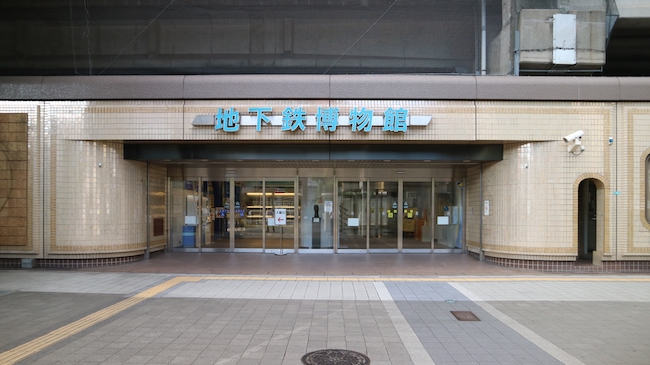 Tokyo Metro Museum was created in the hope that many people, especially elementary and junior high school students and other young people, will gain a better understanding of the underground system. It is a participatory museum where visitors can learn about everything from the history of the underground to new technologies by 'seeing, touching and moving'.
A: 6-3-1, Higashi-kasai, Edogawa-ku, Tokyo
https://www.chikahaku.jp/en/
---
13. Tokyo Water Science Museum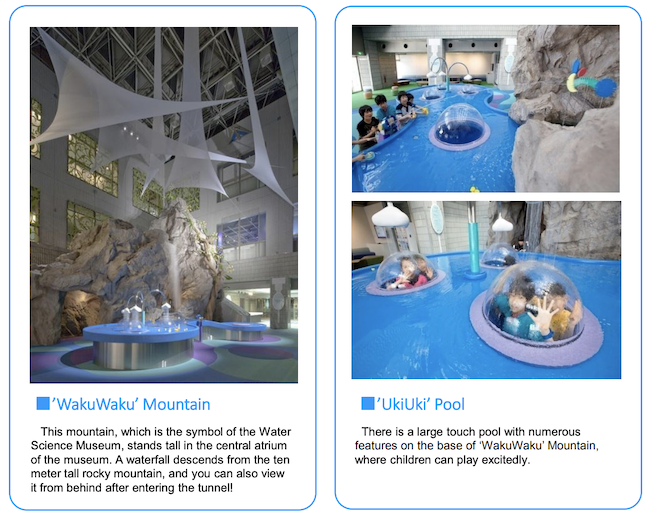 When you turn on the tap, water always comes out. Have you ever wondered where on earth this water comes from, where it flows and how it gets to us? This hands-on museum introduces the wonders and importance of water from a scientific perspective and deepens interest in water and waterworks.
A: 3-1-8 Ariake, Koto-ku, Tokyo
https://www.mizunokagaku.jp/pdf/museum_guide_e.pdf (EN)
https://www.mizunokagaku.jp/ (JP)
---
Art Museums in Tokyo Include Smaller Galleries
There are also plenty of art museums and galleries. The best Tokyo museums run the gamut from art to science to bonsai and swords, diverse enough offerings to satisfy your intellectual craving or need for a fulfilling family outing, all at affordable prices, of course. There are also science museums and history museums in Tokyo.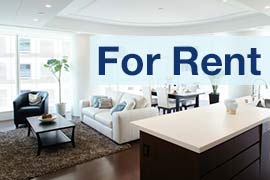 Listings of popular and luxurious rental apartments, condominiums, and houses designed with expats in mind.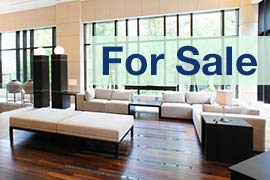 Listings of apartments, condominiums, and houses available for purchase in Tokyo.