Places for Children in Tokyo - Amusement Parks, Zoo, Aquariums, Cafes, etc.
Poste date: Tuesday, July 23, 2019
If your apartment or house is in Tokyo and you're looking for places of interest to take your children, then you will find lots of great options.  Given that it's the biggest metropolitan area in Japan, Tokyo is dotted with lots of great parks, amusement parks, zoos, and other kid-friendly places for you and your kids to spend a day or an afternoon.   If you aren't sure where the nearest park or playground is to your residence in Tokyo, you should ask your neighbors or building management for directions.
If you're looking for something more than a park or playground, Tokyo has both educational and pure entertainment choices for those days when you and your kids want to enjoy an afternoon away from your apartment and neighborhood.
Below is a list full of places for you to consider when planning a day out with your children.
Educational Options
Kidzania Tokyo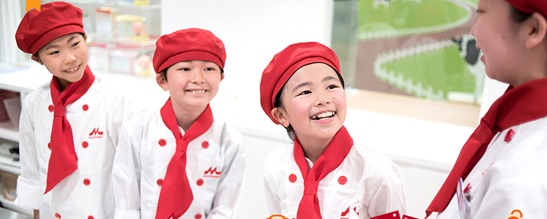 Kidzania is a kid city over 80 pavilions where kids can experience real life. They can do different "jobs" to earn KidZos that can be spent at stores in Kidzania or even deposited in a bank. There is no end of what children will learn here.
---
Miraikan Museum of Emerging Science and Innovation Details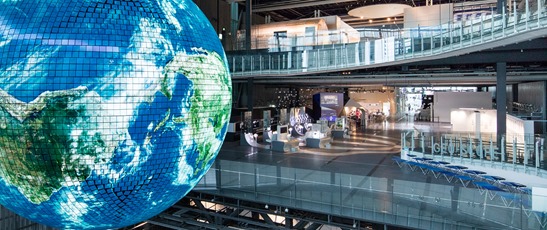 Miraikan (The National Museum of Emerging Science and Innovation) is a place that teaches you how things happen in the world we live today.
---
National Museum of Nature and Science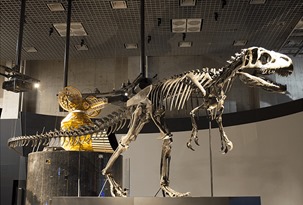 Permanent exhibits at National Museum of Nature and Science include the evolution of living things including a display of dinosaur skeletons, the flora and fauna of Japan including rice and the influence of rice cultivation on technology, the peoples of Japan throughout history including the Jomon and Yayoi civilizations, the Ainu and Ryukyuans, the geology of Japan and the solar system. You can also learn about the history of the human habitation of Japan at the museum.
---
Sony ExploraScience

Sony Explora Science is a hands-on science hall that tells a story to explain the link between the newest technology and basic science and principles.
---
MY GYM

All classes are taught by native English speaking "Players" or instructors. Your children will enjoy moving their bodies, whilst developing their communication skills as well! The compact space in Japan may limit children to play freely outside. Thus, many are forced to play indoors, having limited opportunities to move their bodies. My Gym lets your children move freely and exercise.
---
Amusement Parks / Theme Parks / Entertainment Farm
Tokyo Dome City

Tokyo Dome City is a large entertainment complex with many attractions suitable for children. There are several different areas to enjoy with lots of rides and other activities that can occupy kids all day long.
ASOBono!
Children up to age 6 can enjoy this large indoor playground in Tokyo located in Tokyo Dome City. Babies who are 0-25 months have their own play area where they can be safe. Taking your kids to ASOBono is a wonderful idea on a rainy day!
Website : www.tokyo-dome.co.jp/e/amusement_facilities/
---
Sanrio Puroland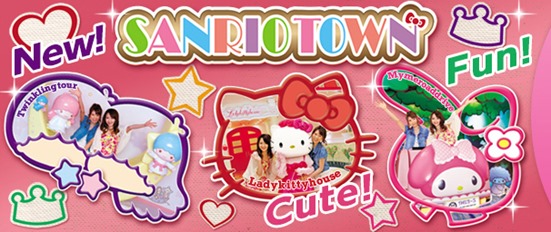 Sanrio Puroland is a wonderland of all things Sanrio (the makers of Hello Kitty). Your children can enjoy boat rides, plays and other performances, and shopping for Sanrio merchandise, among other options.
---
Ghibli Museum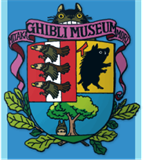 Ghibli Museum is all about the magical films of Hayao Miyazaki. It is so popular that tickets can only be purchased in advance. See here for how to do so.
---
Mother Farm

Mother Farm is located in Kano-san, Chiba prefecture on the Boso Peninsula. This is the most famous entertainment farm.
---
Pu-Chu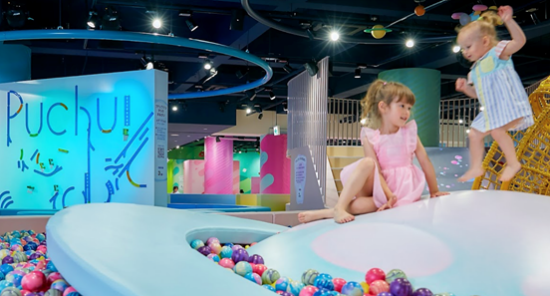 PuChu! is an indoor kids theme park which has images of the universe. The concept is to play with the three essential "senses," "sensitivity," and "intelligence" which is essential to children living in a new era.
---
Zoo
Ueno Zoo

Ueno Zoo is the oldest zoo in Japan, having been founded in 1882. It has a large variety of animals as well as a petting zoo where children can enjoy getting up close to all sort of friendly creatures.
---
Yokohama Zoological Gardens (Zoorasia)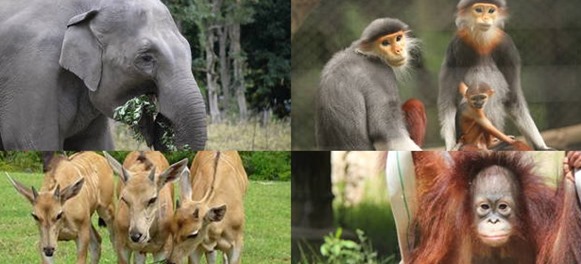 This is a home to some very rare animals, such as the okapi and Rothschild's mynah, which are kept in only a few zoos worldwide. Measuring approximately 53 hectares, Zoorasia is one of the Japan's largest scale zoos. There are 1500 animals here, made up of over 150 different varieties, arranged according to climate zones in which they normally live.
---
Aquariums
Shinagawa Aquarium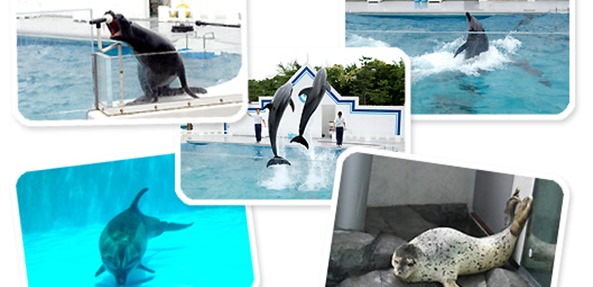 The Shinagawa Aquarium is one of Tokyo's best aquariums with all sorts of marine life on display for your children to marvel at. It has regular dolphin and sea lion shows that are not to be missed.
---
Tokyo Sea Life Park Aquarium (Kasai Rinkai Suizokuen)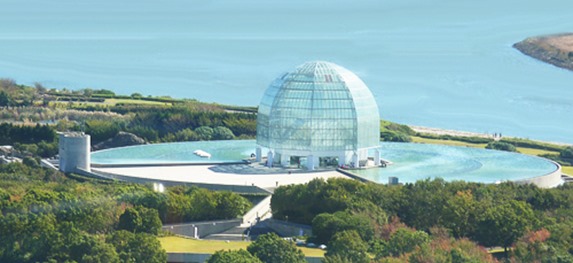 A huge donut-shaped tank (2,200t) is installed at Tokyo Sea Life Park where bluefin tunas swim around freely. The sea of the World, Life of the Deep Sea, Life on the Shoreline, the Sea of Tokyo, and Life in Freshwater are some of the exhibit sections. At this aquarium, you can also see penguins, auks, and puffins.
---
AQUA PARK SHINAGAWA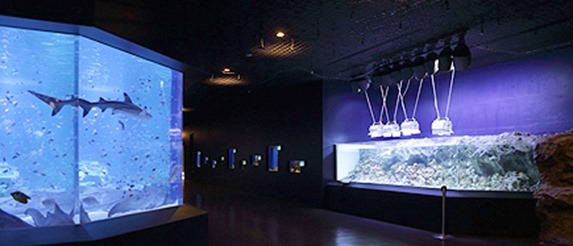 Take a walk around the relaxing area created by bobbing jellyfish, sounds and lights. Enjoy the colorful tropical fish and the unique creatures that change depending on the exhibit theme. You can also watch rare sawfish and manta rays gracefully dancing from the romantic underwater tunnel.
---
Toys / Toy Museum
Tokyo Toy Museum

Toy Communication Museum - Play with toys, join workshops, enjoy exhibitions, or just walk around.
---
LEGOLAND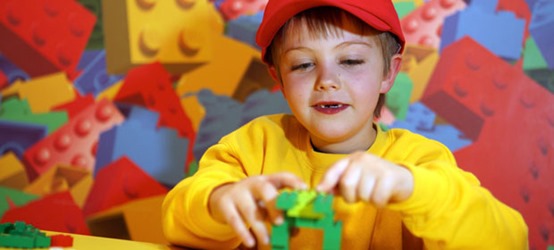 Explore educational activities and kids attractions inside the biggest box of LEGO® at LEGOLAND® Discovery Center Tokyo.
---
HAKUHINKAN TOY PARK Ginza Shop

From the underground floor to the 4th floor, this Toy shop is packed with almost 50,000 toys. Games, variety goods, stuffed animals, music boxes, educational toys, plastic models, and character goods are available for purchase. The shop is also a popular destination for foreigners.
---
Books / Library / Cafe
International Library of Children's Literature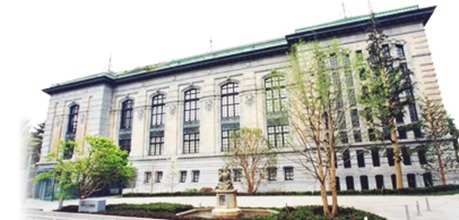 On-Site reading, copying, and reference for children's books and related materials are available.
---
Tsutaya Tokyo Roppongi

1F is Book & Cafe floor of open counter among books. Approximately 45,000 magazines selected carefully from inside and outside the country. At first, Roppongi Tsutaya seems like a space for only adults. But kid's space is available in the back of the store to the left on the ground floor. You can enjoy your reading while your children enjoy picture books and colorful toys on the kid's table.
---
Crayonhouse

Organic Specialty Shop and Picture Books & Wooden Toys Specialty Shop
---
PICNIC CAFÉ WANGAN ZooAdventure

This indoor adventure park in Tokyo, located in what used to be a Kachidoki warehouse along the Sumida River, is a great option for hot and humid summer days when you don't feel like sweating it out in the sun. This family entertainment facility offers plenty of mazes and a huge ball pool that kids will love crawling through and jumping in, as well as an animal-themed cafe with a life-sized giraffe and other stuffed toys such as a zebra and more, giving the sense of a "zoo" adventure indoors.
---
KID's BOOKS

English Children's books and teaching materials are available here. Kid's books is an online book store. If you would like to visit the store, please call and make an appointment.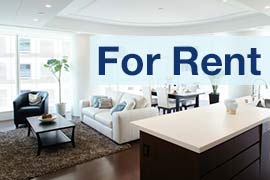 Listings of popular and luxurious rental apartments, condominiums, and houses designed with expats in mind.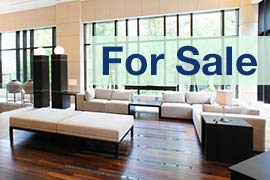 Listings of apartments, condominiums, and houses available for purchase in Tokyo.