Places for Children in Tokyo - Amusement Parks, Zoo, Aquariums, Cafes, etc.
Poste date: Tuesday, June 8, 2021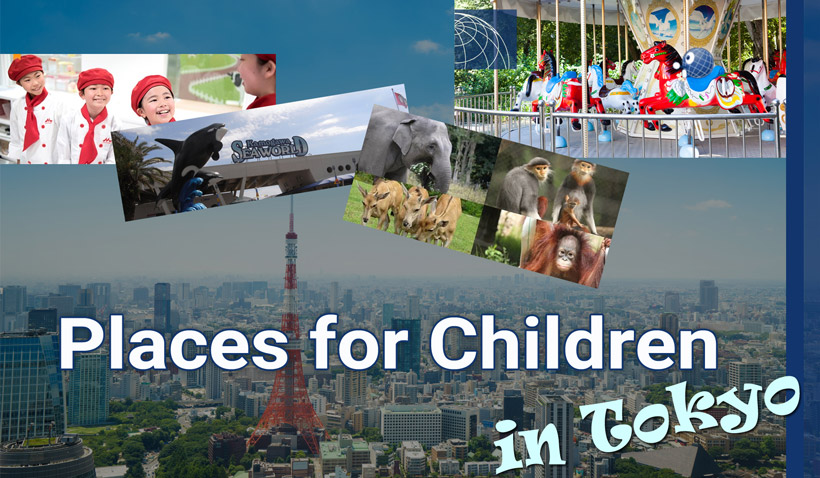 In the ever-bustling city of Tokyo, there's no end of options for a family day out — from educational exhibits to amusement parks and outdoor fun. Whether you're planning on a quick afternoon activity or a full day trip, you will find a wide variety of family-friendly experiences for you to enjoy with your kids. Here's a list of destinations in and around Tokyo that will appeal to adults and children alike.
Educational Options
Kidzania Tokyo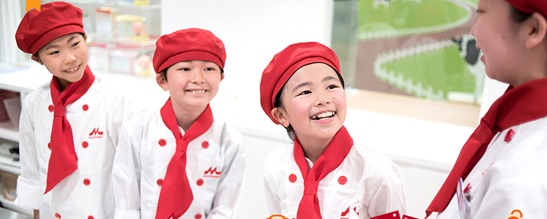 Kidzania is a kid city over 80 pavilions where kids can experience real life. They can do different "jobs" to earn KidZos that can be spent at stores in Kidzania or even deposited in a bank. There is no end of what children will learn here.
---
Miraikan Museum of Emerging Science and Innovation Details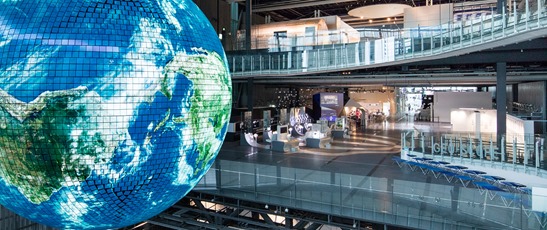 Miraikan (The National Museum of Emerging Science and Innovation) is a place that teaches you how things happen in the world we live today.
---
National Museum of Nature and Science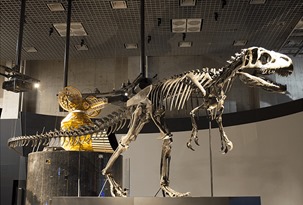 Permanent exhibits at National Museum of Nature and Science include the evolution of living things including a display of dinosaur skeletons, the flora and fauna of Japan including rice and the influence of rice cultivation on technology, the peoples of Japan throughout history including the Jomon and Yayoi civilizations, the Ainu and Ryukyuans, the geology of Japan and the solar system. You can also learn about the history of the human habitation of Japan at the museum.
---
MY GYM

All classes are taught by native English speaking "Players" or instructors. Your children will enjoy moving their bodies, whilst developing their communication skills as well! The compact space in Japan may limit children to play freely outside. Thus, many are forced to play indoors, having limited opportunities to move their bodies. My Gym lets your children move freely and exercise.
---
Fire Museum

Learn all about the history of firefighting and disaster prevention in Japan at the Yotsuya Fire Museum, a free museum run by the Tokyo Fire Department. Kids can dress up in child-sized firefighter uniforms and let their imaginations run wild as they climb inside of fire trucks and rescue helicopters. Parents will appreciate the museum's collection of vintage emergency vehicles and the panoramic view of the Tokyo skyline from the 10th floor.
---
Tokyo Water Science Museum

The Tokyo Water Science Museum in Ariake is a free museum educating children on how municipal water is supplied to homes throughout Tokyo. Kids can learn all about the water cycle, the purification process, and finally how water travels from processing centers to their home faucet through engaging displays and interactive games.
---
Panasonic Center Tokyo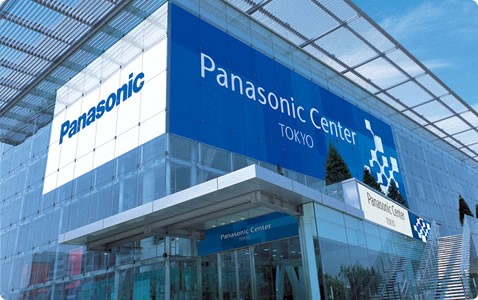 The Panasonic Center in Ariake is an exhibition space where the Panasonic Corporation shares its latest technology and brand communications. It's home to RiSuPia, a museum where children can play hands-on games related to science and mathematics. Their information center also teaches kids about Panasonic's efforts to support the United Nations Sustainable Development Goals in a fun and entertaining way.
---
Tokyo Science Museum

This massive museum from the Japan Science Foundation offers five stories of interactive, educational fun dedicated to science and industrial technology. Kids can explore 20 different galleries, covering everything from how Japanese engineers make buildings earthquake-safe to the science behind soap bubbles. The museum also hosts up to 40 live experiment programs a day.
---
Cupnoodles Museum Yokohama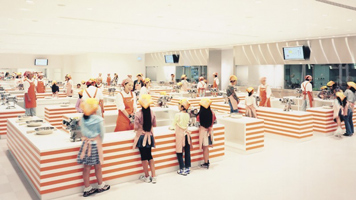 The Cupnoodles Museum in Yokohama is a family-friendly museum dedicated to instant ramen and cup noodles. The museum itself is divided into several major attractions: in the Chicken Ramen Factory you can try your hand at kneading, steaming, and flash frying your own pack of instant ramen. Cupnoodles Park is a children's play area that allows kids to experience the entire manufacturing process from the perspective of the noodles. Don't forget to stop by the My Cupnoodles Factory, where you can choose the soup flavor and toppings and design your own original packaging for your cup noodles to take home as a souvenir.
---
Amusement Parks / Theme Parks / Entertainment Farm
Tokyo Dome City

Tokyo Dome City is a large entertainment complex with many attractions suitable for children. There are several different areas to enjoy with lots of rides and other activities that can occupy kids all day long.
ASOBono!
Children up to age 6 can enjoy this large indoor playground in Tokyo located in Tokyo Dome City. Babies who are 0-25 months have their own play area where they can be safe. Taking your kids to ASOBono is a wonderful idea on a rainy day!
Website : www.tokyo-dome.co.jp/e/amusement_facilities/
---
Sanrio Puroland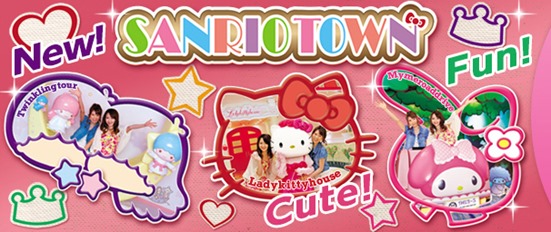 Sanrio Puroland is a wonderland of all things Sanrio (the makers of Hello Kitty). Your children can enjoy boat rides, plays and other performances, and shopping for Sanrio merchandise, among other options.
---
Ghibli Museum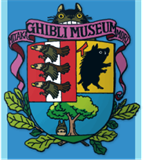 Ghibli Museum is all about the magical films of Hayao Miyazaki. It is so popular that tickets can only be purchased in advance. See here for how to do so.
---
Mother Farm

Mother Farm is located in Kano-san, Chiba prefecture on the Boso Peninsula. This is the most famous entertainment farm.
---
Pu-Chu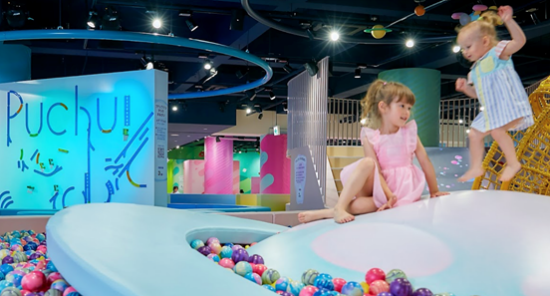 PuChu! is an indoor kids theme park which has images of the universe. The concept is to play with the three essential "senses," "sensitivity," and "intelligence" which is essential to children living in a new era.
---
Kandu Indoor Theme Park, Chiba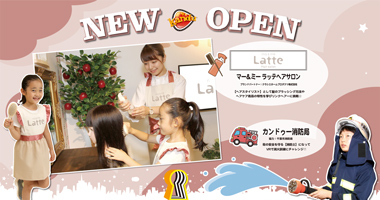 Kandu is an indoor theme park for kids located in the AEON Makuhari Mall in Chiba, where children can experience working in a variety of occupations from airline pilot to weathercaster. Using the electronic system, your child can sign up for a number of jobs where they'll earn Kandu bills, which they can redeem for face painting or spend in the gift shop.
---
Tokyo SummerLand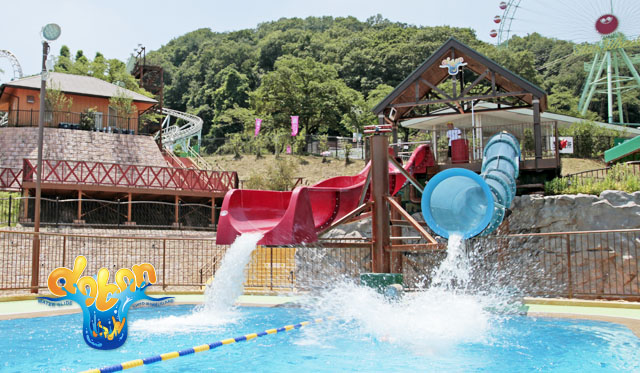 Tokyo Summerland is a massive indoor and outdoor water park located west of Tokyo. Younger children will enjoy the smaller kiddie pools, play areas, and the 650-meter-long lazy river while older kids and teens will want to check out the roller coaster and the massive 40-meter freefall waterslide.
---
Yomiuriland Amusement Park

Yomiuriland Amusement Park, located in western Tokyo, offers traditional attractions like a carousel and carnival games, as well as thrill rides, go karting, and a waterpark during the summer. Their Goodjoba!! area includes "factories" where kids can play while they learn about four of Japan's major manufacturing industries: automotive, food, fashion, and stationery.
---
Sky Circus Sunshine City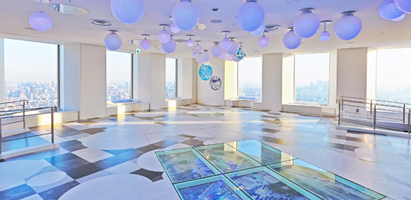 In addition to its 360-panoramic view, Sky Circus Observatory located on the 60th floor of Sunshine City in Ikebukuro offers a number of attractions that older kids will enjoy, including an aerial VR experience and a selfie-friendly kaleidoscope tunnel.
---
Tokyo Trick Art Museum

Take fun and memorable family photos at the Tokyo Trick Art Museum in Odaiba. The museum is home to 3D paintings and optical illusions themed after a ninja mansion, Japanese ghosts and ghouls, and classical art.
---
Anpanman Children's Museum

Younger children will enjoy the Anpanman Children's Museum in Yokohama, dedicated to the Japanese cartoon hero. Play among sets modeled after the animated world, meet Anpanman and his friends, and shop for cute character goods.
---
Fujiko F. Fujio Museum

Another good option for parents with young children, the Fujiko F. Fujio Museum in Kawasaki City is dedicated to the creator of the beloved Japanese character Doraemon.
---
Zoo
Ueno Zoo

Ueno Zoo is the oldest zoo in Japan, having been founded in 1882. It has a large variety of animals as well as a petting zoo where children can enjoy getting up close to all sort of friendly creatures.
---
Yokohama Zoological Gardens (Zoorasia)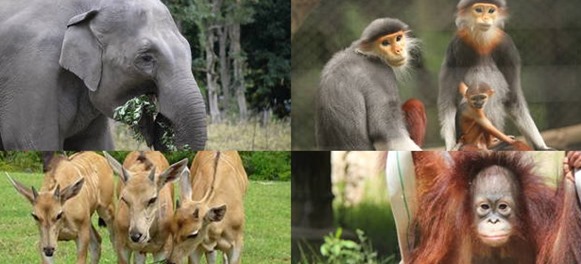 This is a home to some very rare animals, such as the okapi and Rothschild's mynah, which are kept in only a few zoos worldwide. Measuring approximately 53 hectares, Zoorasia is one of the Japan's largest scale zoos. There are 1500 animals here, made up of over 150 different varieties, arranged according to climate zones in which they normally live.
---
Tama Zoo (Hino, Tokyo)

Divided into Asiatic, African, and Australian areas spread over 129 acres, this sprawling zoological park in western Tokyo offers children a chance to encounter animals in a more natural setting. If you're not afraid of creepy-crawly things, be sure to check out their insectarium for the chance to have a butterfly land on you.
---
Fuji Safari Park (Shizuoka)

This safari park set at the base of Mount Fuji is home to over 900 animals from 70 different species. Enjoy the Safari Zone from the comfort of your own car or hop on board the Jungle Bus. The Fureai Zone gives kids the opportunity to meet cute animals up close, while the Night Safari allows a chance to observe nocturnal predators at their most active.
---
Inokashira Park Zoo (Musashino-shi, Tokyo)

Inokashira Park Zoo located next door to Inokashira Koen Park in Kichijoji is a small local zoo targeted toward young children. Hug a guinea pig in the petting zoo, or hunt for grasshoppers and toads in the Wildlife Encounter Field. Be sure to play "I Spy" as you walk through the squirrel habitat and see how many you can spot.
---
Aquariums
Shinagawa Aquarium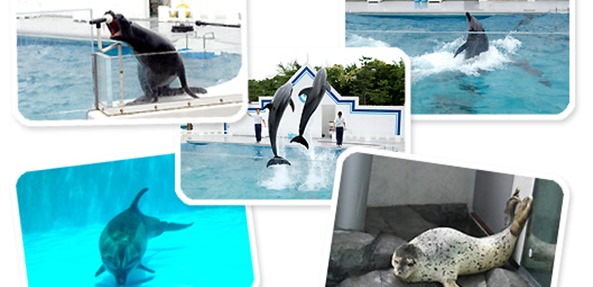 The Shinagawa Aquarium is one of Tokyo's best aquariums with all sorts of marine life on display for your children to marvel at. It has regular dolphin and sea lion shows that are not to be missed.
---
Tokyo Sea Life Park Aquarium (Kasai Rinkai Suizokuen)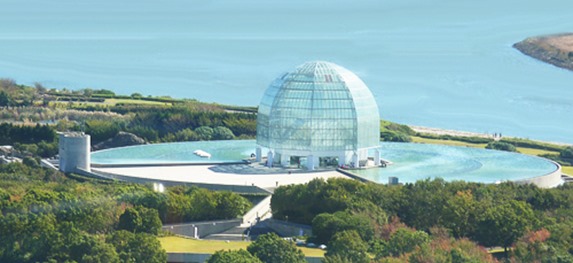 A huge donut-shaped tank (2,200t) is installed at Tokyo Sea Life Park where bluefin tunas swim around freely. The sea of the World, Life of the Deep Sea, Life on the Shoreline, the Sea of Tokyo, and Life in Freshwater are some of the exhibit sections. At this aquarium, you can also see penguins, auks, and puffins.
---
AQUA PARK SHINAGAWA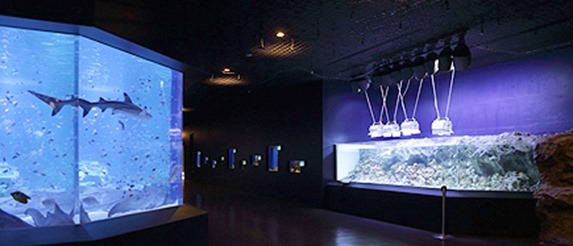 Take a walk around the relaxing area created by bobbing jellyfish, sounds and lights. Enjoy the colorful tropical fish and the unique creatures that change depending on the exhibit theme. You can also watch rare sawfish and manta rays gracefully dancing from the romantic underwater tunnel.
---
Sumida Aquarium (Tokyo Skytree Town)

The Sumida Aquarium is a beautiful urban aquarium located in the Solamachi Mall at Tokyo Skytree. Its massive indoor tank, the largest of its kind in Japan, offers a nearly unobstructed view from almost any angle of Magellanic penguins and South American fur seals. Be sure not to miss their colorful sea jelly and goldfish exhibits.
---
Kamogawa Sea World (Chiba)

This marine park and aquarium in Chiba prefecture is home to over 11,000 sea and river creatures.
---
Farms
Kawatsura Strawberry Farm (Chiba)

Kawatsura Strawberry Farm in Chiba prefecture offers visitors the chance to pick and eat strawberries straight off the vine from mid-December to early May. Their shop also sells freshly picked strawberries to take home.
---
Sayama Berryland (Saitama)

From June through August, enjoy blueberry picking at Sayama Berryland in Saitama, one of the largest blueberry farms in Japan with more than 50 varieties of blueberries.
---
Toys / Toy Museum
Tokyo Toy Museum

Toy Communication Museum - Play with toys, join workshops, enjoy exhibitions, or just walk around.
---
LEGOLAND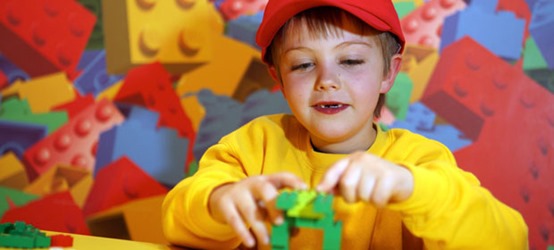 Explore educational activities and kids attractions inside the biggest box of LEGO® at LEGOLAND® Discovery Center Tokyo.
---
HAKUHINKAN TOY PARK Ginza Shop

From the underground floor to the 4th floor, this Toy shop is packed with almost 50,000 toys. Games, variety goods, stuffed animals, music boxes, educational toys, plastic models, and character goods are available for purchase. The shop is also a popular destination for foreigners.
---
Books / Library / Cafe
International Library of Children's Literature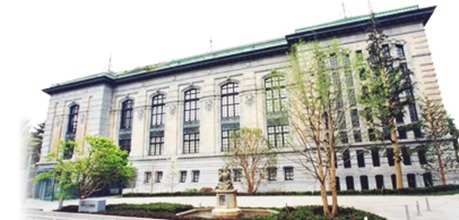 On-Site reading, copying, and reference for children's books and related materials are available.
---
Tsutaya Tokyo Roppongi

1F is Book & Cafe floor of open counter among books. Approximately 45,000 magazines selected carefully from inside and outside the country. At first, Roppongi Tsutaya seems like a space for only adults. But kid's space is available in the back of the store to the left on the ground floor. You can enjoy your reading while your children enjoy picture books and colorful toys on the kid's table.
---
Crayonhouse

Organic Specialty Shop and Picture Books & Wooden Toys Specialty Shop
---
KID's BOOKS

English Children's books and teaching materials are available here. Kid's books is an online book store. If you would like to visit the store, please call and make an appointment.
---
Chiku Chiku CAFE

Interact with hedgehogs in a cute dollhouse-like atmosphere at Chiku Chiku Cafe in Shibuya. (Recommended for ages 6 and up.)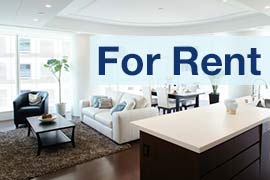 Listings of popular and luxurious rental apartments, condominiums, and houses designed with expats in mind.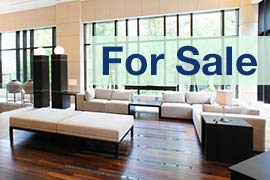 Listings of apartments, condominiums, and houses available for purchase in Tokyo.