Cafes in Tokyo: 8 Great Caffeine Haunts for Night Owls
Poste date: Monday, February 5, 2018
In addition to traditional kissaten (traditional Japanese coffee and tea houses) and ubiquitous chain cafés like Doutor and Starbucks, cafés in Tokyo run the gamut from cozy living room-like coffee havens to quirky beach-themed haunts. If you're wondering what to do in Tokyo at night, and for those whose love of a cuppa extends beyond daytime hours, here's a guide to 8 late-night Tokyo cafés with character.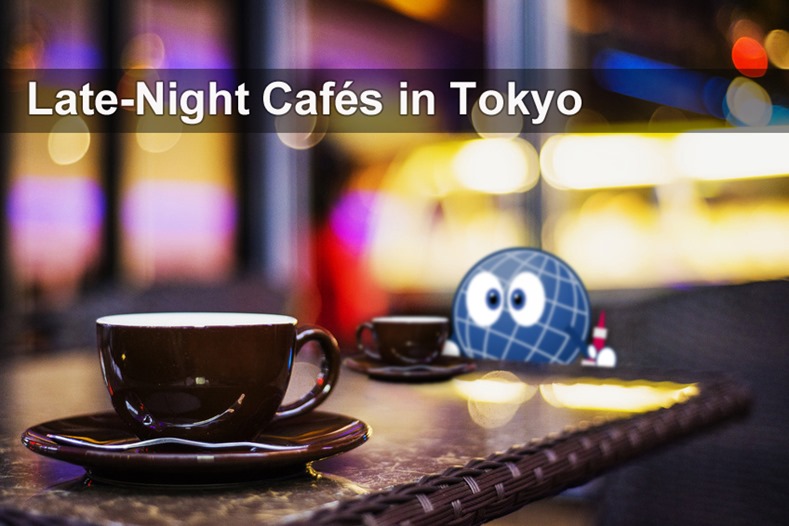 Café Miyama Shibuya Centergai
Located in the hip trendsetting area of Shibuya, this laid-back Tokyo café with an earthy color-scheme offers a quiet respite from the mayhem of Scramble Crossing, which is located just four minutes away. Choose from their original blend of drip coffee, an espresso, a caramel latte, Viennese coffee, matcha milk tea and more. For those feeling peckish, there's pasta and sandwiches available, and for those just after a sweet treat, there is a large array of desserts, including cheesecakes, parfaits and puddings. With free wifi and power sockets available to charge your mobile or laptop, it's easy to while away the night until the café closes at 6am.
Address: Prince Building 2F, Udagawa-cho, 25-3, Shibuya-ku
Directions: 4 minutes' walk from Shibuya station
Website: http://www.ginza-renoir.co.jp/miyama/ (Japanese)

Udagawa Café & Bar
Also located in the Shibuya Centergai area, Udagawa Café proclaims itself as "The Peaceful Oasis At The Center Of Shibuya" on the wall of its entrance. Inside, it's just that—there's low, cushy armchairs to sink into while taking in the moody atmosphere, furniture carefully sourced from second hand shops to give a homely feel, and even a giant Buddha statue as an interior decor feature. The owner is behind a series of the hottest cafés in the Shibuya area, and Udagawa Café, often featured in the media, is definitely worth visiting to see what all the fuss is about. Enjoy a range of coffee-based beverages, creatively flavored teas and beer until 5am. The food menu features pizza, pasta, and sweets.
Address: Grand Tokyo Kaikan 1F, 33-1 Udagawa-cho, Shibuya-ku
Directions: 5 minutes' walk from Hachiko exit
Website: http://www.udagawacafe.com/cafe/

Sarutahiko Coffee
Sarutahiko Coffee is one the premiere "third-wave" cafés in Tokyo, commanding a cult following. The owner imports Arabica coffee beans from locations like Kenya, Costa Rica and Panama, then roasts them at the store's Sengawa premises. Enjoy the freshly milled coffee in-store, prepared espresso-base or hand-drip style, or buy the beans to grind at home. Seating is limited, and for those lucky enough to find a seat, be sure to try the coffee-flavored castella (Japanese sponge cake). After a visit, it's easy to see why the wide range of Sarutahiko Coffee original products, from cotton shoulder bags to ceramic cups, are also a hit. This café is a must-visit for coffee aficionados, and is open until 12.30am.
Address: Saito Building 1F, 1-6-6 Ebisu, Shibuya-ku
Directions: 5 minutes' walk from Ebisu station
Website: http://sarutahiko.co/ (Japanese)

Coffee Kizuku Edinburgh
Should you find yourself sleepless in Shinjuku, have no fear—this is one of the great 24-hour coffee shops of Tokyo. Sleepless or not, head here anyway to sample their freshly siphoned coffee, a method that enhances the aroma of coffee by mixing ground coffee with boiling water in a vacuum flask by siphonage and extracting it. The cozy library-like atmosphere was crafted by a team of interior decorators, and transports visitors to a world of caffeine and struggling writers—and don't be surprised to find a few here, tapping into the free wifi available. Choose from over 20 varieties of coffee, ranging from 800 yen to 3,000 yen a pot.
Address: Shinjuku M&E Square Bldg 2F, 3-2-4 Shinjuku, Shinjuku-ku
Directions: 30 seconds' walk from C4 Exit, Shinjuku 3-chome on the Metro, Toei Lines
Website: http://edinburgh.jp/ (Japanese)

Bondi Café
Homesick Aussies and those pining for the seaside can head to this beach-themed Tokyo café, which aims to recreate the Bondi beach vibe with its spacious wooden interior and surfing paraphernalia. Hang loose here till 2am at night while trying their extensive food selection—hearty sandwiches made with homemade bread, soups, pastas and meat, plus sweet dishes like tofu pancakes served with coconut butter. Coffee-wise, the quintessential Australian coffee—the "flat white"-is even available, plus a variety of other coffees, organic fruit teas and acai juice for the more health conscious, or for those looking to detox after a long night out.
Address: Akira Building 1F, 1-15-2, Tomigaya, Shibuya-ku
Directions: 8 minutes' walk from Komabadaiekimae Station
Website: http://www.bondicafé.net

FRAMES Nakameguro
The motto of FRAMES is to be "Your Oasis in Life". To that ends, this chilled café offers a spacious interior, cushy sofas and a relaxed atmosphere that make it perfect for both group gatherings or solo time. There's an extensive menu of drinks, food, and homemade desserts, which can also be enjoyed while seated in the café's outdoor patio. Situated along the Meguro River, the café is a great spot for some people-watching of the stylish Nakameguro residents and their pets. Open until 5am on Friday, Saturdays and public holidays, and 3am on other days of the week.
Address: NM Bldg 1F, 1-18-6 Kamimeguro, Meguro-ku
Directions: Two minutes' walk from Nakameguro Station
Website: http://www.frames-tokyo.info/ (Japanese only)

Lattest Azabujuban Espresso & Bar
In the bohemian district of Azabujuban, Lattest Azabujuban Espresso & Bar is the answer for those unable to decide whether to end the night (or start the day) with a shot of espresso or a nightcap. As the name suggests, the venue serves up a mean espresso, exquisite latte art, and a wide variety of alcoholic drinks to a sophisticated crowd set against a minimalist interior design. The food menu includes items like oden—a Japanese dish of simmered fishcakes, vegetables and tofu products—and a crème brûlée that pairs well with a coffee or cognac.
Address: 2-8-1, Azabujuban, Minato-ku
Directions: Three minutes' walk from Exit 7
Website: http://lattest.jp/azabu/index.html

Café Zenon
This manga art café—not to be confused with the 24-hr manga cafés for dedicated comic imbibing—was established in collaboration with artists as a space for creatives. Located in the artistic Kichijoji district, creators can rent a display box for their work, making the venue a great place for visitors to sip manga-foam lattes whilst being immersed in contemporary artistic talent. The bright and cheery interior, with a high ceiling and loft lounge, is conducive for creative work and the back-of-the-napkin idea birthing. Original manga-inspired stationery is for sale, as is a range of cakes, and food from an exotic world menu including Vietnamese, Thai and Indian dishes. Open until 11:30pm.
Address: 2-11-3, Kichijoji Minamicho, Musashino City
Directions: 3 minutes' walk from Kichijoji Station
Website: http://www.cafe-zenon.jp/ (Japanese)

Tokyo Cafés Are Great-and Often Open Late


While coffee from convenience stores and chain cafés are cheap and widely available, there are many alternative cafés in Tokyo dedicated to serving quality coffee in interesting settings. Round off a dinner or night of exploration with night café to suit the mood of the evening—from bohemian, to beachside, to bookish. And for those not quite ready to call it a night, these pubs offer great craft beer in the Roppongi area.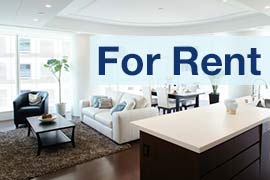 Listings of popular and luxurious rental apartments, condominiums, and houses
designed with expats in mind.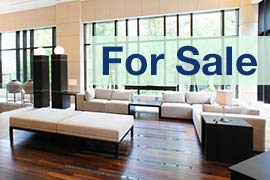 Listings of apartments, condominiums, and houses available for purchase in Tokyo.