8 Best Marathons in Japan from Beginner to Hardcore
Poste date: Monday, January 29, 2018
At least since after World War II, running has been a popular sport in Japan. Some might say that it is the second most popular sport in the country, after baseball, of course. And why not? Running is relatively cheap and convenient, with various types of events to suit all levels. While weekend joggers abound, there are also those who opt for the more serious aspect of the sport - marathons, ultra marathons, and even triathlons. Whether you opt for a running tour around the metropolis or prefer to test your mettle in the rugged countryside, marathons in Japan will not disappoint. Here are 8 of the best marathons in Japan, each guaranteed to set your feet on fire.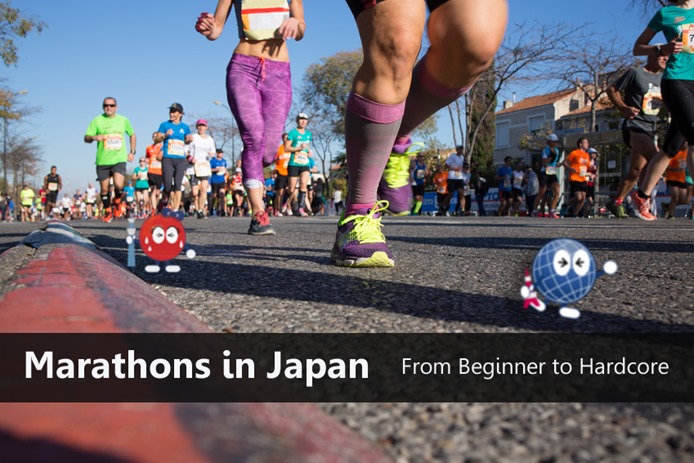 Traditional Marathons in Japan
Tokyo Marathon

When a Japanese woman broke the 2:20 barrier in the 2001 Berlin Marathon, the marathon culture of Japan began and the Tokyo Marathon - held annually in February and known to be the largest marathon in Japan - is proof. There are two events, the Marathon and the 10km Race, both running through the Tokyo Government Metropolitan Building, Tokyo Tower, the Imperial Palace, Asakusa, and Ginza. It costs 10,800yen (12,800yen for applicants overseas) to join the marathon and about 5,600yen (6,700yen for overseas) to join the 10km race. You apply online, but because of the large number of applicants for this marathon, there will be a screening period and selection of applicants is done lottery-style. Over 300,000 people apply for this race, and only 35,000 people get to join. You have to be at least 19 years old on race day, but otherwise anyone can join. It is a beautiful event where people of all walks of life (men and women, those in wheelchairs, visually impaired, etc.) get together in an epic run through Tokyo. Needless to say, streets that run the course, as well as some detours, are closed off during the event.
Mt. Fuji Marathon (Fujisan Marathon)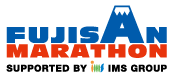 There will be multiple mentions of Mt. Fuji in this article, but this is the most basic of the marathons held around the famous mountain. The course runs around two lakes, Kawakuchiko, and Saiko. Since this Japanese marathon is in autumn, you will be greeted with amazing fall foliage and pleasantly cool weather to keep you going. The fee for participating in this event is 12,500 yen and overseas participants are also very welcome.
https://fujisan-marathon.jp/english/
Of course, Mt. Fuji offers more than stunning views-it also gives those tough enough to do so opportunities to test themselves with the even longer, more difficult challenges that come with an ultra marathon! See below for that and another ultra marathon in Japan that lets you swoop fleet-footed through traditional old towns.
Ultra Marathons
Challenge Fuji 5 Lakes Ultra Marathon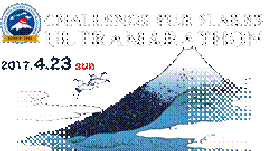 The Fuji 5LAKES Ultramarathon runs its course around the magnificent Mt. Fuji. Go for either the Fuji 5LAKES run (118 km, 19,000 yen), 4LAKES Run (100km, 18,000 yen), or the 3LAKES Run (71 km, 14,000 yen) - but whichever you choose, this Japanese marathon allows you to experience the best of the country's spring, with its cherry blossoms and cool breeze. The largest lake, Yamanakako Lake, is situated at the highest among the five lakes, and 5LAKES and 4LAKES runners will bypass that lake during their course. This is yet another marathon in Japan where the scenery is simply too beautiful to simply let fly by. If you are planning to join, it is recommended that you stay for longer since the event also coincides with the Fujikawaguchiko Cherry Blossom Festival in mid-April. You have to be at least 18 years old and in good health to join this event, in which around 4,000 people participate in annually.
http://www.r-wellness.com/fuji5/
Hida Takayama Ultra Marathon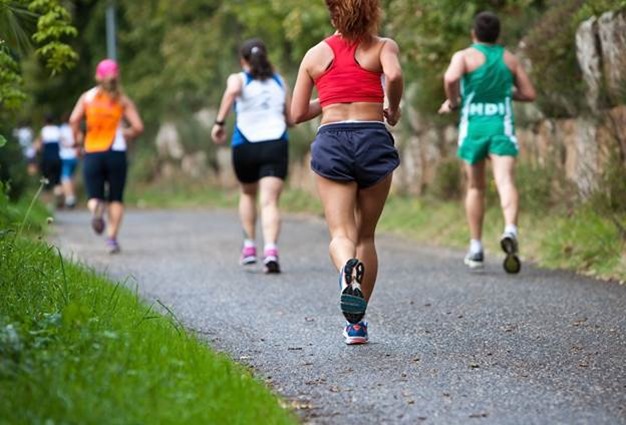 While Mt. Fuji certainly exists to be conquered, the Hida Takayama Ultra Marathon proves that it's certainly not the crux of every marathon in Japan. Held annually in Takayama, Gifu, this ultramarathon runs through ancient towns, and through the Hida Mountains. This course is considered very difficult because of elevation changes, but what you get for the effort - verdant scenery infused with a touch of traditional Japan - will be worth it. Applicants must be 18 years of age or older, and the entry fees are 18,000 yen for the 100km race and 14,000 yen for the 71 km race. Every year this event attracts at least 3,000 participants, and is only one of many ultra marathons in Japan to choose from.
http://www.r-wellness.com/takayama/en/index.html
Even after hearing about the challenges above, you may be wondering if there's a marathon in Japan for hardcore extremists who can rough it out in the wild for days on end. If you're looking for Ultra-trail or trail running races, here are two to help get your blood pumping.
Ultra-trail/Trail Running Races
Ultra-Trail Mount Fuji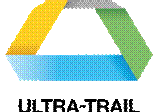 While the official name for this race is Ultra-trail Mt. Fuji, there are actually two races within this event. One of them, the Ultra-trail Mt. Fuji (UTMF), takes its runners counter-clockwise around the entire circumference of Japan's most iconic mountain, while the other, called Shizuoka to Yamanashi (STY) is only half the distance. The UTMF (167.5km) takes three whole days, and with an altitude gain of 8,634 meters, it's definitely not for the faint of heart. The UTMF is usually done on the first day, and STY the next. Anyone who is above 18 years old can join, but those below the Japanese legal age (20 years old) must get parental consent. It costs 36,000 yen to join UTMF and 24,000 yen to join STY.
http://www.ultratrailmtfuji.com/en/
Hasetsune Cup Race

The Hasetsune Cup race is now considered one of the top trail running races in Japan and it is an event held in the memory of Tsuneo Hasegawa (hence the name Hasetsune), one of the top Alpine Climbers of his time, who belonged to the Tokyo Mountaineering Federation (TMF). Exactly one year after he died in an avalanche, the federation held the first Hatsune Cup race and since then has continued the tradition on the anniversary of his passing. It costs 15,000 yen. Interestingly, this race has five checkpoints, and if you fail to reach each one within the specified time limit, you are no longer allowed to continue.
http://www.hasetsune.com/en/cup/
If running a marathon in Japan (or even an ultramarathon!) is not enough for you, don't worry - there are plenty of events designed to push you to the very limits of your endurance. Prove yourself the ruler of land and sea with these triathlons.
Triathlons
Strongman All Japan Triathlon Miyako-jima
The Strongman All Japan Triathlon is held every April on Miyako-jima Island in Okinawa and participants start with a 3km swim, 155 km of cycling, and finish by running a full marathon of 42.195km. What makes this event so unique is the vast number of volunteers that help out during the event and the activities that follow, including the lion and Kuicha dances along with numerous parties. This triathlon boasts 1,500 participants per year and it costs 30,000 yen to join. Wherever you hail from, Finishing this race will indeed cement your place as a strong man (or woman).
http://www.miyako-net.ne.jp/strong-e/
Sado Island Long Distance International Triathlon

Annually in September, athletes not only from Japan but also from various foreign countries join this large-scale meet. Since 2000, it has been compared to the Ironman Triathlon in terms of difficulty, and there are 5 different categories of participants. The fees range from 3,000 yen (for beginners and children) to 39,000 yen for people wishing to run various types of triathlons, all listed on the site. Prices for students are also cheaper. Even first grade elementary students can join the beginner and junior category, as long as their parents or legal guardians sign a pledge.
http://www.scsf.jp/triathlon/en/race_information.html
Japanese Marathons for Runners One and All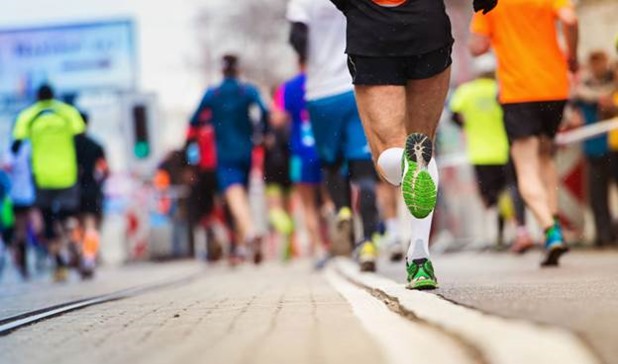 Marathons in Japan are awesome, and running is a culture in itself here - you just have to find the best one for yourself, lace up and go for it! But getting ready involves training, which means staying healthy throughout the year. Especially if you live in Tokyo, there are many options for keeping fit while being in the city - you just have to know where to look.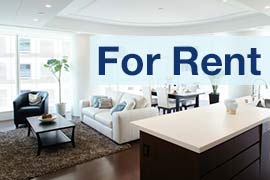 Listings of popular and luxurious rental apartments, condominiums, and houses designed with expats in mind.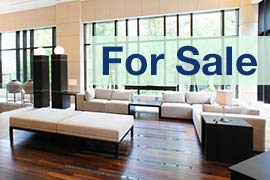 Listings of apartments, condominiums, and houses available for purchase in Tokyo.