Tokyo Station Guide: Japan's Landmark Transit Hub Explained
Poste date: Wednesday, September 28, 2022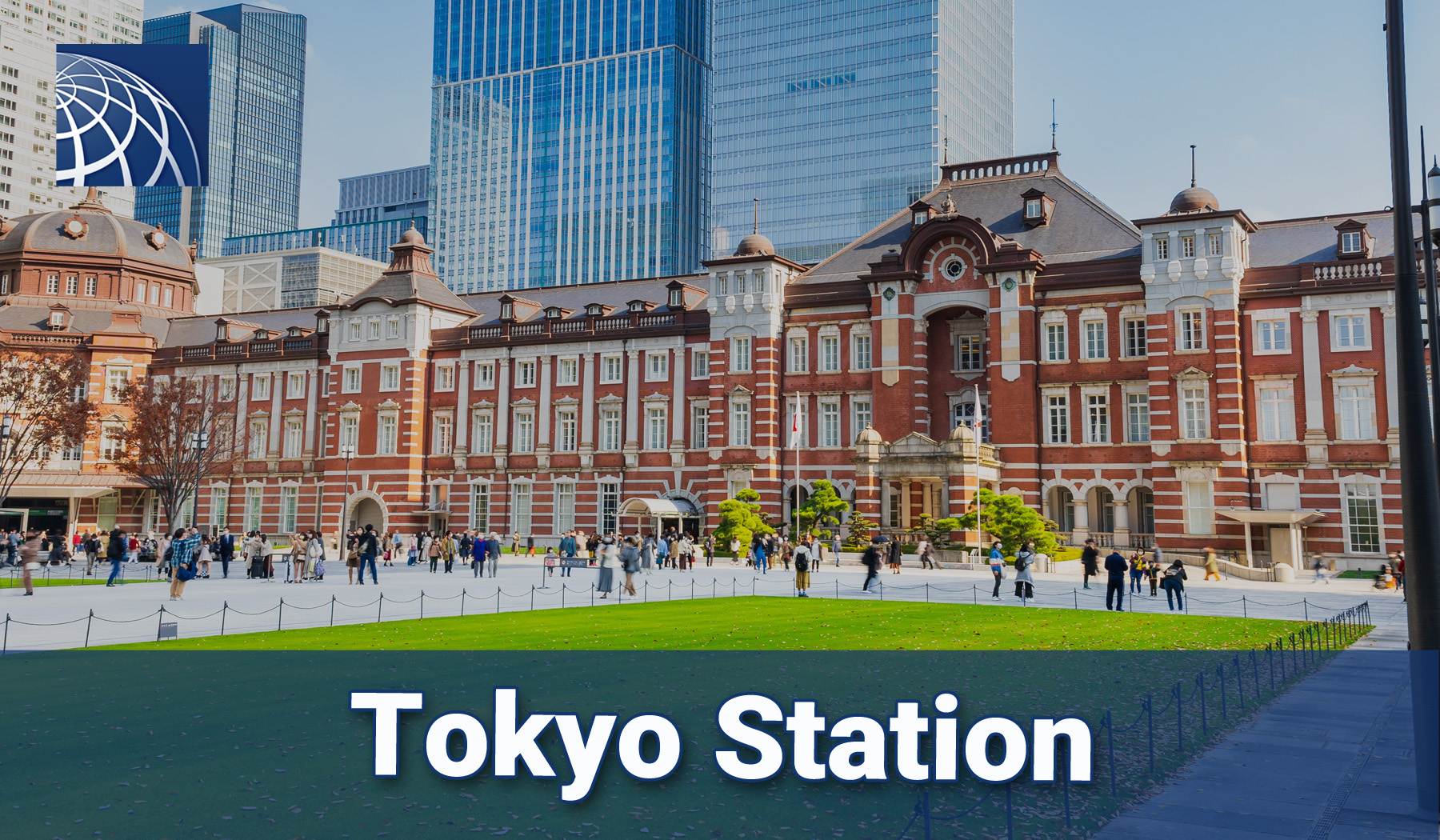 Tokyo station has been restored to the former red bricked glory of the Meiji Era, this rail gateway to the capital city of Japan is the largest station in Tokyo. In 2003, it was recognized by the government as an Important Cultural Property. Elegant architectural details aside, there are so many sightseeing opportunities and shopping streets within this sprawling station that it can be considered an attraction in itself.
Tokyo Station Guide: Layout, Language Services and Sightseeing Opportunities
This Tokyo Station guide aims to explain the basic station layout, outline the various multilingual services available, and describe the attractions featured in and around the station. After reading it, we hope you'll deem this landmark station worthy of more than just a passing visit.
Tokyo Station Layout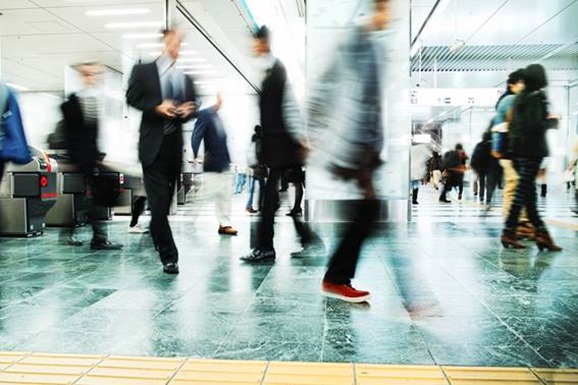 Raised platforms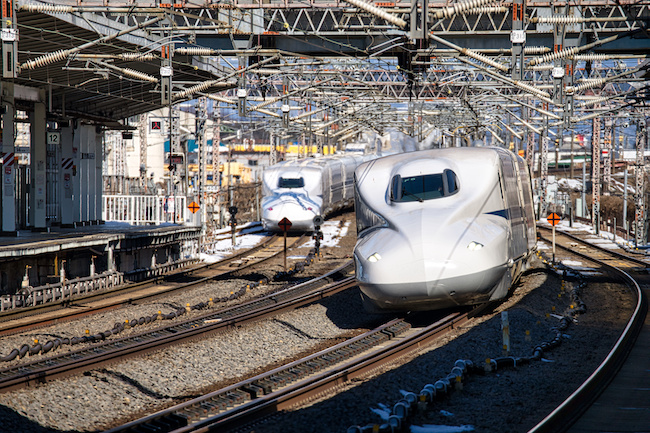 In order to prevent getting lost, you may want to get a rough idea of the Tokyo Station layout. The main station consists of 10 island platforms on a raised level serving 20 tracks. Commuter trains, rapid service and limited express trains run on tracks 1 to 10. The lines served here are the JR Chuo Line, JR Yamanote Line, Keihin Tohoku Line, Ueno/Tokyo Line and the Tokaido Line. These train lines are the ones you will most likely be using in order to travel throughout Tokyo.
If you are planning on journeying far outside of Tokyo, you will probably need a faster—not to mention more luxurious—form of transportation. The Shinkansen bullet train lines are on the east side of the station, known as the Yaesu side. A landmark to look out for is the Daimaru department store. This side consists of many exits. Yaesu South, Central and North serve all trains. The Shinkansen transfer gate is best accessed from the South, Central or North gates. Allocate around 10 minutes to transfer between trains on the ground floor, which is relatively less complicated.
Shinkansen tracks
There are 4 tracks and 2 platforms for the Tohoku, Joetsu, Nagano, Akita and Yamagata Shinkansen. The Tokaido and Sanyo Shinkansen lines, which have ticket gates separate from the others on the same floor, consist of 6 tracks across 3 platforms. From Tokyo Station, you can catch a bullet train to pretty much any part of Japan.
Underground platforms
If you are coming or going to Narita Airport, you will need to head to the Marunouchi Underground Central Exit, where there are four tracks and two platforms serving the Underground Sobu Line and Yokosuka Line that will take you to Narita Airport on the Narita Express. The other underground platforms serve the Keiyo Lines, which service 4 tracks across 2 platforms at the basement fourth floor. The lines departing for Maihama will take you to Tokyo Disneyland. There are also two platforms serving the Tokyo Metro Marunouchi Line, part of Tokyo's vast 9-line subway system.
Tokyo Station Guide Map : >> http://www.jreast.co.jp/e/stations/e1039.html
English Language Services at Tokyo Station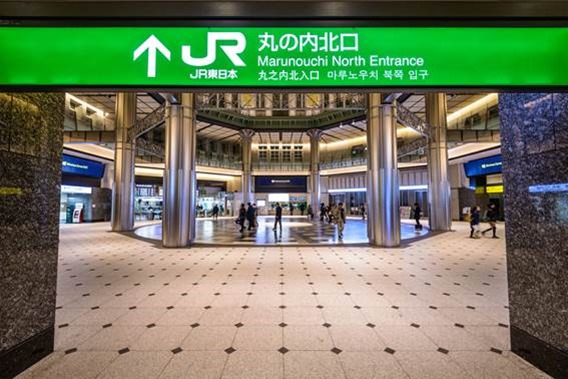 There are over ten exits that will lead you to either the Yaesu side or Marunouchi side, and each of these exits have a North, Central and South exit – or more! Given how confusing the Tokyo Station layout can be, everyone needs assistance from time to time—fortunately, help is available in English and other languages (depending on availability of staff) at a number of different locations throughout the station. For quick directions, you can always ask regular station staff member. For Tokyo Station guide maps, sightseeing recommendations, and even temporary luggage storage service, you have at least 3 options.
JR East Travel Service Center (Tokyo Station)
At the JR East Travel Service Center outside the ticket gates close to Marunouchi North Gate on the 1st floor, you can get international shipping and stationwide luggage porter services in addition to the services mentioned above. You can also exchange currency and, as this center is a part of JR, you can buy tickets, exchange train passes, and of course, count on a good Tokyo Station guide in the form of a map or a friendly face. All of these services are offered in English, and some are even available in Chinese and Korean, too. As a bonus, the Travel Service Center also has free wifi.
Tokyo Service Center
If nearer to the Nihonbashi-guchi Exit, you may also choose to visit the Tokyo Service Center, which also furnishes assistance in English, Chinese or Korean as well as Japanese. As it is sponsored by the delivery company Sagawa, it focuses primarily on delivery services; whether you want your luggage delivered directly to your hotel or would like to receive it at the airport, this center can help. Finally, in addition to advice, recommendations and guidance about Tokyo attractions for wayward tourists, the center also provides a wheelchair-lending service. If you spot some people in what appear to be traditional Japanese short robes (called 'happi') or bright blue uniforms rather than station uniforms around Nihonbashi-guchi, then you are probably in the right place!
Gransta
Gransta, located at the main Station Concierge within station basement 1, is a shopping complex with over 60 shops and restaurants to choose from. Here you can ask the multilingual staff for directions, Tokyo Station sightseeing recommendations maps of the vicinity. There is also a money changer as well as a temporary luggage hold at the site. One thing to keep in mind about the Tokyo Station layout is that some places are located inside rather than outside the ticket gates. As Gransta is one of these, you will have to buy your train ticket and enter the ticket gate first. After that, you would be wise to stay inside the gates during your shopping excursion. If you happen to exit the gates and want to come back for your luggage, you will have no choice but to buy another ticket to get inside!
Tokyo Station Attractions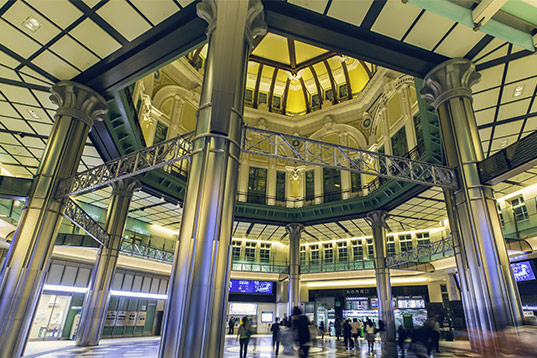 Tokyo Ramen Street
If you love ramen or Japanese snacks, then you must visit the Tokyo Ramen Street where some of the hottest ramen chains are gathered, and the Tokyo Okashi Land, where you can eat freshly fried potato chips from Calbee or even try a potato chip sundae.
https://www.tokyoeki-1bangai.co.jp/street/ramen/en/
Tokyo Station Gallery
To get an idea of what's trending on the local art scene, there is also the Tokyo Station Gallery which holds exhibitions based on a variety of modern art themes. Five annual exhibitions keep everything fresh, as does the beautifully restored early 20th century building itself. The gallery website says that it aims to promote Tokyo Station not only as a transportation hub but also as a cultural and historical asset, a task at which it succeeds admirably.
https://www.ejrcf.or.jp/gallery/english/
Tokyo Station Hotel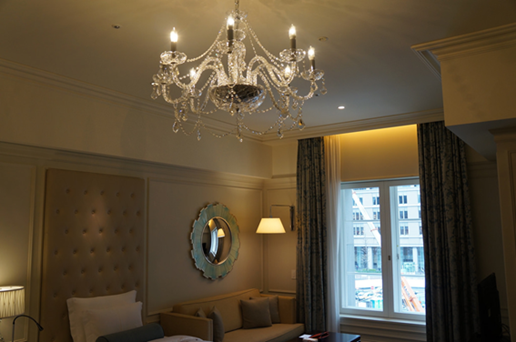 The Tokyo Station Hotel certainly stands out amid the many Tokyo Station attractions available. With a history dating back more than 100 years, the hotel shares old-style European influences with the station's other renovated sections. These classic sensibilities are also reflected in the many fine dining options, from high tea to French cuisine or succulent yakitori chicken skewers.
https://www.thetokyostationhotel.jp/
Marunouchi South Exit
At the Marunouchi South Exit, don't forget to stop and gaze at the enchanting egg-yolk yellow dome above the atrium which is a piece of artwork in itself. If you look carefully you will see sculptures decorating the dome's walls depicting eight of the 12 animal zodiac signs, such as the Monkey, Dragon and Tiger.
Marunouchi and Shin-Marunouchi Buildings
Of course, one shouldn't be content with Tokyo Station attractions when there is so much to see outside. Stepping out from this exit, you will find yourself right in the middle of the Central Business District of Tokyo, where there are many ultra-modern buildings around Tokyo Station, such as the Marunouchi Building and Shin-Marunouchi Building that offer Michelin-starred dining with a panoramic view, trendy shopping options as well as the American Pharmacy and Organic House.
Imperial Garden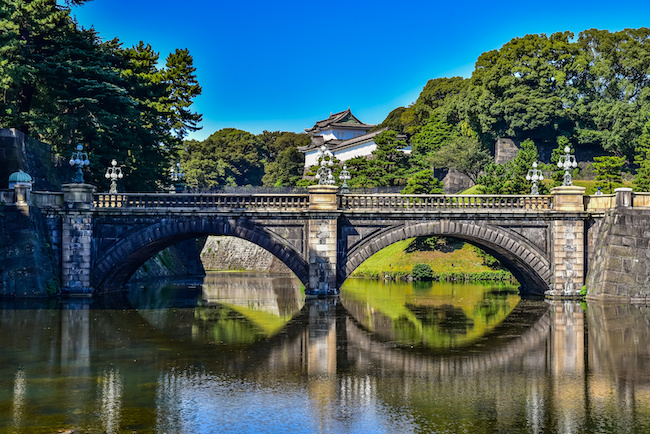 For those who hanker for a glimpse into Japan's past, one must-see sight within walking distance from the Tokyo Station is the former site of the Edo Castle. Refresh your senses at the sprawling Imperial garden which maintains its splendor from 400 years ago, framed by moats and grandiose stone walls.
https://www.kunaicho.go.jp/e-event/higashigyoen02.html
The JP Tower (Kitte Building)
The JP Tower/Kitte building, located right opposite the Marunouchi Exit, is one of the latest retail and commercial buildings in the area, and preserves the façade of the former Tokyo Central Post Office. Here you can find shops such as Nakagawa Masashichi Shoten that offer cute and quirky souvenirs that put a modern twist on traditional Japanese items.
https://marunouchi.jp-kitte.jp/gb/
Tokyo Station Attractions go Beyond Transit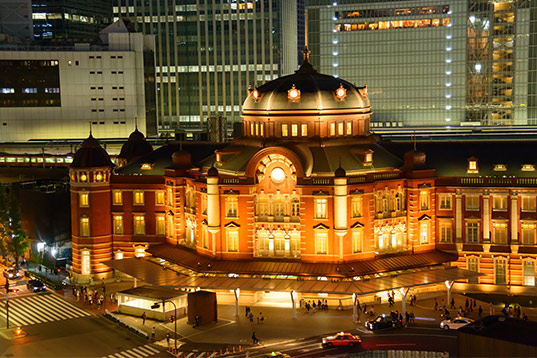 As you can see, Tokyo Station is more than just an ordinary transit point. Go there for a dose of history, culture, art, architecture, fine and street dining, shopping and sightseeing – all without even hopping on a train out of Tokyo! Many other stations are just as wonderful, all with their own attractions and conveniences. Wherever you choose to go in Tokyo, PLAZA HOMES is here to guide you.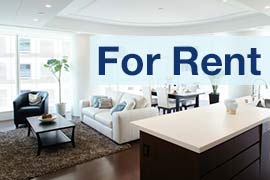 Listings of popular and luxurious rental apartments, condominiums, and houses
designed with expats in mind.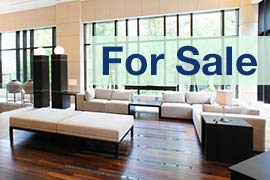 Listings of apartments, condominiums, and houses available for purchase in Tokyo.