Tokyo Shotengai: A Look at the City's Old Shopping Streets
Poste date: Tuesday, October 25, 2022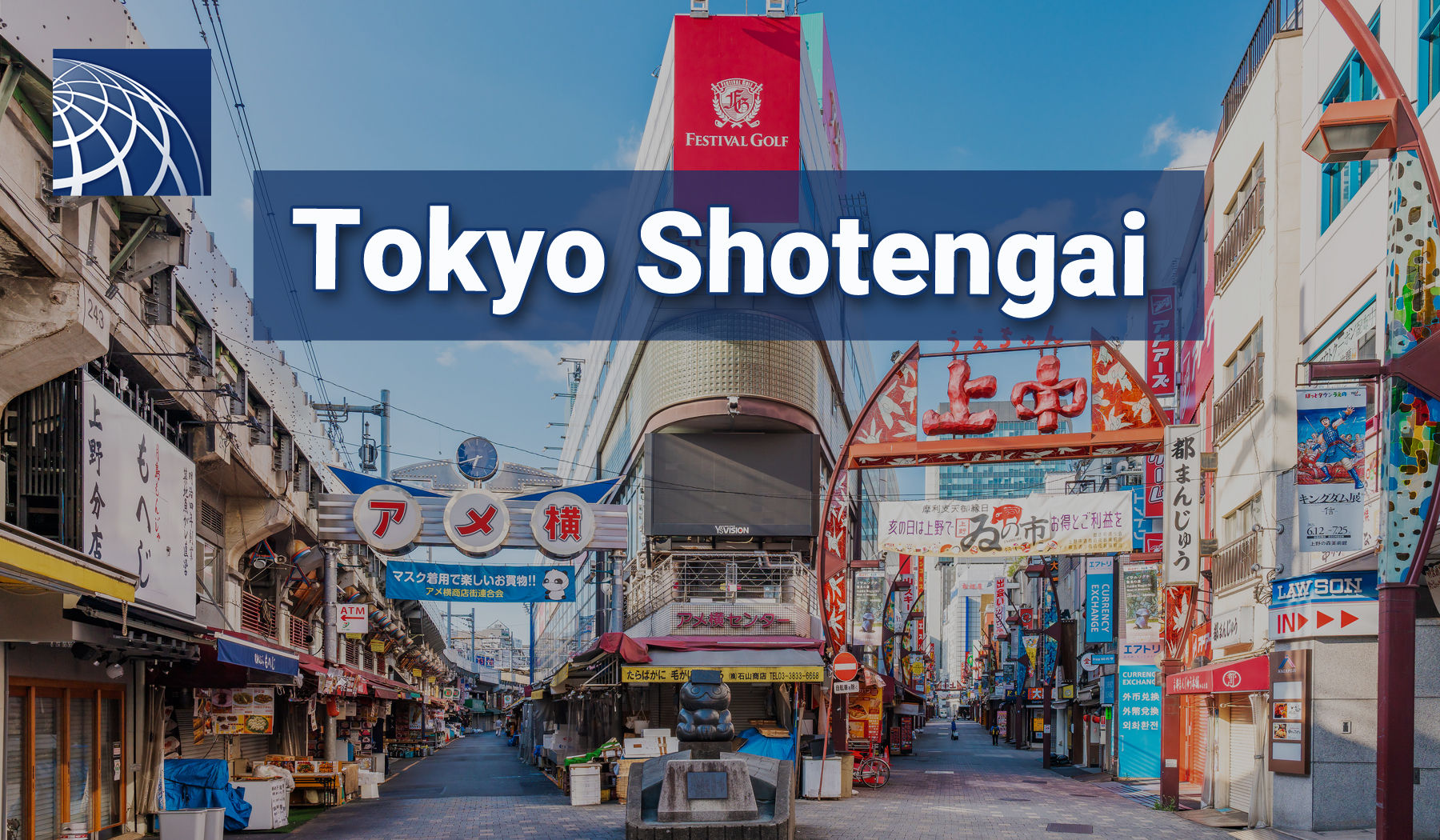 Imagine a bustling street lined with shops. On the left, you can see a popular chain restaurant; on the right you have a store that has no signage in front, but is actually a traditional soba shop. Time-worn antiques and edgy boutiques, a perfect mix of modern and traditional - welcome to Japan's old shopping streets, known locally as a Shotengai.
Some are actually covered for the entire length of the street, while others are open-air. If you are looking for a rental apartment in Tokyo, living near a Shotengai would be enjoyable. The top Tokyo Shotengais are listed below in alphabetical order.
Great Tokyo Shotengais Worth a Visit
1. Akabane Suzuran-dori Shotengai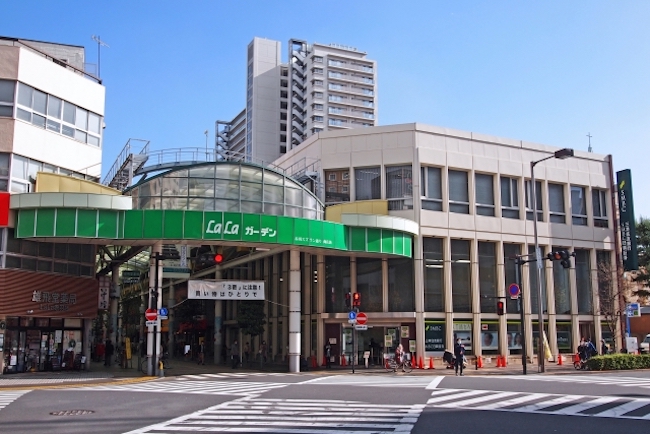 Simply called Lala Garden (the name of the shopping center chain) by locals, this 330 meter Tokyo shopping street is located in Akabane, Kita Ward. This is the place to go when you want to get everything you need all in one location. Daiso, a popular and ubiquitous 100-yen shop chain, takes up two entire floors here. Supermarkets, a new addition to the shotengai culture, can also be found here.
In contrast to many of the old-style shopping arcades throughout Japan, Suzuran-dori has modernized itself quite a bit recently and has even received an award for its renovations, which include sculptures and special lighting. Expect to see a lot of the middle-aged crowd doing their daily shopping during the day, and salarymen at night.
A: Akabane Station(JR), North gate East exit
2. Ameyayokocho (Ameyoko)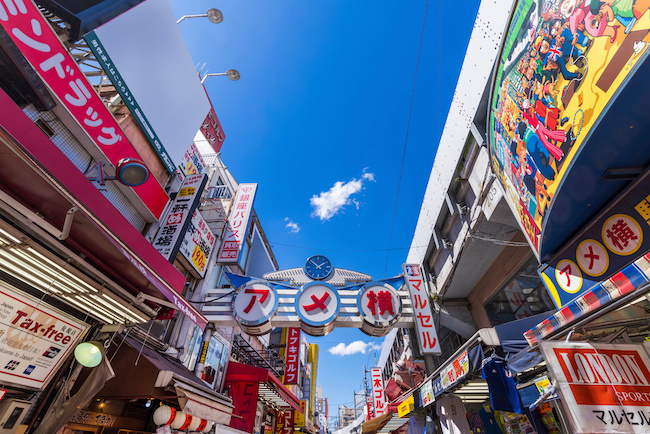 The highlight of Ameyayokocho, or Ame-Yoko, is that you can haggle for bargains at the numerous fresh food stands lined up the street. The best time to do this will be about dusk, as most shops start closing at 7pm and discounts are easier to get. Ame-Yoko is also the home of the Marishiten Tokudaiji Temple.
There are two stories as to why it is called Ame Yoko. Some say that Ame refers to ame (candy), because there was a time when candy shops lined the stalls, but another is that the name stands for America, as the place was particularly known for selling American goods after the Second World War. This Tokyo shotengai certainly carries a bit of history with it; candy made of starch and sugar used to be popular after the war, and it is still common in modern Japan to see elderly people buying candies called dagashi and other sweets that cost about 10 yen, a tasty infusion of nostalgia for days gone by.
A: Ueno station (JR, Tokyo Metro, Keisei Line)
3. Asakusa Chika Shotengai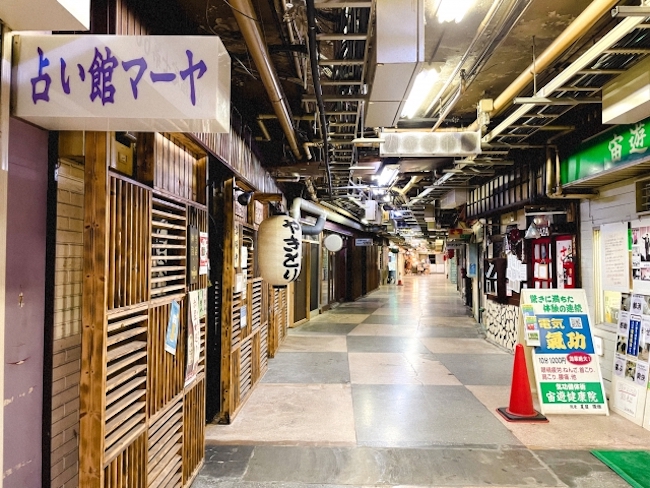 Asakusa Chika Shotengai is not only Japan's oldest shotengai, but it is also hidden underground. It is actually quite rare to find standing-only ramen shops (usually it is soba), but you can find them here, along with several fortune tellers and barber shops. The atmosphere is best during the nighttime, where you can feel the retro culture.
A: Asakusa Station (Ginza Line), Exit 6
4. Jujo Ginza Shotengai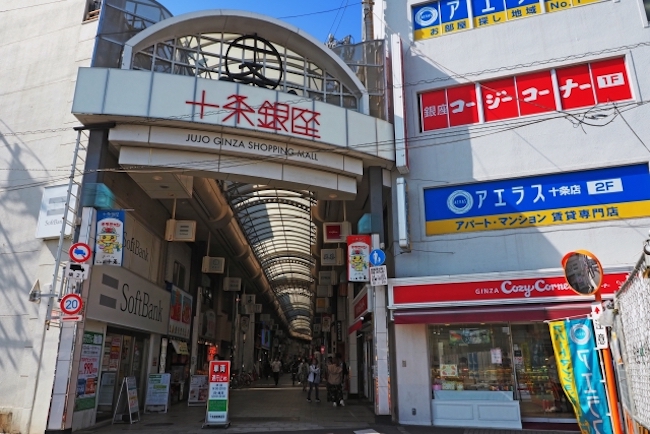 Two words describe this Tokyo shopping street: cheap food. Everything is so inexpensive that it is hard to believe that you are still in the city. Huge chicken cutlets for less than 200 yen? Meatballs for 20 yen? Here, food stalls compete in price without compensating quality. Make sure to visit Jujo Ginza Shotengai as early as you can, because when the food stalls run out of stock, they close for the day. Don't bother lining up with the crowd, as everything is good here.
A: Jujo Station (JR, Saikyo Line) North ticket gate
5. Kichijouji Sun Road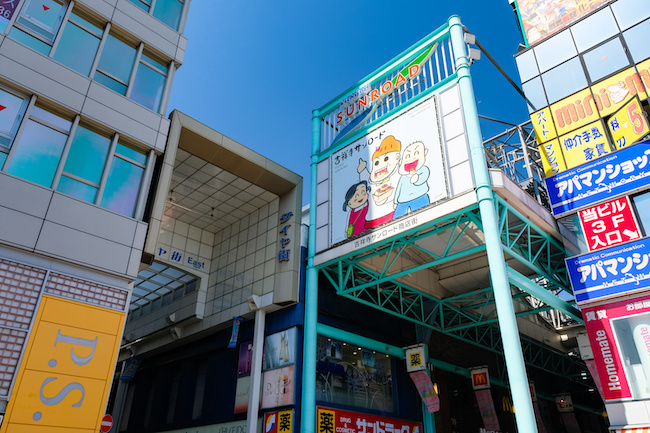 Inokashira Park in Kichijouji is touted as one of the best places for cherry blossom viewing, and Kichijouji itself is very popular with the younger crowds, and this can be seen from the range of shops that line Sun Road. Almost everything on this Tokyo shopping street caters to young adults – clothing stores and restaurants alike are hip and cheap. Make sure to check out the tiniest of alleyways, you never know what's hidden in there! At night, the almost-empty shopping street transforms into a haven for street performers. You can see everything from tap-dancers to stand-up comedians.
A: Kichijoji station (JR, Inokashira Line), North exit
6. Koenji Pal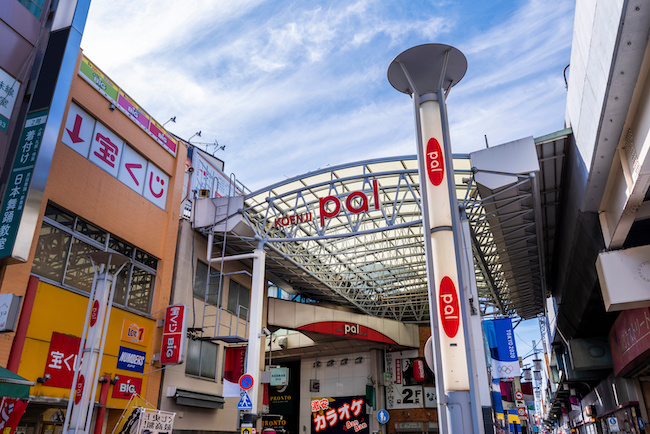 Koenji Pal is directly connected to the south exit of JR Koenji Station. You can shop without getting wet on rainy days. The "Koenji Awa Odori" (Awa dance), a summer tradition, started in this shopping arcade. There are many unique events each season as well.
A: Koenji Station (JR)
7. Musashikoyama Shotengai PALM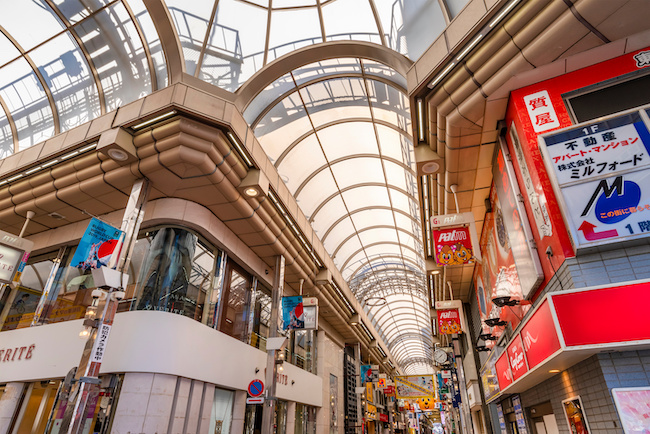 Musashikoyama Shotengai PALM, located near Musashikoyama Station on the Tokyu Meguro Line, is the longest shopping arcade in Tokyo. It is 800 meters long and has a large parking lot that can park about 130 cars. Musashikoyama Shotengai Palm opened in 1956 as Japan's first large-scale arcade shopping street. It is lined with approximately 250 stores of various kinds, including restaurants, cafes, general merchandise stores, and fashion stores.
A: Musashikoyama Station (Tokyu Line)
8. Nakano Sun Mall (Nakano Broadway)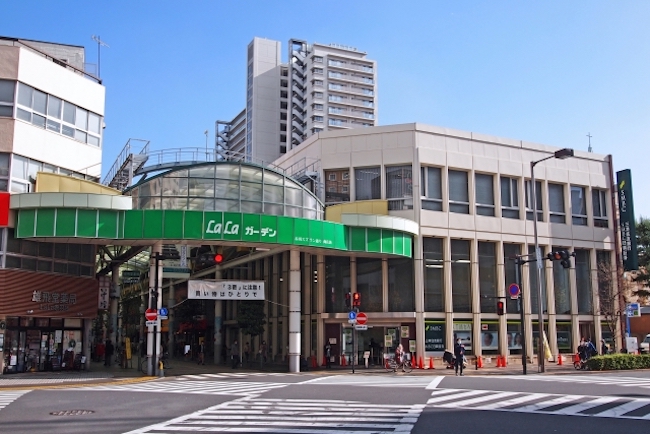 For tourists, searching for anime goodies means looking in Akihabara. For locals, however, there's Nakano Broadway. Here at Nakano Sun Mall, you can find vintage items such as watches, jewelry, and even furniture, as well as anime goods – from manga to one-of-a-kind anime figures to even second hand electronic stores. There is even a small area underground for meat shops and ice cream stalls. Like Jujo Ginza and Kichijouji Sun Road, this place caters to the young crowds, so expect to see swarms of young teens during the weekends. For maximum freedom, the best time to visit will definitely be during school hours.
A: Nakano Station (JR), North exit
9. Shiba Shotengai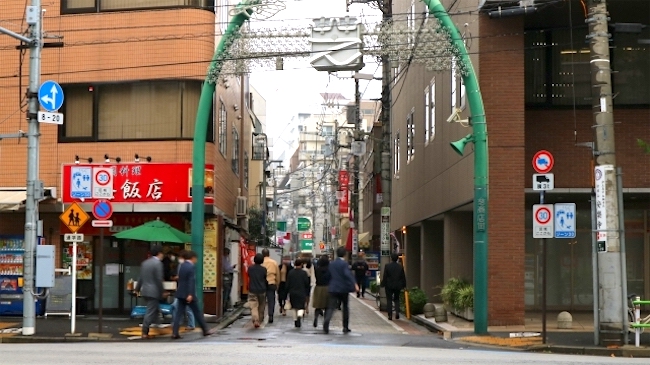 Shiba Shotengai is also known as Gekikara street (Extremely Spicy Street), this street is obviously for spicy food lovers. Almost all restaurants here can cater to your spicy needs, from wasabi to the world-famous jolokia chilli pepper. While eating spicy food all afternoon will most likely cause a stomachache, it is still worth the visit just to join the locals and sweat it out even in the middle of winter. Looking for the spiciest food you can get in Japan? This place will not disappoint.
A: Shibakoen Station (Toei Mita Line), Exit A1
10. Sugamo Shotengai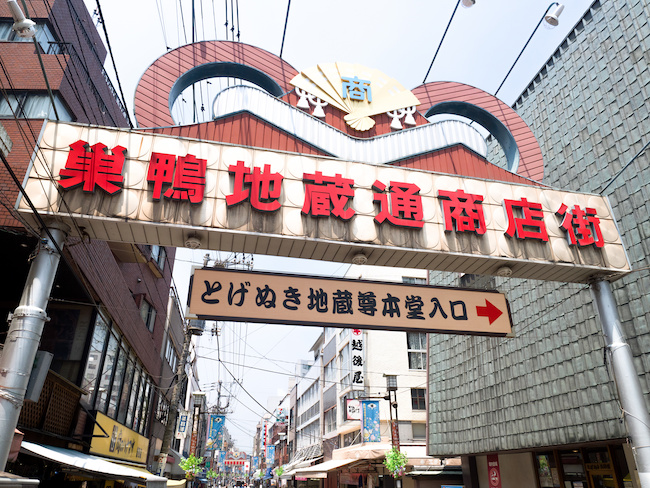 Sugamo Shotengai is located near Sugamo Station on the JR Yamanote Line, this shopping street is approximately 780 meters long. Kogan-ji Temple, home to the Togenuki Jizoson, is located in the shopping street. The basic concept of the shopping street is "a people-friendly town where history and culture are valued and where people can interact with each other. Sugamo has long been called "Harajuku for the elderly," but it was originally a so-called "temple town" surrounded by religious facilities. It is a shopping district that evokes a sense of local history and culture.
A: Sugamo Station (JR)
11. Togoshi Ginza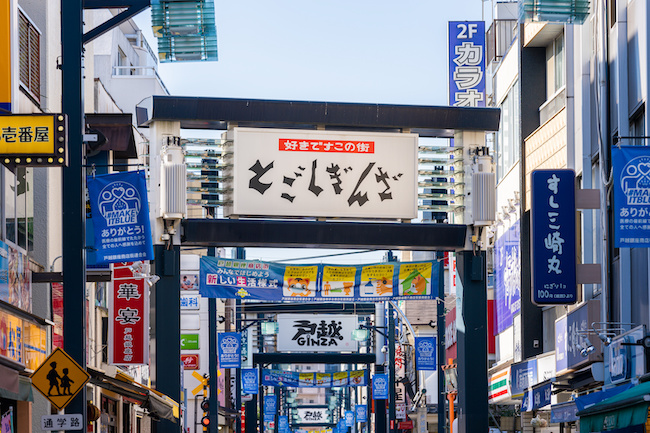 The longest shopping street in Tokyo at 1.5km, Togoshi Ginza houses more than 400 stores and it could take an entire afternoon just to look at the shops and see what they have to offer. If you get hungry during your walk, make sure to try the numerous stores that specialize in Japanese-style croquettes (korokke). Once they start shouting dekitate desu (freshly-cooked!), you know it's time to start lining up for all the greasy, carb-loaded goodness. As it is not covered, things can get harried during rainy days, so make sure to visit when it's sunny. Just in case, there are various onsen (Japanese public baths) along the street where you can go to warm yourself up. 
A: Togoshiginza station (Tokyu Ikegami Line), or Togoshi station (Toei Asakusa Line)
12. Yanaka Ginza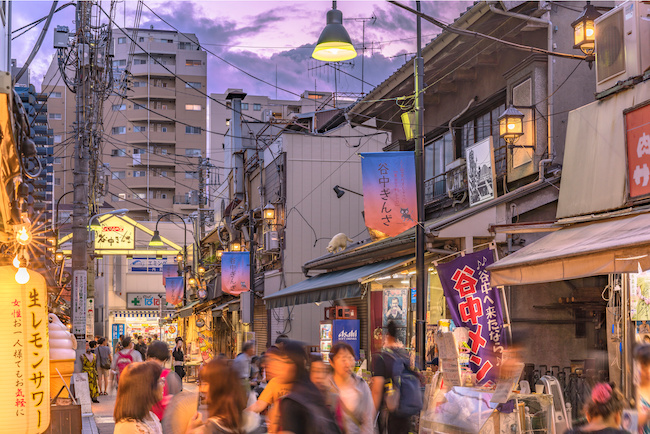 Yanaka Ginza Shotengai is located at the end of the Yayake Dandan (stone stairs) from the North Exit of JR Nippori Station.
It is a shopping street full of downtown atmosphere with about 70 stores, mainly old-fashioned private stores such as grocery stores, liquor stores, and delicatessen shops. The area is crowded with locals as well as tourists, especially on weekday evenings and weekends.
A: Nippori Station (JR), North exit
Tokyo Shopping Streets Offer Food, Fun and Nostalgia
In general, it's best to stroll through a typical shotengai during the day as many food stalls offer free food samples, and near closing time, most offer time sales. The changing of seasons also marks the time when all clothing stores go on sale and offer extreme discounts. Whenever you go, savor every moment you get and take the time for a stroll—more than a shopping experience, shopping streets in Tokyo offer a glimpse of an older Japan that still thrives today. Of course, for those who prefer to get out of the streets and into the air-conditioned bliss of a mall, the city certainly has plenty of options. Enjoy your shopping spree!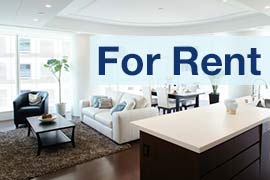 Listings of popular and luxurious rental apartments, condominiums, and houses
designed with expats in mind.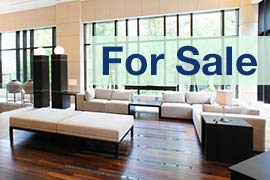 Listings of apartments, condominiums, and houses available for purchase in Tokyo.