Guide to Traditional and Modern Japanese Architecture
Poste date: Thursday, July 12, 2018
Tokyo Architecture Offers a Rich, Visual Guide of Japan's Past and Present
Japan has a lot to offer to those with an interest in architecture. Architectural styles in Japan have evolved over the centuries, heavily influenced by geography, climate, the raw materials available, and even the course of natural disasters. Japanese architecture eventually came to incorporate elements from neighboring Asian cultures as well as Western influences. Below are some places where you can discover the best of what Japanese architecture has to offer from today, as well as from years past.


Traditional Japanese Architecture
As Japanese civilization starting migrating from from a culture depending solely on hunting, gathering and fishing to agriculture—specifically rice farming—during the Yayoi era, loose communities developed into more formal settlements. The hearth was moved outside of the home, the social elite lived in raised wooden houses, and the rest of society lived in ground level homes with double-layered walls packed with dirt to keep out dampness.
Over the next few centuries, Japanese architecture continued to evolve and was influenced by the advent of Chinese and Buddhist culture. One thing that didn't change however was the dependence on wood as a primary building material. Of course, this meant that buildings were susceptible to natural disasters and fires, but they were also easy to rebuild afterward. It also became traditional for important shrines to have sacred forests planted around them to provide the timber for periodically tearing down and rebuilding the shrine facilities. It wasn't until the modernization of Japan during the Meiji period that other building materials such as red brick were used to emulate Western-style architecture.
Famous Traditional Japanese Buildings in Tokyo
Although Tokyo is a modern and lively city, there are still places one can go to see examples of traditional architecture, even as the city continues to grow and the Tokyo skyline continues to change. Some of these buildings are well-preserved originals, while others are reconstructions based on historical records.
Edo Tokyo Museum
The Edo Tokyo Museum in Ryugoku, famous for its sumo culture, has exhibits and models that offer a portrait of Edo period life. Its sister museum, the Edo Tokyo-Open Air Museum, also has many exhibits of homes and buildings that were preserved and relocated to the museum or reconstructed to give visitors a life-sized look at traditional Japanese architecture.
Kawagoe
To get a real feel for old town Edo head to historical Kawagoe, nicknamed "Little Edo", just a 30-minute train ride out of central Tokyo. The Karazukuri zone features preserved storehouses, traditional shopping streets, and a preserved bell tower that continues to ring to this day.
Nezu Museum
The Nezu Museum beautifully houses a diverse collection of artifacts in a way that makes visitors feel like they are walking through the bamboo forest of the traditional Japanese garden outside.
Fumiko Hayashi Memorial Hall
Fumiko Hayashi Memorial Hall is the home and workspace of writer, artist, and feminist Fumiko Hayashi, who lived during the first half of the 20th century. She worked closely with architects of the time to build her residence as place where she could both work and enjoy peace and solitude. The house is well preserved and maintained by the city government, and is open to visitors.
Yushima Seido
Yushima Seido is a Confucian temple that highlights the influence of China in Japanese architecture. The main building, called the taiseidan, is a large black hall with very little embellishment. The building honors five Confucian scholars whose statues are displayed within.


Modern Japanese Architecture
The shortage of remaining historical Japanese buildings today, along with the tradition of continuously rebuilding sacred shrines, has had an immense impact on the modern Japanese approach to architecture. For one thing, people view their homes as something to build anew as opposed to buying a previously owned home. As a result, Japanese architects aren't afraid to depart from architectural norms as long as the symbolic vision of their work appropriately honors the space being used.
Famous Modern Japanese Buildings in Tokyo
Nakagin Capsule Tower
The Nakagin Capsule Tower is a rare example of the post-war Japanese architectural style known as Metabolism, which aimed to combine futuristic megastructures with organic growth via individual capsules that could be plugged into a building frame. While the eye-catching Nakagin Capsule Tower is a sight to behold, its existence is in jeopardy as tenants are at odds over whether to preserve the historical building or tear it down. Check it out while you have the chance.


Fuji TV HQ
This one-of-a-kind building on the Odaiba waterfront is home to the Fuji Television broadcasting center. It was designed by legendary Japanese architect Kenzo Tenge who is also responsible for other iconic landmarks including the Tocho Government Building in Shinjuku and the Hiroshima Peace Memorial. Standing over 600 feet tall, the Fuji TV Headquarters is composed of massive steel columns connected by pedestrian bridges referred to as the "heavenly corridors". It also has a spherical observatory that overlooks Tokyo Bay. At night, the building becomes a canvas for a spectacular light show called GLITTER 8, which uses nearly 50,000 LED lights placed in the windows of the building.
Prada Tokyo
High fashion meets architectural design at the Prada Store in Tokyo's Aoyama District. The avant-garde building designed by Swiss architecture firm Herzog and de Meuron is six stories of smoothly curving crystal glass, formed by diamond shaped panes that alternately bubble out, curve in, or create flat edges. It's a stunning sight to behold, whether you're admiring it from the outside or enjoying the view from within.
Mode Gakuen Cocoon Tower
The Mode Gakuen Cocoon Tower is one of the tallest educational buildings in the world, and houses three separate vocational schools with a combined total of 10,000 students. It gets its name from the cocoon-like shape of woven aluminum and glass, which symbolizes the nurturing of the students inside. The tower's unique shape was a response to Mode Gakuen's challenge for architects to design a school that would fit in a limited space, as Japanese education facilities are typically wide, rectangular buildings. It won the "Skyscraper of the Year Award" from Emporis in 2008.
St Mary's Cathedral Tokyo
Another masterpiece from Kenzo Tenge, the St Mary's Cathedral is a modernist work from the 1960's, and is located in the Bunkyo Ward. Made of stainless steel and designed in the shape of a cross, it was built to replace the seat of the Roman Catholic Archdiocese of Tokyo, which was burnt down during World War II. The church seats 600 but has standing room for as many as 2,000 worshippers.


Whether you're interested in traditional culture or unique modern architecture, there is plenty to see and admire in Japanese architecture.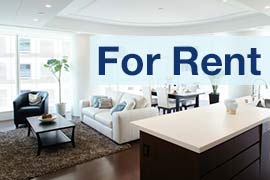 Listings of popular and luxurious rental apartments, condominiums, and houses designed with expats in mind.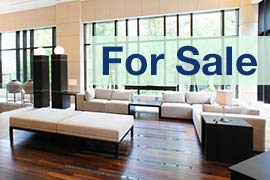 Listings of apartments, condominiums, and houses available for purchase in Tokyo.