Is it Possible for a Foreigner to Rent a house in Japan?
Poste date: Wednesday, October 12, 2022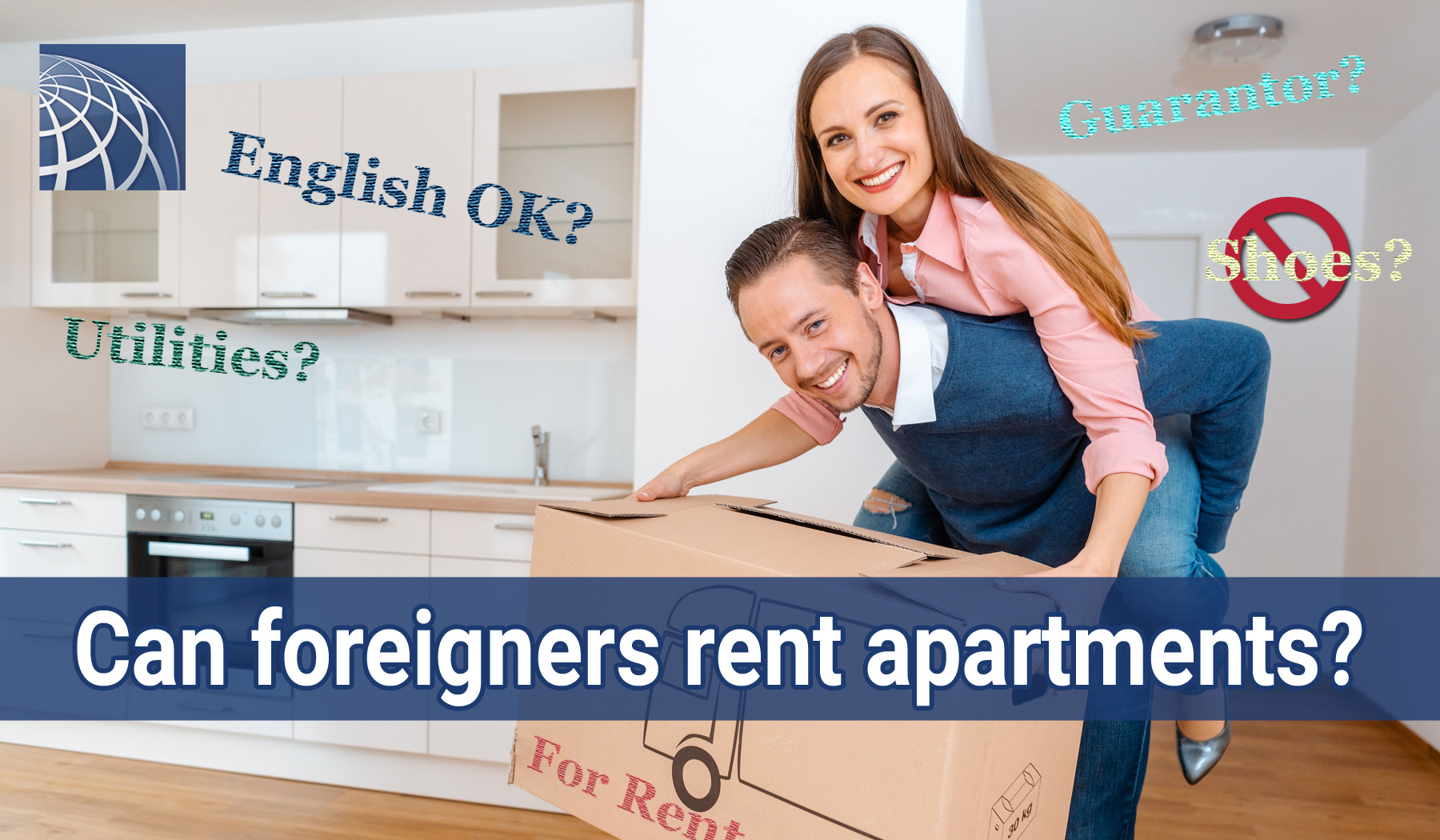 With an increase in the number of foreign workers in Japan, the housing needs of foreigners in Tokyo and regional cities is increasing. When foreigners rent apartments or houses in Japan, they may come across some difficult situations due to the language barrier, Japanese business customs, or due to the need to use a guarantor. If you are a foreigner in Japan, we recommend that you understand the following unique business practices of renting a house in before you start your house hunting.
1. The difference between house hunting in large cities and regional cities
In large cities such as Tokyo, Yokohama, Kobe, and Osaka, you can find many real estate agents that offer their services in English and other foreign languages. In regional cities, however, it is difficult to find such real estate agents. When no information can be found after searching the internet using keywords such as "apartment rental + __ city", it is a good idea to ask a colleague, friend, or company for help.
2. Tenant background checks when renting an apartment or house
In order to apply for rental housing, you will have to pass a background check. This background check is required regardless of whether or not you are a foreigner, Japanese, making an individual contract, or making a company contract. Whether you can pay rent, are a person with good references, your type of employment is appropriate, and so on may affect the results of your background check. 
In addition, to avoid possible communication problems with owners and management companies, some housing property owners have chosen not to accept foreign tenants. When looking for a house, it is best to check whether or not the property owner rents to foreigners. 
Housing properties which advertise to tenants in English or languages other than Japanese, or those which can be found by using search keywords such as Rental apartments in Tokyo on a Japanese real estate portal site, are usually available for foreigners. Even when the properties are not advertised as being available to foreign tenants, you may often be able to negotiate if you can speak or are studying Japanese, or if you can designate a Japanese person to be contacted on your behalf.
3. Key money, renewal fee, brokerage fee, guarantee fee
As is common in all countries, in addition to the monthly rent, a security deposit is paid when renting a property. In Japan however, there are other unique charges that may not make sense to some foreigners.
| | |
| --- | --- |
| Key money: | Is a non-refundable expense paid to the lessor at the time of a lease contract. It is usually the amount equivalent to 1-2 months' rent. |
| Renewal fee: | A non-refundable expense paid to the lessor at the time of contract renewal in the second year from the start of the contract. |
| Brokerage fee: | The fee paid to a real estate company. The amount equivalent to 1 month of the rent + 10% consumption tax. It is common in Japan that a lessee pays this fee to a real estate agent. |
| Guarantee fee: | When the guarantor is a guarantee company, this expense is paid by the lessee to the guarantee company. The amount is equivalent to 50-100% of a monthly rent. |
| Security deposit: | The majority of the security deposit will be returned to a lessee if there is no damage due to intention or negligence upon vacating the property. However, a cleaning expense will usually be deducted from the deposit in. |
The expenses and fees as stated above will be charged when renting a housing property under a long-term lease contract.
4. Guarantor
When you rent a housing property in Japan, you will be required to have a guarantor's signature or seal on a lease contract or to have a contract with a guarantee company.
To be a guarantor, usually you will have to be Japanese person living in Japan with good credit. It may not be easy for a foreigner who has just arrived in Japan to find such a person. If you do not have a supervisor from your company or a close acquaintance who you can ask, you may have to pay a guarantee fee and make a contract with a guarantee company. There are a several guarantee companies which provide their services to foreign clientele.

Lease Guarantor Companies in Japan
5. Furniture, appliances, and utility costs
Rental properties with long-term contracts in Japan do not generally come with furniture, home appliances, lighting fixtures, or curtains. Utility costs are also not included in the monthly rent. In addition to the rent, it is better to assume that the purchase cost of furniture and home appliances (or lease fee for furniture and appliances), utility costs, and an internet connection fee will be charged separately. 
For short-term contracts such as monthly apartments and shared houses, furniture, appliances, fixtures and utilities are usually included in the rent.
6. Shoes strictly prohibited
Unless you have a special permission, rental apartments and houses in Japan are designed for tenants to remove their shoes at the entrance before entering the living space. While it is common practice in many countries to use your outdoor shoes within your home, in Japan it may be considered a breach of your lease contract.
The above are the common business practices and rules of real estate leasing in Japan that foreigners planning to live in Japan on a long-term basis–such as employment or study abroad–need to know when renting an apartment or house in Japan.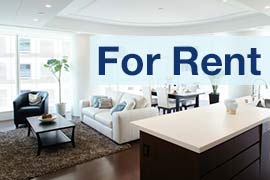 Listings of popular and luxurious rental apartments, condominiums, and houses designed with expats in mind.