Earthquake Resistance of Buildings in Japan
Poste date: Wednesday, February 28, 2018
If you are thinking of buying or building a home in Japan but are concerned about earthquakes, take heart—compared to other countries, the collapse ratio of buildings due to a powerful earthquake is said to be extremely low in Japan.
When an earthquake does occur, the risk to your home depends on many different factors such as the ground itself, the shape of the land, and building density among others. Fortunately, all buildings in Japan are required to have an earthquake-resistant structure, which means that new construction can only be approved through rigorous compliance with earthquake-proof standards set by law.
These strict standards, as well as information about advanced technology used in earthquake-proof buildings in Japan and throughout Tokyo that cater to them, will be outlined in this article. Following that is a basic risk-assessment of the Tokyo area to help keep you informed.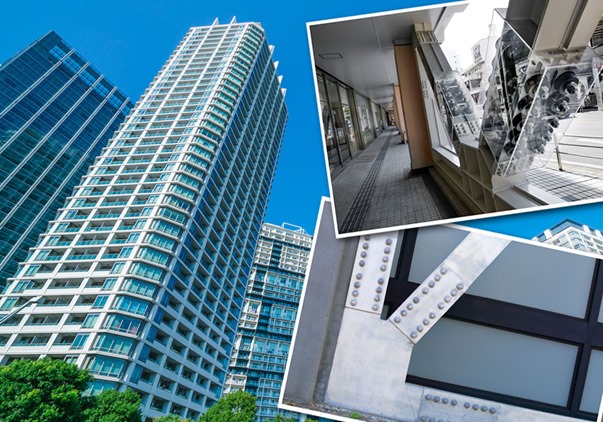 Regulations for Earthquake-proof Buildings in Japan by Generation
To make all structures as earthquake-resistant as possible, the Building Standard Act has been—and always will be—strictly reviewed every time the country experiences a large earthquake. For that reason, Japanese buildings can be divided into different "generations," depending on when they were constructed. As of now, every building falls under the "2nd generation" or below, where everything before that simply refers to buildings constructed prior to 1971. Below is a chart that summarizes the timeline of events that have led to the earthquake-proofing of buildings in Japan.
1971

2nd generation
After the earthquake off the shore of Tokachi in 1968, the standard for tie-hoops of RC, or reinforced concrete structure, was tightened.

1981

3rd generation


Following the disaster caused by the earthquake off the shore of Miyagi Prefecture in 1978, the Building Standard Act was revised and the New Anti-seismic Design Code came into effect.*

The new standard focuses not only on preventing the collapse of buildings during earthquakes but also on how to secure the safety of the people inside them.

According to the Old Standard, buildings were expected to resist an earthquake of JMA seismic scale 5

The New standard mandates that buildings are able to resist an earthquake of JMA seismic scale upper 6 or higher

* The New Anti-seismic Design Standard has been applied to all buildings requesting approval of construction as of June 1st, 1981.

1995

After the Hanshin-Awaji earthquake in 1995, the Act for Promotion of Renovation for Earthquake-Resistant Structures (a regulation that promotes the structural strengthening of existing earthquake-resistant buildings in Japan) came into effect.

It required the earthquake resistance level of buildings larger than a certain size to be assessed and their structures renovated in accordance with the higher earthquake proof performance level set out by the New Anti-seismic Design Standard.

2000

4th Generation

The Building Standard Act was revised in order to improve the safety of wooden buildings and to clarify anti-seismic performance level, specifications and building foundation forms. Ground investigations became virtually mandatory.

2009

The Licensed Architect Act was revised as a result of a falsification of structural information that was discovered in 2005. The new law required all buildings larger than a certain standard of size to be structurally designed by a 1st class registered architect.

Most of the buildings that collapsed in the Hanshin-Awaji earthquake in 1995 were built before the New Anti-Seismic Design Standard came in effect. As can be seen above, standards for earthquake resistant buildings in Tokyo and Japan at large have been tightened with each new revision of the law. These changes are to be expected, as the country has always pushed for increasing and improving the earthquake-proofing of buildings. Of course, a successful policy requires more than just passing laws. It requires actual physical changes in structure to make buildings safer. Below is a basic outline of various types of building structures and the types of materials used therein.



Types of Building Structures and Materials
When it comes to building structures, there are basically 4 types of materials used: wood, steel, reinforced concrete, and steel-reinforced concrete. This information is mandated by law to be included whenever you are planning to rent or buy a new home in Japan.
Wooden Structure

Wood is the main material used in these buildings.

With that structure, posts and beams serve as the core parts of a given building. Many detached houses in Japan are made of wood.

Steel Structure (S)

This refers to buildings primarily using steel materials in their framework. Steel structures are especially suitable for large buildings.

Reinforced Concrete Structure (RC)

Building frameworks outfitted with RC (Reinforced Concrete) structure utilize concrete with iron reinforcing bars inside.

RC structure takes advantage of both reinforcing bars as well as a steel frame. With Reinforced Concrete structure, steel-made "reinforcing bars" with tolerance against stretching forces, strengthen the "concrete" which resists the compressive forces of the building's weight.

Steel Reinforced Concrete Structure (SRC)

Along with iron frames, buildings with this framework primarily employ concrete with iron reinforcing bars inside.

This structure, often referred as "SRC structure," utilizes both steel and reinforced concrete. Iron poles and beams, which are further supported by iron reinforcing bars, are later filled with concrete.

This structure is often applied for high-rise buildings because it provides excellent seismic resistance and is also solid and durable.


Level of Earthquake Resistance in Japan According to Building Structure
Of course, both inner and outer material structure is crucial to the makeup of earthquake-proof buildings in Japan and elsewhere. But did you know that the level of earthquake resistance is can vary depending on their foundations? Earthquake-proofing technology has evolved so much that the things that you cannot see—from the flooring deep beneath your feet to how the walls are designed to move during an earthquake—can make all the difference for safety.


Earthquake Resistant Structure

This is the most common structure for detached houses in Japan. All buildings built after 1981 must conform to the New Anti-seismic Structure Standard requiring buildings to have an earthquake resistance structure.

Seismic resistance structure allows main building structures, namely, posts, walls and floors, to absorb seismic motions. Buildings can be divided into Rigid Structure (constructed rigidly in order to prevent collapse) and Flexible Structure (the main structural parts of which bow flexibly in order to spread the force of seismic motions).

Damping Structure

In order to minimize seismic motion, damping walls that absorb seismic energy are constructed within the building. Damping structures can be divided into the Active type, which uses energy such as electricity and the Passive type, which uses physical forces.

Compared to earthquake resistant structure, damping structure can reduce seismic intensity by 70-80%.

Seismic Isolation Structure

Commonly used for high-rise buildings as part of their foundation, this structure places quake-absorbing devices (isolators) such as laminated rubber that blocks seismic motions from reaching the building. Quake-absorbing devices include laminated rubber, lead, springs, dampers, ball bearings, etc. Furthermore, newly-invented construction methods use a combination of these materials.

Seismic isolation structure can reduce seismic intensity down anywhere from ⅓ to ⅕ (less than half) when compared to earthquake resistant structure.


Generally, apartment and office buildings with damping or seismic isolation structures are more secure against earthquakes compared to those with more basic anti-seismic structures.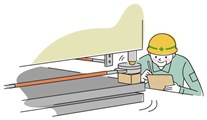 Risk of Earthquake Damage Depending on Area in Tokyo
Land types have different categories, and those categorized as alluvial plains or lowland valleys have a higher risk against earthquakes. In Tokyo, local town areas along Arakawa River and Sumidagawa River where old wooden houses and buildings with light steel structures are densely gathered have higher risk of fire. The Southern Adachi ward, Arakawa ward, Eastern Taito ward, Western Katsushika ward, Sumida ward and Northern Koto ward areas are considered higher risk due to the reasons described above. In contrast, areas such as Chiyoda ward, Minato ward and Shibuya ward, where many foreign companies gather and a high percentage of foreign expats reside, are viewed as relatively safe.



Earthquake-proof Buildings in Japan Help Make Life Safer
The constant movement towards making improving earthquake-resistant buildings in Japan, aided by the advanced technology that has brought them to the cutting edge, have made most Japanese citizens reassured of their safety even in the "higher-risk areas", which are considered to be good residential areas. Most anywhere you travel or live throughout Japan, you will find no shortage of earthquake-resistant buildings.
Important Note: Information herein is subject to change pending new laws, regulations and technology. For more information, check out the English website of the Ministry of Land, Infrastructure, Transport and Tourism, or contact the Housing Bureau directly:
Building Guidance Division,Housing Bureau
Ministry of Land,Infrastructure and Transport
Address : 2-1-3 Kasumigaseki, Chiyoda-ku, Tokyo 100-8914
Phone : (+81-3)5253-8513 Fax : (+81-3)5253-1630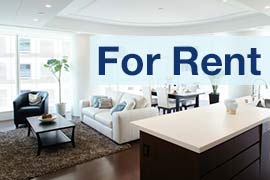 Listings of popular and luxurious rental apartments, condominiums, and houses designed with expats in mind.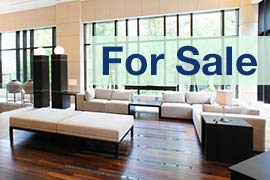 Listings of apartments, condominiums, and houses available for purchase in Tokyo.