Great Places for 'Hatsumode' around Tokyo during the Japanese New Year
Poste date: Tuesday, December 13, 2022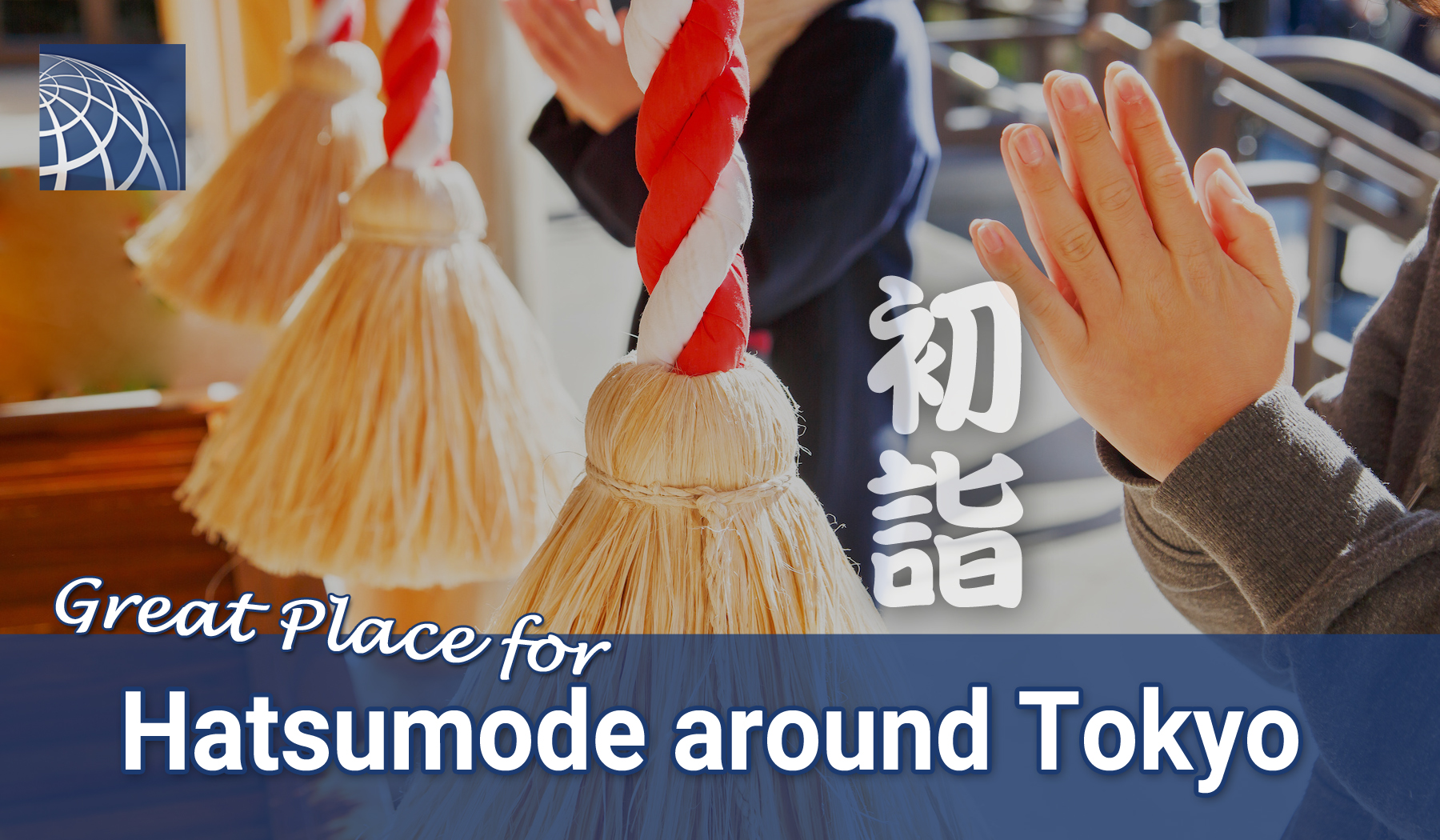 On the first day of the Japanese new year, you will see many people heading to shinto shrines and temples for "hatsumode," or the first prayer of the year. On this day, people bring back old omamori protective amulets - which are supposed to have a shelf life of one year - and obtain new ones from the shrine. You will also see others purifying themselves with sacred smoke, or even carrying wooden arrows from the shrines.
This isn't because archery is a common new year's day activity, but because these arrows are also charms, called hamaya, only available at the beginning of the year. The locals usually have a specific shrine or temple they visit, each known for a particular type of blessing, from good health, wealth, relationships and more. When considering which temple or shrine you might want to visit on New Year's Day, think about what to wish for - and keep in mind that hatsumode is usually carried out on the first three days of the year.
Experience Hatsumode at these 6 Temples and Shrines
Meiji Jingu Shrine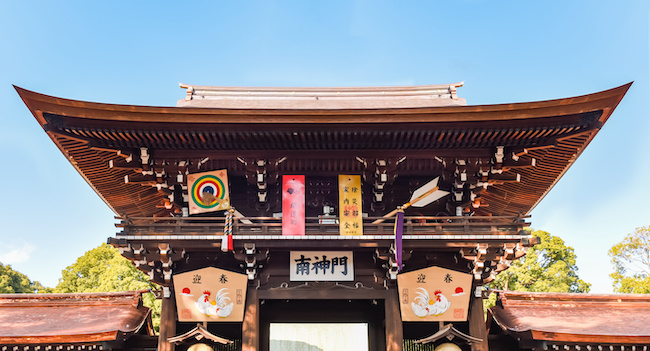 This is one of the most popular shrines for tourists and locals alike during hatsumode, with over three million visitors over the first three days of the year. The shrine is dedicated to the worship of the deified spirits of the Meiji Emperor, and is located near the trendy Harajuku area just beside the JR Yamanote Line's Harajuku station. The long pebble-pathed approach is surrounded by cedar trees, making for a serene and contemplative walk, perfect for new year resolution-making and reflection. The Meiji Jingu Shrine is a sprawling 175 acres - larger than Vatican City! You will also see an impressive display of sake barrels here, donated to the shrine by various sake brewers around Japan. People come here to pray for luck of all kinds, so this is a classic all purpose shrine that also makes for great sightseeing.
http://www.meijijingu.or.jp/english/index.html
Naritasan Shinsho-ji Temple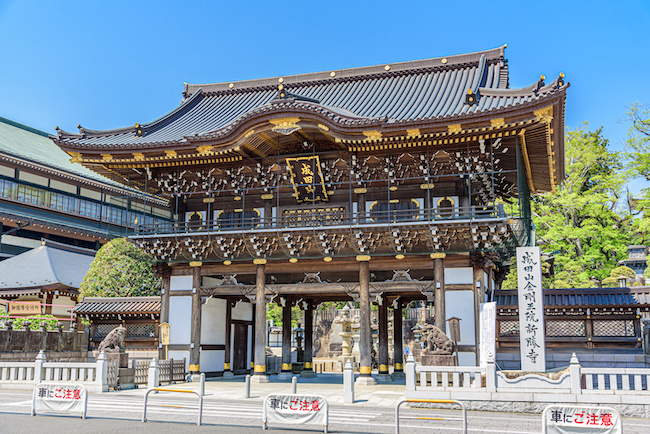 Naritasan Shinsho-ji Temple has a history of over 1,080 years and is one of Japan's most visited temples, with over 10 million visitors each year. It also has several nationally designated important cultural properties. On New Year's Day (through 1-3 January), it has the second highest number of visitors (oer 3 million visitors) to Hatsumode in Japan, after Meiji Jingu Shrine. There are several experience programs available, including sutra copying, zazen meditation, and ogoma prayers. Naritasan, a place of worship since the Edo period, would soothe both body and mind.
https://www.naritasan.or.jp/english/
Tokyo Daijingu

If you're looking for love in the New Year, the Tokyo Daijingu is where you want to be. This allegedly powerful shrine is affiliated with the Ise Grand Shrine in Mie Prefecture, thought to be one of the oldest and holiest places in Japan. The shrine was built by the order of the Meiji Emperor in 1880 so that more people could be blessed by the gods of Ise without actually making the journey to Ise. The queue to get into the shrine grounds can last 3-4 hours during hatsumode, but for a lifetime of happiness and love it may be worth it. The omamori charms here are aptly shaped like a love locket on two strings tied together. Who knows, you may meet your other half while waiting in line!
http://www.tokyodaijingu.or.jp/english/index_e.html
Kanda Myojin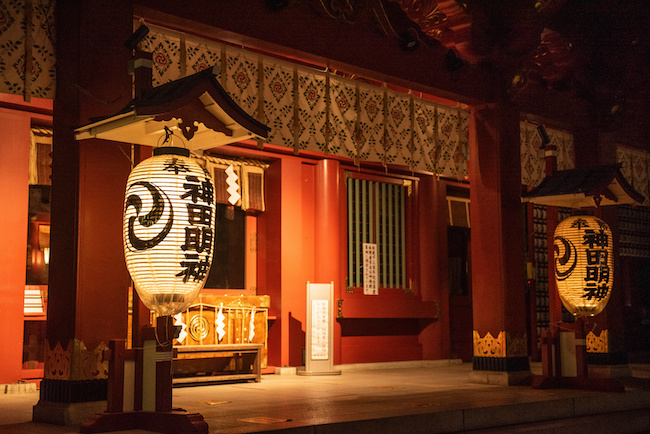 Otakus, rejoice, as the Kanda Myojin is your mecca for an animated new year ahead.Head here to pray for a computer virus-free year, with the omamori charms targeting the IT industry. Located in the otaku town of Akihabara, a 7-min walk from JR Akihabara station, this shrine was previously frequented by the warrior class; even renowned general Tokugawa was said to have paid his respects here, giving it some serious hatsumode clout. One of Tokyo's major summer festivals, the Kanda Matsuri, is also named after this shrine.
http://www.kandamyoujin.or.jp/what/
Yushima Tenjin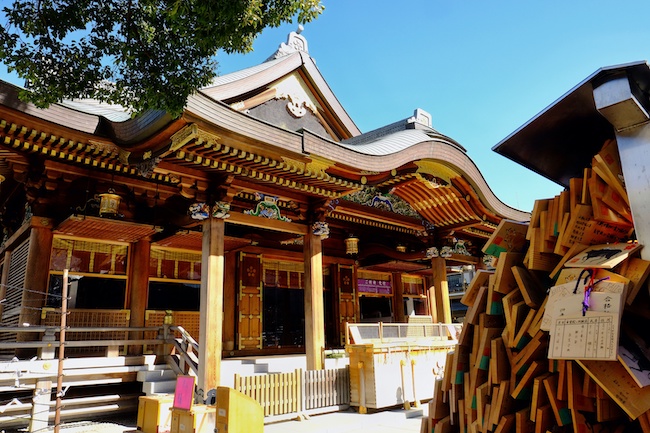 The Japanese new year provides great opportunities to explore your resolutions from a number of angles, including school and study. If you are a student or academic on a quest for scholarly success, the Yushima Tenjin shrine is the place to head to. Located on top of a hill in the Ueno district, this ancient shrine deifies a famous ninth century scholar who had an outstanding reputation for learning and is hence worshipped as the god of learning. This shrine is particularly packed prior to the examination period, with students and their relatives coming to pray for good exam grades and admission into the university of their dreams.
http://www.yushimatenjin.or.jp/pc/eng-page/english.htm
Sensoji Temple (Asakusa)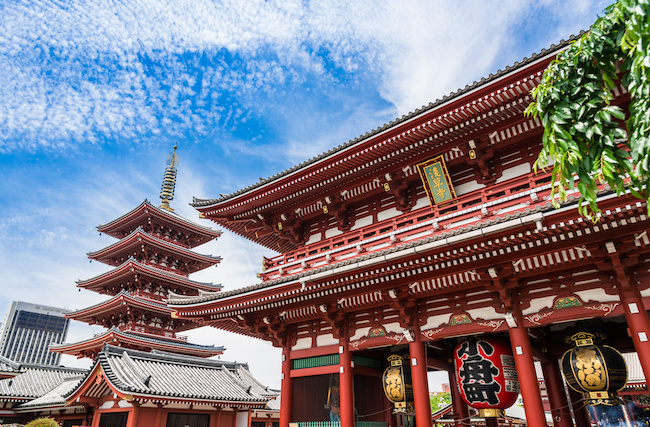 Sensoji Temple in Asakusa shares its grounds with Asakusa Shrine. Founded in the year 628, this complex is actually Tokyo's oldest temple. Visiting this shrine during the new year in Japan is a good chance to see both a temple and a shrine, and participate in the Buddhist year-end rite where the bell is rung 108 times, signifying the 108 worries of mankind, as well as pray for a smooth year ahead with a omamori charm from the shrine. Its founding dates back to two thousand three hundred years ago when two fishermen found a kannon (Goddess of Mercy) statue in their fishing net in the Sumida River. Now, it is worshipped by businessmen who seek prosperity. Some three million people visit the shrine grounds during the Japanese new year, enjoying the festival like atmosphere with many stalls lining the shrine approach. The shrine is accessible via all Asakusa Station lines.
http://www.asakusajinja.jp/english/
Nishiarai Daishi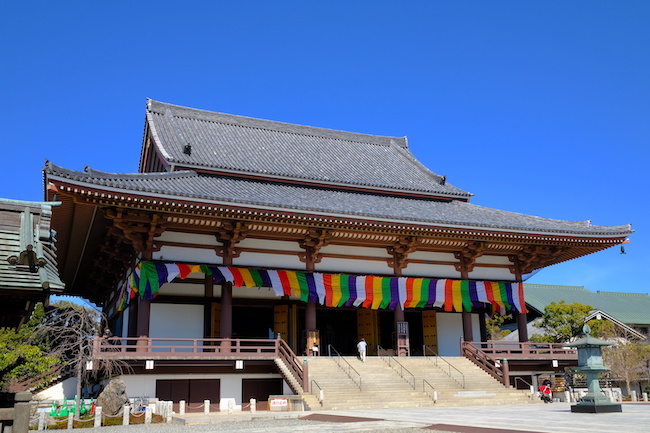 The Japanese believe there are certain years in one's life which are considered unlucky, and if it is your zodiac year, the year will be "yakudoshi" - meaning unlucky or challenging in various aspects. The Nishiarai Daishi Temple is famous as a power spot for banishing evil spirits and bad luck. There are also certain ages deemed to be challenging ones for men and women, so head here and check if you should be taking some extra precautions or buying a special protective charm. As Nishiarai Daishi is also usually less-crowded than other more power spots more popular with the tourists, this is recommended for those who cannot bear the thought of waiting for a few hours to rid yourself of ill luck.
https://nishiaraidaishi.jp/en/
Omamori and Omikuji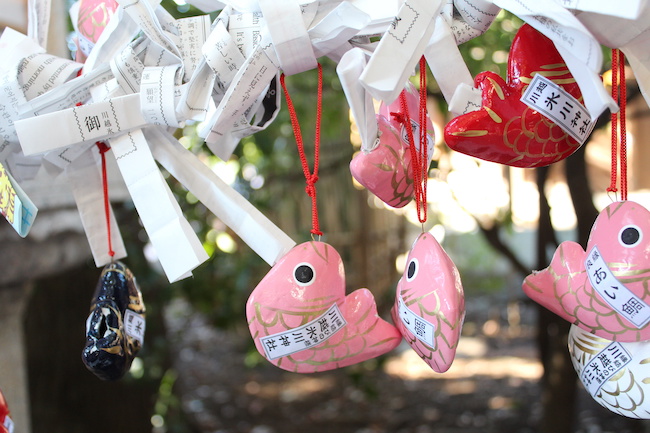 Now, regardless of which temple or shrine you visit, you will find a whole plethora of charms (omamori in Japanese) for various purposes, from good luck, to luck in love, good health, safe travels, success or to ward away evil. The omamori usually have a cute or interesting design, flaunting what the particular shrine or temple is famous for. You can also obtain a fortune slip called an omikuji that will give advice on your current luck quotient and how you will fare in various aspects from love to work and finding missing things or people you are waiting for. If you like the assessment of your luck you can keep the paper; otherwise you can tie it to a rack or a tree where people leave their unlucky predictions in the hope of averting the bad luck.
Hatsumode is More than a Fun New Year Event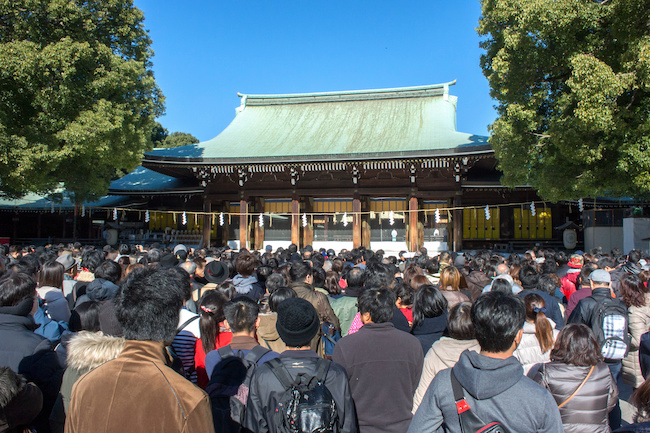 Hatsumode is one of the most important Japanese new year traditions, a fun ritual for family or friends where jostling with the crowds during the cold winter season is just as interesting as making your wishes known to the gods. Despite the jovial mood, do bear in mind that the shrines and temples are holy and sacred places and the rules there deserve to be respected. Do observe what other people are doing and copy them if you aren't sure of what to do. Happy New Year!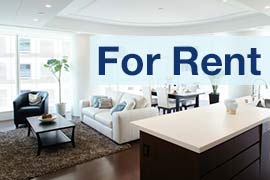 Listings of popular and luxurious rental apartments, condominiums, and houses
designed with expats in mind.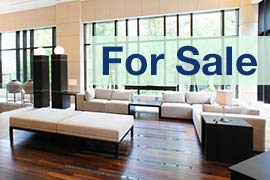 Listings of apartments, condominiums, and houses available for purchase in Tokyo.