Onsen Etiquette: 6 Simple Tips on How to Bathe in Japan
Post date: Thursday, February 1, 2018
Nothing compares to the relaxing properties and cultural experience of visiting a hot spring (Onsen) in Japan. To truly embrace the local lifestyle a trip to an onsen is a highly recommended experience beloved by visitors and new foreign residents alike. There are many types of onsen such as indoor baths, large outdoor open-air baths called rotenburo, and even public footbaths. Because the onsen is unfamiliar to most non-Japanese, many people lack the confidence to try it out. Worries about etiquette, modesty, and other misunderstandings keep many away. Whether you are a hesitant first-timer or eager to give to take the plunge, here's a simple guide to onsen etiquette along with other tips that will put you well on your way to becoming an expert Japanese bathing aficionado.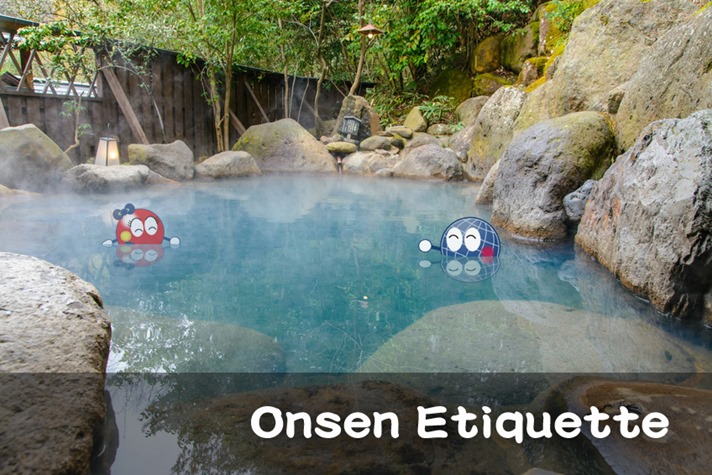 6 Steps to Proper Onsen Etiquette
1. Use the Correct (Gender-specific) Entrance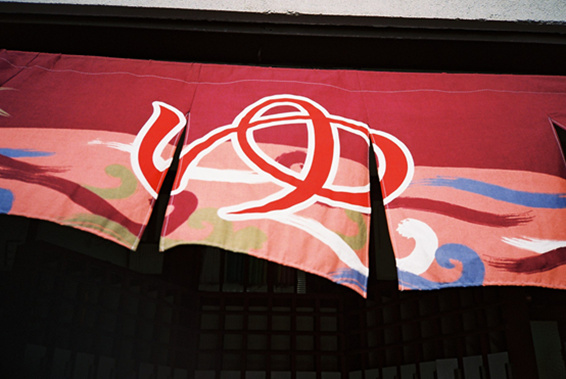 When you visit an onsen, remove your shoes and put them in a locker inside the front entrance. There will be a front desk where you can pay the entrance fee (this can vary from under 1000 yen up to 3000 yen) depending on which services you want to use, as some onsen these days also have options for food, games and other activities after your bath. At larger facilities, you can get a cotton kimono called a yukata to wear after your bath, sometimes in several different varieties.
Note that there are usually two entrances, sometimes color-coded and with only Japanese characters as a guide. While there are areas of some onsen where men and women can relax together while robed, remember that modern Japanese baths are strictly separated by gender! If not first directed toward a gender-specific one, please confirm where you're supposed to go before entering to save yourself and others some unnecessary embarrassment.
2. Use Towels Appropriately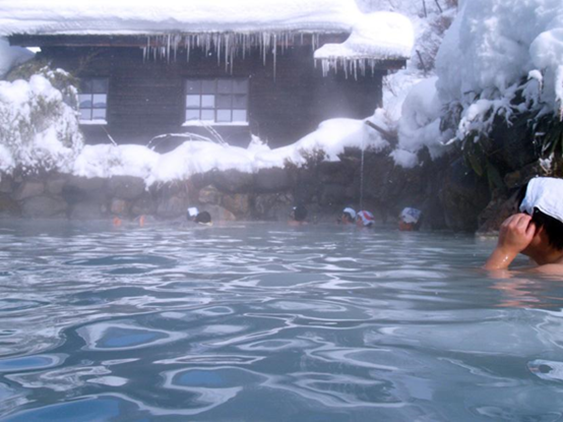 Towels are usually provided--one medium bath towel to put in your locker for drying off afterward, and one smaller towel for using inside the bathing area. These are almost like sports towels, which works out well because you will not need or want to carry around a big towel while you enjoy the onsen. Strange as it may seem, one important part of how to bathe in Japan is properly using those towels! As people usually wash with them before entering, it is considered only polite to keep them out of the bath water--people typically put them on their heads while in the water and in their laps while sitting. Keep in mind that at some less resort-like public baths you may need to bring or purchase small towels. These usually cost around 200-300 yen.
3. Leave Swimsuits at Home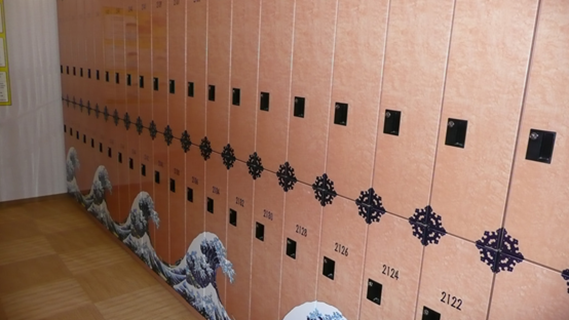 Onsen are experienced without swimsuits or other clothing items (aside from the above towels!). Please undress in the changing room and enter the pre-onsen shower area. Put your items in a locker. There will be a small key usually on a plastic bracelet. You wear your key on your wrist while you wash and bathe.
4. Wash Up Before Bathing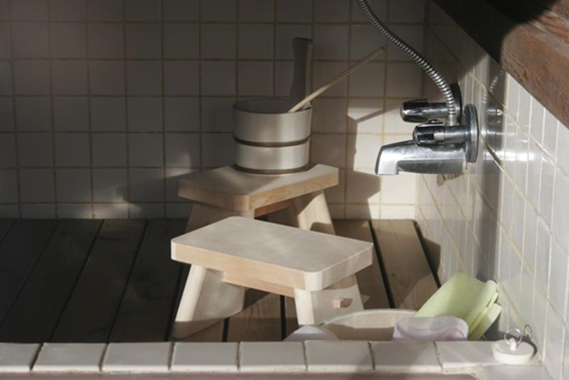 Wash thoroughly before entering and soaking in the baths. This is a huge part of onsen etiquette, as the baths are used by everyone! There will be showerheads, with small buckets for water, small stools to sit on while cleaning up and amenities provided like shampoo, conditioner and body wash. Take your time and get very clean. Really suds up and before heading to the hot spring (at least twice is recommended). Though you may feel a little self-conscious as you shower, there's no need to worry as everyone will be focused on their own degree of cleanliness.
5. Bathe More, Talk Less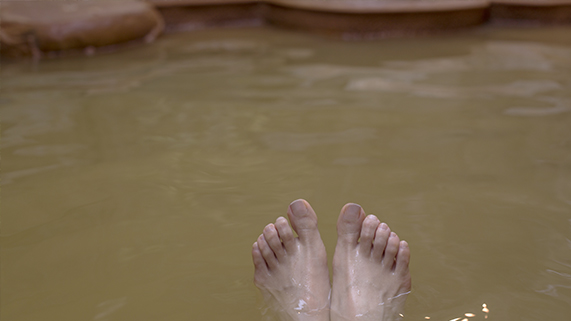 Head to the baths. Often there will be a few types with different temperatures, or features. You can take breaks sitting up on the edge if you get too warm. Relax and let the natural minerals and soothing hot water do their work. There is no specific tenet of onsen etiquette that prohibits talking, of course, but they are calm places meant for de-stressing and winding down. Friends can chat quietly but generally, this is a great time to get a bit Zen and just chill out in the warm, calming waters.
6. Take Only What you Came in With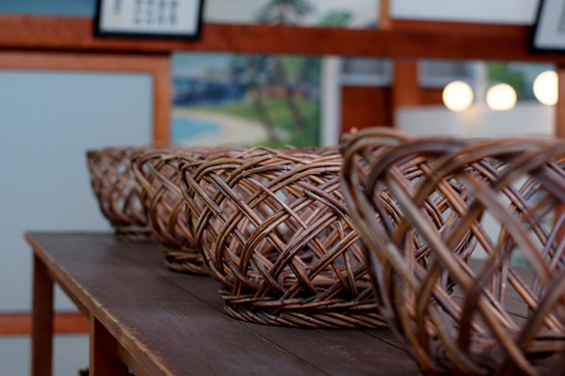 After bathing, you can take an additional shower. You will often find other service items back in the changing rooms; various items such as hairdryers, skin creams, combs, and toothbrushes are fairly common. In contrast to hotel amenities, onsen etiquette dictates that reusable items such as hairbrushes be put into special sterilization machines so that other patrons may use them later. If your onsen provided a yukata there may also be a relaxation room with beverages, TVs, even massage chairs. It is 100% expected that you can move about these special public areas in your yukata. When you have enjoyed the facilities to their fullest, head back to your changing room and put your clothes back on. You will find baskets to leave yukata and towels.
A Note on Tattoos and Booze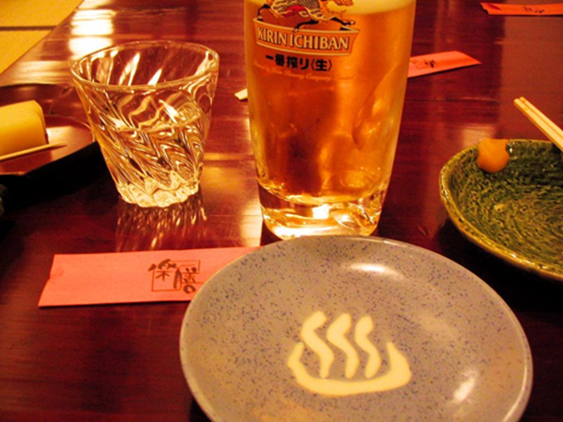 In addition to the above onsen rules, a brief note is needed about alcohol and tattoos. In reality, tattoos in onsen are prohibited due to their long history of association with yakuza (Japanese mafia), a stigma that continues today. That said, if your tattoo is easily covered with a bandage of some kind or if it is easy to hide you might be fine. The good news is that, in an effort to make onsen more accessible to foreign travelers there is some movement by the government, the tourism organizations, and some onsen areas to change the thinking about tattoos and onsen. Some onsen groups like Hoshino Resorts have even created stickers to cover your tattoo, instituting a rule that people can go to onsen if they can cover their tattoo with a single sticker of 8cm✕10cm. Getting a sticker to cover your tattoo is only good onsen manners!
And while not prohibited by onsen etiquette, drinking alcohol before hot spring time can be dangerous; drinking spirits before entering a hot spring--not to mention during the experience--increases the chances of thrombosis. Most onsen areas do serve beer, sake, and wine with the dinner meal or even in the after-bath resting areas, so for your own safety and the serenity of others, save the drinking for after a nice hot soak.
The only thing Japanese bath-goers should definitely be drinking is water. A bottle of water before and after you go to onsen is recommended, especially if you have high blood pressure. Not only that, but drinking water will also help you avoid dehydration in the hot bath.
Some Onsen in Tokyo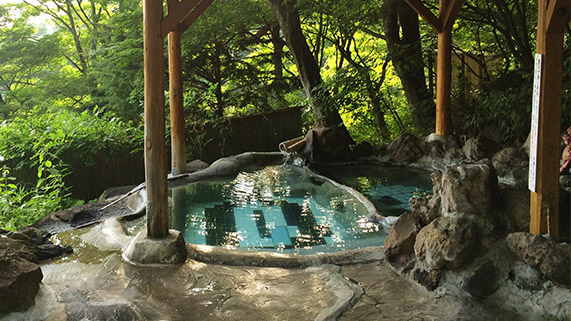 Now you know some of the ins and outs of how to bathe in Japan. If this article has piqued your interest in trying onsen but you want to stay close to downtown Tokyo, check out these top picks for local onsen.
Oedo Onsen Monogatari, Odaiba
2-57 Aomi, Koto-ku Tokyo
Adults ¥2,480 (Mon-Fri), ¥2,680 (Sat, Sun & holidays), school students and under ¥1,000; late-night surcharge (after 2am) ¥2,000
http://daiba.ooedoonsen.jp/en/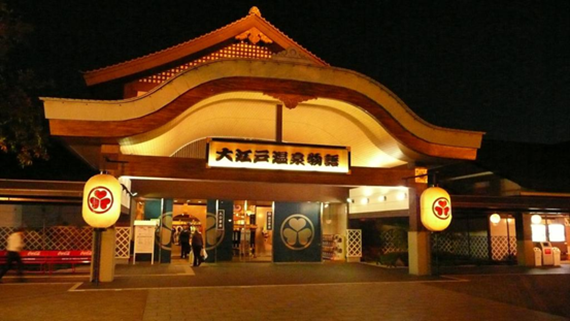 At Oedo onsen you start out by choosing a favorite yukata robe to wear, before heading to the communal eating, drinking, shopping and entertainment areas all designed to look like the old time Edo—the era of the samurai. Next, head off to the gender specific, male and female, onsen bath entrances. Inside, you'll find many types of onsen and a sauna. You can also head outside to try three large baths and, in an additional area outside (where you need to wear your robe), you can try the landscaped footbaths.
Spa LaQua by Tokyo Dome area
1-1-1 Kasuga, Bunkyo-ku Tokyo
Adults ¥2,634, children (elementary school students and older) ¥1,944
http://www.laqua.jp/pages/en/spa.html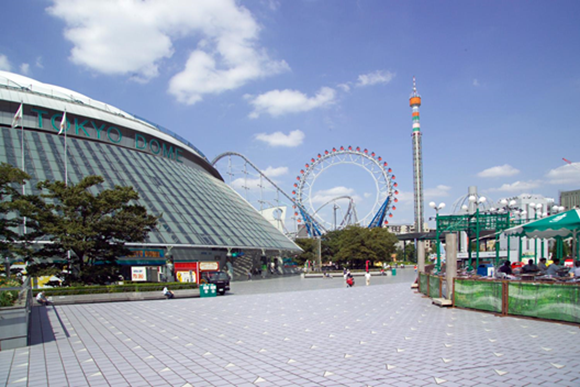 Where Oedo Onsen focuses on nostalgia, Spa LaQua is a modern, fancy hot spring complex. In addition to the many different baths, try their low-temperature sauna. Visit the beauty salon, get your nails done, and go to the next level with a Hawaiian or Thai style massage at this huge, modern, onsen resort. The hot spring water here is sodium chloride-enriched is said to help to cure the common cold, and relax sore muscles.
Now That You Know Onsen Rules, Simply Enjoy Your Japanese Bath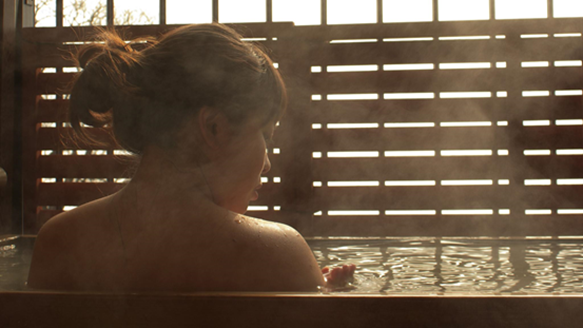 With all the onsen rules you've learned, you're now ready to experience bathing in Japan! Hot spring culture can improve your health, reduce your stress, and provide a needed break from busy Tokyo life. Once you try for the first time you will definitely want to make visiting Onsen a regular part of your routine while living in Japan. After you explore some of Tokyo's best onsen, you may want to plan a day trip out of town to Hakone where you can explore the local hot springs and fantastic views of Mt. Fuji.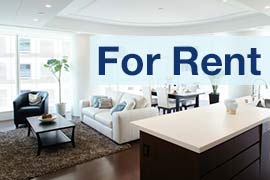 Listings of popular and luxurious rental apartments, condominiums, and houses
designed with expats in mind.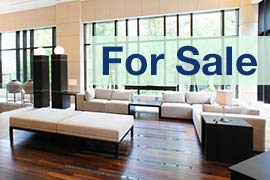 Listings of apartments, condominiums, and houses available for purchase in Tokyo.
wik