Tokyo River Cruises: An Expat's Guide to Exploring Your New City
Poste date: Tuesday, July 19, 2022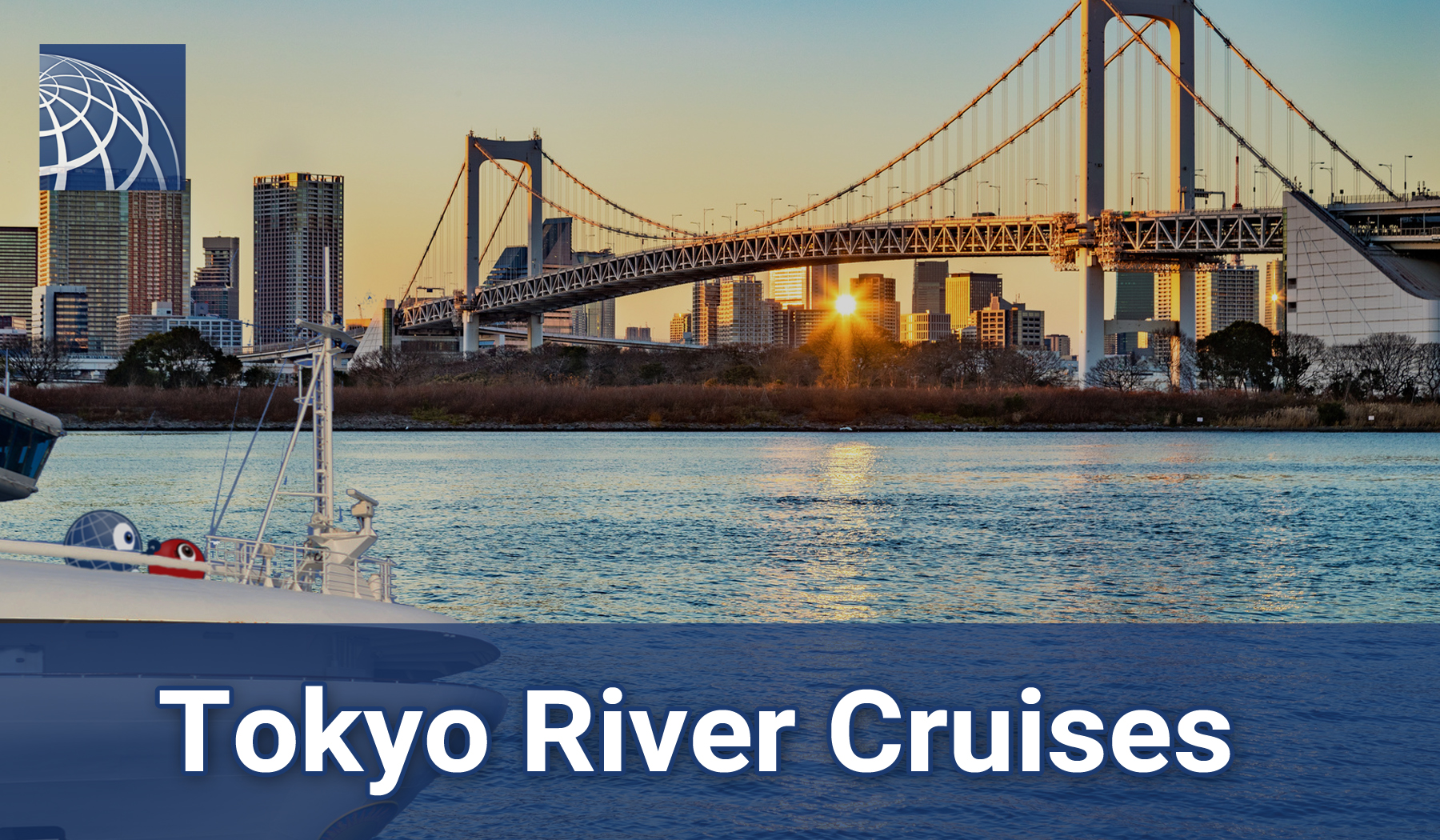 The first image that may come to mind when you think of Tokyo might be one full of tall gray buildings–a concrete jungle, if you will–but in fact Tokyo is full of many waterways that provide the perfect backdrop for the numerous cruising experiences that are offered. From the old-fashioned yakatabune (meaning "house-type" boat) to modern marine transport vehicles modeled after submarines, taking a boat ride through Tokyo's rivers it is quite an amazing way to get familiar with the city. Keep reading to find out which types of Tokyo cruises are available, and to learn more about the unique services each can offer.
Tokyo River Cruises
River Cruises are experiencing a surge in popularity in the past few years, and for a good reason. They allow you to experience some form of travel without going too far and as an added bonus you only need to pack light. You can also enjoy numerous sights in a short amount of time at a relaxing pace. Of course, part of the allure of a river cruise is that they are able travel to the best sightseeing spots in the city easily, thanks to Tokyo's close proximity to various nearby waterways. There are many routes available depending on the services offered and the area's focal points.
Where Do Tokyo Cruises Travel?
Tokyo offers a wealth of landmarks, culinary hotspots and cultural experiences located throughout the city. Taking a cruise can be one of the most fun and convenient ways of seeing them all. Here are some highlights of the locations that you will be able view and visit with on a Tokyo river cruise.
Asakusa
There's just so much history ingrained in Asakusa. Perhaps one of the most memorable sights when visiting this part of Tokyo would be the golden flame sculpture atop the Asahi Super Dry Hall. Standing beside the famous Sensoji Temple is the Asakusa Shrine. One might wonder why two religious sites would be side by side, but as with many contrasting things in Japan, it just seems to be syncretic.
Odaiba Seaside Park
With its very own Statue of Liberty, Odaiba Seaside Park boasting a beach with a beautiful view, is a popular tourist and school trip destination. Go there at night when the weather is clear to enjoy the full view of the Rainbow Bridge. When the weather is bad though, the lights will be covered in fog. If that happens to be the case, head on over to the Marine House that overlooks the sea to enjoy a snack indoors. You can also take a ferry to Asakusa via the water bus beside the park. The "Sea Light Festival" (early July) and the "Odaiba Rainbow Fireworks" (November and December) are a must-watch aboard a boat.
Skytree
Often mistaken for Tokyo Tower, the Tokyo Skytree is a television broadcasting tower and one of the major tourist destinations in Tokyo. There are two observation decks; one at 350 meters and one at 450 meters. Both observation decks offer a good view of Tokyo. While taking in the view from the observation decks is more popular during the evening, the day view can be spectacular as well. Built around Tokyo Skytree is a large shopping complex with an aquarium and is a popular date spot. While the view from the observation decks in the tower are beautiful, the view from the deck of a yakatabune is also quite amazing.
Nihonbashi
Nihonbashi, literally meaning "Japan Bridge", is located to the north of Ginza near Tokyo Station. The previously wooden bridge is the kilometer-zero marker for Japan's highway network since the Edo Period. Reconstructed in stone, it is now an area with bustling streets yet retains the spirit of traditional Japanese culture. While the Coredo Muromachi complex boasts three skyscrapers with shopping and dining establishments, small shops specializing traditional crafts can also be found lining the street.
Ryogoku
Ryogoku is synonymous with sumo among Japanese people, and this is because the country's top sumo stadium is here. Although they actually host numerous events such as fashion shows, it is their sumo tournaments that draw the most crowds. The Edo-Tokyo Museum with its unique architectural design is also a must-see. Ryogoku Pier is on the Asakusa-Odaiba cruise route.
English-Speaking Tokyo Cruise Providers, Routes and Features
There is an overabundance of cruising experiences offered to suit every occasion. Some Tokyo cruises offer live entertainment, feature luxury watercraft, and even offer full meal services. Here is a summary of cruise providers along with their services, amenities, and other key points to satisfy your desired cruising experience.
---
Anniversary Cruise
Classy and often hired for parties, Anniversary Cruise offers 3 major routes; the Tokyo-Odaiba area, Yokohama area, or Sumida River. From small cruisers to large party cruisers, Anniversary Cruise boasts an impressive 70 different vessels. Cruise times depend on seasonal events and the route type.
https://www.anniversary-cruise.com/
---
Amitatsu
Enjoy the Odaiba-Skytree route with a full-course of meal and drinks on Amitatsu's shared yakatabune. Choose from 8 types of boats, including the Godzilla and the No. 12 Amitatsumaru, a Japanese-style yakatabune.
---
Symphony Tokyo Bay Cruise
You can enjoy a high-class meal while cruising in a yacht through Tokyo Bay. Highlights include the Rainbow Bridge, Tokyo Tower, Tokyo Skytree, Tokyo Gate Bridge, and Odaiba Seaside Park. Symphony offers luxury-style Moderna and Classica yachts. Enjoy a lunch cruise and dinner cruise.
https://www.symphony-cruise.co.jp/
---
Funasei Yakatabune
Able to accommodate groups of 20 to 120 people, you can experience a traditional Japanese Yakatabune complete with a kotatsu (Japanese traditional heating table). You can rent out a cruiser for a party of 20 or more people, or share with other passengers. The Odaiba-Skytree course lasts 2.5 hours, and a 3-hour hanami (flower viewing) option is also available.
---
Riverboat Mizuha
Get both the feeling of modern and traditional with custom-made boats, including the Funa-sajiki, which has an open deck to feel the air and breeze, or the Funa-mizuya with a cabin that allows you to retreat from the cold. Their Kanda River cruises have irregular start times and dates, so it is best to check their website.
http://www.funaasobi-mizuha.jp/
---
Fukagawa Fujimi
Enjoy a 360 panoramic view from the viewing decks and see Tokyo bay. All 8 of their boats have viewing decks. Their Hokusai is one of the largest yakatabunes in Japan, and can accommodate groups of 80 to 120 guests. Their Odaiba Course and Skytree Course take 2.5 hours.
---
Harumiya
Enjoy entertainment from a geisha show or other popular performances, in addition to three types of course menus. Five boats of different sizes have horigotatsu which has a sunken floor so one can stretch their legs even while seated on the floor. All three of their cruise routes (Odaiba-Skytree, Odaiba, and Cherry Blossom) take 2.5 hours each.
---
Tokai Kisen
Travel to the Izu Islands from Tokyo and Yokohama using Tokai Kisen's colorful high-speed jet ferries. Depending on the day and route, cruise times can start at roughly 8:20am.
---
It goes without saying that the best time to do cruising is during the peak of every season; in spring, when the cherry blossoms bloom; in summer, when the weather is perfect; in autumn, when the food is at its freshest and best; and in winter, when the rivers are not frozen even in the coldest days. Definitely give a Tokyo cruise a try for a more intimate knowledge of the city.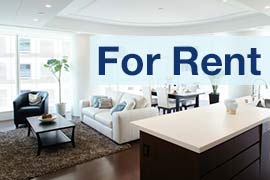 Listings of popular and luxurious rental apartments, condominiums, and houses designed with expats in mind.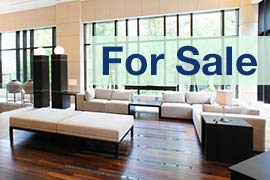 Listings of apartments, condominiums, and houses available for purchase in Tokyo.