Summer Escapes: 10 Great Beaches Around Tokyo
Poste date: Tuesday, July 19, 2022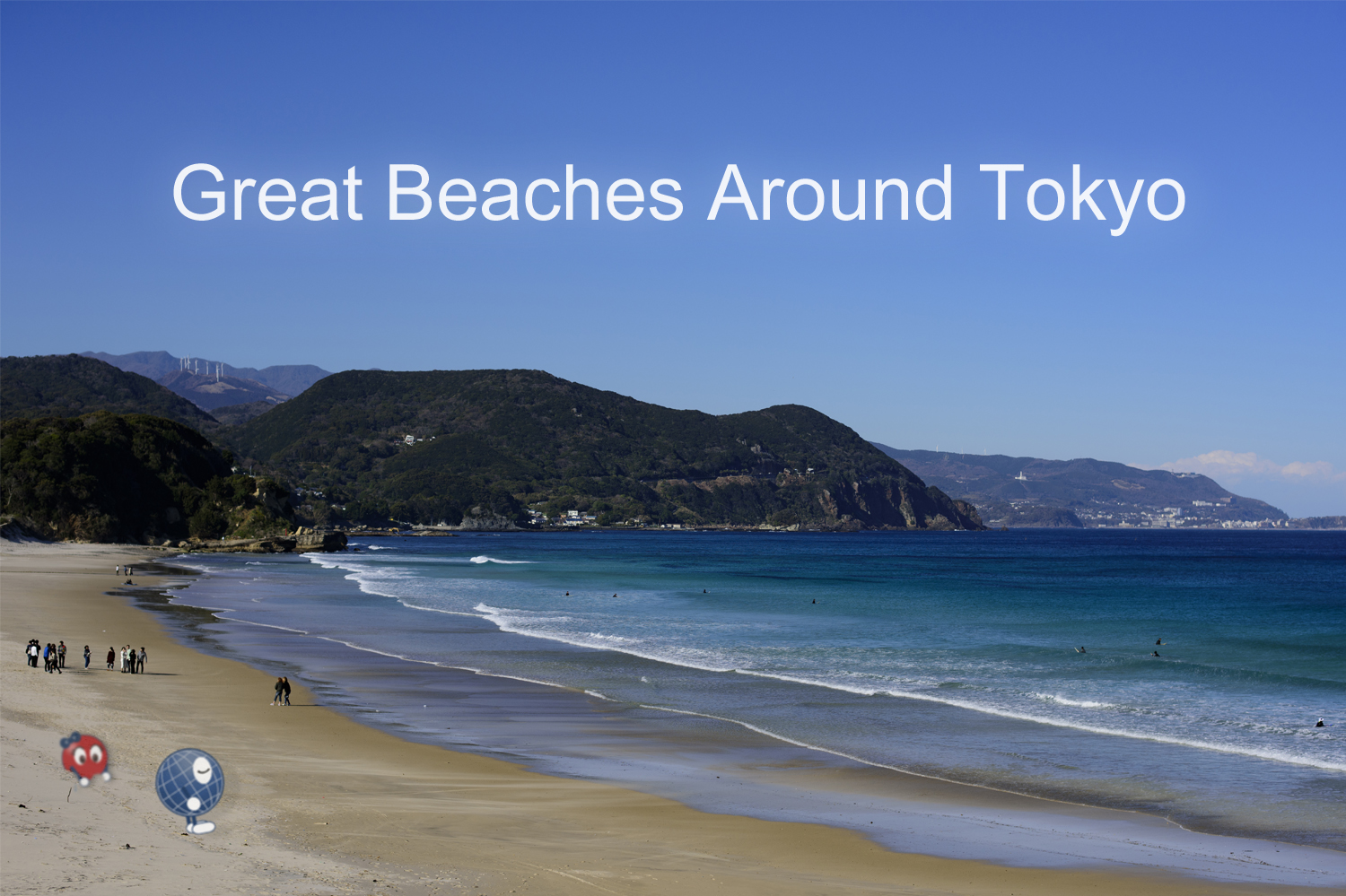 Most think of Tokyo as a bustling megacity, full of steel and skyscrapers. While Tokyo certainly has its fair share of skyscraper screens, there is a surprising amount of natural public spaces just a short train ride from the city center.
Tokyo itself sits in a bay, formerly one of the great port cities known as Edo. While much of the original beach has either washed away or been developed, just outside of the city lie wide open beaches.
From Odaiba in Tokyo Bay to the beautiful beaches in Kanagawa, Chiba, and Shizuoka, we've found the top ten beaches near Tokyo, beloved by foreigners and Japanese alike. 
Tips to Better Enjoy the Beach
Unlike beaches in some Western countries, beaches are also held to the famously high standard of behavior required elsewhere in the country. Not every beach is made for swimming but rather permitted solely to enhance viewing pleasure: no physical activity necessary. It is common knowledge in Japan to swim only in the permitted area where lifeguards are visibly posted. While this may seem strange to some foreigners, this is a law and should be respected.
In addition, basic rules of hygiene and beach clean-up are strictly enforced. You should always clean and carry away trash or drinking bottles, though you are welcome to drink on the beach.
Even if the beach is cloudy, you'll need sun protection in the high-temperature days. Japan's unique mix of humidity and high temps are the perfect storm for sunstroke, so you need to be prepared.
Be ready for crowded beach season. Tokyo has 15 million people, and whenever you have a holiday, more than half of them do too. Practice basic social distancing guidelines, but know it'll be a tight squeeze.
10 Best Beaches near Tokyo
Central Tokyo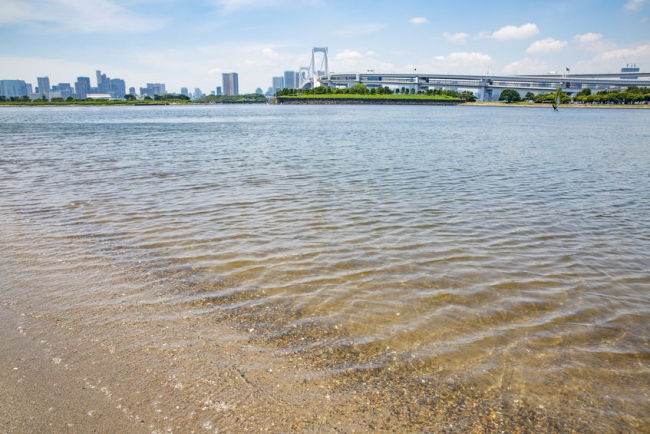 1. Odaiba Beach
Odaiba Beach is the crown jewel of Tokyo Bay: Now full of entertainment and shopping centers, you won't get a better view of the city than from the beach. This beach is rarely open for swimming, and there are often security guards on the property enforcing those rules. The walkway and vistas are integrated into the shopping complex and hotels that make up that corner of the island. Public bathrooms are available, as well as offering an array of events on the beach lawns and sandbars.
Access: Yurikamome Line to Odaiba-Kaihinkoen Station then 3 mins walk
2. Kasai Kaihin Park Beach
Kasai Kaihin Park is one of those amazing places that hit the holy trinity of summer fun: free, close, and varied. This is the largest park in central Tokyo, and includes a well-loved Ferris Wheel and the Tokyo Sealife Aquarium. There are only basic facilities here, and you'll have to access the website in Japanese (or otherwise) to track their openings. This is a really wonderful park to take children too, as the expansive grounds let them try new and different things all the time!
Access: Kasai Rinkai Koen Station then 10 mins walk
Kanagawa


3. Kamakura Yuigahama Beach
Yuigahama Beach is one of the nicest beaches available just outside Tokyo. While not always available or fun for swimming, this is a huge area for many recreational water sports such as sailing, stand-up paddle boarding, or parasailing. If there are lifeguards out, there will be buoy lines out in the water denoting the aisles for surfers and paddleboarders to get on and off the beach. There are often many fun food stalls in these several connecting stretches of beach, but the changing rooms and showers charge a fee, though they come with a locker for your valuables as well.
Access: 20 min walk from Kamakura Station or 5 min walk from Yuigahama Station
4. Southern Beach Chigasaki
Southern Beach Chigasaki is along the same coast as Yuigahama: while it's a little farther outside of Tokyo, it totally worth it. With a view of Mt Fuji available on clear days, this beach is almost always open to surfers, swimmers, and boarders. Lots of artists frequent this easygoing beach, so much so that some locals come just to peruse the artists working and selling their wares. Basic facilities are available for a fee.
Access: JR Tokaido line to Chigasaki Station, then walk 20 mins
5. Zushi Beach
Zushi Beach is one of the most classic beaches in a Japanese summer repertoire. Going to Zushi is kind of an event, as it takes a bit of effort to get to. You can rent floats and lounge chairs, and there is almost always a lifeguard on duty. This does often mean it gets crowded, but on the best summer days when the food stalls are open, it just feels like a big party. There are no free showers here, and shower stalls can cost anywhere from 1500 yen ($14) upwards. Bring cash if possible.
Access: About a 10 to 15-minute walk from Keikyu Shin Zushi Station or JR Zushi Station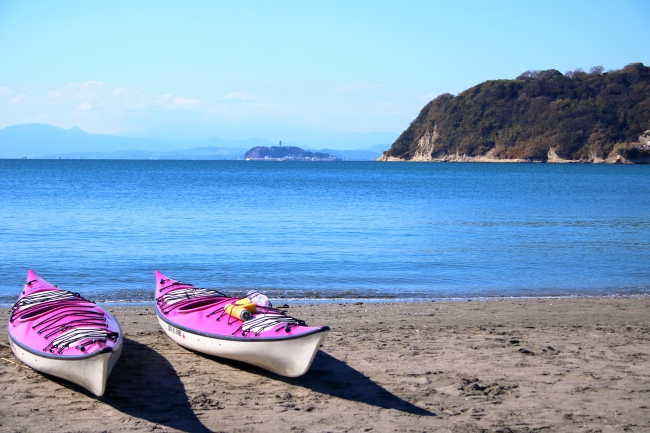 6. Isshiki Beach
Isshiki Beach is often overshadowed by its more famous sister Zushi, but don't be fooled — this is sometimes your best bet. Just a little more off the beaten path is an equally beautiful and far more subdued beach called Isshiki. It's just one more quick bus ride, from Zushi, but even that significantly thins out tourists enough that it becomes a tranquil experience. This has some of the clearest water within a couple hours of Tokyo, so those looking for that perfect Insta photo may want to make the trek.
Access: By JR Yokosuka Line to Zushi station then take a bus to Isshiki Kaigan
7. Yokosuka Akiya Beach
While not necessarily allowed for swimming, Tateishi - Akiya Beach is a popular spot to pitch a tent for a picnic on a hot summer day! The beautiful scenery stretches out before you in this little sliver of sweetness. While there is free parking, the lot fills up fast so it's best to get there early. The beautiful rock formations adjacent are also a wonderful spot for exploring and taking in a few breaths in the heart of the American base in Yokosuka.
Access: JR Yokosuka Line from Tokyo to Zushi, then take a bus to Akiya Beach.
Chiba

8. Onjuku Beach
Onjuku Beach is a famously laid-back beach a little further off the beaten path, but equally beautiful. These are grassier shores than those along the Kanagawa coast, and even stormy days can sometimes be beautiful to see. Surfboard rentals are sometimes available for as little as 1000 yen ($9) per hour. The fun and unique twin camel and rider statues are popular tourist draws as well, inspired by the glittering sand of these beachy dunes.
Access: 7 mins walk from Onjuku Station.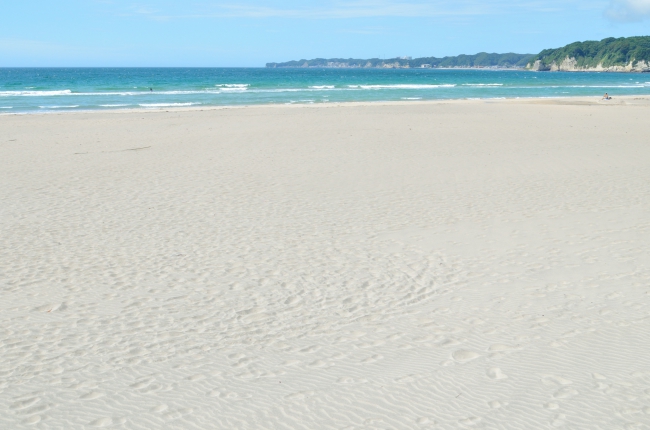 Shizuoka


9. Atami Sun Beach
Atami Sun Beach, this smooth and tranquil watered beach is great for brand new swimmers. Tucked away in the cliffs of this famous resort town, there are hot springs throughout the area as well as beaches. There are almost always lifeguards available for supervised swimming, and unlike most beaches there are some shady areas under the trees. Go while the Jacarandas are blooming for a particularly beautiful view. There are limited services available, as this is more of a country beach.
Access: 10 mins walk from Atami Station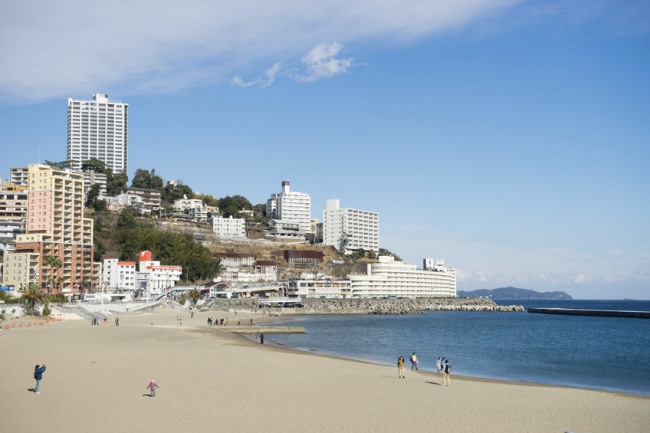 10. Shirahama Beach
Shirahama Beach, Shirahama means white sand, and the beach is aptly named — this is easily the most beautiful beach within a day's travel, though it's far more expensive than the Chiba or Kanagawa. This picturesque beach getaway is a little more suited to an overnight/long weekend trip. Even in the cold winter months when swimming is off-limits, the views are pretty enough that tourists still flock to this little haven.
Access: Tokaido line or Shinkansen to Ito station then take Izukyu Line to Shimoda station and take a bus to Shirahama Kaigan.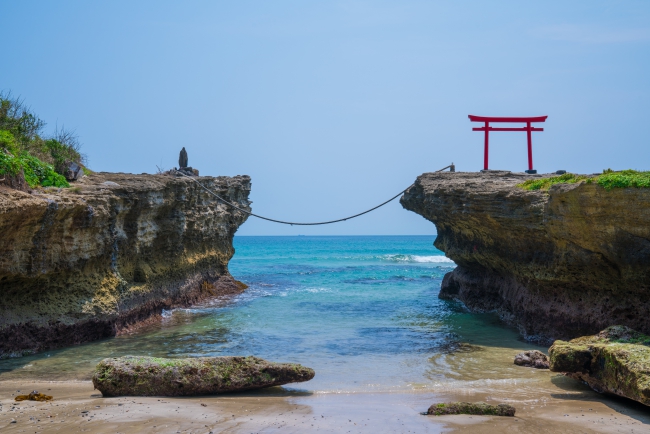 Foreigner-Friendly Beaches
Kisami Ohara Beach is located in Shimoda. It is a very popular beach for surfers and families with well-equipped facilities. There are many foreigners visit there. There are also many foreigner-friendly cafes and restaurants in the area. You can read the review in this page.
Taito Beach is located in Chiba (Isumi-shi), along the Sotobo Kuroshio Line. The beach is located at the southern end of Kujukuri Beach, it features a beautifully curved beach and gentle waves. It is well equipped with showers, rest areas and toilets, and is crowded with bathers and participants in water sports.
Other Ways to Escape the Heat
No matter what beach you choose, getting in the water is a great way to escape the heat. For those who want to beat the heat and get of out Tokyo for a day trip or weekend out of town, we've listed out nearby areas to check out.
Tokyo summer heat is no joke, be sure to read up our Tokyo Summer Survival Guide on other tips on staying cool to avoid a heatstroke. Don't feel like schlepping out to the beach, or constrained by time? Water parks are a little more common around Tokyo and provide hours of fun for parents and kids alike.
Our full guide to water parks around Tokyo has all the best information on access, price, and location for watersliding fun! If you prefer to cool off without getting wet, here are some family-friendly Tokyo parks perfect for summer fun!
Summer is almost upon us, and we wish you all a safe and splashy summer!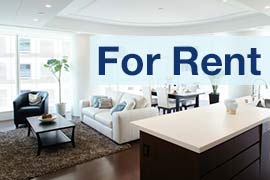 Listings of popular and luxurious rental apartments, condominiums, and houses designed with expats in mind.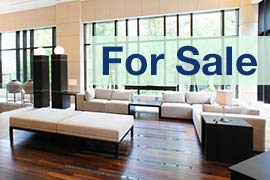 Listings of apartments, condominiums, and houses available for purchase in Tokyo.