A New Subway Station on the Hibiya Line for Toranomon
Poste date: Thursday, January 8, 2015
On Oct. 14, the Tokyo Metro and Urban Renaissance Agency (UR) officially announced plans for the construction of a new subway station along the Hibiya Line between Kasumigaseki and Kamiyacho Stations.
Construction is scheduled to begin in 2015 and the new station is expected to be open by the 2020 Tokyo Olympics, followed by construction of an underground passageway to Toranomon Hills and neighboring buildings to be completed by 2022.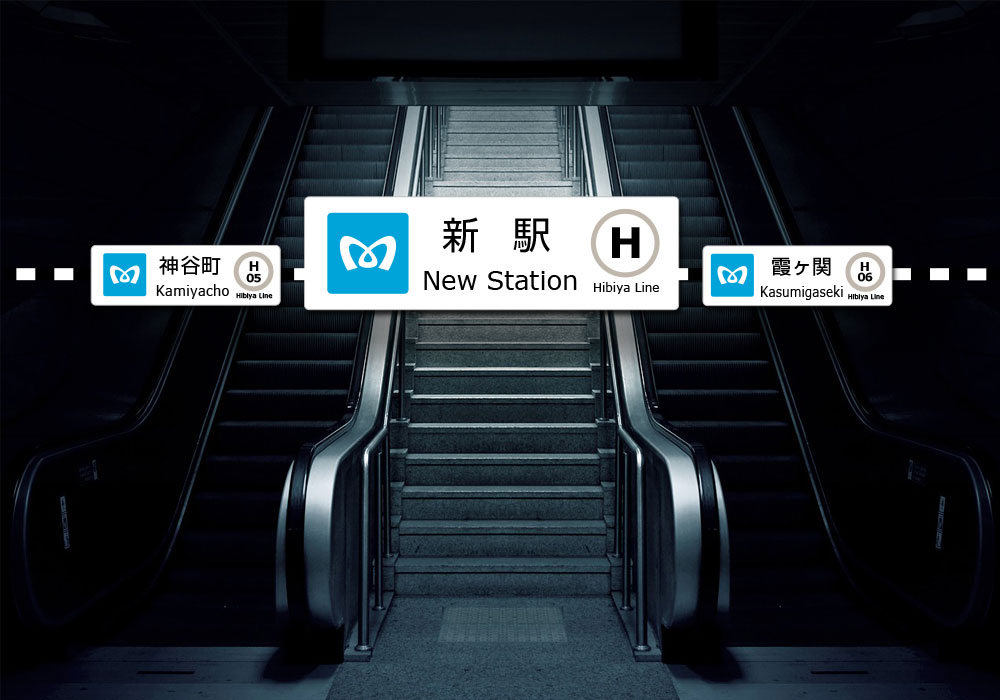 The new station will be located in the middle of the two stations (approx. 1.3Km) and will be to the west of Toranomon Hills, which was completed in June 2014 as a new landmark high-rise building. There are plans for a bus terminal to be located nearby Toranomon Hills, which could serve as a transport hub to the Olympic facilities in the bayside areas by BRT (Bus Rapid Transit). The newly opened section of Loop Road No.2 called "MacArthur road", runs nearby the new station. There are various plans for redevelopment projects along MacArthur road, making this new station a candidate to become another main business hub of central Tokyo.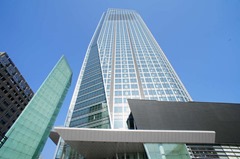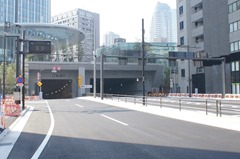 Toranomon Hills                                                   MacArthur Road
The plans for this new station are based on the "Plan for Redevelopment of Loop Road No.2 Shimbashi-Toranomon district", which the Tokyo Metropolitan Government settled upon on Oct.10. The Urban Renaissance Agency will be responsible for making the plans while Tokyo Metro will design and construct the station, then operate it after its opening. The total cost of the project is about 24 billion Yen. 75% of the cost will be covered by private-sector firms involved in redevelopment projects within the district, and the remaining costs will be covered by the Tokyo Metropolitan Government.
The plans for the new station are also in accordance with the "Proposal for an International Strategic Special Zone" put forth by the Tokyo Metropolitan Government. "The 1st meeting of The Tokyo Area Strategic Special Zone", will be held by the Japanese Government on Oct.1. Toranomon district is one of the specially designated zones mentioned in the proposal. It is predicted that the new station will improve transport and facilitate redevelopment in the district, attracting and increasing international and business exchanges.
In the Toranomon district in 2014, various large-scale redevelopment projects were completed and many new plans were announced. Plans include the development of "MacArthur road" (Shintora Dori), the opening of "Toranomon Hills", the redevelopment of Hotel Okura Main Building,  high rise twin buildings in the Toranomon 2-Chome district, and another twin tower building at the site of the former Toranomon Pastoral. The new station will help to develop the Toranomon district going towards the Tokyo Olympics in 2020 and beyond.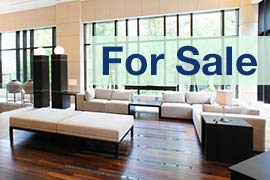 Listings of apartments, condominiums, and houses available for purchase in Tokyo.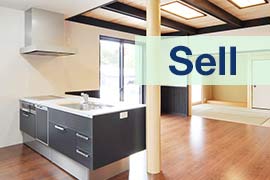 PLAZA HOMES's bilingual real estate experts offer a wealth of local knowledge on how to effectively sell your property in Japan.