Can a foreigner purchase property in Japan?
Poste date: Wednesday, February 14, 2018
Recently, real estate property purchases by foreigners in Japan has been increasing due to the upcoming 2020 Olympic Games being held in Tokyo along with the falling Japanese yen. Foreigners from many countries all over the world, such as Europe, America, Asia and Oceania, have come to Japan to buy real estate for investment purposes or for their private use.
The number of foreigners purchasing real estate such as condominiums and commercial buildings in Central Tokyo as well as resort properties in Hokkaido is increasing.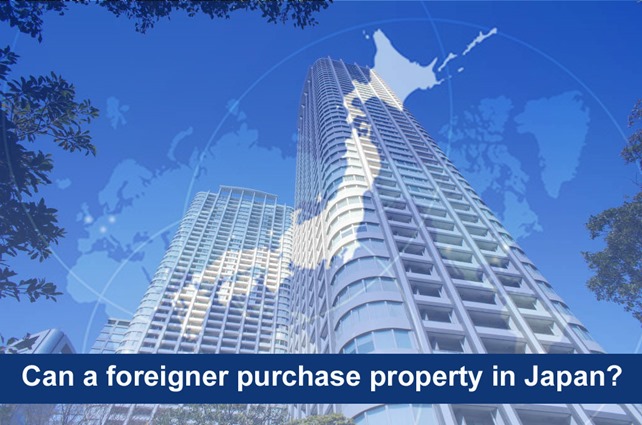 Can a foreigner purchase property in Japan?
The short answer is, yes, it is possible.
A foreigner can acquire proprietary rights to Japanese real estate just like a Japanese national. Proprietary rights to land in Japan by a foreigner is also permitted.
There is no expiration date on proprietary rights, and property can be bought, sold, and inherited freely among foreigners. The tax paid by a foreigner at the time of purchase is the same as that paid by a Japanese citizen.
The regulations in place for real estate ownership by a foreigner differs from country to country.
The following are examples of regulations in other countries:

■ A foreigner cannot purchase real estate property
    Indonesia, Myanmar, islands in the South Pacific, and some European countries.

■ A foreigner can purchase a residence but cannot purchase land.
    Singapore, the Philippines, Thailand, China (only for a limited time period)

■ A foreigner can purchase only a new residence or land.
    Australia

■ A foreigner can purchase only an expensive property.
    Malaysia (More than 30 million yen)

In Japan, unlike the above countries, has no restrictions in regards to real estate ownership of either land or building. Foreigners regardless of their visa status may purchase property in Japan.
However, it should be noted that no special visa or right of permanent residence is provided to a foreigner for having purchased or owning real estate in Japan.



The registration of proprietary rights
After the purchase of a real estate property is completed by a seller and a buyer signing a contract and the payment being made, the new proprietary rights of the property are registered at the government office (Legal Affairs Bureau).
When the real estate property's registration is complete, a "Notice of Information for Registration Identification" is issued to the new owner.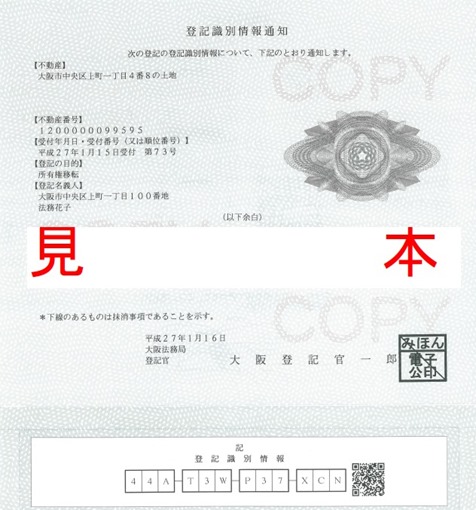 Obligation of Notification due to the Foreign Exchange and Foreign Trade Control Act
When a foreigner who lives abroad (hereinafter referred to as "Non-resident") acquires Japanese real estate, it is categorized as "a capital transaction" in terms of the Foreign Exchange and Foreign Trade Control Act. The Non-resident who will being acquiring the real estate needs to fill out and turn in a notification form including their full name as well as the acquisition cost to the Minister of Finance via the Bank of Japan within 20 days of acquisition.


Except in the following cases, where the report is not necessary:
1. When a Non-resident acquires real estate for the purpose of one's own residence or a residence for his or her relatives,
    servants or employees
2. When a Non-resident who runs a non-profit business in Japan acquires real estate in order to execute business activities
3. When a Non-resident acquires for their own business office
4. When a Non-resident acquires the real estate from another Non-resident


Report Format Style 22, related to Foreign Exchange and Foreign Trade Control Act Article 55-3

本邦にある不動産又はこれに関する権利の取得に関する報告書
Reporting the acquisition and acquiring of propriety rights of real estate in Japan
http://www.boj.or.jp/z/tame/t-redown2014/nregt22.pdf

Place of submission: 
   〒103-8660 日本郵便株式会社 日本橋郵便局私書箱30号  日本銀行国際局国際収支課外為法手続きグループ
   Post-office box 30, Nihonbashi post office, Japanese postal company, 103-8660
   C/O Foreign Trade Control Act procedure group, Section of Balance of Payments, International Department,
   Bank of Japan

Reference to: Bank of Japan website page: http://www.boj.or.jp/about/services/tame/t-redown2014.htm/#p05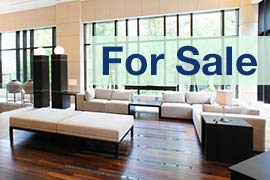 Listings of apartments, condominiums, and houses available for purchase in Tokyo.