Can a foreigner purchase property in Japan?
Poste date: Monday, March 22, 2021
Recently, real estate property purchase by foreigners in Japan have been increasing due to the upcoming 2020 Olympic Games being held in Tokyo along with the falling Japanese yen. Foreigners from many countries all over the world, such as Europe, America, Asia and Oceania, have come to Japan to buy real estate for investment purposes or for their private use.
The number of foreigners purchasing real estate such as condominiums and commercial buildings in Central Tokyo as well as resort properties in Hokkaido is increasing.
Can a foreigner purchase property in Japan?
The short answer is, yes, it is possible.
A foreigner can acquire proprietary rights to Japanese real estate just like a Japanese national. Proprietary rights to land in Japan by a foreigner are also permitted.
In Japan, unlike other countries, there are no restrictions for foreigners based on whether or not they have permanent resident status, Japanese nationality, or based on their visa type. This means that foreigners are allowed to own both land and buildings in Japan as real estate properties.
There is no expiration date on proprietary rights, and properties can be bought, sold, and inherited freely among foreigners. The tax paid by a foreigner at the time of purchase is the same as that paid by a Japanese citizen.
Owning property in Japan does not mean that a foreigner will be able to acquire a visa or permanent resident status because they own real estate properties in Japan.


On March 26, 2021, Japan's parliament enacted Land Use Restriction Bill.
In recent years, increase of land purchases by foreigners in Hokkaido and remote islands has been an issue, but the Japanese government is moving toward imposing restrictions on the purchase of real estate by foreigners.   
>> Japan enacts Land Use Restriction Bill
Important Points for a Foreigner purchasing Real Estate in Japan
We here would like to give you some guidance on what you need to know in advance, compare how the process is different from a Japanese citizen, and what to note when a foreigner purchases real estate in Japan.
Real Estate Transactions and Real Estate Information in Japan
Real estate transactions in Japan are usually brokered by real estate companies to prevent trading troubles. There is very little direct transaction cases between individuals. Information on properties for sale is registered by real estate brokerage companies or real estate companies that sell real estate, such as on the network system among real estate companies called REINS (Real Estate Information Network System) or privately-run real estate portal websites. In Japan there is no database that manages all property information and transaction history as seen in other countries.
* In the case of a newly built condominium apartment, it is usually handled by a contract between a sales company and a buyer before its completion, and no brokerage by a real estate company is required (except for some case such as that of a new condominium after its completion).
Search for real estate information on the Internet
Anyone can search for property information on the Internet.  First of all, it is recommended to search for the property according to the desired conditions such as the area of the property, budget, floor plan, and age of the building.


Japan's leading real estate portal websites
SUUMO: https://suumo.jp/
HOMES: https://www.homes.co.jp/
athome: https://www.athome.co.jp/
While there are many Japanese websites with real estate information, like the ones mentioned above, there are very few websites that transmit abundant real estate information in foreign languages.


Websites supporting customers in foreign languages
We here at PLAZA HOMES provide a large number of real estate information on properties in central Tokyo in both English and Chinese. We post information about the characteristics of each area in central Tokyo and an assortment of related information for people who are considering purchasing real estate. Please visit and take a look.
PLAZA HOMES: https://www.realestate-tokyo.com/buy/
If you are looking for real estate property throughout Japan, realestate.co.jp is the website to visit.
realestate.co.jp: https://realestate.co.jp/
Ask a real estate company providing foreign customers support
There are about 120,000 real estate companies throughout Japan‑which is said to be twice the number of convenience stores‑but there are few real estate companies that support foreign real estate purchases, and they are currently limited to central Tokyo and some other urban areas such as Yokohama, Kobe, and Fukuoka.
Purchasing real estate usually requires a very professional and difficult procedure and contents of the contract as well as very expensive transaction amount, so it is important to ask a trustworthy real estate company to serve as an intermediary. In addition, if you are a foreigner, it is recommended to ask a real estate company with experience in transactions with foreigners, as it is different from that with Japanese people. Some differences include the need to prepare extra documents and handling overseas remittances among others.
We here at PLAZA HOMES support foreign customers who are considering purchasing real estate in Central Tokyo and the suburbs.
Also, the article on our website titled English-speaking Realtors and Real Estate Professionals in Japan introduces real estate companies that provide customer support in foreign languages and are located in areas other than Tokyo. So please visit and take a look.
The Flow of Real Estate Purchases in Japan
When you find a property that interests you, ask a real estate company to visit the property. When the property you want to purchase is decided, apply for the purchase, negotiate the terms and conditions of the purchase with the seller, and it will move into a contract procedure.
For more info on the flow of real estate purchases, our article titled Guide to Buying Property in Japan provides you with more detailed information.
Costs for purchasing real estate in Japan
When purchasing real estate in Japan, various costs and taxes such as registration costs, brokerage fees, etc. are required in addition to the property price. Each cost is calculated based on the property value and Assessed Value of fixed assets. When you start looking for a property, make a financial plan together with 6-8% of the property price that may be required as miscellaneous costs.
Our web article tilted Property Buying Costs and Taxes in Japan provides you with the detailed information on when and what kind of expenses you will need to pay from the purchase contract to the delivery of the property.
Things to prepare in advance when a foreigner purchases real estate in Japan
The necessary documents are different depending on if you live in Japan or not.


Residents of Japan / Those who have the status of residence
■ Certificate of residence
■ Residence Card/ Special Permanent Resident Certificate
■ Seal (If you do not use a housing loan, you do not need it unless you have it)
■ Certificate of seal impression (required when using a housing loan)
■ Identification documents (driver's license, passport, etc.)

Non-residents in Japan / Those who do not have the status of residence
■ Affidavit (as proof of address, signature) *
■ Identification documents (driver's license, passport, etc.)
*An affidavit is a certificate that the writer of private deeds (private documents signed or with seal affixed by the writer) has sworn in front of a notary public that the description of the documents is true, and that has given a signature and affixed a seal on and has obtained from the notary public.
In real estate sales transactions, an affidavit is used as a document to prove the current address of a non-Resident in Japan and a signature of a person who has not registered his/her seal. Affidavits must be certified by a notary public in your home country but may also be certified by the consular section of the embassy of your country in Japan. It may not be possible to obtain certification in Japan, so before you come to Japan to purchase real estate, we recommend that you obtain an affidavit in your home country in advance. About where to certify affidavits and how to make out documents, it is also possible for you to ask a judicial scrivener (bilingual in Japanese and English) who is affiliated with PLAZA HOMES.
How can a foreigner use housing loans in Japan?
A foreigner can also get a housing loan from a Japanese financial institution. However, due to the risk of repayment delays, many financial institutions place importance on how much the foreign borrowers are settled down in Japan and make loan examinations taking into account whether or not the foreign borrowers have permanent residence status or how long they will be residing in Japan, while their incomes are also important for loan examinations.
In our web article titled Guide to Home Mortgage Loans in Japan, we provide detailed information on financial institutions that are providing housing loans to foreigners and their terms and conditions.
How to make a payment for real estate purchase by remittance from overseas to Japan
Usually, in real estate purchase transactions in Japan, a buyer pays a deposit to a seller at the time of conclusion of a real estate sales/purchase contract and pays the remaining amount of the purchase value at the time of the settlement, and the seller delivers the real estate, and then the transaction is completed. According to the timing of such transaction procedure, the purchase amount is paid to the seller's bank account by bank transfer.
If you are not residents in Japan, you most likely do not have any bank accounts in Japan, so you will be transferring funds from overseas. Remittances from overseas, which make it difficult to predict the date of receiving the funds in Japan, may cause problems in the safety of transactions. Therefore, in many cases you deposit the funds in advance to the bank accounts of the real estate companies in Japan which broker the transactions of your purchase, and then you pay the purchase value from the bank accounts of the same real estate companies in Japan. Since you need to transfer a large amount of money to real estate companies, it is important for you to choose trustworthy real estate companies that are well-versed and experienced in real estate transactions with foreigners.
We here at PLAZA HOMES recommend our trust account in the name of PLAZA HOMES to which you can deposit the funds such as for real estate purchases, to reduce the risk of transferring funds and to facilitate the flow of such funds during the period from conclusion of sales/purchase contracts to the settlements. For more information, please see our web article tilted Funds Remittance for a Real Estate Purchase (From Overseas to Japan).



Obligation of Notification due to the Foreign Exchange and Foreign Trade Control Act
When a foreigner who lives abroad (hereinafter referred to as "Non-resident") acquires Japanese real estate, it is categorized as "a capital transaction" in terms of the Foreign Exchange and Foreign Trade Control Act. The Non-resident who will be acquiring the real estate needs to fill out and turn in a notification form including their full name as well as the acquisition cost to the Minister of Finance via the Bank of Japan within 20 days of acquisition.
Except in the following cases, where the report is not necessary:
When a Non-resident acquires real estate for the purpose of one's own residence or a residence for his or her relatives, servants or employees
When a Non-resident who runs a non-profit business in Japan acquires real estate in order to execute business activities
When a Non-resident acquires for their own business office
When a Non-resident acquires the real estate from another Non-resident
Report Format Style 22, related to Foreign Exchange and Foreign Trade Control Act Article 55-3
本邦にある不動産又はこれに関する権利の取得に関する報告書
Reporting the acquisition and acquiring of propriety rights of real estate in Japan
http://www.boj.or.jp/z/tame/t-redown2014/nregt22.pdf
Place of submission:
〒103-8660 日本郵便株式会社 日本橋郵便局私書箱30号  日本銀行国際局国際収支課外為法手続きグループ
Post-office box 30, Nihonbashi post office, Japanese postal company, 103-8660
C/O Foreign Trade Control Act procedure group, Section of Balance of Payments, International Department, Bank of Japan
Reference to: Bank of Japan website page: http://www.boj.or.jp/about/services/tame/t-redown2014.htm/#p05
Obligation to pay taxes after acquisition of real estate in Japan
If you own real estate in Japan, you must pay Fixed Asset Tax and City Planning Tax every year. In addition, if you rent out a real estate property you own and have the rental income, income tax is levied on the rental income, and you need to file a yearly tax return.
Therefore, if the taxpayer of real estate is a non-resident of Japan, it is necessary to appoint a tax agent who performs procedures on behalf of the taxpayer (procedures such as for receiving documents from tax offices, paying taxes such as property tax, and filling tax returns for income taxes in Japan), and to submit a Notification of Tax Agent to the district director of tax office.
In addition, if you own an apartment, you will need to pay management fees, reserve fund for repair, etc. to the condominium management company every month.
We here at PLAZA HOMES provide a comprehensive range of services from tenant recruitment to various repair services including agency services of various payments and tax payments about the properties in Japan for the owners residing overseas. For more information, please see our web article titled Property Management Services in Tokyo, Japan.

Reference Links
■ Property Taxes in Japan - Explaining Fixed Asset Tax and City Planning Tax for Non-Japanese
■ Real Estate Rental Income Tax in Japan


Other Recommended Article Links
■ About support for real estate purchases by overseas residents
   >> Online Support for Real Estate Purchases by Foreigners not residing in Japan
■ How to rent out a residential property
   >> Consulting Services for Renting Out Your Tokyo Property
■ About how foreigners can establish and start a company in Japan
   >> How to Start a Business in Japan
■ About purchase of real estate by Investment company or Individual
   >> Individual VS Corporate Investment Property Ownership in Japan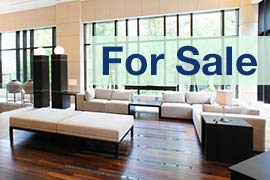 Listings of apartments, condominiums, and houses available for purchase in Tokyo.