Hotel Branded Residences in Japan – Finest Living Spaces
Poste date: Wednesday, August 9, 2023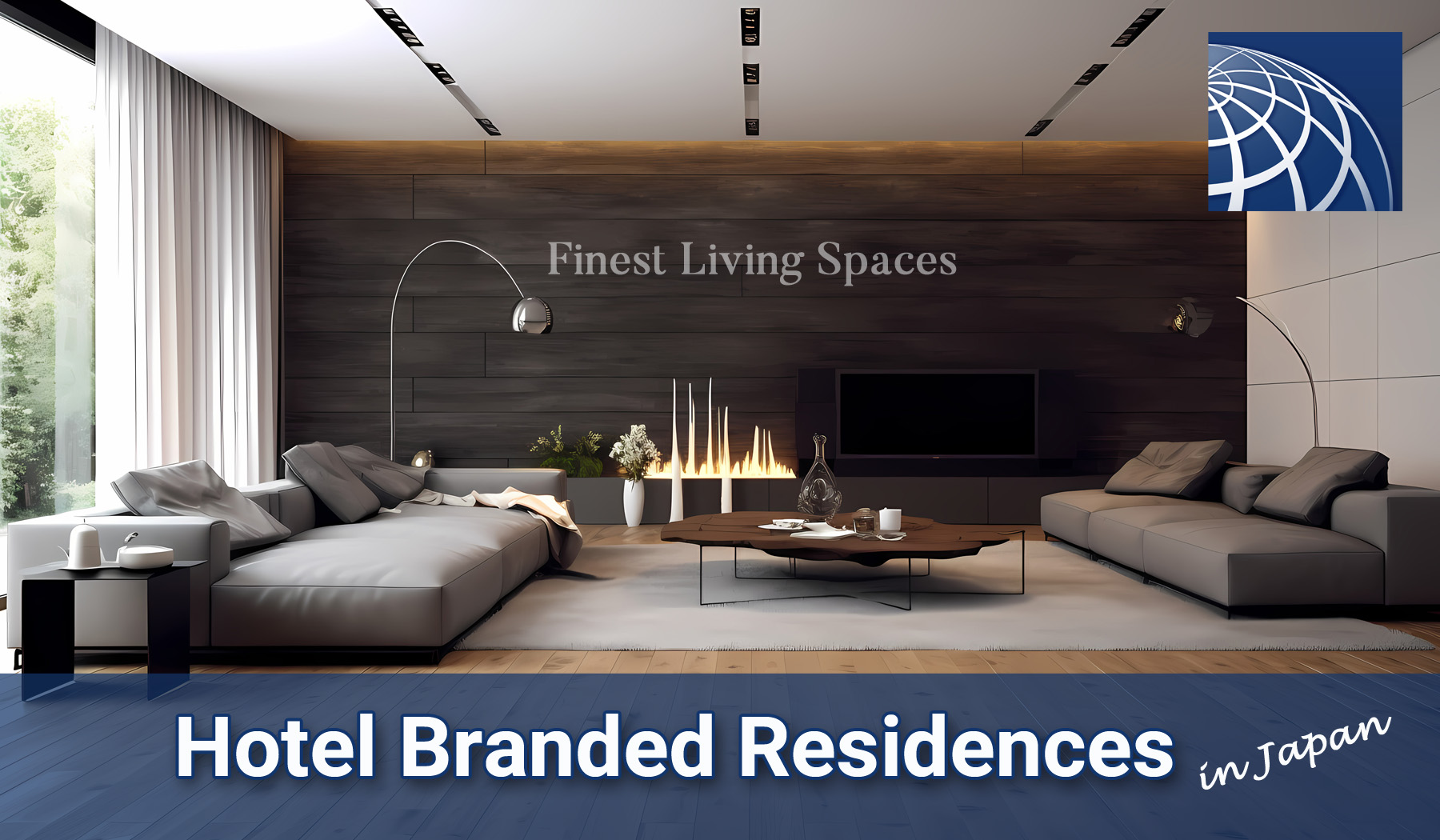 We will explain here about "Hotel Branded Residences", which are the luxury residences for ultra-wealthy people and exist in many major cities and resort areas around the world, although they are not so familiar in Japan. They are the real estate properties that have changed the mindset of people about hotels from "staying" to "living" places and that are attracting attention from investors around the world as profitable investment opportunity.
What is Hotel Branded Residences in Japan?
Residences bearing leading brand names are called "Branded Residences".  The branded company such as Porsche, Versace, and Armani are currently in the residence business.
Among such branded residences, the residences bearing the name of world-class luxury hotels are called "Hotel Branded Residences". They are often attached to hotel buildings, and while living in the residences, you can use the luxurious facilities of the hotels such as spa, fitness gym, room services, room cleaning, and other top-class hotel services. Another attractive point is that you can live in a residence with high quality décor equivalent to such hotel rooms. The residence unit can not only be used by the residence owner himself, but also be rented out by the owner to the hotel operator for being used by a hotel room. Four Seasons, Marriott International, Mandarin Oriental, and many other hotels offer such residences around the world.
Hotel Branded Residences in Japan
Hokkaido
Park Hyatt Niseko HANAZONO Residence (Residence Condominium)
A resort residence in Niseko, a world-famous ski area, surrounded by the magnificent nature of the Annupri mountain range and Mt. Yotei.
Shizuoka
ACAO LUXURY LIVING & HOTELS (Residence Condominium)

Luxurious resort in Atami operated by Hotel New Akao. In a corner of a vast 650,000 square meter resort area overlooking Sagami Bay, a top-tier luxury resort house, garnering global attention, is set to emerge (scheduled to open in 2027). 
Kyoto
Four Seasons Hotel Residences Kyoto (Residence Condominium)
Resort residence in Kyoto, which is the ancient capital of Japan, blessed with abundant nature, and dotted with many historic buildings. It is located close to the city center and convenient for sightseeing.
Mie
AMANEM (Residence Condominium)
Located in Ise-Shima National Park is the first resort residences in Japan which is operated by Aman Resorts, where you can enjoy natural hot springs.
Within Tokyo
The Park Residences at The Ritz-Carlton, Tokyo (Rental Residence)


Opened in 2007 in Akasaka, Minato-ku. Urban residences where you can enjoy the services of a five-star hotel such as on-site services by hotel Chef and concierge services.
Aman Residences, Tokyo (Rental Residence / Residence Condominium)
Opened in the fall of 2023 in Azabudai Hills. The residence floors are located on the 54th to 64th floors of Azabudai Hills Mori JP Tower, a 330-meter-tall skyscraper. Urban residences where you can enjoy various luxurious facilities such as Aman Spa including a 25-meter private swimming pool, tearoom, library, bar, private dining room served by a private chef.
There are more than 400 branded residences in the world, such as in the resort areas where beautiful nature is one of the tourist attractions and in the urban areas that are convenient for business, and they are scheduled to be newly built more in the future. The power of the brand name may become quality assurance and bring great added value to the residences, which may be one of the reasons for their popularity. We would like to pay closer attention to the further progress of "Branded Residences" and "Hotel Branded Residences", which are popular among wealthy people for the purpose of their residences and investment properties, and as one of the rapidly growing business models as well.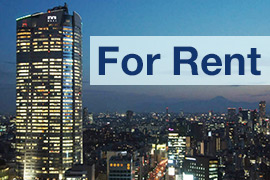 Listings of popular and luxurious apartments, condominiums, and houses
designed with expats in mind.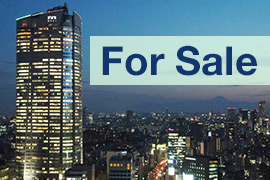 Listings of apartments, condominiums, and houses centering around the
Roppongi Hills and Tokyo Mid Town areas.