Tokyo Interior Design Services with English-friendly Agents
Poste date: Tuesday, August 21, 2018
If you're living or working in central Tokyo, you'll likely find that housing and office space is more compact than what you may be used to in your home country. That said, layouts are often designed with ease of use and practicality in mind. Be it your home or office, you can customize your space to suit your preferences and needs with the following Tokyo interior design services without worrying about any language barriers.
Interior Designers in Tokyo
If you are planning to have your space renovated but are unsure of where to find English-speaking designers, check the list below for all the resources you may never have known were available to you as a Tokyo expat. Each firm offers their own range of services with impressive portfolios with luxury residences, hotels, and more.
ONE Designs
ONE Designs offers a variety of services ranging from interior design to complete building renovation. It is also a one-stop shop for house hunters, offering assistance for rental properties. English-speaking agents are available to assist. Utilizing their familiarity with local building restrictions and regulations, this company can also help you remodel your dream home or office from scratch.
Four Field Design
If you are looking for designers with a good sense of theme and unique personality for every space, Four Field Design has all the relevant experience. They have done interior design for various hotel chains and several high-end residences in Tokyo with distinct themes. The company specializes in the architectural and interior design of buildings and has English-speaking agents.
Aoyama Nomura Design
Established in Tokyo in 2006, Aoyama Nomura Design is a high-end interior and architectural design company under the parent company Nomura Co., which is one of Japan's leading designers and managers of architectural spaces. Big-name creative directors are based here, and have designed many award-winning interiors for commercial, hotel, office, and restaurant projects in Japan, China, Hong Kong, and Singapore.
Ozone
Located within the iconic Shinjuku Park Tower is a one-stop living design concept area called the Living Design Center Ozone. The center spreads across five floors covering a space of about 12,000 sq.m. Here you can see unique showrooms displaying furniture, housing equipment and more. Seminars are held to show customers what is necessary to enjoy a comfortable and joyful life, with the support of interior design programs.
Garde
This international branding and interior design firm based in Tokyo has offices in Osaka as well as overseas in Singapore, Milan, Paris, New York, and Los Angeles. Garde specializes in residential, food and beverage establishment, and office space interior design with global expertise and an international outlook.
Wonderwall
Based in Tokyo, Wonderwall's strength is in conceptualizing and executing distinct environments as desired by the consumer. It started as an interior design firm and has branched out in the architectural design direction. It has since expanded to Europe, the US, Australia, and other parts of Asia.
Nomura
Nomura is one of Japan's leading companies in design, construction, operators, and managers of architectural spaces. Its portfolio ranges from commercial complexes and shopping malls to leisure facilities and more.
Van Der Architects
Van Der Architects is a Tokyo-based international architecture firm. They focus on providing creative interior solutions to work-place related issues. They have designed airport lounges, renovated embassies, built houses and provided bonafide design services for an after-school and community-center in Tohoku, Northern Japan.
Benefits of Interior Design Services
Hiring professional interior design services saves you the time and the headache of getting your home or office to match the image you want for it.
Interior designers are trained to tailor spaces to best facilitate your needs for an aesthetic yet functional living or working space.
Interior decorators will work on the given space provided by recommending and sourcing the best furnishings and finishes for your floors and walls to match the look that you have in mind for your interior.
As these professionals are familiar with what interior fixtures are possible and what interior furnishings are easily available in Tokyo, you can be assured of being able to move into your dream home or office as soon as possible with minimal fuss.
Difference Between Interior Designer and a Decorator
While both terms are often used interchangeably, interior designers are employed by architectural firms to work with builders in order to create a space for a certain purpose. If you would like to remodel the layout of your interior or have a special feature built, you would have to engage the interior designer at an earlier stage. They will work closely with your contractor to help with the redesign of the space.
If you're happy to work with the space you already have, then you would hire an interior decorator to customize the interior space using lighting, color schemes, wall treatments, floorings, furnishings etc. Trust these specialists to realize the dream theme for your home with experience and detail.
Popular Interior Design Styles
While much of the residential real-estate in Tokyo consists of typical Japanese-style architecture and furnishings, it's quite easy to find Western-style homes built in the expat-friendly communities within the city's center, such as Azabu-Juban, Hiroo, and Roppongi. Recently the popularity of international accommodations by both expats and locals alike has been growing. For those looking for a home in Tokyo, PLAZA HOMES can help you find a residence that features the following interior design styles.
Modern
Not every home built in modern times is considered to have a modern design. This term is used to refer to an interior with a clean and sleek look using a simple color scheme, employing the use of materials such as metal, glass, and steel. The overriding theme is simplicity, and that extends to the choice of furniture. Clutter and accessories are kept to a minimum.
Contemporary
This style refers to the "now" look, with an emphasis on the current design trends of the times. The Modern look is a strict interpretation of design that began in the 20th century. The Contemporary look can vary to reflect the "here and now." There is more freedom of expression without strictly following one particular style. Curves, warm colors and wood may be used, while these are not used in modern design.
Minimalist
The Minimalist concept further strips down the Modern design concept to an even simpler look. Color schemes are neutral with the aim of giving a sense of spaciousness. Furnishings are kept simple and give a sense of linearity. Excessiveness or flamboyance in decor is avoided. Think functionality with ultra-clean lines.
Industrial
Rawness in the form of exposed brick, pipes, and wood is the mainstay of the industrial look, drawing aesthetic inspiration from warehouses and urban lofts. This is a popular option for the renovation and remodeling of former industrial buildings that allow for high ceilings and dangling metal fixtures and functional furniture sparsely placed. The color scheme is neutral, usually with a lot of grey or raw cement, with some modern artwork to add color to the otherwise grey and brown color palette.
Traditional
This design style recalls gorgeous classic details, elaborate furnishings and a treasure trove of accessories. Think late Baroque and its ornate European sensibilities. Dark, finished wood is a common feature, along with rich color palettes, a range of textiles, and fancy curves. Elaborate furnishings featuring velvet and silk fit the picture here. Depth and dimension are the key elements of the design.
Take Advantage of Tokyo's Interior Design Services
Moving to Japan doesn't mean having to give up your dream decor. It's possible to make your living and working space comfortable for your needs and soothing to your aesthetic preferences. You can make use of Tokyo's professional interior design and decoration services to make your space exactly what you need it to be.
If you would like more information about furnishing and safeguarding your home in Tokyo, be sure to read our guides to household appliances and home insurance in Japan.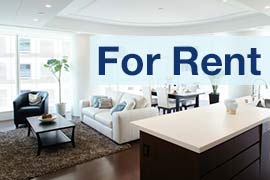 Listings of popular and luxurious rental apartments, condominiums, and houses designed with expats in mind.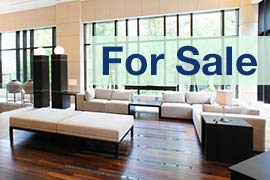 Listings of apartments, condominiums, and houses available for purchase in Tokyo.