Tokyo Bus Tour Guide: Make the Most of a Day in Tokyo
Poste date: Tuesday, May 17, 2022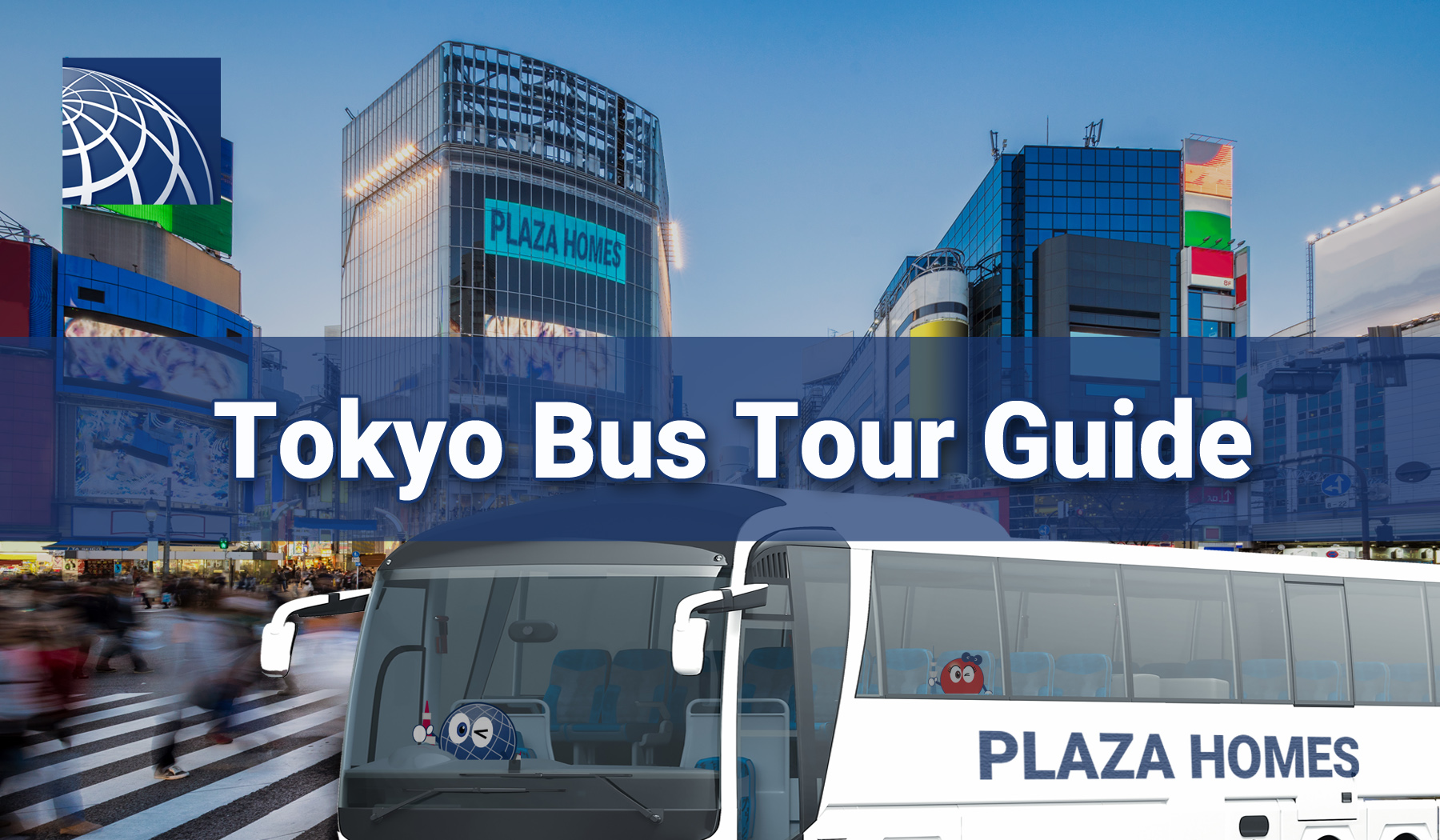 While Tokyo is perfectly safe to walk around in, the city's size and crowds sometimes make sightseeing difficult. Fortunately, there are many Tokyo bus tours that cater to international customers. Keep reading to find out what's available and which popular landmarks you can see along the way.
Tokyo Bus Tour Pricing
Tours can be as short as four hours or take up the whole day. They also vary greatly in terms of price — some are up to ¥20,000 while others can be as low as ¥4,000.
If you only have a little time in Tokyo, you might want to try one of the inner city tours. In just a few short hours, you can see many areas of Tokyo and decide which ones you want to investigate further on foot. 
If you're spending more time in Tokyo, try one of the longer tours that take you out into the neighboring countryside. With magnificent views (and often a delicious lunch included), full-day tours are a great way to get out and explore without doing all the leg work yourself.
Additionally, it's important that you find a tour that's fitted for you and anyone else you may be booking for. Older couples or those with mobility issues may want a more leisurely drive, while young families with little ones unable to sit for too long might be better off with a shorter "hop-on, hop-off" style tour.
Recommended Tokyo Bus Tours
SkyHop Bus Tours
Website: https://skyhopbus.com/
Price: Tickets are sold in either 12 or 24-hour unlimited use packages.
Course Information: The SkyHop Bus is a hop-on, hop-off bus tour that operates throughout downtown Tokyo and Tokyo Bay. You can get on and off the bus at any stop you choose as often as you want for the duration of your ticket. There are no assigned seats, so sit where you please (on a beautiful spring day, you may have to fight someone for the open seats though).
There are two routes on the SkyHop. The Red Route stops at Tokyo Skytree, Ryogoku (location of sumo town and the Edo-Tokyo Museum), Asakusa, and Ueno. The Blue Route stops at Tokyo Tower, Tokyo Teleport Station in Odaiba, Tsukiji, and Ginza. 
SkyBus Tokyo Tours
Website: https://www.skybus.jp/ (website translation option available)
Course Information: SkyBus Tokyo is not the same as SkyHop Bus. The SkyBus is a short tour that takes you around notable areas of Tokyo in style, with open-air, double-decker buses. This is especially helpful for those not interested in dealing with crowded trains and sidewalks.
The Imperial Palace / Ginza / Marunouchi tour (50 minutes) shows you the city center's luxurious downtown boulevards, while the Tokyo Tower / Rainbow Bridge tour (50 minutes) winds its way throughout the capital's famous skyscrapers of Ginza toward Tokyo Bay. Rainbow Bridge is one of the most famous landmarks in Tokyo, and driving across it offers a striking vantage point that is sure to be a highlight of the day's activities. A version of this course is also available with the Odaiba Night View tour (120 minutes), where you can take in the breathtaking scenery of Tokyo at night with a trip across the Rainbow Bridge and under the Palette Town Ferris wheel.
In the springtime between the end of March and beginning of April, SkyBus Tokyo offers the Night View & Hanami tour (60 minutes). This ride takes you along some of the most famous cherry blossom spots around Tokyo, without worrying about the crowds. See the beautiful blossoms that line the north side of the Imperial Palace, and watch the sunset flicker among the flowers at Shiba-koen. This tour also includes some night viewing, like Tokyo Tower and Hibiya Park.
Hato Bus Tours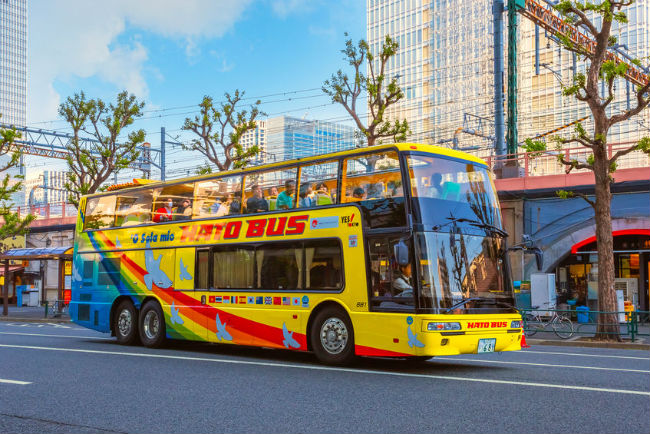 Website: https://www.hatobus.com/
Course Information: Hato Bus tours are all-day activities that take you around major scenic areas outside of Tokyo. All tours include lunch, so if you're looking for a stress-free way to see Tokyo or the surrounding area, there's no better way to do it.
The Mt. Fuji / Hakone tour takes you around the picturesque hot spring town of Hakone, and includes a cruise along Lake Ashi. The Mt. Fuji / Lake Kawaguchi tour guides you around Lake Kawaguchi, as well as the beautiful flowering gardens of Oishi Park, all under the majestic shadow of Mt. Fuji. The Experience Tokyo tour includes a boat ride on the Sumida River and takes guests through old Tokyo. Finally, the Nikko World Heritage tour takes riders on a journey up into some of the most beloved woods north of the city. Take in the majestic Kegon Waterfall and stand beneath Nikko Toshogu, one of the most beautiful shrines in all of Japan.
Edo Bus Tours
Website: English tour map
Course Information: Edo Bus is the downtown version of the city community bus. These buses are run by the municipal government of each ward, and Chuo ward's version is called the Edo Bus. It runs on a north loop and south loop, stopping at various small alleys around this historic area. You can use your Pasmo or Suica on these buses as well — no need to pre-buy your tickets.
Routes take you through Nihonbashi, Ningyocho, Hamacho, Tsukiji, Akashicho, Minato, Tsukuda, Tsukishima, Harumi, and Kachidoki. 
Make the Most of Your Time in Tokyo
No matter which tour you pick, we know you'll love getting to see Tokyo's many highlights. If you would to learn more about Regular events held around Tokyo or become an expert in Traveling throughout the city, we offer a wealth of information to help you make the most of your time with our comprehensive Living in Tokyo Guides.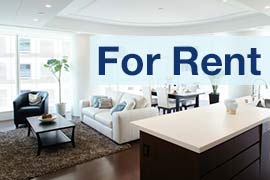 Listings of popular and luxurious rental apartments, condominiums, and houses designed with expats in mind.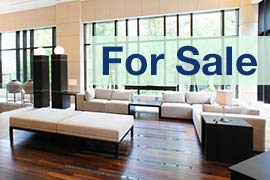 Listings of apartments, condominiums, and houses available for purchase in Tokyo.