The 12 Best Craft Beer Bars and Restaurants in Tokyo
Poste date: Tuesday, September 20, 2022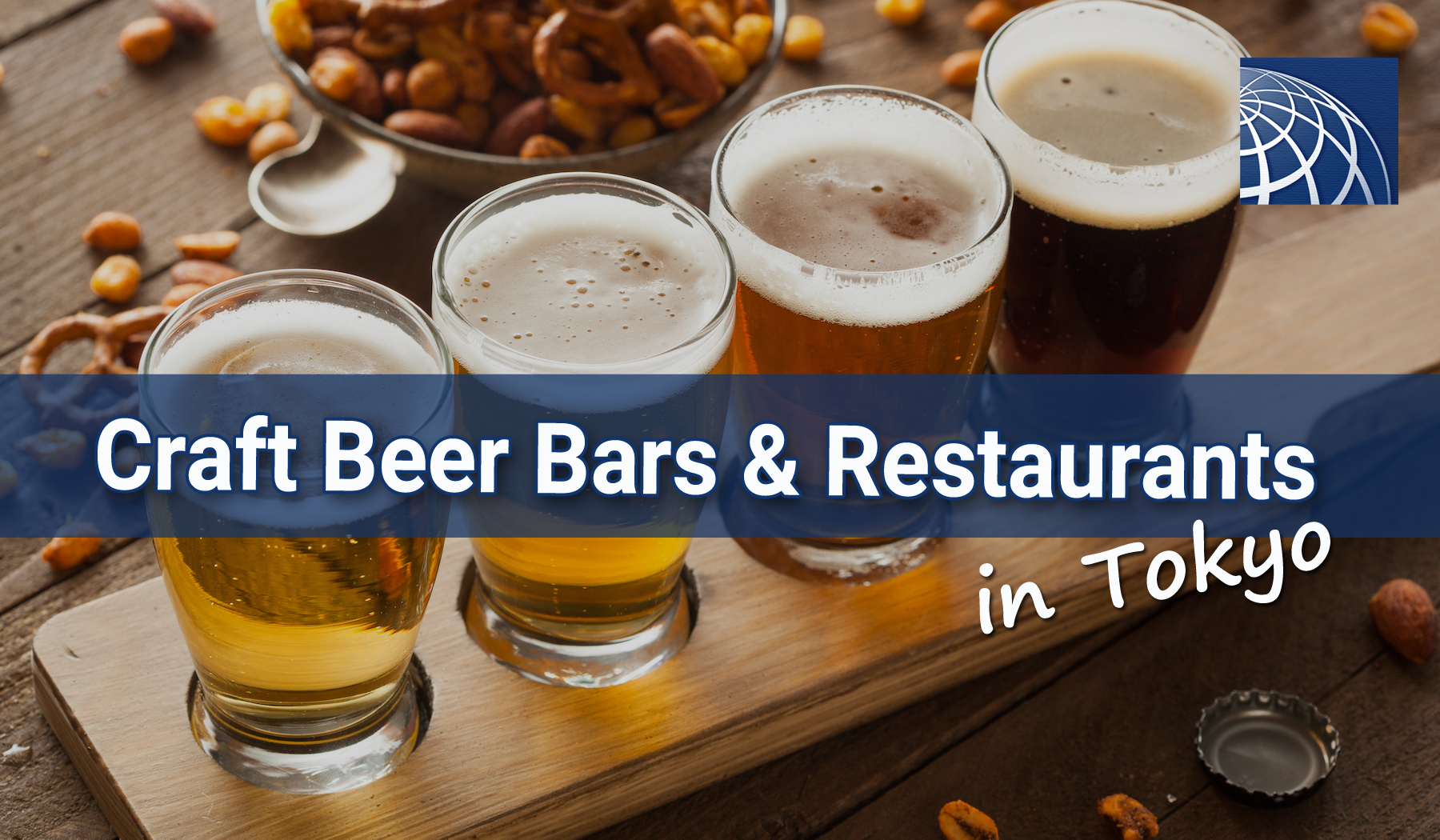 Tokyo's craft beer scene is literally hopping. A wide variety of breweries are producing and serving original and great-tasting beers. Here are 12 of the best craft breweries, bars and restaurants. Let's refresh ourselves with a look at 12 awesome places to go bottom's up in Tokyo. The following list is sorted alphabetically.
Tokyo Craft Beer: Roppongi Restaurants and Bars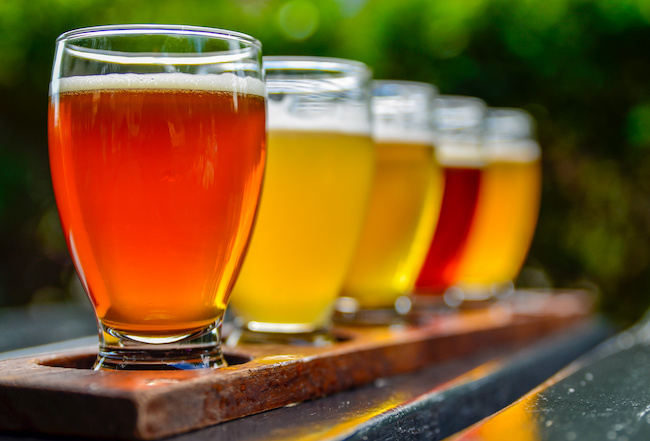 1. ANT 'N BEE
Ant n Bee offers 20 craft beers on tap. Although a little on the expensive side, some of the beers on offer are hard to find elsewhere, especially all in one location. Food wise, they have a nice selection of small but delicious dishes including such standard bar fare as chicken wings plus a few more interesting items. 
A: 5-1-5, Roppongi, Minato-ku
W: https://ameblo.jp/roppongi-beerbar-antnbee/
---
2. Beer Bar POPEYE
Popeye's is a beer pub serving over 70 craft beers by the keg at any one time.
The beer is served in the best possible condition, with a specialist 'cellarman' who monitors the condition of each keg and tunes it to maximise the beer's potential.
W: https://www.70beersontap.com/home
A: 2-18-7 Ryogoku, Sumida-ku, Tokyo
---
3. Brewdog
Brewdog, originally from Scotland, have captured a lot of attention worldwide and are now making inroads into the Tokyo craft beer scene. The Roppongi location offers almost their entire range plus various guest beers from around the world and a few Japanese craft beers, such as North Island, from Hokkaido.Staff are bilingual and knowledgeable, and the food here is tasty and varied.
A: 5-3-2 Roppongi, Minato-ku, Tokyo
W: https://www.brewdog.jp/bar/
You can purchase their beer online via Amazon.
---
4. CRAFT BEER BAR IBREW
IBREW offers 47 craft beers sourced from around the country and abroad, as well as a wide range of spicy dishes to accompany the drinks. Their bars are located in Ginza, Ebisu, Shinbashi and AKihabara.
W: https://craftbeerbar-ibrew.com/
---
5. CRAFT BEER MARKET
The Craft Beer Market offers a wide variety of craft beers at reasonable prices every day to make it easy for people to enjoy craft beer at any time of the day.Located in several places in Japan, including Otemachi, Kanda, Nihonbashi, Toranomon, Kyoto and Sendai.
W: https://www.craftbeermarket.jp/
---
6. Devil Craft
Devil Craft was established in Kanda in 2011.
It serves top-quality craft beers from Japan and abroad, along with its signature Chicago-style pizzas. We stick to traditional methods and ingredients and finish our beers unfiltered to preserve the beer's maximum flavour.
They are located in Jiyugaoka, Gotanda, Hamamatsucho, and Kanda.
---
7. Far Yeast Brewing Company
Far Yeast Brewing Company is a flagship restaurant with its own brewery, where you can enjoy grilled dishes paired with beer and freshly brewed beer. This directly-operated restaurant offers the popular KAGUA classic beer and Far Yeast on tap at all times.
A: 1-15-6 Nishigotanda, Shinagawa-ku, Tokyo
W: https://faryeast.com/bar/
You can purchase their beer online via Amazon.
---
8. Gori Gor
Gori Gori has inexpensive beer, hamburgers, English menus, no table charges. Most beer offered here are domestic and the number of beer on tap varies day to day. The owner, Tamon Nakamura, was one of the first Japanese to participate in the NFL (NFL Europe). If a huge burger and a nice cold beer are what you're what you need to make your day, this is where you need to be.
A: 1-2-3-1F Nishiazabu, Minato-ku, Tokyo
W: http://gorigori.beer/
---
9. Hitachino Nest Beer
Hitachino Nest Beer was born out of the Kiuchi Brewery, which has been making sake since 1823. The owl-labelled beer from a brewery in Ibaraki has now spread its wings to 20 countries around the world. It has become a popular beer in the USA, the UK, Thailand and Australia.
At Nest Beer Labo Tokyo Station, you can enjoy some of Japan's best craft beers. You can taste not only the standard beers that have won awards at prestigious overseas competitions, but also beers brewed exclusively for this restaurant.
They are also located in Akihabara, Kanda, Shinagawa, Marunouchi, and others.
Hitachinio Nest Beer Labo Tokyo Station
A: 2F, 1-9-1 Marunouchi, Chiyoda-ku, Tokyo
W: https://hitachino.cc/visit/brewinglab.html
You can purchase their beer online via Amazon.
---
10. SPRING VALLEY BREWERY 
SPRING VALLEY BREWERY in Yokohama laid the foundations of the Japanese beer industry in 1870. Kirin Brewery Company, which has inherited their vision, brings you their best craft beer. Spring Valley Brewery is also located in Yokohama and Kyoto.
W: https://www.springvalleybrewery.jp/
A: 13-1 Daikanyama-cho, Shibuya-ku, Tokyo
---
11. Two Dogs
Finding craft beer in Tokyo sometimes means choosing between an all-Japanese or all-foreign selection, but not at 2 Dogs. They feature a varied combination of both Japanese and international beers and is quite popular with the international crowd. Comprising 3 floors and providing seating for 90 or more people, this spacious building also features a large pizza oven and 25 taps, mostly filled with craft beers. You can find the largest range of Kawasaki-brewed Brimmer beers here, with up to 12 regularly rotating Japanese craft beers, as well as some very fine international offerings.
All staff speak English and there are English menus, which is not surprising since the bar is managed by two American gentlemen. They offer wifi and are smoking friendly, although if you request no smoking, they will open a special VIP room for you. The building features big screen TVs and is a popular place to watch the latest sporting events.
A: Aries Building 2F., 3-15-24 Roppongi, Minato-ku, Tokyo
W: http://www.twodogs-tokyo.com/
---
12. YONA YONA BEER WORKS
YONA YONA BEER WORKS is a beer restaurant where you can taste the most draft beer from Yaho Brewing Company, which produces Yona Yona Ale, Japan's No. 1 craft beer. Located in Akasaka, Aoyama, Ebisu, Kanda, Kichijoji, Shinbashi, Shinjuku.
W: https://yonayonabeerworks.com/
You can purchase their beer online via Amazon.
---
More Places to Enjoy Tokyo Nightlife
While we have recommended some of the best places for craft beer, Tokyo's nightlife also includes cafés that stay open late and jazz bars. For other places to go in Tokyo, see Going around Tokyo.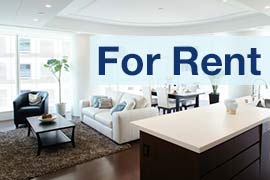 Listings of popular and luxurious rental apartments, condominiums, and houses designed with expats in mind.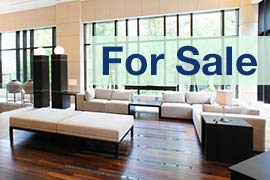 Listings of apartments, condominiums, and houses available for purchase in Tokyo.