10 Riverside Spots & Campgrounds in Tokyo to Keep You Cool
Poste date: Tuesday, August 2, 2022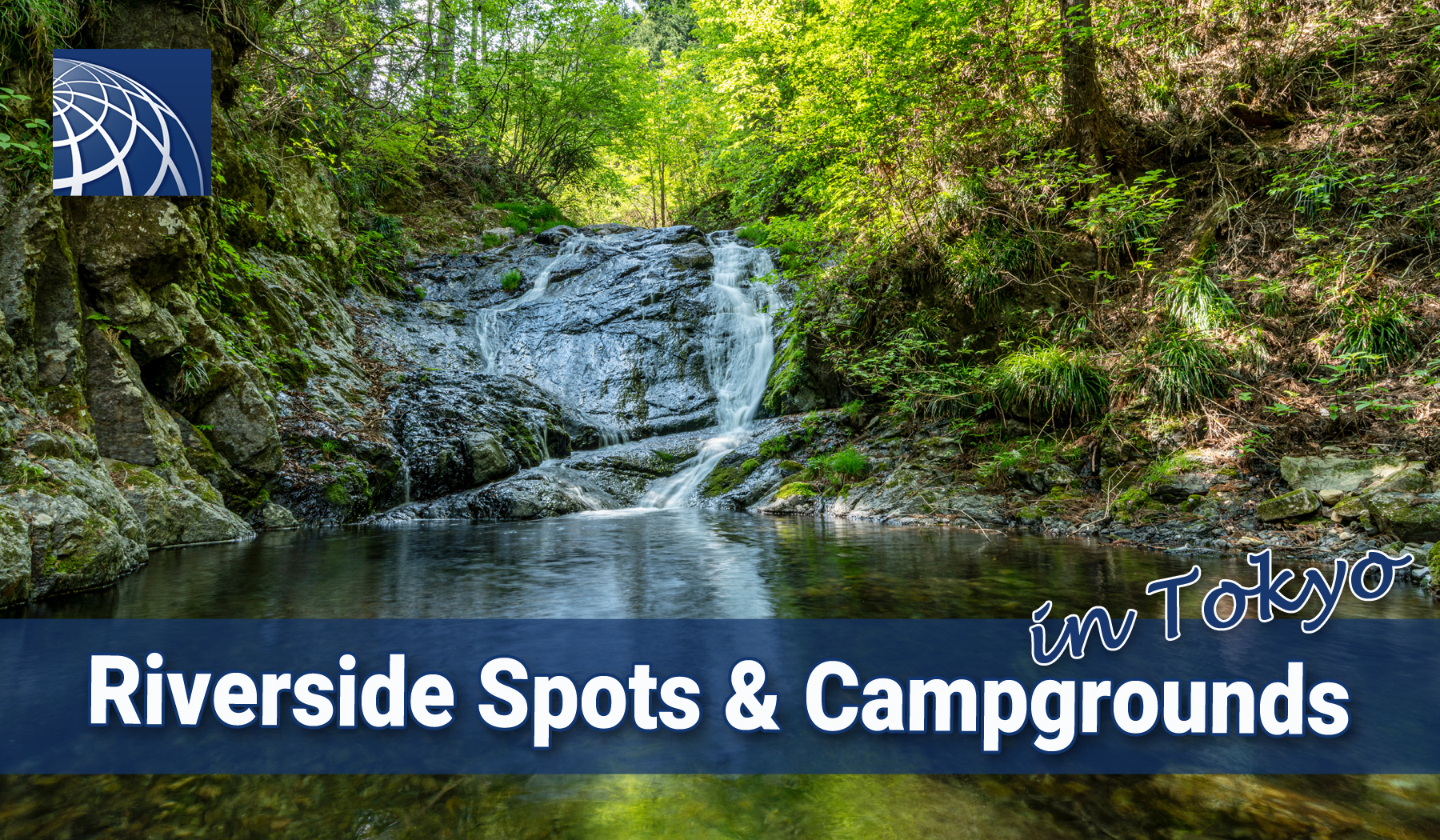 If you're struggling through Tokyo's sweltering summer months, you're not alone. One of the best ways to cool off while still enjoying the outdoors is through riverside relaxation and camping. Keep reading to find out more about the top riverside spots in and around Tokyo.
If you are interested in camping and glamping, please refer to: Comprehensive Guide to Camping and Glamping in Japan
Riverside Nature Spots in Tokyo
Kamanofuchi Park in Ome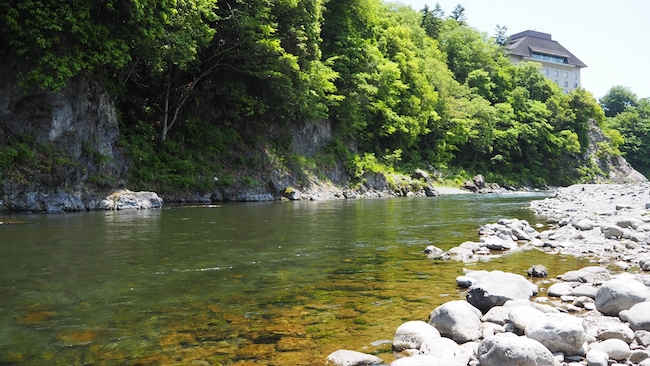 The Tama River is a key waterway in Tokyo and home to a number of beautiful riverside nature spots. One of these is Kamanofuchi Park, located south of Ome Station. This nature park was created at a point in the Tama River where the river curves in an arc, allowing for more riverside area and viewing spots. The park is ideal for summer picnics and barbeques, relaxing walks through forested areas and even playing in the shallows of the river.
There is also the Ome Municipal Museum of Provincial History nearby if you want something a bit different during your outdoor adventure.
A: 1392 Oyanacho, Ome-shi, Tokyo (15 mins-walk from Ome station)
W: https://www.omekanko.gr.jp/spot/80201/
Akigawa Bridge River Park in Akiruno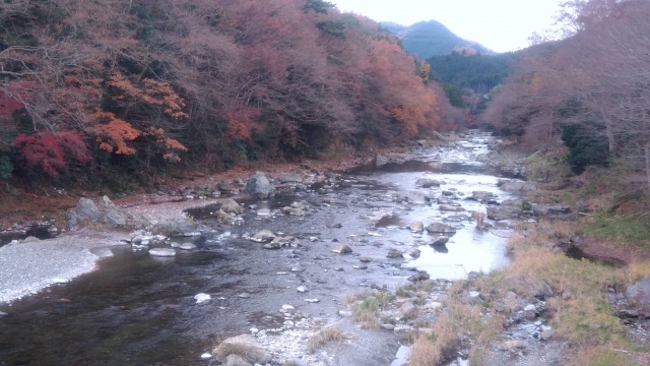 The Akigawa Bridge River Park is a beautiful natural valley surrounded by mountains and located just a short walk from JR Musashi-Itsukaichi Station. The park has barbeque facilities and is a great location for a picnic as you are able to rent all the barbeque equipment needed, including utensils. Visitors only need to bring the food. For a relaxing, breezy barbeque spot, Akigawa Bridge River Park is the place to go.
A: 813 Totohara, Akiruno-shi, Tokyo
W: https://www.akirunokanko.com/?p=307
Tamagawa Central Park in Fussa
Tamagawa Central Park is another park centered around the Tama River; however, it has a very different atmosphere to Kamanofuchi Park. Tamagawa Central Park is a long park that follows along the river and features many different flowers and plants. It is a great spot for families as there are many small ponds and shallow streams throughout the park, which are ideal for exploring with young children and even pets.
A: 1 Kitadenen, Fussa-shi, Tokyo
W: https://www.city.fussa.tokyo.jp/
Shinsakongawa Water Park in Edogawa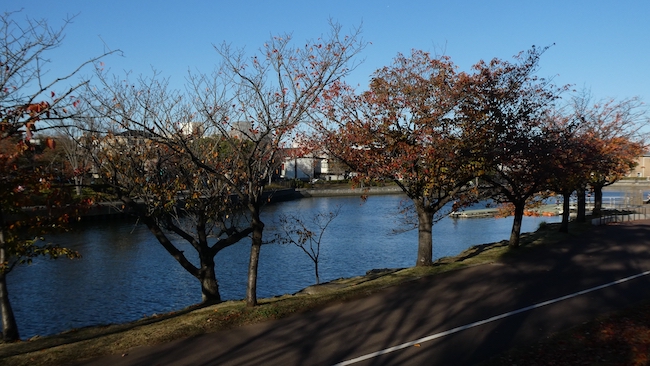 Shinsakongawa Water Park is located in the popular area of Edogawa and is a large facility with a range of water activities available. While you can't go in the water, it is possible to go fishing and boating. There is also a newly opened "canoe field" at the park.
The park has a well-regulated barbeque spot/day camp area as well. This works on a reservation system and requires visitors to bring their own equipment as well as remove it at the end of the day. The park also has beautiful walking paths to enjoy.
A: 2 Rinkaicho, Edogawa-ku, Tokyo
W: https://www.city.edogawa.tokyo.jp/
Mitake Gorge in Ome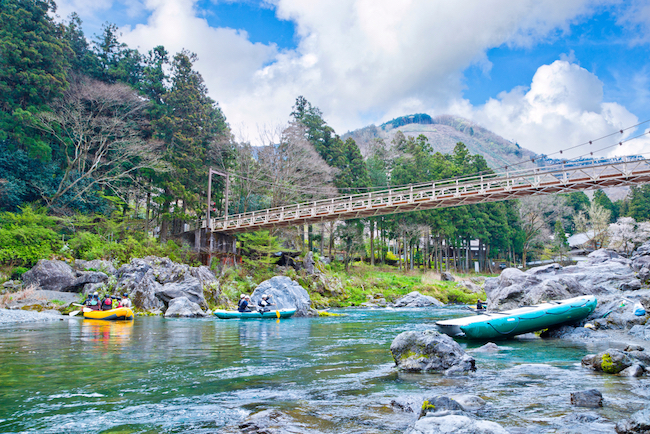 Mitake Gorge is predominantly a walking path along both banks of the Tama River, close to JR Mitake Station. The walking path takes you on a journey of beautiful views and scenery featuring the river, mountains, and seasonal foliage. Mitake Gorge is a great place to visit for a stroll or a more intense walk. At up to 4km, the path is good for both casual and active visitors.
A: Mitake, Ome-shi, Tokyo
W: https://www.omekanko.gr.jp/spot/80401/
Yuyake Koyake Fureai Village in Hachioji
Yuyake Koyake Fureai Village is located on the outskirts of Tokyo in Hachioji City. It provides a unique nature experience while still being convenient to the greater Tokyo area. The park is home to a ranch, a restaurant, BBQ and camping facilities, and more. Visitors can enjoy seeing the horses and rabbits at the ranch, have a relaxing meal at the restaurant, and wander through the park.
For a different experience, it is also possible to reserve a spot for barbequing, either by bringing your own equipment or renting from the facility. Camping reservations are also available. There are limited spaces so it may be necessary to book far in advance.
A: 2030 Kamiongatamachi,Hachioji-shi, Tokyo
W: https://yuyakekoyake.jp/
Riverside Campgrounds in Tokyo's Nishitama District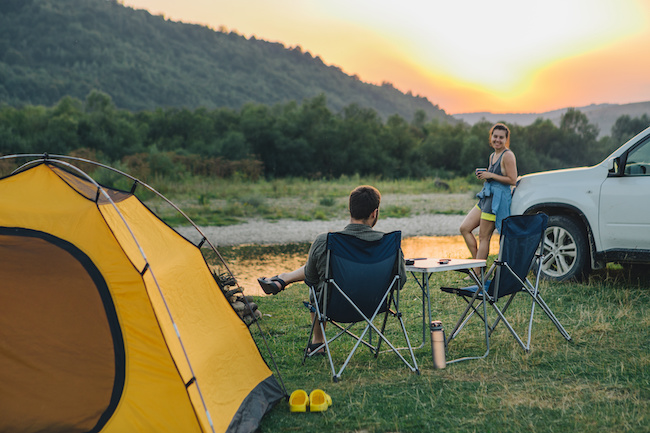 Kawai Camping Ground
Kawai Camping Ground is a popular campsite and park just a few minutes from JR Kawai Station. It is located about two hours from Tokyo's city center, making it a great option for day trips or weekend getaways. There are large riverside areas in the park and visitors can enjoy swimming, barbequing, fishing, and more. There are also a number of programs for different activities run throughout the year. These include activities such as catching trout by hand, outdoor cooking, and kayaking.
Kawai Camping Ground is a great all-rounder, with something to offer everyone. It is a relaxing nature spot with convenient access, a range of activities, great facilities, and beautiful scenery.
A: 187 Umezawa, Okutamamachi, Nishitama-gun, Tokyo
W: https://www.okutamas.co.jp/kawai/
Shimizuen Camping Ground
Shimizuen Camping Ground is a campsite located around one and a half hours from central Tokyo and about 15 minutes from JR Musashi-Itsukaichi Station. The campsite has beautiful views of the surrounding mountains and forest. On-site, there are bungalows and barbeque facilities. Some equipment can be rented at the facility
The river has a large shallow area, so it's great for playing with kids. However, there are also deeper areas for adults who want to swim. There is a hot spring nearby which makes for a great post-barbeque stop before heading home.
A: 27 Hinoharamura, Nishitama-gun, Tokyo
W: https://hinohara-kankou.jp/spot/shimizuen/
Hikawa Camp Site
Hikawa Camp Site is located in Okutama, a few hours outside of central Tokyo. It is well-known for its impressive forests and towering trees. The river runs through the park and provides a relaxing ambience. There are barbeque facilities available, %MCEPASTEBIN%as well as bungalows for camping. For more traditional camping, you can also bring a tent. There is a reservation system for the bungalows. Some equipment can be rented on-site. The waters of the river run beautiful and clear, and rainbow trout can be caught and cooked fresh.
A: 702 Hikawa, Okutamamachi, Nishitama-gun, Tokyo
W: https://www.okutamas.co.jp/hikawa/
America Camp Village
America Camp Village is an extensive facility in Okutama with a range of activities and accommodations available. Surrounded by a beautiful forest, the area has a natural atmosphere while still having the conveniences of a well-run facility. There are a range of barbeque options, including gas or charcoal, rented equipment or BYO. There are activities such as fishing, building a campfire (which is often prohibited at Japanese campsites), and even bouldering. There is a range of log houses available as accommodation, which provides a unique experience.
A: 230 Unazawa, Okutamamachi, Nishitama-gun, Tokyo
W: https://www.americacampmura.jp/
Refresh Yourself with a Day in the Water
Enjoying a riverside breeze, playing in the water, and camping by the river are all great ways to find relief in the hot and humid summers of Japan. It can be hard to imagine Tokyo having so many options close by, but there are actually many spots with a variety of activities to enjoy. From riverside camping to children's play areas, we hope you find a solution to the heat with one of the riverside nature spots and campgrounds listed above.
For something closer to home, be sure to check out these 10 Indoor & Outdoor Swimming Pools in Tokyo. However, if you want something more thrilling, perhaps a waterpark is for you. Be sure to also check out our suggestions for the best waterparks in and around Tokyo.
Camping Gear and Equipment
You can purchase these online via Amazon Japan. Click the image(s) to see details.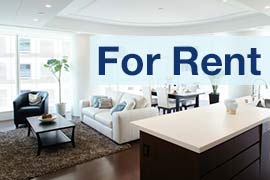 Listings of popular and luxurious rental apartments, condominiums, and houses designed with expats in mind.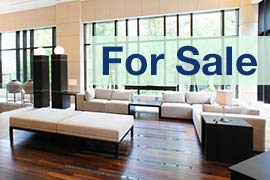 Listings of apartments, condominiums, and houses available for purchase in Tokyo.