Japan travel information and English-speaking travel agents
Poste date: Tuesday, July 23, 2019
With a history stretching back over 1,000 years, Japan has much to see and do when it comes to traveling. As each area of Japan has something to offer culturally or historically, travel within Japan is popular even amongst Japanese people. The hardest part of traveling in Japan will be deciding what to do first.
If you're looking for information on must visit destinations within Japan or looking to do something a little less touristy, the travel information sites listed below will definitely give you some ideas. If instead you would like some help planning your trip or have someone handle the planning for you, we also have some links to English-speaking travel agents in Japan.
Popular travel destinations in Japan
Here are some suggestions for places you might consider visiting here in Japan.
| | |
| --- | --- |
| Kyoto | Kyoto was the medieval capital of Japan. You can still fully immerse yourself in traditional Japanese culture by visiting the shrines, temples, wandering through the old city streets! |
| Nikko | Nikko, in Tochigi Prefecture, is home to the Toshogu shrine. This shrine was dedicated to the Tokugawa shogunate and is considered one of the most beautiful and ornate shrines in all of Japan. As they say in Japanese, "Don't say kekkou until you've seen Nikko." (kekkou or "結構" means enough, sufficient, or also "I'm satisfied" in Japanese). |
| Kamakura | Kamakura is an easy day trip from Tokyo and full of shrines and castles. This area was the capital of Japan during the Kamakura period. It is surrounded by hills and mountains and offers a great combination of historical sites and hiking opportunities. |
| Mt Fuji | Mt. Fuji, Japan's largest and most famous mountain, is unmistakable at any distance and definitely worth a visit. The official climbing season is from May to October. It is recommended that you should only attempt the ascent during this period. |
Things you can do anywhere in Japan
While the above suggestions are a great starting point for travel destinations, they do require a lot of traveling. Here are a few things you can do almost anywhere in Japan.
Visiting an Onsen/Sento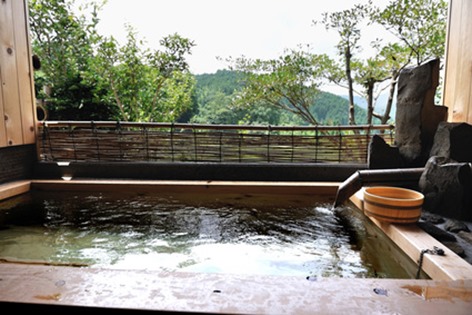 Onsen and Sento are everywhere in Japan. Whether you go to a natural hot spring in a remote mountain village or a day spa on the 10th floor of a skyscraper in the heart of Tokyo, you should definitely consider visiting one. Onsen refers mainly to natural hot springs and the resorts that are often built up around them. Sento on the other hand is any form of public bath or day spa facility.
The Sento Guide is a good starting point if you want to learn more.
Onsen Etiquette: 6 Simple Tips on How to Bathe in Japan
Viewing Cherry Blossoms and Autumn Leaves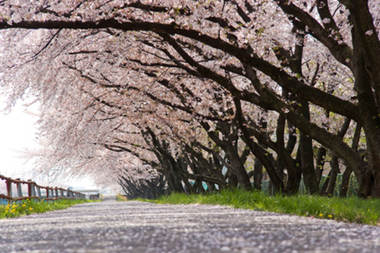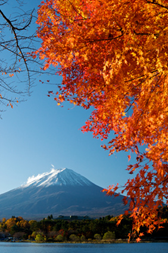 If you are a lover of nature's beauty, then Japan's cherry blossoms and the changing of autumn leaves are for you. The cherry trees or "sakura" begin blossoming as early as January in Okinawa but usually are in full bloom in Tokyo around the end of March or early April. Hanami (Flower viewing) is a festival when many Japanese go out to enjoy the cherry blossoms by picnicking in parks or wherever else the cherry trees are found. In the same way, when the leaves change color in autumn, generally in November in Tokyo, people will be out enjoying the beautiful sights of colored leaves on the trees.
Planning your trip throught Japan
We've only scratched the surface of everything you can see and do in Japan. Below, we have assembled some useful links for additional ideas on places to visit and things to do along with some English-speaking travel agents who can assist in forming your travel plans. We hope you are able to have many great trips to Japan and explore all that the country has to offer!
Official Tourism Guide for
Japan Travel

Comprehensive Tourist Guide for Japan provided by the Japan National Tourism Organization (JNTO)

Japan Travel

Your official Japan travel guide and Japan's largest travel community.

Japan National Tourism
Organization

Japan National Tourism Organization (JNTO) is managed by the Ministry of Land, Infrastructure, Transport, and Tourism

Japan-Guide.com

This website delivers comprehensive, up to date information on traveling and living in Japan, first-hand from Japan

East Japan Railway

The website of East Japan Railway includes introductions to many travel destinations. Mostly in the northern regions of Japan.

Japanese Guest Houses
(Ryokan) Reservation Service

Comprehensive Guide for Japanese traditional Guest Houses (Ryokan) in various destinations throughout Japan.

Japan Hotels & Ryokan
Search JNTO

Website to search for Hotels and Ryokan managed by the Japan National Tourism Organization (JNTO)
English speaking travel agents in Japan
JapanQuest Journeys

 

 

JapanQuest Journeys is the leading Japan Destination Management Company/Tour Operator specializing in bespoke 'tailor-made' luxury journeys to Japan. JapanQuest Journeys based in Washington, DC, and Tokyo provides personalized end-to-end platinum quality service; meeting the discerning traveler's exacting needs. We focus on our client's interests; engaging the finest planners, client service team and expert guides that exude the highest levels of knowledge, resourcefulness, and thoughtful professionalism.

JAPANiCAN.com

Website managed by JTB Global Marketing & Travel Inc.(JTBGMT), which is specialized for foreign tourists visiting Japan. This website is only in charge of web reservations and technical support.
*JTBGMT is a part of the JTB Group - Japan's largest and most prestigious travel agency founded in 1912.

Nippon Travel Agency

Travel Agency established in 1905 providing visitors to Japan with comprehensive guidance and various supports.

KNT – Kinki Nippon Tourist

Travel Agency originally inaugurated in 1955 and offering a wide range of travel services for overseas tourists visiting Japan.

Hankyu Travel

Agency founded in 1948 providing the best in travel services. They utilize extensive facilities and information network, and talented and efficient travel personnel.

Japan Gray Line

The company specializes in managing incentive tours, events, and accepting to support foreign tourists for such conventions and events in Japan.

WALKJAPAN

An independent organization which is the pioneering operator of walking tours of Japan, and since 1992, have been providing the best planned, the best led and most fulfilling and enjoyable tours available in Japan.
English speaking travel agents in Japan
Magical Trip

Magical Trip
Magical Trip is a tour company, who offers some unique experience with a friendly local guide, for example, bar-hopping tours, cultural informative tours, cycling tours, sumo tour..etc. You will learn a lot of new things about Japanese culture, history and Japanese local stuff that you would never know without talking with a local.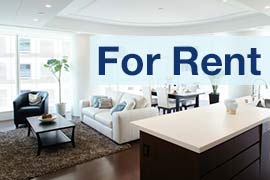 Listings of popular and luxurious rental apartments, condominiums, and houses
designed with expats in mind.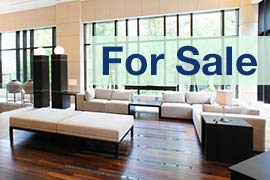 Listings of apartments, condominiums, and houses available for purchase in Tokyo.