Best Japanese Travel Agencies for English-speaking Tourists
Poste date: Friday, October 2, 2020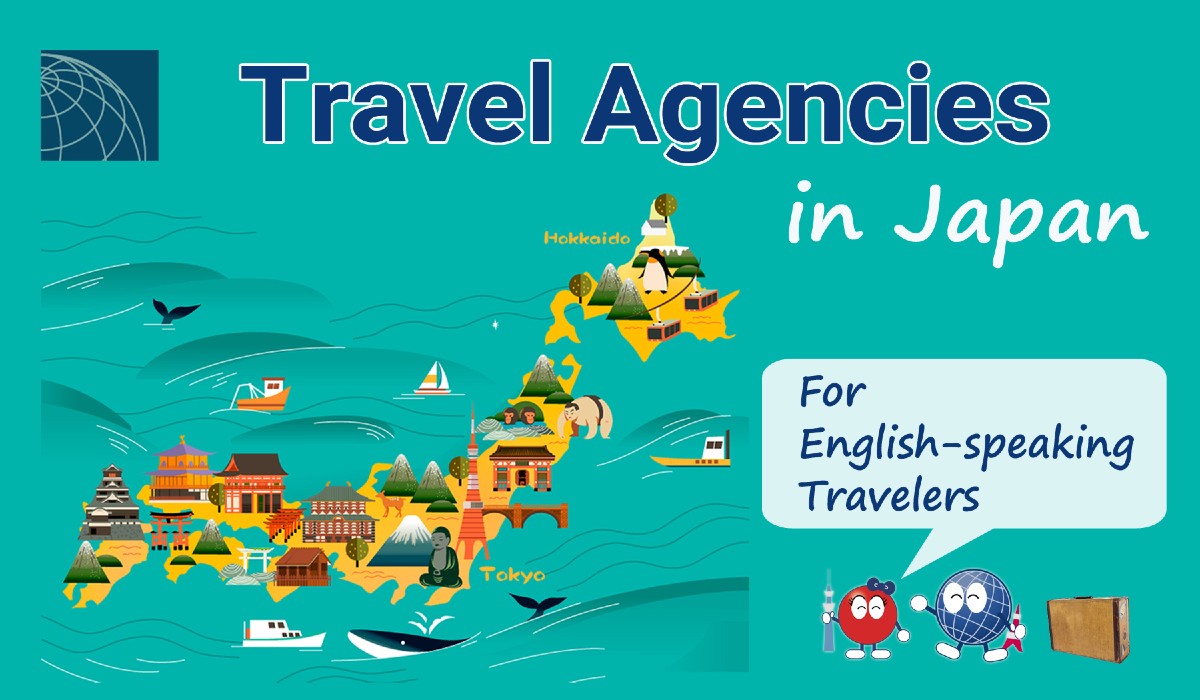 Japan is one of the foremost destinations for international travel today. Famous for polite efficiency, a richly preserved culture, and foodie favorites like sushi and ramen, international tourism has jumped considerably in the last decade. 
If you would like help planning your trip or have someone handle the planning for you, keep reading to see our list of best English-speaking travel agents in Japan.
>> For ongoing Go to Travel, please read "Japan's Go to Travel Campaign: Save up to 50% on Domestic Travel".
English-speaking Travel Agents in Japan
The idea of exploring exotic cultures and countries can easily ignite the imagination, but planning what to do can be a headache without having a guide who understands what you're looking for, which is why we highly recommend working with one of Japan's many English-friendly travel agents.
While travel agencies in the West have mostly fallen out of fashion, many Japanese people still use these services as their primary source of travel planning. With so many competing for a slice of the pie, this gives you, the traveler, a chance to save big and enjoy the kind of vacation only a cultural insider can make happen.
Japan Wonder Travel
Japan Wonder Travel offers tours throughout Japan in English. They offer not only package tours but also one-day optional tours or local tours. You can also take advantage of Go To Campaign via their website in English.
https://www.japanwondertravel.com/
Magical Trip
Magical Trip is a tour company, who offers some unique experience with a friendly local guide, for example, bar-hopping tours, cultural informative tours, cycling tours, sumo tour..etc. You will learn a lot of new things about Japanese culture, history and Japanese local stuff that you would never know without talking with a local.
JapanQuest Journeys
JapanQuest Journeys is the leading Japan Destination Management Company/Tour Operator specializing in bespoke 'tailor-made' luxury journeys to Japan. JapanQuest Journeys based in Washington, DC, and Tokyo provides personalized end-to-end platinum quality service; meeting the discerning traveler's exacting needs. We focus on our client's interests; engaging the finest planners, client service team and expert guides that exude the highest levels of knowledge, resourcefulness, and thoughtful professionalism.
https://japanquestjourneys.com/
JAPANiCAN.com
Website managed by JTB Global Marketing & Travel Inc.(JTBGMT), which is specialized for foreign tourists visiting Japan. This website is only in charge of web reservations and technical support.
*JTBGMT is a part of the JTB Group - Japan's largest and most prestigious travel agency founded in 1912.
Nippon Travel Agency
Nippon Travel Agency established in 1905 providing visitors to Japan with comprehensive guidance and various supports.
KNT – Kinki Nippon Tourist
Travel Agency originally inaugurated in 1955 and offering a wide range of travel services for overseas tourists visiting Japan.
Hankyu Travel
Agency founded in 1948 providing the best in travel services. They utilize extensive facilities and information network, and talented and efficient travel personnel.
http://www.hankyu-travel.com/english/index.html
Japan Gray Line
The company specializes in managing incentive tours, events, and accepting to support foreign tourists for such conventions and events in Japan.
http://www.jgl.co.jp/inbound/index.htm
WALKJAPAN
An independent organization which is the pioneering operator of walking tours of Japan, and since 1992, have been providing the best planned, the best led and most fulfilling and enjoyable tours available in Japan.
Popular Locations to Visit in Japan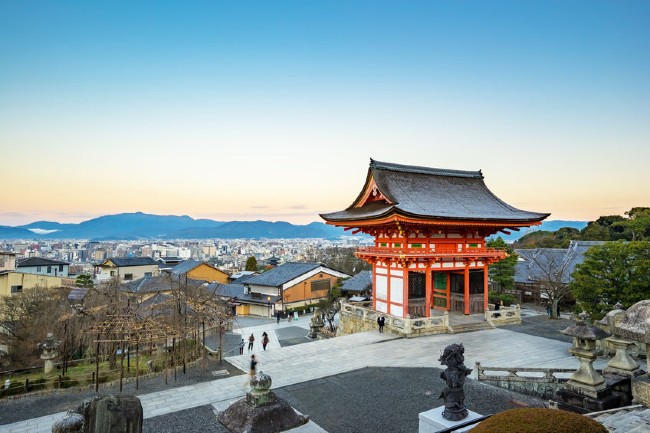 Before you hire an agent, however, it's good to have a basic idea of where you would like to go. Below are some of the most popular destinations to help you narrow down your travel plans.
Tokyo
You could easily spend your entire trip exploring Tokyo and still find yourself wanting to see more. It offers something for everyone from sports and entertainment, to art, culture, history, cuisine, and shopping. If you plan to make Tokyo a part of your itinerary, be sure to look through our many activity guides to see what's possible around the city.
Kyoto
Kyoto was once the medieval capital of Japan. Much of the old city is still preserved, making it a top destination for Japanophiles hoping for a peek into the country's feudal past. You can still fully immerse yourself in traditional Japanese culture by visiting a variety of shrines, temples, and shop-lined alleys.
Distance from Tokyo:135 minutes by bullet train
Nikko
Nikko, located to the north of Tokyo, is home to the famous Toshogu shrine. This shrine was dedicated to the Tokugawa shogunate and is considered one of the most beautiful and ornate shrines in all of Japan. The surrounding forest includes an impressive set of waterfalls, as well as some wonderful onsen, or natural hot springs.
Distance from Tokyo: 140 minutes by limited express train
Kamakura
Kamakura is a leisurely day trip from Tokyo and full of shrines and castles. This area was the capital of Japan during the Kamakura period. It offers a great combination of historical sites and hiking opportunities. Go just a little farther out to the nearby island of Enoshima for a fun day at the beach — a spot so relaxing you won't believe Shinjuku is less than two hours away.
Distance from Tokyo: 60 minutes by local train
Mt. Fuji
Mt. Fuji, Japan's iconic volcano, is unmistakable. The official climbing season is from May to October. It's recommended that you only attempt the ascent during this period. There are many official groups with which you can make the ascent, so only seasoned climbers should try to go up solo.
Distance from Tokyo: 170 minutes by express and local trains
Popular Seasonal Activities in Japan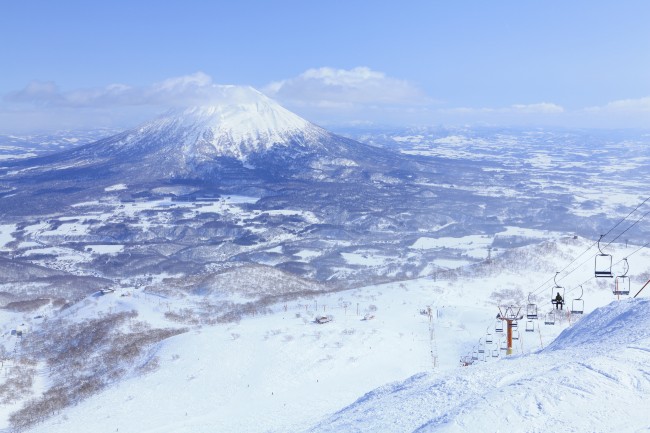 There's something for nearly every outdoor interest when it comes to touring Japan, but there are certain areas and activities that are particularly worth exploring depending on the season.
Spring
The most important event of spring is hanami, a fleeting week where all of the cherry blossoms bloom simultaneously in a blaze of soft pink. While it's possible to guess which week will be blessed with the event each year, there are often changes in weather that result in the window changing, so we recommend casting your net wide for a longer stay to ensure that you get the chance to experience a picnic beneath a radiant canopy of flowers.
Summer
Summer is the typical season for international tourists, but be warned: major metropolises like Tokyo and Osaka get uncomfortably hot and humid. That being said, Japan has keeping cool down to an art form, and the most popular outdoor activities include summer festivals boasting music, singing, and drums that you will hear deep into the night.  
There are also many opportunities to enjoy massive firework festivals throughout the season in Tokyo, Osaka, and other major cities. If your trip happens to line up with one of these events, be sure not to miss it.
Autumn
The fall foliage is truly something to behold throughout Japan. The displays across the mountains rival any in the world. Especially against the backdrop of so many ancient temples and shrines, you can begin to understand why the Japanese hold nature sacred. With temperatures cooling, this is an ideal time to come to Japan.
Winter
Winter is perhaps the least popular of the seasons, unless you head north of Tokyo. Nagano and Niseko's alpine slopes covered in powder snow are worth a visit at least once in your life if you're an avid skier. After a full day's activities, it's common to find yourself sitting in front of a steaming communal hotpot or a bowl of intensely flavorful ramen. This is also a popular season to indulge in a hot spring vacation.
Arriving in Japan
The final question is where you will be flying into Japan: Haneda or Narita. Almost all international travel into Japan goes through these two major hubs, both located near Tokyo. While Narita is larger, it's also further out of the way in Tokyo's neighboring prefecture of Chiba. Haneda, on the other hand, is right in Tokyo.
Both airports have had significant facelifts in the last few years, and right now it's not that difficult to travel into Tokyo from either one. If you would like more information, check out our full guides to traveling from Narita and Haneda into Tokyo
Other useful links
Below, we have assembled some useful links for additional ideas on places to visit and things to do along with some English-speaking travel agents who can assist in forming your travel plans. We hope you are able to have many great trips to Japan and explore all that the country has to offer.
Official Tourism Guide for Japan Travel
Comprehensive Tourist Guide for Japan provided by the Japan National Tourism Organization (JNTO)
Japan Travel
Your official Japan travel guide and Japan's largest travel community.
Japan National Tourism Organization
Japan National Tourism Organization (JNTO) is managed by the Ministry of Land, Infrastructure, Transport, and Tourism
https://www.jnto.go.jp/eng/arrange/essential/
Japan-Guide.com
This website delivers comprehensive, up to date information on traveling and living in Japan, first-hand from Japan
East Japan Railway
The website of East Japan Railway includes introductions to many travel destinations. Mostly in the northern regions of Japan.
http://www.jreast.co.jp/e/index.html
Japanese Guest Houses (Ryokan) Reservation Service
Comprehensive Guide for Japanese traditional Guest Houses (Ryokan) in various destinations throughout Japan.
https://www.japaneseguesthouses.com/
Japan Hotels & Ryokan Search JNTO
Website to search for Hotels and Ryokan managed by the Japan National Tourism Organization (JNTO)
http://www.jnto.go.jp/ja-search/eng/index.php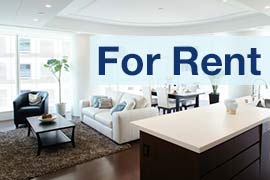 Listings of popular and luxurious rental apartments, condominiums, and houses
designed with expats in mind.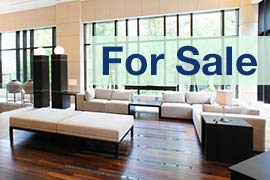 Listings of apartments, condominiums, and houses available for purchase in Tokyo.