Where to buy Halloween costumes and decorations in Tokyo
Poste date: Wednesday, October 9, 2019
Halloween 2019 is coming up very soon. Have you decided your costume for this year?
In recent years, Halloween's popularity has clearly increased in Tokyo.
People in Tokyo spend a lot of time and money putting together their costumes every year. Streets in Tokyo and shopping malls put up spooky Halloween decorations during this season to heat up the Halloween atmosphere. Just strolling down the streets of Roppongi, Shibuya and Harajuku can be extremely entertaining as you will witness a crowd of people showing off their impressive costumes.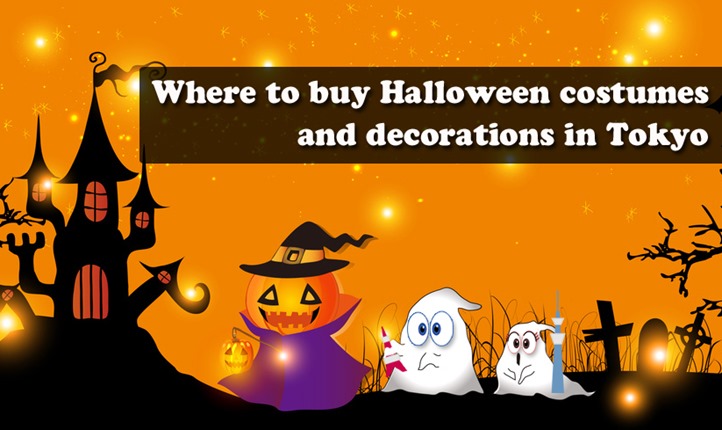 If you are wondering where to purchase Halloween costumes in Tokyo, here are some recommendations.
Don Quijote

You will find everything you need to celebrate Halloween including costumes, special makeup, fake eye lashes/ color lens, Halloween candies, and decorations. This is all available in one store. Open 24 hours for last minute preparation for Halloween!
Don Quijote Roppongi : 3-14-10 Roppongi Minato-ku Tokyo
Don Quijote Ginza : 8-10 Ginza Chuo-ku Tokyo
Don Quijote Shibuya : 2-25-8 Dogenzaka Shibuya-ku Tokyo
Don Quijote Shinjuku Higahi-guchi Honten : 1-16-5 Kabukicho Shinjuku-ku Tokyo
Website: http://www.donki.com/en/store/shop_list
---
Tokyu Hands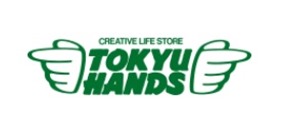 Tokyu Hands will start selling their Halloween selections from the end of September. Definitely one of the most popular store every year to collect items for Halloween. Tokyu Hands has great variety of makeup kits to decorate your face and body.
Tokyu Hands Shibuya : 12-18 Utagawacho Shibuya-ku Tokyo
Tokyu Hands Shibuya : 12-18 Utagawacho Shibuya-ku Tokyo
Tokyu Hands Ginza : 2-2-14 Ginza Chuo-ku Tokyo
Tokyu Hands Shinjuku : 5-24-2 Sendagaya Shibuya-ku Tokyo
Website: http://www.tokyu-hands.co.jp/foreign.html
---
Loft

Loft is also a large size store full of exciting Halloween goods. Loft will also start selling their Halloween items from late September.
Shibuya Loft : 21-1 Utagawacho Shibuya-ku Tokyo
Ikebukuro Loft : 1-28-1 Minami Ikebukuro Toshima-ku Tokyo
Yurakucho Loft : 3-8-3 Marunouchi Chiyoda-ku Tokyo
Website: http://www.loft.co.jp/shop_list_en/
---
Daiso

Daiso, also known as the famous "100 yen shop" is known for their party goods. If you are planning a Halloween party, this is where you should check for decorations. You will be amazed by how reasonable the products are!
Daiso Harajuku Store : 1-19-24 Jingumae Shibuya-ku Tokyo
Daiso Diver City Tokyo Plaza Store : Diver City Tokyo Plaza 6F 1-1-10 Aoumi Koto-ku Tokyo
Shibuya Center Gai Shop : 35-2 Utagawacho Shibuya-ku Tokyo
More stores (Japanese Only): http://www.daiso-sangyo.co.jp/shop/index.php
---
Claire's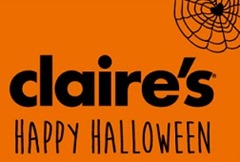 The best store to find that one last piece to go with your costume. Accessories like earrings, head pieces, rings, hair accessories are available.
Claire's Shibuya Spain Zaka Shop : 16-13 Utagawacho Shibuya-ku Tokyo
Claire's Diver City Tokyo Shop : Diver City Tokyo Plaza 4F 1-1-10 Aoumi Koto-ku Tokyo
Claire's Ikebukuro Sunshine City Shop : Sunshine city B1F 3-1 Higashi Ikebukuro Toshima-ku Tokyo
Claire's Shinjuku SUBNADE Shop : SUBNADE 1-2-2 Kabukicho Shinjuku-ku Tokyo
Website: https://clairesn.co.jp/shop/ (Japanese Only)
---
Amazon Japan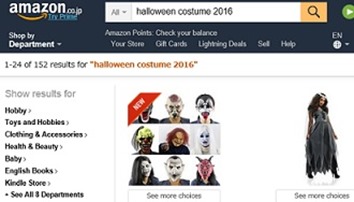 Amazon has a great variety of costumes, masks, makeup, decoration, candies, and more!
Net shopping is always convenient when the products are sent to your home.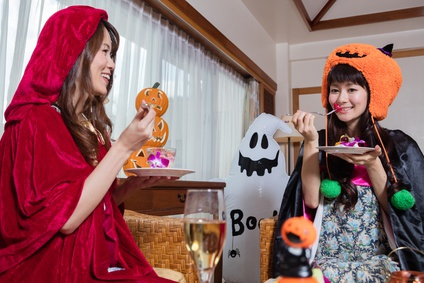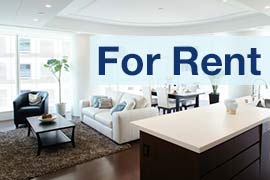 Listings of popular and luxurious rental apartments, condominiums, and houses designed with expats in mind.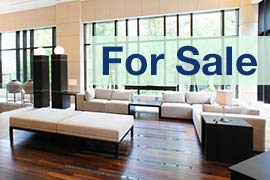 Listings of apartments, condominiums, and houses available for purchase in Tokyo.