Comprehensive Guide to Camping and Glamping in Japan
Poste date: Tuesday, June 1, 2021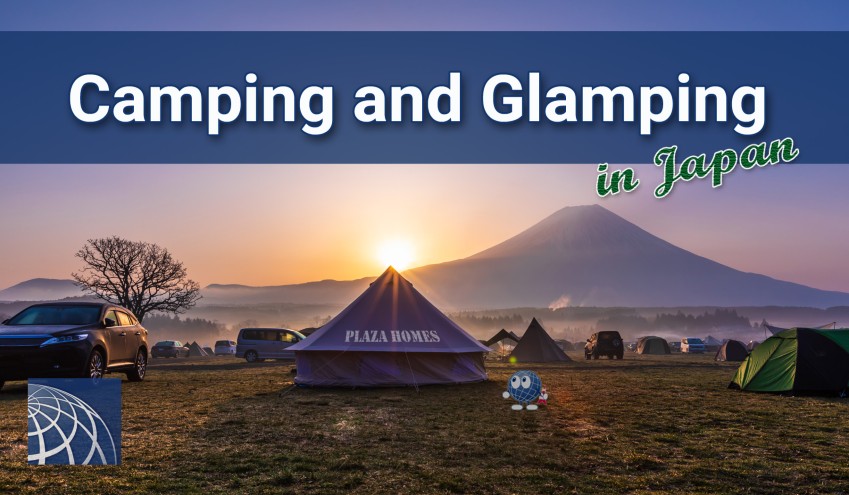 When most people think of Japan, exotic food, unique culture, and quirky trends come to mind well before the idea of camping. That being said, whether for families, groups, or solo travelers hoping for a brief respite from the often-frantic city life, camping in Japan definitely has an allure all its own. To help you find the perfect camping spot in Japan, we cover 19 locations around the country that offer all kinds of experiences from roughing it in the wild to full-on glamping.
Public vs. Private Camping in Japan
Japan has more than 3,000 campgrounds, most of them public. Public campgrounds are cheaper than their company-owned counterparts, and offer simpler amenities. It is also slightly different in Japan, where as opposed to just an open field, there are always some facilities available. Some campsites offer tents, cooking tools, and other necessities for rent, while others even offer meat and vegetable sets for that quintessential barbecue.
What to Expect at Most Campsites in Japan
It is important to note that most campsites in Japan prohibit campfires, and you might need to bring your own portable fire pit or rent them from the campground. Nevertheless, you can get the following at every campsite: (1) some kitchen-type facility, (2) a restroom, and (3) at least the standard 33 foot x 33 foot space. That amount of space is enough for a tent for four to six people, and of course, if you want to pitch two tents, you will have to book two campsites. Auto camping, wherein you just park your car and pitch a tent right next to it, is actually the most popular form of camping in Japan.
More than Tents and Cars
Japanese camping isn't just about tents or cars, though. Some campgrounds offer more convenient camping options, such as cabins, bungalows, and the like, are also available to rent. Take note, though, that not all places provide everything for rent; it is important to check on their website to see what is available. Also, some campsites are not open all year-round, and it is best to reserve your spot as early as possible, especially if you are planning to go during the peak season. Most campground websites are in Japanese, but don't be intimidated as most of the staff is quite open to foreigners. Here are nine options for some of the best camping in Japan.
9 Great Campsites in Japan
Ama Beach Campground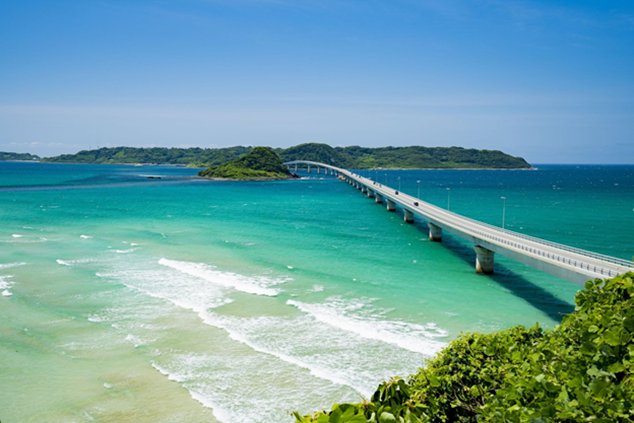 Some of the best camping in Japan isn't even on the mainland! To get to this campground, you have to take a ferry from Okinawa's main island all the way to Shirajimi Island, but you will be rewarded with the gorgeous Ama Beach. Here, marine sports like diving (this area is famous for it) and sea kayaking are only some of the activities you can enjoy. It costs 300 yen to use the campsite , and shower facilities (no hot water) are included in the price. Peak months are from July to August (summer season), and it is important to ask beforehand if they have tents available because they sometimes run out. Cottages for 10 people are available for rent. Only cash payments are accepted.
https://zamamitouristinfo.wordpress.com/stay/ama-beach-campground/
Jonanjima Seaside Park
If you're looking to do some camping around Tokyo, this is the place. Closest to central Tokyo, and open all-year round, this is best for people who want a quick getaway. There is an artificial beach as well as a skateboard park in this campground. It is quite different from the usual image people have of camping. Due to its location you can still see airplanes taking off and landing from nearby Haneda Airport.
Kanotoen Campground
Best for individual campers, this campground is very simple with few facilities. It is also cheap at only 400 yen per person for a day of camping, and rental housing with a set of bedding for 700 yen. It is also one of the few campgrounds open only during the colder months from November to March. Limited opening time is more than made up for by the gorgeous views and the variety of activities you can enjoy, including fishing, onsen, or even rock climbing.
https://hinohara-kankou.jp/spot/kanotoen/ (Japanese only)
Kujyukurihama Seaside Campjo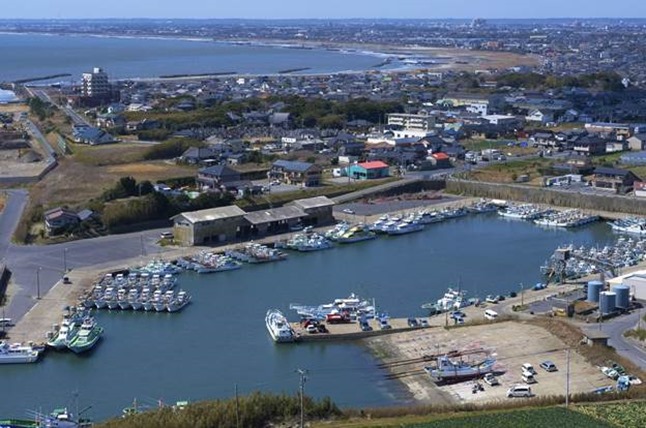 Located nearby in Chiba Prefecture, this place is perfect for those who want to go camping around Tokyo while still setting up their temporary lodgings as close to the sea as possible. Open all year round, there are bungalows for rent, as well as complete facilities. You can surf here during the day, and rest at night while listening to the soothing sound of the waves. While a bit on the expensive side for camping (4,200 yen), the Kujyukuri Beach as a surfing spot can't be beat. This romantic spot is particularly great for couples, who are recommended to come here, pick their campsite, and watch the first sunrise of the year.
Nagatoro Auto Camp
This is probably one of the best campsites in Japan for first timers and large groups. Facility usage is 500 yen per adult (300 per child), and costs 3,000 yen per car (up to 5 people only). There are also bungalows for 2 to up to 40 people. You can also try canoeing, kayaking, or rafting at the nearby Nagatoro River. It is also just 15 minutes walk from Nogami station and is open from March to November.
http://www.nagatoro-camp.com/ (Japanese only)
Odake Camping Ground
It's hard to believe that you are still within Tokyo's limits when you arrive at this campground. For those who enjoy a bit of spelunking (Odake Limstone Caves), and a little quiet (Odake Falls and Mount Odake), this is the campground for you. There is free wifi (it is Tokyo after all), but no mobile reception is available. While going here by car is highly recommended for convenience's sake, Odake is also accessible using public transportation.
http://ootakecave.com/ (Japanese only)
Sunayu Campjo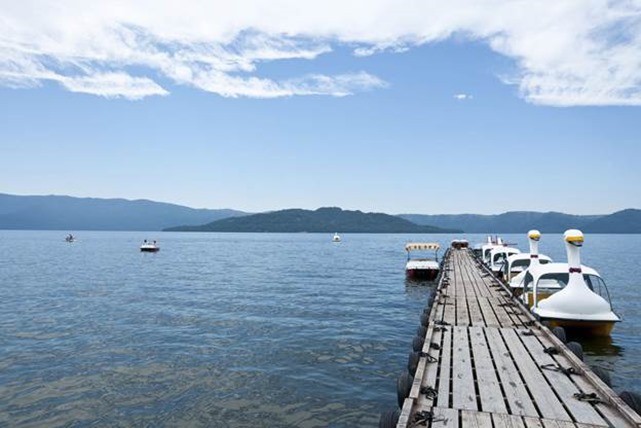 Suna means "sand," and "yu" means "hot water." So when you can't decide if you want to camp in nature, go to the beach, or go to a hot spring, why not enjoy all three at the same place? Located on the beach of Hokkaido's Lake Kussharo, you can enjoy the general campground facilities (1,000yen, 500yen for day camp) from mid-June until mid-September. As it is quite a popular spot for families, it can get quite crowded during the summer months. Evenings can get quite cool in September, so make sure to bring a jacket with you.
http://en.bes.or.jp/branches/kawayu/#access3_camp
Tazawako Campground
Tazawako Campground is great for those looking to do some nature activities while camping. Here, you can windsurf, do some canoeing, or even climb up a waterfall! Mount Kisokoma is also nearby if you want to do some trekking. A mountain bike course trail is also available. Fees range from 300yen (single person tent) to around 5,000 yen for a bell tent. Usual camp space and facilities are included in the fee, as well as bungalows. Lake Tazawa, Japan's deepest lake is famous for having colors that range from deep green to indigo depending on the sunlight. Take note that swimming in Lake Tazawa is only allowed during the summer months and the campground is open only from April 25 to November 3.
https://www.city.semboku.akita.jp/en/sightseeing/stay/c_02.html
Treehouse Village Odagiri Garden
Camping in a treehouse? Why not? Here in Tochigi's Nasu area, there is a unique campground that boasts 20 treehouses, 2 bungalows, and a number of tent sites to choose from. Open all year-round, a tent site costs 5,000yen while a treehouse costs 15,000yen a night. You also have the usual facilities of a barbecue, rest rooms, and kitchen. There is a small barn for goats, a big field right in the middle of the grounds, as well as a café located in – where else – a treehouse.
http://www13.plala.or.jp/nasu-treehouse/index.html (Japanese only)
What is Glamping?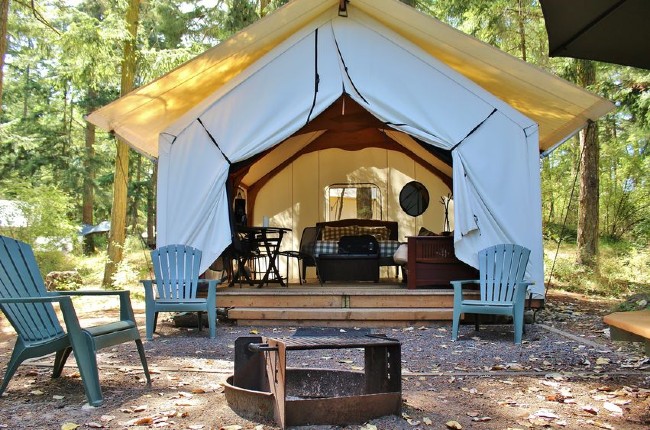 There are many beautiful camping sites located all around Japan. However, for some, the idea of roughing it in the wild isn't very appealing, which has created a growing number of "glamping" — or glamorous camping — resorts in Japan. Glamping allows you to experience the beauty of nature without missing the key amenities and conveniences of home like beds and electricity. Here we have some of the best glamping spots in Japan.
10 Perfect Places for Glamping in Japan
Hoshinoya Fuji
Hoshinoya Fuji is a beautiful glamping resort located among a red pine forest overlooking Lake Kawaguchi near Mt. Fuji. Being in the forest with the constant woody scent and natural lighting gives the nature-filled feeling of camping. There is also a bonfire that is constantly maintained to further add to this feeling. There are different cabins available, which can cater to your specific group or camping style. Hoshinoya also offers a range of experiences that can be added on to your stay for an additional price including tours, activities, and more. Prices start at around 30,000yen per night for each person, but there are discounts applied for longer stays.
https://hoshinoya.com/fuji/en/
Takatakiko Glamping
Located on the site of a former elementary school is Takatakiko Glamping. The site overlooks Lake Takataki in Ichihara City in the prefecture of Chiba. The camp aims to recreate a California-style atmosphere. There are three main types of tents available. The first is a large geometrical dome tent. The second is similar, but is a clear dome tent. This allows for stargazing while in the comfort of the tent and viewing nature throughout the day. There is also a bell-shaped tent that is more similar to traditional-shaped tents. The camp is pet-friendly and prices starting from around 16,000–20,000yen for two people per night.
https://www.takatakiko-glamping.com/ (Japanese only)
Myogi Green Hotel
Myogi Green Hotel is an interesting mix of a traditional ryokan and glamping cabins with amazing views overlooking the surrounding mountains and forests of Gunma prefecture. There are both outdoor and indoor hot spring baths and an 18-hole golf course. The hotel is a great option for a more modern campsite while still being surrounding by nature. Prices range from around 15,000–23,000yen per night, depending on the room type.
https://www.accordiahotel.com/myogi/glamping/ (Japanese only)
GRAX Premium Camp Resort
GRAX Premium Camp Resort is located on the southern outskirts of Kyoto prefecture. It is about one hour and 15 minutes from Kyoto city and is surrounded by beautiful forested areas. The main appeal of GRAX is that visitors don't need to bring anything — tents, cooking utensils, and food are provided. There is also an onsen on-site. GRAX has a range of tent options available, which generally range from around 9,000–13,000yen per night for four people.
Twin Ring Motegi Forest and Starry Sky Camping Village
Twin Ring is most well-known as a motorsports circuit in Tochigi prefecture. However, there are also a number of activities, experiences, and places to stay in the area. One of these includes the Twin Ring Motegi Forest and Starry Sky Camping Village. The campsite prides itself on the beautiful surrounding forest and relaxing atmosphere. There are a range of tent types available, including the "lotus tent," which has a unique shape and style. The site is able to provide meals, along with all the amenities you will need. Prices start from as low as 20,000yen per night for a family of four.
https://www.twinring.jp/ (Japanese only)
PICA Fujiyama
PICA Fujiyama is located in Yamanashi prefecture, close to the beautiful Lake Kawaguchi and Mt. Fuji. It is also close to the amusement park Fuji Q Highland. The site has a few different accommodation types including permanent dome tents. These large domes have a deck and are widely spaced apart from each other. The site offers meals, but also has some plans that come without. Pricing ranges from around 11,000–35,000yen depending on peak season demand.
https://www.pica-resort.jp/en/fujiyama/
Izu Shaboten Village
Izu Shaboten Village is located near Ito city on a peninsula in Shizuoka prefecture. It is a relaxing and nature-filled area. The campsite even mentions that they regularly get peacocks from the nearby zoo coming to the site and the courtship rituals are a wonderful experience to see. This site also predominantly uses dome tents. They have focused on creating a welcoming environment inside the tents with everything from air-conditioning to well-thought-out bath amenities. They also offer either Japanese, Western, or Japanese-Western fusion room designs. Prices range from around 20,000–25,000yen per night for two people. All visitors must be over four years of age or over.
https://id-village.jp/ (Japanese only)
Comoriver
Overlooking the clear waters of the Tokigawa River in Saitama is the Comoriver glamping site. The site offers large tents with air mattresses and all necessary amenities. There is also a BBQ dinner filled with local delights available. The area is great for stargazing as it is about one and a half hours from the city center. One tent has a capacity of up to three adults with prices starting at 13,500yen per night for one person.
https://comoriver.com/ (Japanese only)
Keikoku Glamping Tent
Keikoku Glamping Tent is located in the prefecture of Tokyo, but outside of the city. It is near Hinohara village, a small town on the outskirts of the capital. The site is located in a beautiful green valley with clear streams flowing through it. The surrounding area is forested, and it serves as a lovely escape to nature without having to go too far from the city center. Keikoku has large, open cabin-style accommodations with lovely canopied beds and well-equipped kitchen spaces. They also have BBQs for a more authentic camping experience. Prices start from around 30,000–37,000yen per night for one person.
https://www.keikokuglampingtent.com/ (Japanese only)
Circus Outdoor
Circus Outdoor is a unique accommodation site located in a national park outside of Tokyo overlooking Lake Okutama. There are five tents available, each with its own unique concept and design. The philosophy of the place surrounds the idea of "doing nothing" — slowing down, taking it easy, and relaxing the mind. They also offer "digital detox," where staff will take your digital devices to prevent you from being distracted and allow you to truly unwind. As a very exclusive site, prices are higher than most other campsites listed above, ranging from around 66,000–165,000yen per night.
http://circusoutdoor.com/ (Japanese only)
Explore the Nature of Japan
Whether camping, glamping, hiking, or exploring bamboo forests, there are many ways to experience the natural side of Japan. The beauty of nature and the calm of the countryside can be a wonderful escape from the hustle and bustle of the vibrant cities. For more outdoor activities, be sure to visit our guide to Living in Tokyo, where we share the best of Japan's capital and beyond.
Camping Gear and Equipment
Click the images to see details.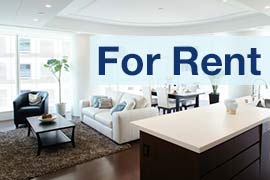 Listings of popular and luxurious rental apartments, condominiums, and houses designed with expats in mind.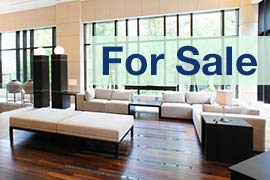 Listings of apartments, condominiums, and houses available for purchase in Tokyo.