Tokyo's Depachika Are Basement-Level Havens of Top-Shelf Food
Poste date: Tuesday, February 22, 2022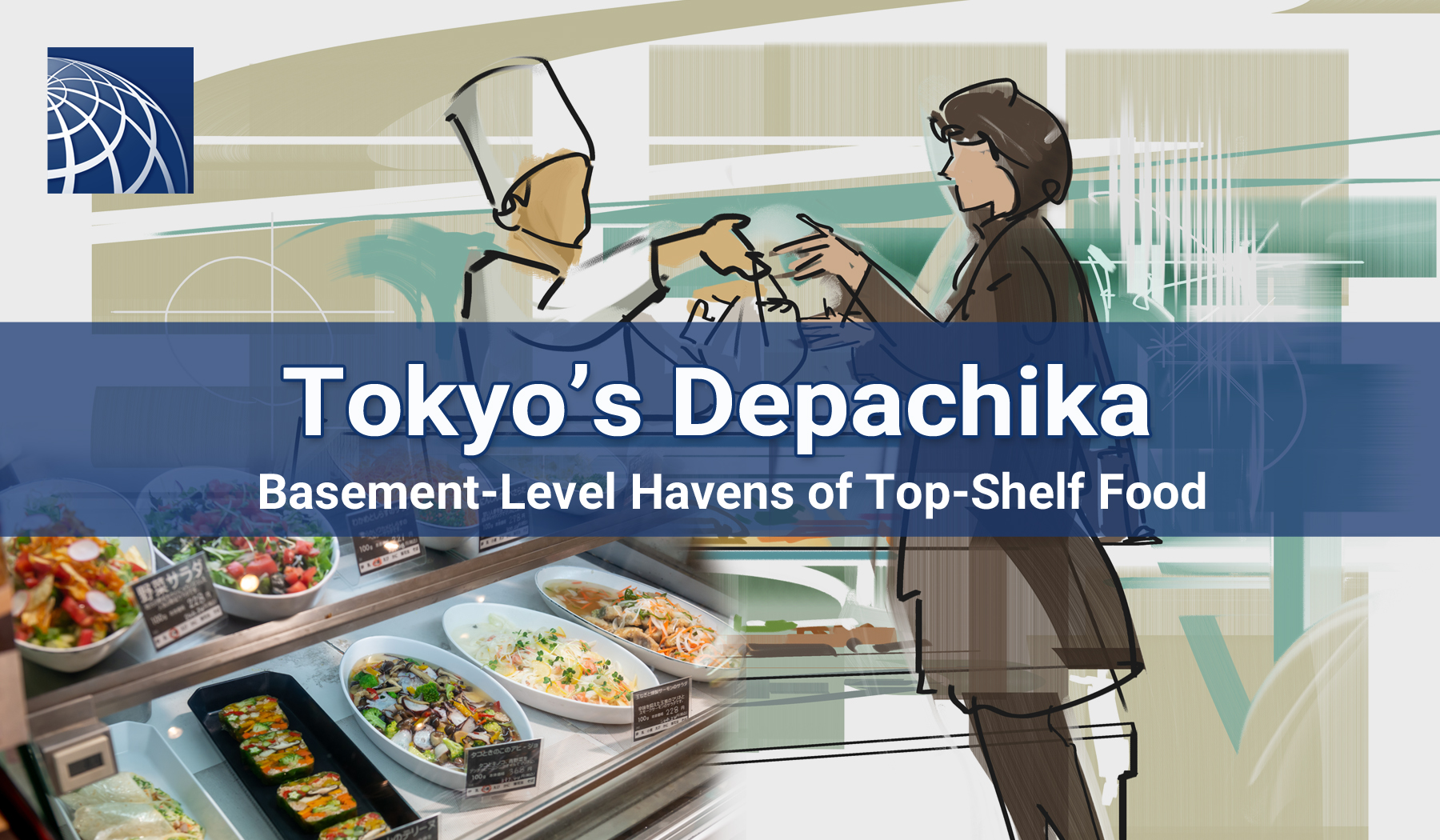 When shopping for fresh produce and handmade meals, South-East Asia has its colorful, raucous outdoor markets, and the West its artisanal weekend farmers markets. Japan offers its own unique alternative to both of these, with its depachika. In the basement level of department stores ("depa"—a conjunction of department store, "chika"—Japanese for basement) you can find unique food halls filled with a dazzling array of edibles and drinkables—sweet mochi(glutinous rice flour dumplings) in delicate pink and green boxes, bread freshly baked by renowned French boulangeries, glistening slices of fish and exotic seafood, oranges wrapped in tissue paper, decorative bento boxes, and regionally sourced shochu—as well as polite, ever-present and immaculately dressed staff. 
Finding your closest depachika, whether it's in an Isetan, Matsuya, Takashiyama, Mitsukoshi or another department store, and visiting it for lunch, groceries, gifts—or even just sightseeing—is one of the unique pleasures of living in Japan. Below are some of the best depachika in Central Tokyo.
The Best Depachika in Tokyo
Ginza Matsuya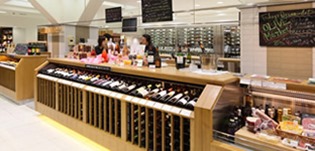 Ginza Matsuya's bountiful assortment of food includes everything from high quality kaiseki (the haute couture of Japanese cuisine) dishes, to sandwiches, and everyday grocery items like ham and cheese. French bakery Maison Kayser has a branch here, and the extensive selection of bento make it a great stop for lunch—the perfect way to break up a day spent exploring the upmarket district of Ginza.
http://www.matsuya.com/visitor/en/
Ginza Mitsukoshi

Sometimes referred to as "The Harrods of Japan", Mitsukoshi's Nihonbashi store holds the title of the oldest department store in Japan, and its Ginza depachika is regarded by many as one of the finest. Amongst its offerings are decorative packages of carefully-prepared sushi, high-end chocolates, elaborate cakes, and up-market versions of traditional Japanese ingredients like miso. Lunch bought here can be enjoyed in the garden patio on the ninth floor. Another highlight of Ginza Mitsukoshi is the famous Hakone Akatsuki-an soba shop where, at certain times of day, soba noodle making can be viewed.
http://mitsukoshi.mistore.jp/store/ginza/fcs/english/index.html
Ikebukuro Tobu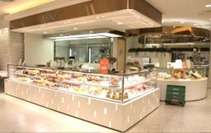 Tobu's depachika in Ikebukuro is Tokyo's biggest, with over 250 different shops, so it's worth setting aside a good few hours to visit. The beer selection here is particularly notable, as is the discounted sushi (arrive after 7pm), and the restaurant of Chinese Iron Chef, Chin Kenichi. Tobu is located on the west side of Ikebukuro station, and if 250 different vendors isn't enough, there is another depachika in the Seibu department store on the eastern side of the station.
http://www.tobu-dept.jp/ikebukuro
Nihonbashi Takashimaya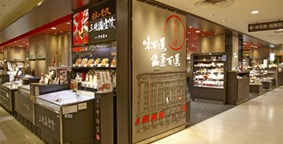 Go to the Takashiyama depachika in Nihonbashi for the food, and stay for the elevators. Bedecked with early 20th-century embellishments, this flagship Takashiyama store has historic gilt elevators operated by white-gloved and pillowbox-hatted elevator attendants. After enjoying a ride down to the basement, the usual wide selection of gourmet goods can be found. 
http://www.takashimaya.co.jp/tokyo
Shinjuku Isetan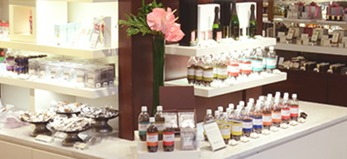 Over a century old, Shinjuku Isetan is home one of the largest depachika in Tokyo, and its food selection one of the most prestigious. There's in-store sommeliers selling boutique sake and top-shelf Japanese whisky, as well as ornate bento boxes, a wide selection of intricate wagashi (traditioinal Japanese sweets), stores by revered French patisserie Pierre Herme and chocolatier Jean-Paul Hevin, plus a rotating counter of Tokyo's top chefs. Be sure to visit the rooftop garden.
http://isetan.mistore.jp/store/shinjuku/translation/english.html
Shinjuku Keio
This depachika focuses on promoting the diverse range of regional Japanese cuisine, and there are often showcases of different products or regions on the floors above. The majority of Shinjuku Keio's stalls sell fresh seafood, vegetables and groceries. The popular French bakery, Paul, is the bread shop of choice here.
http://info.keionet.com/shinjuku/foreign/en/index.html
Shinjuku Odakyu
Japan's infamous $100+ muskmelons can be found at Shinjuku Odakyu, at the Sembikiya stall. Beyond extravagantly priced fruit, this depachika also sells regularly priced fruit and vegetables, and the usual impressive line up of depachika fare. Trois Gros is the in-house French bakery, and the dessert and deli departments are extensive.
http://www.odakyu-dept.co.jp/shinjuku/index.html
Shinjuku Takashimaya Times Square
At 2,700-square feet, this is one of the largest depachika in Tokyo. It is extravagantly laid out and includes the famous Milanese deli and bakery, Peck, as well as one of Kinokuniya's grocery stores. Check out the novelty cakes at Gramercy New York bakery and China Tea House with its 200 types of tea. Being so close to Shinjuku Gyoen, it is also an excellent place to purchase the trappings for a picnic lunch.
http://www.takashimaya.co.jp/shinjuku/store_information/
Shibuya Tokyu Food Show
The big drawcard for this depachika calling itself a 'Theatre of Food' is the huge selection of shops selling sweet breads, cakes and tarts. The first floor has sweets. You can find Patisseries, Fruits shop such as Takano, and chocolatiers such as Ladurée, WITTAMER are there. On the basement floor, you can find supermarkets and ready-to-eat meals.
https://www.tokyu-dept.co.jp/shibuya_foodshow/
Tokyo Midtown

Located in Roppongi, the depachika in Tokyo Midtown offers elaborately wrapped gift fruit, top quality condiments, and an array of stunning wagashi sweets, as well as the usual range of bento, snacks and liquors. French bakeries Aoki and Kayser are here, as well as a 24-hour upscale grocery store called Precce.
http://www.tokyo-midtown.com/en/
The best way to enjoy Tokyo's depachika is to allow at least an hour for exploring and tasting samples, before choosing a bento, or a selection of grilled fish, onigiri and sozai (side dishes), then heading to the rooftop garden or a park to enjoy your banquet. Visiting the underground food wonderlands of depachika is an insightful experience into Japanese cuisine, and a great place to find unique Japanese-style gifts. Many of the depachika also offer a good selection of Western delicacies, but more extensive selections can be found at international supermarkets.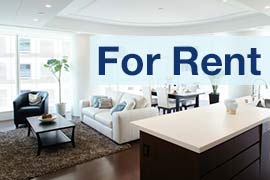 Listings of popular and luxurious rental apartments, condominiums, and houses designed with expats in mind.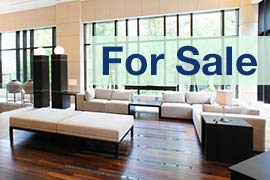 Listings of apartments, condominiums, and houses available for purchase in Tokyo.