How can Foreigners Purchase Real Estate in Japan?
Poste date: Friday, October 28, 2022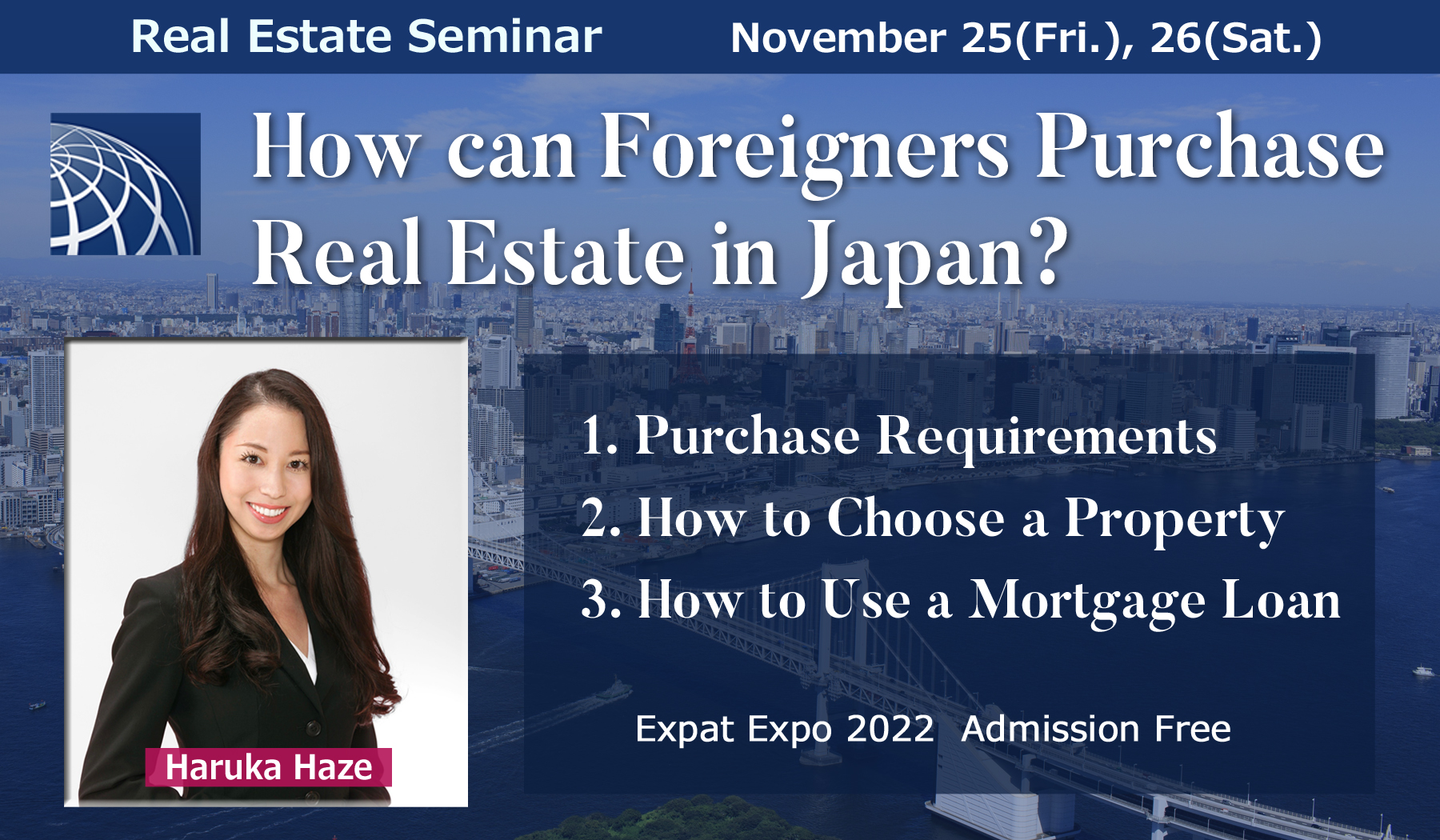 Expat Expo Tokyo, the third annual event for foreigners living in Japan, will be held at the Tokyo Metropolitan Industrial Trade Center in Hamamatsucho on Friday, November 25 and Saturday, November 26, 2022. PLAZA HOMES will be presenting a seminar on real estate at the event space in the venue, and will explain about purchasing real estate in Japan in English for foreign residents. 

Content of the Lecture: 
How Can Foreigners Purchase Real Estate in Japan? 
・ Purchase Requirements
・ How to Choose a Property
・ How to Use a Mortgage Loan 
Schedule: 
November 25 (Fri) 10:30 - 11:00 
November 26 (Sat) 10:45 - 11:15 

Venue:
Tokyo Metropolitan Industrial Trade Center Hamamatsucho Pavilion
Tokyo Port City Takeshiba, 1-7-1 Kaigan, Minato-ku, Tokyo(map)
Real estate is a prevalent investment among the many foreigners who live in Japan. We will provide detailed explanations of the steps, safety measures, mortgage loans, and other aspects of buying a property. During the Q&A session, we will also respond to your questions.
We look forward to your participation. 
EXPAT EXPO TOKYO is an event where foreigners have the opportunity to find out various helpful information on living in Japan, as well as enjoy a wide range of fun and exciting events.
PLAZA HOMES will exhibit at the Expat Expo Tokyo again this year, and will be happy to answer any questions you may have regarding renting or buying real estate in Japan.
We also look forward to welcoming you at our booth.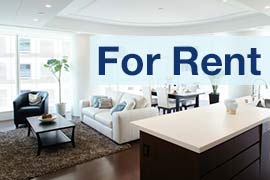 Listings of popular and luxurious rental apartments, condominiums, and houses designed with expats in mind.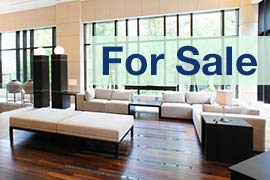 Listings of apartments, condominiums, and houses available for purchase in Tokyo.