Official Average Roadside Land Prices of Tokyo 2021 - The prices have fallen for the first time in 8 years
Poste date: Monday, July 5, 2021
On July 1st, the National Tax Agency released its annual average roadside land prices for 2021 (calculated as of January 1st). The national average for the average roadside land price has fallen by 0.5% and resulted in decline for the first time in 6 years.
The prefectural average for this year shows that out of 47 prefectures, 39 (including Tokyo, Osaka, and Nagoya) have experienced a fall in price. As a result of sudden decrease in foreign visitors to Japan and the consumers' self-restraint to go out due to the spread of the new coronavirus infection, the land prices have shown a noticeable decline in the tourist spots and the downtown areas.
Tokyo has seen a 1.1% decline for its prefectural average land price, which is the first-time decline in 8 years since 2013, and price declines have shown noticeable in the popular tourist destinations such as Asakusa and in the major downtown areas such as Ginza.
When comparing the nationwide fluctuation of the prefectural land price average, the largest decline from the previous year has marked in Omiya-dori, Nara (-12.5%), followed by Sannomiya Center Street, Kobe (-9.7%), and Midosuji, Osaka (-8.5%). Kokusai-dori, Naha, Okinawa, which showed 40.5% increase in 2020, has also fallen to -1.4%.
In Tokyo, more than 10% decline has been shown in the 2 land locations, which are Kaminarimon-dori Avenue in Asakusa (-11.9%) and Chuo-dori Avenue in Akihabara (-10.5%). Kaminarimon-dori Avenue has marked a 33.9% increase last year, which was the highest increase fluctuation from the previous year in Tokyo. Another noticeable result has shown that the major commercial areas in Central Tokyo such as Ueno, Ginza, and Shinjuku have ranked in the top position of land price declining ranking.
The highest land price per local tax office location in Tokyo has fallen in 37 out of a total of the 47 locations in Tokyo. Although the rise rate marked a reduction, only in the 3 locations the land prices have shown increase fluctuation, which are Kitasenju (+1.9%), Nishiarai (+1.7%), and Azabu (+0.5%), where the land prices have been less affected by sudden decrease in foreign visitors to Japan. In the 7 locations the fluctuations were flat from last year.
For the past 36 consecutive years, the land in front of "Kyukyodo" on Ginza Chuo-Dori Street in Chuo ward has had the highest roadside land price in Japan. This year the land space in front of "Kyukyodo" was priced at 42,470,000Yen per square meter, but it is a 7% decrease over the previous year.
According to a person involved in this land price survey, there are differences in land price trend depending on the region and the use of land in Tokyo. While land prices have been declining in the downtown areas in Central Tokyo with many restaurants or the commercial areas which depend on foreign tourists, the land prices in the suburbs have been relatively strong because the consumers are recently have tendency to complete their eating and shopping in their local shopping areas.
Regarding future market trends, a research institute has analyzed that "residential areas and office districts are less affected by the impact of the coronavirus' spread, and the land prices in those areas are stable compared to tourist destinations." Another research institute sees that "more companies in Tokyo will be introducing teleworking, and office rents in commercial areas will get into a declining trend, and there will be more declining land price locations in commercial areas toward next year."
On the other hand, there are different point of views from the real estate investment market. According to a real estate service giant, foreign investors' direct investment in real estate in Japan in 2020 was 1.5547 trillion yen, which is an increase of nearly 60% from the previous year. This is because overseas buyers have been actively buying real estate properties in Japan while major Japanese companies have started to sell their own properties due to their declining business performances. The real estate service company observes that overseas investors are aiming for higher yields in the situation of low interest rates worldwide, and they see that "Tokyo, where office buildings and commercial facilities are concentrated, has more attractive investment targets than any other cities in the world."
Highest Roadside Value in major Tokyo tax office in 2021
(Per square meter per 1000Yen, the rate rise in % shown in parentheses, in order by tax office location)
Local tax office
Roadside Name
Roadside Value
1. Kyobashi
5-Chome, Ginza, Chuo-Ward
Ginza Chuo-Dori Street
42,720 (- 7)
2. Shinjuku
3-Chome, Shinjuku, Shinjuku-Ward 
Shinjuku-Dori Street
29,680 (-3.6)
3. Shibuya
Udagawa-cho, Shibuya-Ward
Shibuya Station Side Dori Street
28,720 (- 3)
4. Yotsuya
3-Chome, Shinjuku, Shinjuku-Ward 
Shinjuku-Dori Street
26,640 (- 5.9)
5. Kojimachi
2-Chome, Marunouchi, Chiyoda-Ward 
Daimyokoji Avenue
25,520 (- 1.1)
6. Nihonbashi
1-Chome, Yaesu, Chuo-Ward 
Sotobori-Dori Street
18,080 (- 3)
7. Azabu
3-Chome, Kita-Aoyama, Minato-Ward 
Omotesando Street
16,880 (0.5)
8. Shiba
2-Chome, Shimbashi, Minato-Ward 
Shimbashi Station West-exit Square Dori Street
13,920 (0)
9. Toshima
1-Chome, Higashi-Ikebukuro 
Toshima-Ward Green-Odori Street
11,510 (- 2.8)
10. Ueno
4-Chome, Ueno, Taito-Ward 
Chuo-Dori Street
8,320 (- 8)
(References: July 2, 2021 Nikkei News Paper, Tokyo Shimbun)
※What is Average roadside land price?
Standard price as of January 1 per square meter facing major streets - released by the National Tax Agency. The price is used as a standard for calculating inheritance taxes and gift taxes. The number of locations priced for the Average roadside land price is much more than for the standard land price that is announced by Ministry of Land, Infrastructure, Transport and Tourism, and so the average roadside land price provides a more detailed picture of the real market land prices. It is at around an 80% price level of the standard land price in general, and actual business transactions are calculated in the average roadside land price.
Real estate pricing in Japan - 6 different land prices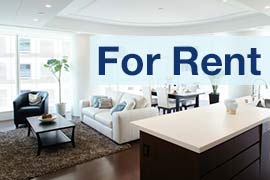 Listings of popular and luxurious rental apartments, condominiums, and houses designed with expats in mind.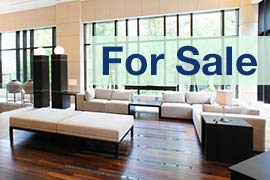 Listings of apartments, condominiums, and houses available for purchase in Tokyo.